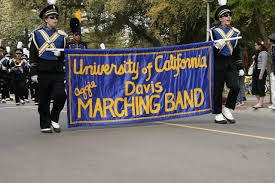 The University of California schools are widely regarded as some of the best public universities in the nation. Because I have provided college counseling to hundreds of students in California and chaperoned college visits to UC campuses, I'm very familiar with these colleges and know people who have attended each of the nine UC schools that offer undergraduate education.
In this article, I will describe the UC system, profile each of the University of California colleges, and explain how to choose which UC school to attend.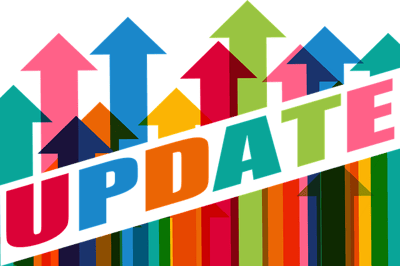 UPDATE: UC System's Testing Policies for 2022-2023
The UC system of schools has decided to go test blind for all students who are applying for 2022 and 2023 admission. In 2024, all UC campuses will remain test-blind, which means that ACT/SAT scores will not be considered in those admissions cycles at all.
Keep in mind that University of California schools are still accepting AP, IB, TOEFL, IELTS, and other international test scores. However, note this important change: Because the College Board has discontinued SAT Subject Tests and adopted a test blind policy for the SAT/ACT, the UC system's Admission by Examination policy has been discontinued as well. This new policy applies beginning with 2022 admissions.
Check out our FAQ article for more information about the changes to UC's test requirements, including information for out-of-state and international students.
About the UC System
There are nine UC schools that offer both undergraduate and graduate education (UC San Francisco is only a graduate and professional school). The nine UC colleges are UC Berkeley, UCLA, UC Santa Barbara, UC San Diego, UC Irvine, UC Davis, UC Santa Cruz, UC Riverside, and UC Merced.
The UC schools are large public research universities, and they are generally considered to be some of the best public universities in the country. The UC system has more than 280,000 students and more than 227,000 faculty and staff.
Most of the UC schools are big and have over 20,000 undergraduate students. UC Merced, which opened in 2005, is the newest of the UC campuses and has the smallest enrollment. It has around 8,000 undergraduates. UCLA, which has the largest undergraduate enrollment, has over 30,000.
The UCs are governed by The Regents of the University of California, a 26-member board established under the California Constitution. While each school is unique and has its own personality, the University of California schools offer many of the same benefits and possible disadvantages. As part of the UC system, they're all well-regarded, selective, research-oriented colleges. They're generally strong in STEM, the humanities, and the social sciences. Also, UC students tend to be diverse and accepting of diversity, although African-American and Latinx students are underrepresented at most of the UC campuses.
Many of the complaints about the University of California colleges are typical of complaints about large public universities. Class sizes can be very large, and some students have difficulty navigating the bureaucracy. Students can have trouble registering, getting into the classes they need, and dealing with financial aid. While the in-state tuition for California residents is significantly lower than tuition at private colleges, many students claim that there is not a lot of financial aid available for middle-class students, and tuition costs continue to rise.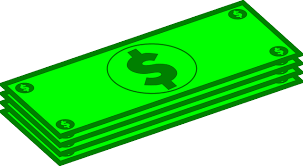 Comparing the UC Schools by the Numbers
I created a table comparing the undergraduate enrollments, average standardized test scores, and acceptance rates for each of the UC campuses. Take a look at the table to get an idea of the size and selectivity of each UC institution.
| | | | | |
| --- | --- | --- | --- | --- |
| School | Number of Undergraduates | Middle 50% SAT Score | Middle 50% ACT Score | Acceptance Rate |
| UC Berkeley | 32,143 | 1340-1540 | 30-35 | 15% |
| UCLA | 32,119 | 1360-1550 | 29-32 | 11% |
| UC Santa Barbara | 23,091 | 1280-1520 | 26-31 | 29% |
| UC San Diego | 33,343 | 1300-1520 | 28-34 | 34% |
| UC Davis | 31,657 | 1230-1490 | 24-31 | 49% |
| UC Irvine | 29,449 | 1250-1510 | 24-31 | 29% |
| UC Santa Cruz | 17,864 | 1200-1450 | 24-30 | 59% |
| UC Riverside | 22,866 | 1130-1400 | 21-29 | 66% |
| UC Merced | 8,321 | 1020-1270 | 17-25 | 87% |
*The middle 50% SAT and ACT score numbers above are based on data from first-year students admitted for Fall 2019.
Ranking the UC Schools
While rankings are somewhat subjective, based on reputation and objective statistics, I've sorted the UC schools into four tiers.
The first tier is UC Berkeley and UCLA. They're the most selective and generally the most well-regarded of the UC schools. Non-UC colleges that would be in this tier include University of Notre Dame, Georgetown University, USC, and the University of Virginia.
The second tier is UCSB, UCSD, UC Davis, and UC Irvine. Their US News and Forbes rankings, average GPAs, average standardized test scores, and admission rates are all very similar. It would be difficult to definitively rank one ahead of the others. Non-UC colleges that would be in this tier include Boston University, Tulane University, University of Illinois at Urbana-Champaign, and University of Wisconsin-Madison.
The third tier is UC Santa Cruz and UC Riverside. UC Santa Cruz probably has a better reputation and is ranked higher by various publications, but these two schools are pretty comparable in terms of test scores and acceptance rates. Non-UC colleges in this tier would be University of Colorado-Boulder, University of San Diego, Florida State University, and University of San Francisco.
The fourth tier is UC Merced. UC Merced is not necessarily trying to directly compete with the other UC campuses. It's the newest UC campus and has a significantly smaller enrollment than all the others. It also has the highest percentage of underrepresented minorities and low-income students of all of the UCs. It's heavily invested in providing access to education to students in the San Joaquin Valley of California and offering a UC education to more California residents.
I created a table with my rankings of the UC schools. Also, I included their US News rankings for National Universities and their overall Forbes rankings. Basically, I averaged the US News and Forbes rankings to determine my own.
| | | |
| --- | --- | --- |
| School | US News Ranking | Forbes Ranking |
| 1. UC Berkeley | 20 | 2 |
| 2. UCLA | 20 | 6 |
| 3. UCSB | 32 | 39 |
| 4. UCSD | 34 | 17 |
| 5. UC Irvine | 34 | 30 |
| 6. UC Davis | 38 | 23 |
| 7. UC Santa Cruz | 83 | 87 |
| 8. UC Riverside | 89 | 84 |
| 9. UC Merced | 97 | 309 |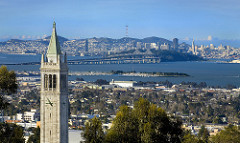 UC Berkeley (Berkeley Lab/flickr)
Profiles of Each UC School
In many respects, there are more similarities between the UC schools than there are differences. They're all selective, research-oriented schools that share the same governing board. They have diverse student bodies, emphasize sustainability and environmentalism, and they offer many on-campus opportunities for student involvement.
However, I think the primary differences between the schools are related to their locations and campus cultures. I'll give brief descriptions of each school's location and some information about what makes each school unique compared to the other UCs. I've been to every UC campus except Merced, but I have been in the Merced area. Also, I have friends and former students who have attended each UC.
My assessments are based on my campus visits, information from the school websites, the opinions of friends and former students who attended these schools, and published student reviews. I tried to include both pros and cons that revealed how students feel about their experience at the school and were representative of many of the comments that I read.
As part of my assessments, I used quotes from current and former students for each college from Niche, a website that provides reviews, rankings, and statistics about neighborhoods and schools.
UC Berkeley
The University of California, Berkeley is located in Berkeley, 15 miles across the bay from San Francisco. Berkeley is a vibrant, unique college town. It's affectionately known as "Bezerkeley" because of the eclectic students and history of radical political activism in the city.
I've always enjoyed my trips to Berkeley because there seems to be so much going on both on and off campus. At UC Berkeley, in one evening, you can attend a cultural event, join a political rally, go to a frat party, and top the night off with some good, cheap eats at Blondie's or Top Dog.
UC Berkeley is the oldest of the UCs and is known for its academically gifted students and renowned faculty. Berkeley was ranked the #1 public national university by US News for 19 straight years and remains in the top 20 today. Also, in 2012, Berkeley started a scholarship fund for undocumented students.
In general, students rave about the campus and the school's location close to the Bay Area. It gives them lots of opportunities for social opportunities as well as internships and networking connections. Students also praise the quality of the classes they take (even if they're challenging) and the intelligence and motivation of their fellow classmates. Both faculty and fellow students receive high marks for making classes challenging and thought-provoking.
A major drawback that many students mentioned is the prevalence of crime in the area. Robberies and harassment are unfortunately fairly common occurrences. Students also mention lack of diversity as an issue, although the school is working on improving the problem so that students of color always feel they have someone to relate to. As a large public university, Berkeley also doesn't have the ability to routinely keep tabs on all students, and a common refrain was that students at Berkeley need to know how to do things on their own. As one former student said, "I felt like students were on their own. No one really held your hand through anything. You had to make it all by yourself."
UCLA
UCLA is located in Westwood, a very nice area of West Los Angeles, and it's the only UC in a big city. However, Westwood has a number of restaurants, bars, and off-campus apartments for students that give it a college town feel within the city. US News ranked UCLA the top public college in the country from 2019-2021, and it remains in the top 20 national universities today.

At UCLA, 97% of freshmen live on campus, which contributes to a lively on-campus culture. UCLA is a very spirited school. Even though many of the UCs excel in different sports, UC Berkeley and UCLA have the biggest fan bases and are the only UCs with FBS football programs. I've been to many basketball and football games at UCLA. The student body and alumni love their Bruins, and UCLA has more NCAA championships than any other college in the country. Furthermore, the school offers more than 3,900 courses in 109 academic departments!
Academics get high marks at UCLA. Most students are very happy with their professors and the quality of the classes they're taking and feel they have lots of opportunities for research and internships. Beyond the classroom, students also feel that UCLA provides numerous activities for students to get involved in, and its location in Los Angeles means there are many additional opportunities nearby. As one UCLA student says, "Being in Los Angeles there is everything you need to get a head start on your career with volunteer, student organizations and internships in most fields."
Students also praise the friendliness of their classmates and how easy it is to make friends at UCLA. They feel that the school has a thriving social scene and there are many clubs available to help you make friends that share similar interests. As a bonus, on-campus food is ranked very highly at UCLA; some students even think it's the best college food in the country!
Although UCLA's large size allows it to provide lots of opportunities for students, some feel that attending such a large school has drawbacks because there are a lot of people to compete with, and it can be difficult to find the resources you need. It can be difficult to get into certain popular classes or get access to guidance counselors because of the large student population. Some students also feel that cost of living is high for UCLA, particularly for on-campus housing.
UCLA (Prayitno/flickr)
UCSB
UCSB is located in Isla Vista, a beach town about an hour and a half north of Los Angeles. The school is literally steps from the Pacific Ocean, and even though it's an academically rigorous institution, the laid back beach vibe permeates the UCSB culture.
UCSB also has garnered a reputation as a party school, even though not all of the students participate in the party scene.
However, UCSB still maintains an excellent academic reputation. For example, the Koegel Autism Center at the Gevirtz Graduate School of Education has been ranked as one of the top research centers for autism in the US.
In general, students love UCSB's campus and its location in Santa Barbara. The school has a stunning location, and it's not uncommon to find students studying on the beach. The social scene is very active as well, with both regular parties and lots of clubs and student groups to join so students can have a diverse and active social life.
One common drawback of the school, though, is that many classes are quite large, especially intro classes. One student says, "As a chemistry major, the average class size for my major-related classes are easily in the 100s. There are some professors that are able to teach us complex topics; however, the general consensus is self-study."
And while the campus itself is beautiful, some students find the dorms to be small and dated. Additionally, many of the dorms are triple occupancy, which can make living situations feel cramped and increase the possibility of not getting along with one of your roommates.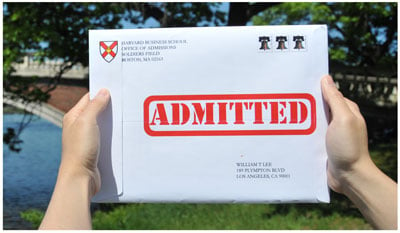 Want to build the best possible college application for UC schools?
We can help. PrepScholar Admissions is the world's best admissions consulting service. We combine world-class admissions counselors with our data-driven, proprietary admissions strategies. We've overseen thousands of students get into their top choice schools, from state colleges to the Ivy League.
We know what kinds of students colleges want to admit. We want to get you admitted to your dream schools.
Learn more about PrepScholar Admissions to maximize your chance of getting in.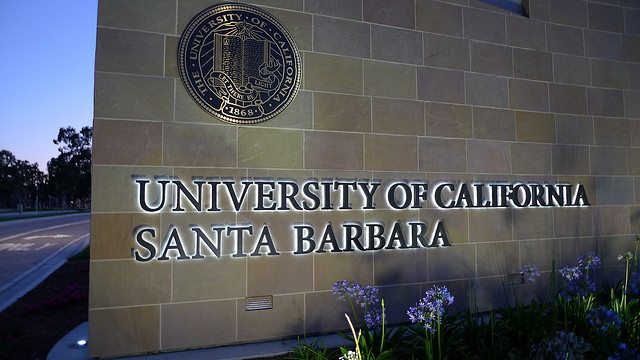 Ryosuke Yagi/Flickr
UCSD
UCSD is located in La Jolla, an affluent community in the northern part of San Diego. La Jolla is an extremely nice area and has an average daily temperature of 70.5 degrees.
UCSD is also very close to the Pacific Ocean. It's home to the Scripps Institute of Oceanography, one of the first centers dedicated to ocean, earth, and atmospheric science research and education. The school is organized into six residential colleges that help give it a smaller college feel within a large university.
UCSD is known for having a less energetic and involved on-campus culture compared to other UCs like UCSB, UCLA, or Berkeley. However, I have friends who were part of Greek life and actively involved in extracurricular activities at UCSD, and they thoroughly enjoyed their UCSD experience.
Students had many positive things to say about the academics at UCSD, and they particularly praised STEM classes and research being done at the school. The journal Nature ranked UCSD first in the US in earth and environmental research. It's also top among all UCs in terms of total active inventions and total US patents.
Some students complain that UCSD doesn't have much of a party scene, but others praise the alternative ways students can socialize, such as through clubs, campus events, and individual college events. The general consensus is that, as long as you don't expect your social life to come entirely through parties, there are lots of ways to meet people at UCSD.
Another drawback some students mention is the large and sprawling campus. One student states, "Biggest downside is that the campus is HUGE, getting to back to back classes is difficult. This means you often have to do a lot of walking, and it can make the school feel like less of a community because everything is so spread out."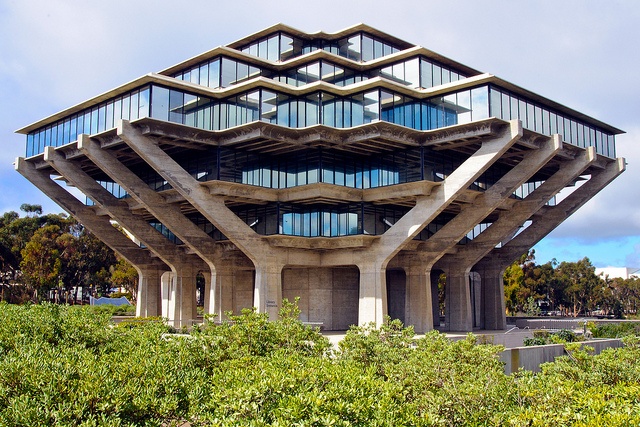 UCSD (SD Dirk/Flickr)
UC Davis
UC Davis is located in Davis, a rural town in Northern California. Davis is 11 miles from Sacramento and 70 miles from San Francisco.
The town of Davis is known for its friendly community and small town feel, and UC Davis's small and peaceful campus, surrounded by nature, is a draw for many students. Because the campus is somewhat secluded, the on-campus culture at UC Davis is pretty active. It's not known for being as wild as UCSB or Berkeley, but students seem to be more involved and social on campus than students at UCSD, UC Irvine, or UC Riverside. The school is also known for high-quality research, particularly in the biological sciences, which students can get involved in. US News ranks UC Davis' vet school as the #1 vet school in the country.
On the flip side, students who aren't used to or don't enjoy rural life often have difficulties with UC Davis' small town setting. Some students state that the smell of cows can be overwhelming. UC Davis is also primarily a bike campus which can be difficult if you're used to driving and having your car nearby. Many students find a bike absolutely necessary for getting around campus.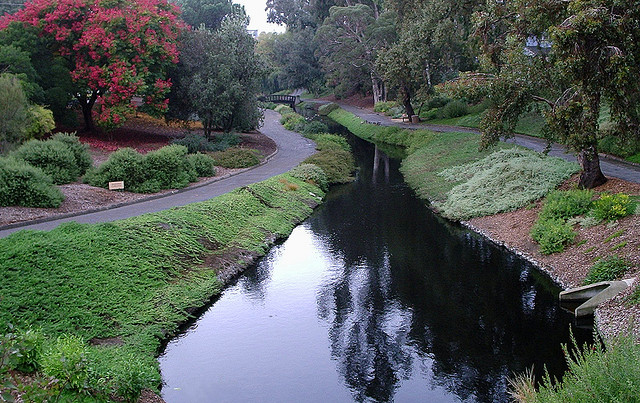 UC Davis (Ivan Kozik/Flickr)
UC Irvine
UC Irvine is located in Irvine, an affluent city in Orange County, California. Irvine is consistently ranked as one of the safest cities in the US and has some of the best public schools for K-12.
According to US News, among specific undergraduate programs, The Henry Samueli School of Engineering ranked in the top 50 engineering schools whose highest degree is a doctorate. Furthermore, in US News's most recent rankings of graduate programs and specialties, UCI's literary criticism and theory, criminology, and organic chemistry each ranked in the top 10 in the country.
Students at UC Irvine frequently mention how supportive the school community is, particularly professors who go out of their way to help students succeed. One current student says that, "The students, faculty, and staff are very welcoming and very eager to discover who and what they want to be." Many students also feel that UC Irvine gives them lots of opportunities to get hands-on experience outside of the classroom, such as with research and internship opportunities.
However, some students struggle with how quiet the UC Irvine social scene is. The city of Irvine is not known for being the most exciting place, and the UC Irvine campus is also on the quiet side. The people I know who had the most fun at UCI were outgoing and involved with on-campus activities.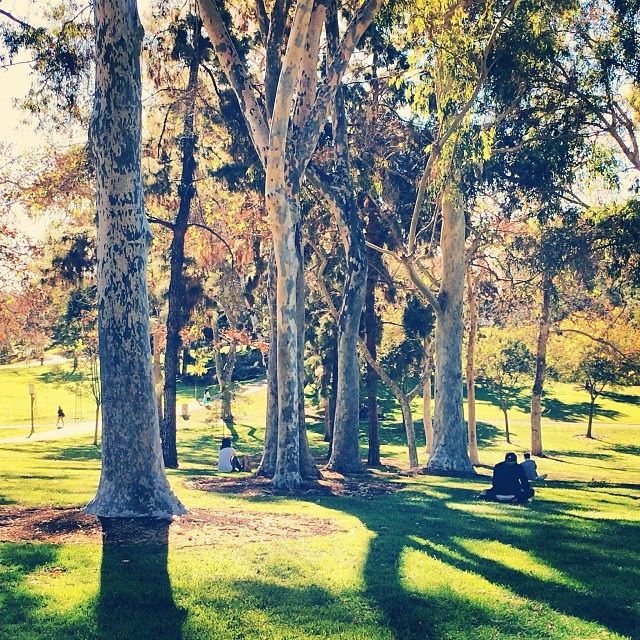 UC Irvine (UCI UC Irvine/Flickr)
UC Santa Cruz
UC Santa Cruz is located in Santa Cruz, a coastal city about 32 miles south of San Jose and 75 miles south of San Francisco. Santa Cruz is known for its coastline, redwood forests, and being socially liberal. The biggest tourist attraction in the area is probably the Santa Cruz Beach Boardwalk.
The campus of UC Santa Cruz is located within a forest, and the students have a reputation for being a tad on the hippie side. PETA2, the young adult division of the People for the Ethical Treatment of Animals, ranks UC Santa Cruz as one of the most vegan-friendly colleges in 2022. Approximately 25% of produce served in dining halls is organic, with much of it coming from local providers, such as the Farm and Garden run by UCSC's Center for Agroecology & Sustainable Food Systems.
Because it's smaller than most of the other UCs, it seems to have more of a community feel, and it offers a social, progressive environment. The academics at UC Santa Cruz get a lot of positive feedback, especially the supportive professors and small class sizes. One student says, "From my experience, the majority of the classes are very small and very individually oriented comparative to other universities, and you will never be hard pressed to find help if you need it."
Students also love UC Santa Cruz's campus, and they feel like being surrounded by nature makes going to class and studying more enjoyable. The campus is surrounded by a forest, and the beach and boardwalk are close by.
However, students looking for a stereotypical campus full of parties may be disappointed by UC Santa Cruz, which mostly has a smaller, quieter social scene. Some students also mentioned the difficulty of getting into certain classes as another drawback to the school and possible consequence of having small classes. In terms of room and board, many students think the school would be improved if the dining hall stepped up the quality of its food and if the school provided more on-campus housing for students. At times students have protested because they feel off-campus housing is so limited.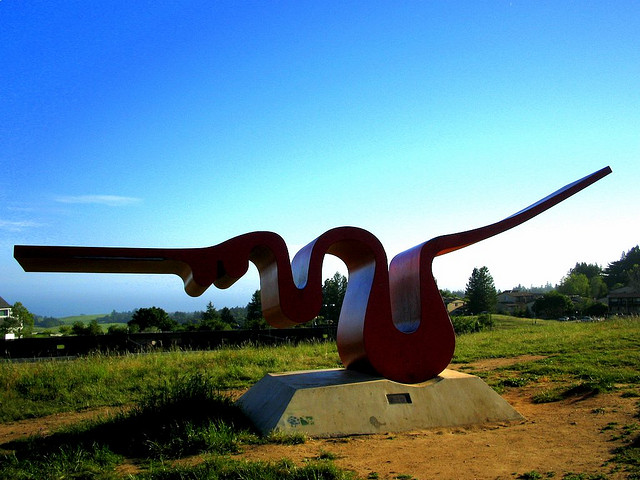 UC Santa Cruz (Benjamin Pender/Flickr)
UC Riverside
UC Riverside is located in Riverside, about 60 miles east of Los Angeles. Riverside is the largest city in what is known as the Inland Empire of Southern California. The area around the campus is not the nicest, and students have commented on the crime and not feeling safe walking alone at night.
Originally, UC Riverside was a small liberal arts college when it opened in 1954, but it became a general university in 1959. Over the years, the student body has expanded rapidly, and the school and student body are still growing. The UC Riverside School of Medicine enrolled its first class in 2013.
One of the most commonly mentioned strengths of UC Riverside is its supportive environment. Students feel that everyone, from professors to staff to other students, are ready to help and want students to do well. One student says, "There is so much help offered to students here. From academic, to personal, and financial help, they've pretty much got it all here." UC Riverside is also known for being a very diverse school that welcomes all students. "From an African American standpoint, UC Riverside really feels like a home away from home for me as I am able to meet and connect with people that look like me."
Student opinion of campus social life is mixed. Some mention that you can have a very active social life if you join Greek life or a lot of clubs, but others feel that the school's high number of commuters makes it difficult to find many things to do on weekends. About 70 percent of students are commuters, and freshmen don't have to live on campus. Some students also mention large class sizes, some of which can have 300 to 500 students, as a drawback that can make it difficult to get one-on-one attention from professors.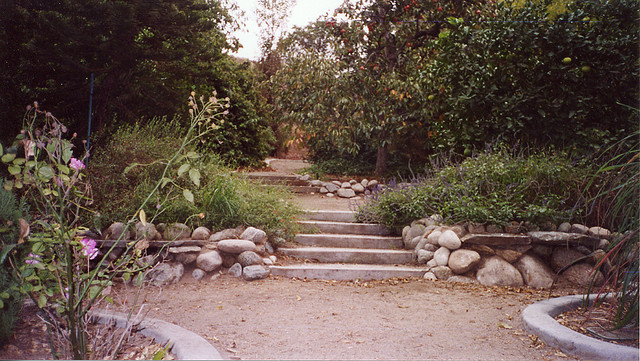 UC Riverside (Ken/Flickr)
UC Merced
UC Merced is located in Merced, a small city in the San Joaquin Valley of Northern California. Merced is less than two hours to Yosemite National Park to the east and Monterey Bay to the west, and it has a rural feel. UC Merced opened in 2005 and has a substantially lower undergraduate enrollment than the rest of the UCs.
According to its website, UC Merced is the only American university with every building on campus environmentally certified. It pledges a Triple Zero Commitment, a plan to consume zero net energy, produce zero landfill waste, and zero net emissions on campus.
Many students find the fact that UC Merced is a small and growing school to be one of its biggest strengths. The small size fosters a sense of community among students, and since the school is so new, many of them feel they get to have an important role in shaping what the school will be like for future students. In contrast to many other UC schools, many students are also happy with the amount of financial aid they've gotten and how easy it is to communicate with the financial aid department.
Although students love the tight-knit atmosphere at UC Merced, many mentioned that campus can feel boring and isolated when they're looking for things to do. As one student says, "UC Merced is a great university, but is in the middle of nowhere which tends to make weekends uneventful." This can be especially difficult for freshmen, since they aren't allowed to have cars on campus. Also, as a fairly small and new school, UC Merced doesn't have the diversity of majors and classes that many of the other UC schools offer. However, this is expected to change as the school continues to grow.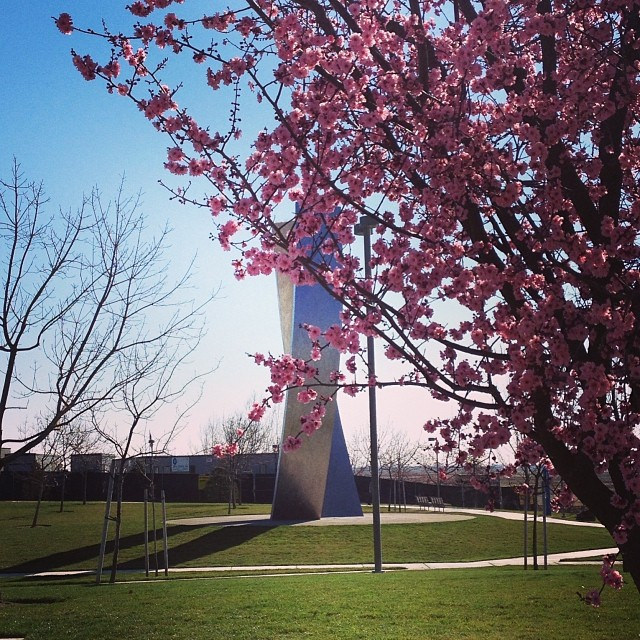 UC Merced (tanyaboza/Flickr)
How Do You Decide Which UC Schools to Apply To?
One benefit of applying to University of California colleges is that you can apply to all nine of the UC schools with just one application. However, I don't recommend applying to a school that you have no desire to attend. Also, unless you qualify for a fee waiver, you have to pay $70 for each campus that you apply to. Even if you qualify for a fee waiver, UC will only waive the application fee for up to four UC campuses. Fee waivers are based on your family's income; you can apply for a fee waiver within the online application, and you'll be notified immediately if you qualify.
Before selecting the UC colleges you'll apply to, look at your list of all the colleges you're applying to. Make sure you have enough safety schools. If not, consider applying to at least one of the less selective UCs, if your credentials would make you an extremely strong candidate for admission. Generally, you should have at least an 80% chance of getting in to consider a college a safety school.
To help determine your odds of admission for each UC, google the name of the school and "PrepScholar admission requirements." On each school's profile, you'll find our admissions calculator that will help you roughly determine your chances of gaining admission to that college.
Start by eliminating the UCs you know you don't want to attend. Research each of the campuses. If possible, visit and take campus tours. Which schools don't have the majors you're considering? Which schools have a location or on-campus culture that doesn't appeal to you?
If you're applying to UCs, I recommend applying to two to six campuses, depending on how many other schools you're applying to and your specific needs.
Also, if you're in the top 9% of California high school graduates and aren't admitted to any of the UC campuses you apply to, you'll be offered a spot at another campus if space is available. However, you shouldn't assume there will be available space; that's why you should apply to safety schools.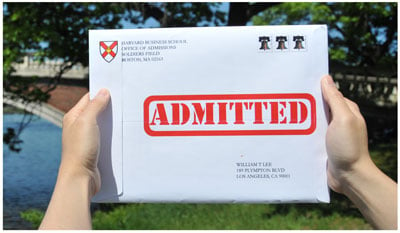 Want to build the best possible college application?
We can help. PrepScholar Admissions is the world's best admissions consulting service. We combine world-class admissions counselors with our data-driven, proprietary admissions strategies. We've overseen thousands of students get into their top choice schools, from state colleges to the Ivy League.
We know what kinds of students colleges want to admit. We want to get you admitted to your dream schools.
Learn more about PrepScholar Admissions to maximize your chance of getting in.
How Do You Decide Which UC School To Attend?
If you're in the position to choose which UC school to attend, then congratulations! You've done well enough in high school to have the opportunity to attend a great college, regardless of which one you choose.
Honestly, you should choose which UC to attend the same way you would go about choosing any college. Determine the factors that are most important to you in a college. Then, research the colleges you're considering extensively.
There are many factors to consider to determine if a college is a good fit for you including location, selectivity, support services, and the majors offered. Look at the school's website, and use guidebooks, college finders, search websites, and other ranking lists to help you in the college selection process. If possible, consult with teachers, counselors, parents, current students, and alumni.
Most students who are deciding between UCs seem to base their college decisions primarily on selectivity, location, and campus culture. Selectivity seems to be the biggest priority for most students who are deciding between UC schools. It's rare to find a student who opts to go to UC Riverside over UCLA. Most students want to go to the most selective school that accepts them, especially if both colleges are in the same general area.
The next biggest priority for most students is location. Even though Berkeley may be ranked a little higher and might be slightly more selective, many students choose to attend UCLA over Berkeley. Some students prefer Southern California to Northern California, or they find the environment in Berkeley to be too overwhelming and prefer the more subdued confines of Westwood. Additionally, some students want to be close to home and some prefer to be a little further away.
If you want to be in a rural environment, UC Davis and UC Merced are good options. If you want to be by the beach, you may prefer UCSB, UC Santa Cruz, or UCSD. If you want to be in Northern California, you should consider UC Berkeley, UC Davis, UC Santa Cruz or UC Merced.
Furthermore, the campus culture is an important factor for many students. By campus culture, I'm primarily referring to the energy and activity on campus. You can find parties and numerous on-campus activities and organizations at all UCs, but some are known for offering a more enthusiastic on-campus environment and a more festive culture.
Some students prefer to embrace a more lively college experience while others like being in a more quiet environment to focus on their studies. UCSB, fairly or not, has probably earned the reputation for being the best party school. UCLA and UC Berkeley have lively campus cultures, big-time sports, and active Greek life. UC Irvine and UC Riverside have more commuter students and the on-campus environments are not quite as lively.
Also, while all the UCs are well-regarded academic schools, they do have different majors and programs. Because UC Davis is in a more rural area, it has more majors related to agriculture. For example, you can get a Bachelor's in food science or international agriculture at UC Davis. Meanwhile, you can't major in any agriculture-related field at UC Berkeley.
If you're interested in a specific major or program, or if you want to compare the majors offered at the different UCs, I recommend using a college finder like Big Future to quickly and easily compare the different colleges and get a complete list of the available majors.
Finally, finances can be a major factor for some students when deciding which UC to attend. The cost of attendance is basically the same for each UC, but the financial aid you receive from each school can vary. Also, some students save money by living at home, so they choose the campus that is closest for financial reasons.
Especially because most upperclassmen live off campus at UCs, the cost of living of the area of the school is a factor for students who are concerned about finances. It's much cheaper to live in Davis, Merced, or Riverside than in Los Angeles, Irvine, or Berkeley.
What's Next?
Not sure if you want to attend a UC school? Read our guide on which colleges you should apply to.
Ready to start your UC application? Check out this post on how to apply for college.
You may also want to read about how to write a perfect UC personal statement and learn how to come up with great college essay ideas.
Want to improve your SAT score by 160 points or your ACT score by 4 points? We've written a guide for each test about the top 5 strategies you must be using to have a shot at improving your score. Download it for free now:
Have friends who also need help with test prep?
Share this article!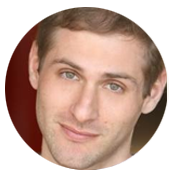 About the Author
Justin has extensive experience teaching SAT prep and guiding high school students through the college admissions and selection process. He is firmly committed to improving equity in education and helping students to reach their educational goals. Justin received an athletic scholarship for gymnastics at Stanford University and graduated with a BA in American Studies.
Get Free Guides
to Boost Your SAT/ACT