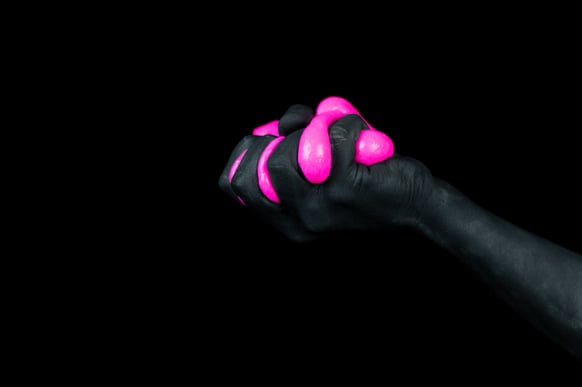 It's alliiiiiiiveeee!
Slime is a fun and interactive way to teach kids about chemistry. There are hundreds of slime recipes out there, which produce slimes with different qualities.
In this article, we're talking all about slime: what it is, how to make it, and what you absolutely need to know to make the best slime of all time.
We promise, we won't do that rhyme again.
What Is Slime?
Slime is a sticky, gooey substance that's fun to touch and great to use for teaching about viscosity and chemical reactions.
When kids make slime, they can learn about how different chemicals react with each other to create something new. They can also learn about how adding different amounts of different ingredients affects the viscosity (thickness) of a material.
There are hundreds of slime-based toys out there, but the best way to really get the most out of your slime is to make it yourself!
How to Make Slime
Learning how to make slime is simple!
You can make slime with tons of different ingredients: glue, borax, yogurt, water, cornstarch. Even shaving cream!
Whatever recipe you choose to go with, make sure you have a mixing bowl and spoon on hand. You may also need some paper towels or cloth towels on hand to mop up spills. But don't be afraid to get messy! That's part of the fun.
Without further ado, here are our three favorite slime recipes.
Recipe #1: How to Make Slime Without Borax
This recipe makes about two cups of slime.
INGREDIENTS
2 (4-ounce) bottles washable school glue, such as Elmer's (see note for variations)
1 to 2 drops liquid food coloring (optional for adding some fun)
1/4 cup glitter (optional for adding some fun)
1 teaspoon baking soda
2 to 3 tablespoons saline solution (i.e., contact lens solution), divided
Color the glue (optional): Pour the glue into a medium bowl and stir in the food coloring and glitter, if you want your slime to be extra exciting.
Add the baking soda: Add the baking soda to the glue mixture and stir until smooth.
Add the contact lens solution: Pour in 2 tablespoons of the contact lens solution and stir slowly. The mixture should begin to harden, becoming stringy.
Mix until a ball of slime forms.
Pick up the slime and knead between your two hands, until smooth. If the slime is particularly slimy, work in another 1/2 tablespoon of contact lens solution as needed.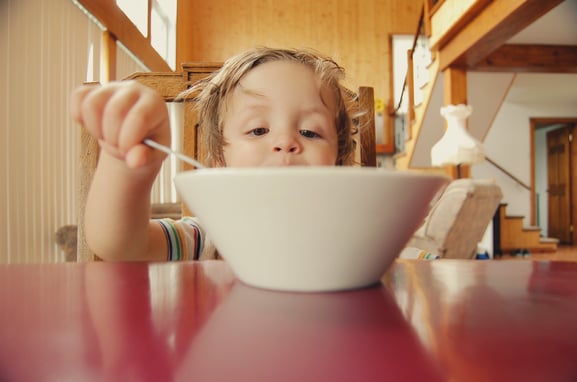 Recipe #2: How to Make Slime Without Glue
Want to make some nice and sticky slime but don't have glue on hand? No worries! This recipe uses guar gum, which can be found in the specialty foods aisle of your grocery store.
INGREDIENTS
1/2 tsp of Guar Gum
1 cup of warm water
1/2 tsp baking soda
1 tsp of saline solution
Food Coloring (optional)
Start with your warm water. Stir in the guar gum until there are no lumps.
Add your food coloring if you'd like. Stir!
Add in your baking soda and saline.
Stir away and watch the slime form!
Recipe #3: How to Make Super Slime
Ready for the real-deal, gooey kind of slime that you see in movies? Look no further than this slime recipe!
INGREDIENTS
½ cup Polyvinyl alcohol (PVA)
2 tsps Borax (Sodium tetraborate)
Food coloring (optional)
Pour the polyvinyl alcohol (PVA) solution into your bowl. If you want colored slime, add food coloring to the PVA solution and stir with a stir stick.
Add 2 teaspoons of the Sodium Tetraborate (Borax) Solution into the PVA solution and stir slowly.
Try lifting some of the solution with the stir stick and note what happens.
Once the slime has formed, it's time to touch! Just don't eat it.
It's Slime Time!
(We had to).
Now that you've got three great recipes, it's time to make some slime! Have fun, get messy, and let us know in the comments if we missed your favorite slime recipe.
What's Next?
Want to know the fastest and easiest ways to convert between Fahrenheit and Celsius? We've got you covered! Check out our guide to the best ways to convert Celsius to Fahrenheit (or vice versa).
Are you learning about logarithms and natural logs in math class? We have a guide on all the natural log rules you need to know.
Did you know that water has a very special density? Check out our guide to learn what the density of water is and how the density can change.
Have friends who also need help with test prep?
Share this article!
About the Author
Hayley Milliman is a former teacher turned writer who blogs about education, history, and technology. When she was a teacher, Hayley's students regularly scored in the 99th percentile thanks to her passion for making topics digestible and accessible. In addition to her work for PrepScholar, Hayley is the author of Museum Hack's Guide to History's Fiercest Females.
Get Free Guides
to Boost Your SAT/ACT