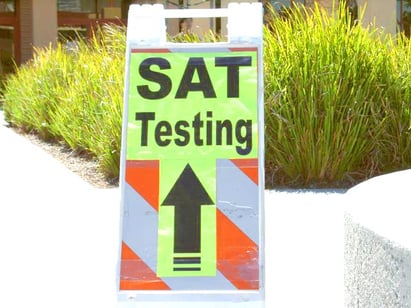 What registration code to you use to register for the SAT as a homeschooled student, and what considerations should you remember? Read our guide to get the details.
How to Register as a Home Schooled Student
If you are a home schooled student, you register for the SAT the same as everyone else, either by paper or online. The only thing that will be different will be when you fill in your SAT high school code.
For home schoolers in the United States, it is a universal number: 970000
Generally, everything else will be the same, though there is a procedure to follow in case you have problems finding an acceptable ID. I bring this up in particular because most students can use their school photo ID, but as a home schooled student that won't be an option for you.
If you don't have acceptable identification
If you do not have an acceptable photo ID then there are options you can take. An acceptable photo ID means anything government or school issued that contains a recent photo of you. If the photo isn't recent, then it is not acceptable. For example, if you use your passport and your photo is from when you were 10, then it's possible that your ID will be rejected and you will not be able to sit for the test.
CollegeBoard allows you to print out a student ID form with a recent photo of yourself affixed to it and bring it in on test day. If you are known by a high school counselor or other staff at a local high school, you can ask to print this student ID form on the school letterhead or you can download and print both sides. Then affix the photo and fill in your name and date of birth.
If you have no acquaintances in the local high school, then take the form, with a suitable ID photo and a signature to a notary public. They will follow the directions on the form to complete it. Make sure that when they apply the notary or school seal, it overlaps with your photo. Sign the form and have the official sign and date the form too.
You will be asked to sign the ID form again at the test center. The form must be dated and is only good for one year. (So it applies to all the SAT tests you might take within that one year.)
Check out our Online SAT Registration article for more details on the SAT registration process.
What are the advantages of taking the SAT for home schoolers?
The SAT test validates your schooling to colleges, especially if you do better than average. It shows them that you know as much as any private or public school student who scored in that range. Moreover, if you score above average for your area, it sets you apart and shows colleges that you might be a good candidate.
It helps you find out how prepared you are for college because of the basic concepts tested by the SAT. They test basic math, reading, writing, and reasoning skills that will be relevant for completing high school. How well you do may indicate how well you have grasped the basics that you were taught in your high school equivalent years.
It can give you some confidence in your academic strengths if you feel unprepared for college as a home schooler. Know that, as a home schooler, you will likely do better on the SAT than the average of your local public high school students. When you get your results back, you'll believe it.
It prepares you for taking long exams in college and gives you a taste of high pressure testing. College exams are no easy thing, and becoming familiar with how to take long and challenging exams is an important skill to acquire.
What's Next?
If you're curious, read about the relation between the SAT Scores and Academic Achievement, though keep in mind How the SAT is different from a high school test. Check out the Average SAT Score by State to see what your local averages are and what you need to get to stand out! You can also learn about how to get into the top engineering schools like Caltech or MIT with your SATs.
If you're nervous, learn about the 3 Sources of SAT Anxiety and how to manage them. If its the testing issues that will be solved with the new SAT, then first check out the article on whether you should take the new or old SAT. This Compete Guide to the New SAT may also help. If you would prefer the ACTs after all, then How to sign up for the ACT should help you understand.
Want to improve your SAT score by 160 points? We've written a guide about the top 5 strategies you must be using to have a shot at improving your score. Download it for free now:
Have friends who also need help with test prep?
Share this article!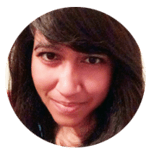 About the Author
Anna graduated from MIT where she honed her research interests in Earth Science and Social/Political Science. She has years of tutoring experience, loves watching students learn and grow, and strongly believes that education is the cornerstone of our society. She is passionate about science, books, and non-profit work.
Get Free Guides
to Boost Your SAT/ACT