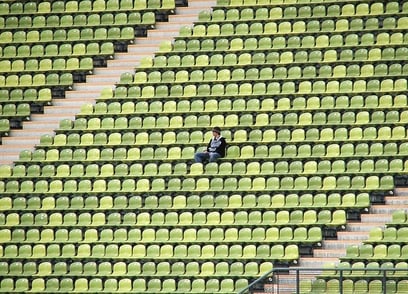 Is there a particular subject you'd like to study, but your high school doesn't offer it? You may be able to take an independent study!
Independent studies can be a great way to take a class your school doesn't offer but you'd still like to take, whether to strengthen your college applications, prepare for future jobs, or just out of personal interest.
Read on to learn about independent studies, what their benefits are, and how you can take one yourself.
What Is an Independent Study?
An independent study is a class taken by a student that has much less supervision and direction than a typical class: you are learning independently. Students often take independent studies to learn about a specific subject not taught in their high school. Generally, you choose what you want your independent study to focus on and request for it to be approved by your school. You often have to have a detailed plan of what you will learn and the work you will do.
Independent studies can be pre-designed, where the materials and coursework have already been created, or self-designed, where you are responsible for developing the curricula for the course. If approved by your high school, you will receive credit for your independent study, just like any other class you take, though the number of credits you receive may vary.
Learning independently doesn't mean you can do whatever you want. You will usually be assigned an adviser (often a teacher or guidance counselor) who will oversee your course and make sure you are putting in enough work to justify getting credit for your independent study.Depending on the class and your school, you may take your independent study during the school day or outside of school.
Why Would You Want to Take an Independent Study?
Why are some students interested in taking an independent study? There are multiple reasons, the most common of which are listed below.
To Take a Class Your School Doesn't Offer
This is the most common reason students pursue an independent study. You may want to study a particular subject, such as a less-common foreign language, particular branch of science, or a specific time period in history, but it isn't taught at your school. You may be interested in studying this subject for your own personal enjoyment or to help prepare you for college classes or future jobs.
Pursuing an independent study gives you an opportunity to learn about this topic while still receiving high school credit. If your school doesn't offer certain AP classes, you may also be able to take an independent study that allows you to prepare for a particular AP exam. Your independent study will most likely not be counted as an AP class, but you can still take the AP exam and possibly receive college credit if you earn a high enough score.
To Work In-Depth on a Project
You may have a project that you started for another class or on your own and want to be able to devote a significant amount of time to working on it. Potential projects can range from works of art to a research paper and more. Taking an independent study can give you more time to devote to a project you care about than you likely would be able to in a traditional class.
To Learn at Your Own Pace
Independent studies can also be a good option for students who want to learn at a faster or slower pace. Perhaps you are a strong math student and want to be able to move quickly through lessons, or maybe you want to study a specific subject very in-depth and move at a slower pace to make sure you take in all the information. Because you are learning on your own, independent studies let you set the pace.
If You Can't Fit a Class Into Your Schedule
In some circumstances, your school may offer a class you are interested in but can't take during the time it's offered. If your schedule prevents you from taking a certain class, your school may allow you to take an independent study and learn the subject on your own while having the same homework and exams as the students in the regular class.
Special Circumstances, Such as Injury or Illness
ometimes students are unable to come to school regularly or at all due to injury, illness, or for another reason. Some high schools allow students to take independent studies from their home to continue learning until they are able to return to school.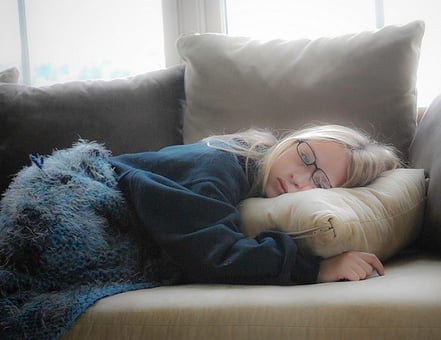 If you're ill for a long period of time, you may be able to take an independent study to keep up with your school work. Just what you need to feel better! (WindRanch/Flickr)
How to Set up an Independent Study
For most high schools, setting up an independent study is fairly straightforward. Follow these steps to organize your own.
#1: Decide What You Want to Study
The first step to setting up an independent study is to decide what subject you want your course to focus on. This can be anything from Swahili to Asian history to AP psychology and more.
In order to choose what to study, make a list of topics that interest you as well as a list of any skills or information you're interested in learning. To help make these lists, think about your favorite classes, what you'd like to study in college, and topics you enjoy learning about in your spare time.
Choose your favorites from these lists and research them online or at the library. Are the topics still interesting now that you've looked into them more? Do you think you'd be able to design or find a course that covers one of them in-depth enough to last a semester? Once you have decided on a topic that fits the above requirements and you think will be interesting and informative, double-check your school's course catalog to make sure they don't offer a similar course.
#2: Learn Your School's Policy for Independent Studies
After you have decided what you want to study, talk to your guidance counselor to find out what your school's policy is for independent studies. Questions to ask include if your school allows them, who advises them, and what materials are required in order to receive approval.
#3: Develop Your Course Plan
The next step is to design the course. The work you do for this step will depend on if your independent study is pre-designed or self-designed.
If pre-designed: choose where you want to order your materials from. Many colleges and companies offer independent study courses. Search online to find courses that cover your specific topic. Brigham Young University is one of the most popular schools to order course materials from, and their website includes a course catalog so you can see a complete list of the classes they offer.
Before ordering, make sure the course covers the information you want it to cover (there should be a syllabus you can view), and that it has enough material to last you a semester. Your school may also provide you with a textbook if they have one that covers the topic you want to study. Also, be aware that the material typically costs at least $100 per course.
After you receive your materials, make sure the lesson plans and timeline will fit with your schedule. If not, make some adjustments before submitting the course for approval.
If you are designing your own class, then you will have more work to do. You will often need to develop a course description, syllabus, list of reading materials, and list of assignments. If you need help developing these materials, ask your teachers or guidance counselor for advice. You may also be able to find syllabi or reading lists online for similar courses that you can use as a basis to develop your own class.
#4: Get Your Class Approved
After you have created or found a solid course plan, you will submit it to your school for approval. The people who approve your course varies by school, but it may include teachers, guidance counselors, and deans. They may ask you questions about your course to get more information and make changes to your course plan before approving it. You will likely be assigned an adviser, usually a teacher or counselor, to oversee your independent study.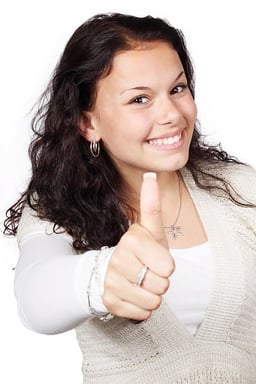 Once you get your independent study approved, you're ready to start learning!
#5: Start Learning!
After your independent study has been approved, it will be added to your transcript either immediately or at the start of the next semester. If you have not already done so, decide when you will work on your independent study, either during the school day or after. Meet with your adviser and discuss how often you will check in with each other.
Things to Consider Before Taking an Independent Study
Independent studies can be a great learning opportunity for students, but they aren't for everyone. Ask yourself the following questions before enrolling in an independent study to make sure it's the right choice for you.
How Self-Motivated Are You?
Taking an independent study can be more difficult than a traditional course because you have to keep yourself on track. While you will have an adviser to supervise the course, you will be the one in charge of making sure you are completing enough work; there will be no teacher to give you assignments every day. Some people find this easier than others, so think honestly about how self-motivated you are before you embark on an independent study.
Do You Know What Your Curricula Will Be?
Are you prepared to design your own course or search for a course package? For traditional classes, the teacher does this work, and as any of them will tell you, designing a class takes a lot of time and effort. Make sure you have the time and desire to do this.
If you are ordering a course package, make sure it is from a reputable school or organization. There are some companies that sell very poor-quality or bare-bones course packages just to make a profit. Ordering from an accredited school is often more reliable than a for-profit company, but always search for online reviews to see what other customers are saying no matter where you order from.
Do You Have Space in Your Schedule?
Your independent study may not count towards your graduation requirements, and if it doesn't, make sure you have enough room in your schedule to complete your required classes as well as your independent study. Not doing so could delay your graduation or cause you to have to take an extra class in the future.
Are You OK With Learning Alone?
Not only will you not have a regular teacher in an independent study, you will also not have fellow students in your class. Some people enjoy learning on their own, but others prefer working in groups, hearing other people's opinions during class, and having classmates to call for homework help. Consider how you will feel not having those things before deciding to take an independent study.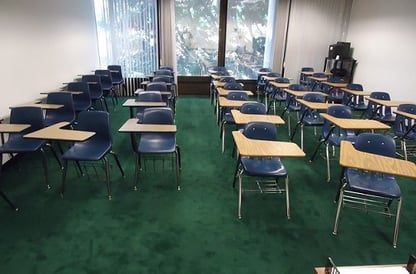 Think about whether you'd enjoy learning without any classmates before you enroll in an independent study.
What If You Can't Take an Independent Study?
You may not always be able to take an independent study, for a variety of reasons. Your school may not have approved it, you may not have space in your schedule, or you may have had difficulty finding material to fill an entire course. If that's the case, you still have other options for studying a topic you are interested in.
Learn on Your Own
While you won't get school credit for it, if there is a subject you are really interested in, you can always choose to study it outside of school for your own personal benefit. You will still gain knowledge that can be used for future classes and jobs, even if it isn't included on your transcript, and you may enjoy learning about the subject even more knowing you won't be tested on it.
If you do decide to go this route, it may be possible for you to include your work as an extracurricular on your college applications or write about it as part of your college admissions essay.
Take a Community College Class
If you can't take an independent study, taking a class at a community college may be an option if they offer a course on the subject. Your high school may not give you high school credit it for it, but you can always include it on your college applications, and you may get college credit for taking it.
Wait Until College
Colleges often have a much wider variety of course offerings than high schools. If there is a subject that you'd like to learn about, but you can't take an independent study or prefer to learn in a traditional classroom environment, you may want to consider waiting until college to take a class on it.
Do a Project on the Topic for Another Class
While you likely won't be able to study the topic as in-depth as you would in an independent study, you may be able to learn about your topic of choice in a related class. For example, if you want to study Asian history, you may be able to write a report or do a project on it as part of your regular history class. This allows you keep a normal schedule while also learning about topics that interest you.
Summary
Taking an independent study can be a great way to study a subject not offered by your high school.

You can create your own course or purchase a pre-designed course package.

Before taking an independent study, make sure you will be motivated enough to learn on your own and will enjoy taking a class by yourself.

To get more information, talk to your guidance counselor to learn your school's policy on independent studies.

If you can't take an independent study, there are other options, such as taking a community college class or learning on your own.
What's Next?
Wondering what all the possible classes you can take in high school are? We have a complete list of all high school classes offered to help you give you ideas for potential independent studies.
Do you know what classes you should take in high school? Check out our guide to the standard high school curriculum and learn how to plan your class schedule.
Electives are some of the most interesting classes you can take in high school. Do you know which ones you should take? Read our guide to help choose which electives are best for you.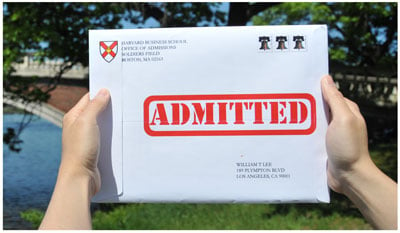 Want to build the best possible college application?
We can help. PrepScholar Admissions is the world's best admissions consulting service. We combine world-class admissions counselors with our data-driven, proprietary admissions strategies. We've overseen thousands of students get into their top choice schools, from state colleges to the Ivy League.
We know what kinds of students colleges want to admit. We want to get you admitted to your dream schools.
Learn more about PrepScholar Admissions to maximize your chance of getting in.
Have friends who also need help with test prep?
Share this article!
About the Author
Christine graduated from Michigan State University with degrees in Environmental Biology and Geography and received her Master's from Duke University. In high school she scored in the 99th percentile on the SAT and was named a National Merit Finalist. She has taught English and biology in several countries.
Get Free Guides
to Boost Your SAT/ACT