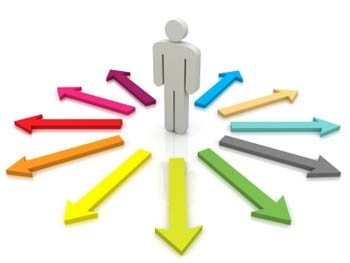 Electives are some of the coolest classes you can take in high school. They can cover almost any topic, from pottery to poetry to Portuguese, but just like any other course you take in high school, colleges will be looking at your electives to see which classes you chose and the grades you got in them.
So which high school electives should you take, exactly?
In this guide we'll cover how to choose electives that you both enjoy and can use as a way to strengthen your college applications.
What Are Electives?
Electives are classes students can take that are not specifically part of graduation requirements.
High schools require students to complete a certain number of credits or hours in order to graduate, but core classes (such as English and math) don't fill all those hours, so you fill the free spaces in your schedule with electives.
Why Are Electives Important?
Like other high school classes, electives are a way for colleges to judge your interests and academic abilities. College admissions officers will be looking at which subjects you choose for electives and the grades you get in those courses.
Electives, more than many other courses, offer a way to show your personality and interests to a school. For example, taking English your freshman year of high school doesn't tell colleges much about your personality because you probably had to take it (although the rigor of the course and the grade you got do tell them about your academic abilities). However, taking several painting classes or multiple courses in computer programming as electives can show colleges what you're passionate about.
In addition to bolstering college applications, electives can also play a role in helping you discover new hobbies or career interests. Because electives cover such a wide variety of topics, they can introduce you to subjects you may not otherwise have learned about, and you may find some of those subjects really cool! For example, taking an elective in nutrition because you want to learn how to eat healthier could cause you to discover a passion for diet and well-being that leads to a career as a dietitian, nurse, or other health care profession. It's possible for you to choose your career based on one really great elective you took in high school!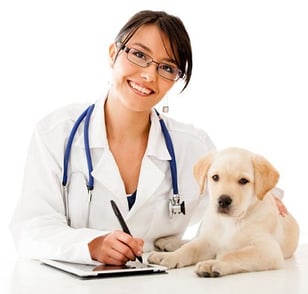 Looks like somebody really enjoyed their animal science elective
Examples of Commonly Offered Electives
The options students have for electives can vary widely between high schools, due to a number of factors like location, financial resources, size of the student body, and student interests. Below are a few of the most commonly offered high school electives, organized by category.
Computer science: programming, graphic design, web design
English: journalism, creative writing, speech and debate
Family and consumer science: nutrition, child development, culinary courses
Math and Science: environmental science, zoology, astronomy, statistics
Social Studies: psychology, anthropology, economics
Visual and Performing Arts: drawing, painting, photography, choir, band
Looking for even more electives? We've compiled a complete list of high school electives so you can see all the possibilities!
How Can You Decide Which Electives to Take?
So now that you know electives are cool and important, how do you decide which ones to study? Follow these 5 steps to figure out which electives are best for you!
Step 1: Learn Which Electives Your School Offers
To find this information, look through your school's course catalog, which most high schools send to students or have available on their website. If you can't find the course catalog, ask your guidance counselor for a copy.
Course catalogs list every class a school offers, usually with a 2-3 sentence description for each class. Courses are usually organized by subject (such as math, science etc.) so the electives may not all be grouped together. It's a good idea to at least skim through each section and course description to make sure you know all your options. Even if you don't love you science, your school may offer science electives on topics you find interesting, such as marine biology or forensic science. Electives are a great chance to go beyond your normal academic boundaries!
Step 2: Figure Out How Many Electives You'll Be Able to Take
If your school doesn't automatically do this, either on your own or with your guidance counselor, draw up a rough plan of the classes you need to take in order to graduate. To figure this out, first look at your high school's graduation requirements. High schools usually require that students complete a certain number of years of math, science, English, social studies, foreign language, and physical education classes, possibly along with some other courses like religion or health.
Make blank spaces to represent the number of classes you can take (for example, if you have eight class periods in a day and your school year is divided into semesters, make a column for each semester of high school you have left and put eight lines under each of those semesters).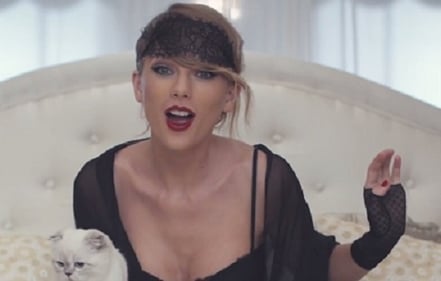 But I've got a blank space baby, and I'll write your (course) name. Image via Taylor Swift Blank Space
Next, fill in each of the required classes you must take. You don't need to know specific courses right now. If you know you need three years of science to graduate, write "science" in a blank space under six different semesters. Then look at entrance requirements for a few colleges you are interested in and add any additional courses you'll need to take in order to meet those requirements.
Remember to leave room for lunch!
After you have filled in all your required classes (it's a good idea to check your plan over with your guidance counselor), the blank spaces you have left will be when you can take electives!
This planning will give you a rough idea of how many electives you'll be able to take in high school. Maybe you have free space every semester and will be able to take a lot of electives, or maybe your required courses take up most of your schedule so you'll only be able to take a few. This is good information to know early because if you know you won't be able to take a lot of electives, you can make those you do take count by choosing the electives you're most interested in. It also prevents you from taking too many electives early on and running out of space for your required classes.
Step 3: Decide How Rigorous You Want Your Electives to Be
Are you applying to top schools and want your electives to be high-level or AP courses? Or would you like your electives to be spaces in your schedule that are less demanding and give you more time to focus on other classes?
If you're applying to competitive schools and want to show you had a rigorous course load throughout high school, choose honors or AP courses for electives, or possibly higher-level foreign language classes. Some common AP courses to take as electives include environmental science, statistics, and psychology.
Electives don't always need to be demanding courses though, especially if you are already balancing other difficult classes, perhaps with extracurricular activities or a job on top of that. Don't take particularly difficult or time-consuming electives if they will cause your grades in core classes to suffer.
To decide, think honestly about the competitiveness of the schools you'd like to attend and the amount of time you'll have in order to determine how difficult the electives you take should be. You can also alternate between harder and less difficult electives, especially if you know a certain year or semester will be more difficult than others.
Step 4: Look for Electives Related to Your Academic Focus
A good way to develop a strong college application is to have a clear interest in a particular subject (most likely the topic you plan to study in college). This subject can be anything: biology, writing, playing the piano, computer programming... Colleges like to see passion and dedication to a specific topic, and electives are a great way to show them what your interests are.
Choose electives that relate to your main academic focus. For example, if you want to major in business, you could take electives in economics, personal finance, and accounting, or if you want to go to med school, you can make sure to take the main AP science courses (AP biology, chemistry, and physics) along with additional science electives like human physiology and nutrition.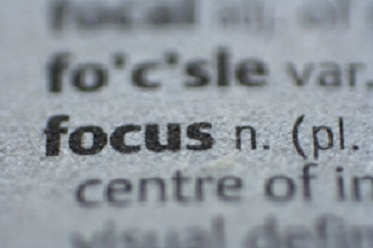 Not all of your electives need to relate to your academic focus, and it's fine to have more than one area of interest, but at least some of your electives should relate to what you'd like to study in the future to help show colleges that you are well-educated on the subject and are interested in learning a lot about it.
Go through your school's list of electives and mark all the ones that relate to your academic focus. Then read through their descriptions to see which ones you find most interesting so you know what electives to take in the future.
Step 5: Look for Electives You Find Particularly Interesting
As I mentioned above, electives don't always need to relate to your academic focus; it's OK to take a few that just sound cool. Read through your school's course catalog with an open mind, asking yourself the following questions:
Do Any of These Electives Relate to Your Hobbies?
For example, if you like playing video games, you can take a class in computer programming, or, if you like fashion, you can take a class in sewing or fashion design. Students often get higher grades in classes they're interested in because they are more motivated to learn and study the material.
Which Skills Do You Wish You Had?
Do you not know how to cook? Do you get nervous speaking in front of audiences? Would you like to know what to do if your car breaks down? Are you thinking about writing a blog but don't know how to start? Electives can help with all of these things!
High school is a great time to learn new skills before you head off to college. Some electives that can help you expand your skill set include web design, public speaking, personal finance, and culinary classes.
Can Any of the Electives You're Interested in Also Relate to Your Academic Focus?
You can get creative with how you connect your electives to what you plan to study in college. When I was in high school, I knew I was going to study biology in college, so most of my electives were science classes. However, I also took a photography class because I thought it sounded interesting. To connect the class to my interest in biology, my final project was a photo catalog of a local forest's tree species that I ended up later using for a biology project on biodiversity.
If you do choose to do something like this, make the connection clear for colleges because they may not be able to infer it themselves. You can do this by mentioning the connection in your personal statement or asking teachers to include it in their letter of recommendation. Remember, not every elective has to relate to your academic focus, and don't try to invent connections where none exist.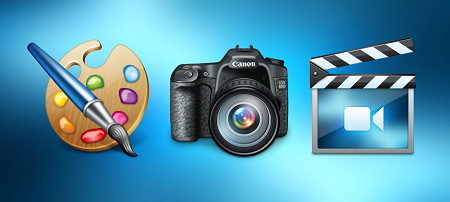 Any of these interest you? Take an elective that focuses on one of them!
Key Takeaways
High school electives are important because they offer you a chance to study new topics while providing colleges with another example of your academic abilities and interests.
Colleges like to see a deep interest in a particular topic, so at least some of your electives should relate to your academic focus (and remember, there are creative ways to do this.)
Also remember to choose electives you are legitimately interested in because electives are one of the few areas in high school where you can take pretty much any course you want!
What's Next?
Looking for a list of all the electives that are offered in high schools? We've got a complete list of electives for you! Browse through it to see which subjects strike your fancy.
Also thinking about which foreign language to take? Read our complete guide to choosing a foreign language so you know which is the best language for you to study.
Considering the AP or IB program? Learn the differences between the two and which program you should take.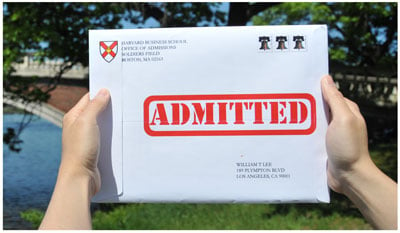 Thinking ahead to college applications?
If you're a freshman, sophomore, or junior worried about college admissions, our world-class admissions counselors can help. We know exactly what kinds of students colleges want to admit and can make sure your profile shines.
PrepScholar Admissions is the world's best admissions consulting service. We've helped thousands of students get into their top choice schools, from state colleges to the Ivy League.
Join our mentoring program today:
Have friends who also need help with test prep?
Share this article!
About the Author
Christine graduated from Michigan State University with degrees in Environmental Biology and Geography and received her Master's from Duke University. In high school she scored in the 99th percentile on the SAT and was named a National Merit Finalist. She has taught English and biology in several countries.
Get Free Guides
to Boost Your SAT/ACT