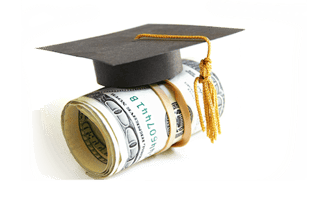 There are numerous scholarships out there for students entering college, and each has its own special set of guidelines. A recommendation letter for scholarship from teachers, counselors, and other important people in a student's life can serve as powerful testaments to a student's past and future achievements.
As an English teacher and college counselor, I put a lot of time into crafting personalized letters of recommendation for students applying to scholarships. In this article, I discuss what exactly should go into an effective scholarship recommendation letter, along with the importance of tailoring your letter to the scholarship at hand.
So how exactly should recommenders frame their letters to best help their students win a scholarship? And what purpose do reference letters serve as scholarship committees sift through applications?
Purpose of Recommendation Letters in Scholarship Applications
A letter of recommendation for scholarship can accomplish a number of things within a student's scholarship application. First, they can act as strong endorsements of a student, praising her academic and personal qualities and expressing confidence in her future success. The best letters allow a student to transcend her resume and come alive, so to speak, as a multi-dimensional person to a scholarship committee. They also show that she has people in her life motivated to speak on her behalf.
While illuminating a student's impressive qualities (her compassion, energy, or leadership skills, for instance), a recommendation letter provides further evidence that the student is qualified to receive the scholarship. Most scholarships are awarded for students with specific commitments or goals. They might be awarded to students pursuing engineering, math, science, computer science, or literary studies.
Recommendations should be customized to each scholarship. They can attest that a student is both eligible for and deserves the scholarship based on her merit and/or need. For those scholarships geared toward students that have financial need, a recommendation letter may discuss a student's ability to succeed despite limited resources.
A recommendation letter for scholarship can complement and add to the story a student tells in her application about who she is and why she deserves it. In order to do this successfully and accurately, you, as the recommender, should first gather essential information and brainstorm ideas before beginning to write.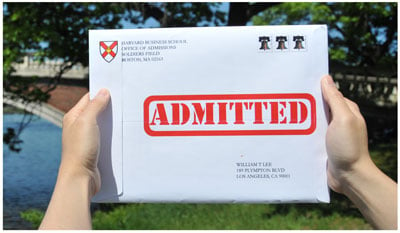 Want to build the best possible college application, with the strongest recommendations?
We can help. PrepScholar Admissions is the world's best admissions consulting service. We combine world-class admissions counselors with our data-driven, proprietary admissions strategies. We've overseen thousands of students get into their top choice schools, from state colleges to the Ivy League.
We know what kinds of students colleges want to admit. We want to get you admitted to your dream schools.
Learn more about PrepScholar Admissions to maximize your chance of getting in.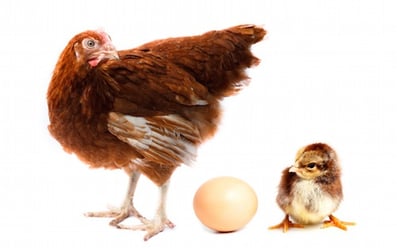 Even before the chicken and the egg came the brainstorming stage.
Before Writing Your Scholarship Recommendation Letter...
Since letters of recommendation carry such weight, first you should ask yourself if you can write a genuine and meaningful letter of support for the student. If you feel you don't know her well or have little to share on her behalf, then your letter could come off as lukewarm or uninformed, both of which would add little, or could even hurt, her chances.
Assuming you're motivated to recommend the student, you should make sure to find out exactly what the scholarship is for. Is it looking to award students who have overcome significant challenges? Is it helping girls who want to study computer science? Minority students entering technology fields? High academic achievers that contribute to their communities?
By being aware of the guidelines and expectations of the scholarship, you can make sure to validate your student's qualifications to receive it. If it's a scholarship for future engineers, talk about your student's fascination with physics. If it has to do with community involvement, talk about her volunteer work at the Boys and Girls Club.
Your recommendee should provide you with information about the scholarship, along with her resume, "brag sheet," and any other relevant information. If you still have unanswered questions, it could help your letter writing to sit down with the student and talk about her high school experiences and post-secondary goals.
Once you have a clear sense of the scholarship and themes within the student's application, you can think about the story you want to tell in your recommendation letter for scholarship. Think about the student's outstanding strengths, along with significant experiences that have shaped her or obstacles she's overcome.
Finally, consider what anecdotes or observations you can share to demonstrate those strengths. If she's applying to a computer science scholarship, you can highlight her year-long project designing an app to track water use and promote conservation. If she's applying for a literary scholarship, talk about her publications in the town's local magazine.
All of these components are important to include in the scholarship recommendation letter. Read on to learn more about key content in recommendation letters for scholarships.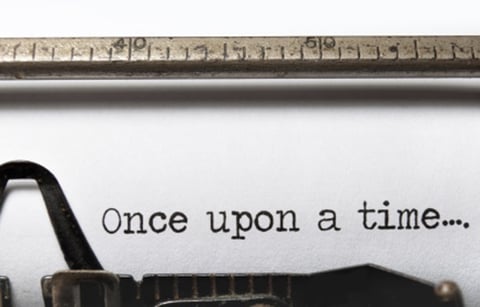 Include meaningful stories to support your recommendation.
What Are the Main Parts of a Recommendation Letter?
Each recommendation letter you write will be personalized to the specific student you're writing about, but many of these letters follow a similar template. Here's everything that you should include in your recommendation letter:
A salutation
An introduction that explains your relationship to the student
The body of the letter where you explain the reason(s) for why you believe the student deserves the scholarship
A summary where you reiterate your main points
Your contact information and signature
What to Include in Your Recommendation Letter
Once you've brainstormed a list of the student's strengths, meaningful anecdotes, and qualifications to win the scholarship, you can start to draft your letter.
Introduction
As with recommendations for college, you should begin by stating who you're recommending, how you know her and in what contexts, and what makes you qualified to give your assessment.
If you've known the student in different contexts, like as both her teacher and club advisor or coach, then you should say so. This further shows that you know her well and have seen how she interacts and performs in different roles and environments.
It's my great pleasure to recommend Janet for the X Scholarship, who I got to know as her 11th grade AP Calculus teacher.

Throughout the three years I've known Brian as his baseball coach and 11th grade English teacher, he's impressed me with his intense focus and commitment.
Body of the Letter: Why the Student Deserves the Scholarship
Once your introduction incorporates these elements - a strong statement of support and an explanation of who you are and how you know the student - then you can move into your assessment. You should highlight the student's primary strengths, again, making sure to tailor your evaluation to the specific scholarship.
If the scholarship is focusing on academic achievement, then a statement of high ranking from an established teacher could go a long way. Stating that the student is one of the top three you've taught in twenty years or the best student in her class suggests that she's an outstanding applicant who will likely continue to excel in college.
Since most scholarships are awarded for students going into certain fields, you should speak about your vision of the student at college. If the scholarship is awarded to someone going into mechanical engineering, then you can corroborate the student's academic and professional goals and paint a picture of what you see her accomplishing in the field. Talk about her aptitude for the subject, involvement in Robotics Club, and excitement to study with renowned engineer Professor Smith at college.
Ultimately, you want to make the student stand out as a motivated individual that the scholarship donors would want to invest in. You may emphasize her unique commitment, talent, drive, and passion, and show them how her contributions in high school predict her continued pursuits in college. Show them that she deserves the scholarship and that you have no doubt she will put it to good use.
Your Contact Information
In the end of your letter, you can give your contact information and invite the scholarship committee to get in touch with any further questions. If you've provided a complete, glowing picture of the student, then they should have all the information they need. On the other hand, your letter may fall short if it includes some of the following elements.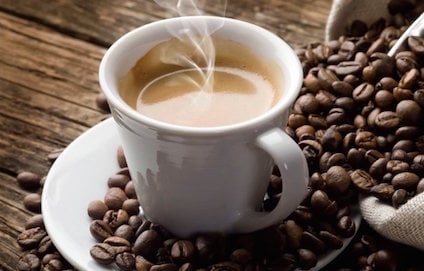 Neither your coffee nor your recommendation letter should be lukewarm.
What Not to Include in Your Scholarship Recommendation Letter
It's unlikely that any recommendation letter will be explicitly bad. If you didn't get along with a student for some reason, then presumably she wouldn't ask you to recommend her. Even if she mysteriously did, you'd most likely decline or suggest someone who would be a better choice for recommender. However, recommendation letters can still end up being mediocre and not very helpful compared to others that rave about a student.
Lukewarm Praise
Letters that come off as lukewarm stand in stark contrast to enthusiastic ones. To avoid this, make sure to be intentional with your word choice and to avoid cliches. Talking about how a student is hard-working and a good student might not stack up well beside descriptors like diligent, insightful, intellectually curious, or compassionate, to name a few. Try not to use vague or overused adjectives that sound generic and lack impact.
Additionally, a mediocre ranking like "above average" doesn't do much to help a student, especially if the scholarship is looking for exceptional academic merit. You also want to avoid covering every grade, club, or activity associated with the student, as this lacks focus. It wouldn't zero in on the specific qualifications the scholarship committee is looking for, and thus wouldn't help prove that the student deserves their time and money.
Non-Descriptive Reasons Why the Student Deserves the Scholarship
You also want to avoid simply listing adjectives in your recommendation without having the stories to back them up. Just as a picture is worth a thousand words, a story about your student is more memorable and telling than using an adjective with no example. In addition to calling Roger a caring, sensitive, and proactive leader, talk about how he developed a week of programming at school to raise awareness of mental health issues. Simply put, avoid abstract language if you can't support it with real examples.
Generic Writing
Finally, to reiterate the point, the least effective recommendation letter is one not tailored to the scholarship itself. While you may use the same letter of recommendation for more than one college a student is applying to, you should make sure to customize your letter for scholarships. They tend to be both competitive and specific. Therefore a student needs a strong, customized letter that talks about why she's the perfect person to win that money.
Sample Recommendation Letter for a Scholarship
Now that you know all the parts your letter should include, here's an sample scholarship recommendation letter so you can see how it looks all tied together. Notice how, in this letter, the writer clearly explains how he knows the student, gives specific examples of why the student is exceptional, discusses how the scholarship would benefit the student, and overall presents a strong and passionate case as to why this student deserves the scholarship.
Dear Scholarship Selection Committee,

I'm thrilled to recommend Nathan Daniels for the Aspiring Entrepreneur Scholarship. I taught Nathan's Introductory Economics and AP Macroeconomics classes, and I also am the advisor for the high school Business Club, which Nathan is Vice President of. I've known Nathan for three years, and I've seen him use intelligence, business savvy, hard work, and people skills to accomplish more than almost any high school student I know. I highly recommend him for this scholarship.

I first met Nathan when he was a sophomore in my Introductory Economics class. Right away he stood out by being able to quickly grasp economic concepts and engage in thoughtful discussion. He's very skilled at being able to apply even abstract business and economics concepts to real world examples and understand how they impact everyday life. In both classes I have taught him in, Nathan has been an active participant and one of the highest-scoring students in the class, but he always takes time to help his classmates. By the time he was in my AP Economics class, I could put him in a group with students struggling to understand certain concepts and trust him to competently answer any questions they had while I was working with other groups.

Despite being an excellent student and considerate peer, Nathan's most impressive achievement is the business he started on his own and continues to run. At the end of his sophomore year, Nathan came to me with a business plan he had for a tutoring business he wanted to run. It was extremely detailed, well thought-out, and based on solid business principles, so I recommended giving it a shot. I've seen numerous students come up with great ideas but not follow through, so I didn't expect much of it. However, Nathan not only got his business up and running, he has managed to keep it going and even expand it so that he now has three tutors working under him. He has shown incredible drive and business skills, and I truly believe this is only the beginning for him.

Nathan has discussed with me how he would use this scholarship to help expand his current tutoring business as well as begin a new business to help college students resell their textbooks. I've looked over the plan for this new business, and it appears as well planned as his first. I have no doubt Nathan has both the motivation and the business sense to continue growing as an entrepreneur. I believe Nathan would be an extremely deserving recipient of this award and that you can be certain he'd make the most of it, the way he has made the most of all opportunities he has had.

Sincerely,

Terrance Ives
Social Science and Business Teacher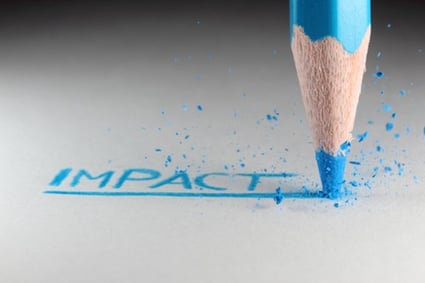 Key Takeaways: Recommendation Letter for Scholarship
To review, let's go over the key points to remember when writing your letters of recommendation for scholarships. When writing a letter of recommendation for scholarship, remember to
Tailor your letter to the specific scholarship and its guidelines and expectations.
Customize your letter to each individual student.
Speak enthusiastically about a student's merit and why the scholarship committee should invest in her academic and professional future. In other words, emphasize your confidence in her future success.
Highlight the student's primary strengths, particularly as they relate to the scholarship. Don't feel like you have to cover everything on a student's resume.
Give stories, examples, and observations to back up your praise. In a phrase, "show, don't tell."
Be intentional with your phrasing and flow of ideas. Choose words that are powerful and have impact, while avoiding generic language and cliches.
Whether your student is applying to a scholarship for academic achievement, financial need, or a specific field of study, her application can receive a serious boost from a strong, thoughtful, and supportive recommendation letter. While her mission is to win the scholarship, yours can be to present the scholarship committee with an exceptional letter of recommendation about a student they won't soon forget.
What's Next?
Are you also writing letters of recommendation for colleges? Check out our full guide for teachers on how to write reference letters and help your students get accepted.
Along with understanding the key content that should go into a recommendation letter, it's helpful to read these examples of great and bad references. Here you can read 4 great teacher recommendation letters, plus 3 examples of bad teacher recs.
Are you a counselor writing a letter of recommendation? Check out our guide that includes three excellent examples of counselor letters of rec to give you some ideas.
Want to improve your SAT score by 160 points or your ACT score by 4 points? We've written a guide for each test about the top 5 strategies you must be using to have a shot at improving your score. Download it for free now:
Have friends who also need help with test prep?
Share this article!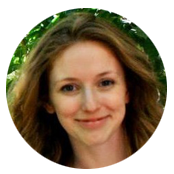 About the Author
Rebecca graduated with her Master's in Adolescent Counseling from the Harvard Graduate School of Education. She has years of teaching and college counseling experience and is passionate about helping students achieve their goals and improve their well-being. She graduated magna cum laude from Tufts University and scored in the 99th percentile on the SAT.
Get Free Guides
to Boost Your SAT/ACT