When you hear the term "human resources" or "HR," what do you think of? You've probably heard it quite a few times, whether that's from your business courses, the news, or even as you've researched potential majors.
One of our favorite examples of someone who works in human resources is the character Toby from The Office. Toby's job was to keep Michael Scott, Dunder Mifflin's off-the-wall regional manager, in check. (If you've ever seen The Office, you know that was an impossible order!)
And if you remember Toby, you'll also recollect that he was also considered a wet blanket and no fun.
But despite its portrayal in The Office, working in human resources is actually an excellent fit for anyone who enjoys working with people and shaping a company's policies. This article will not only introduce you to the human resources degree, it will also give you a peek at the doors it can open for you.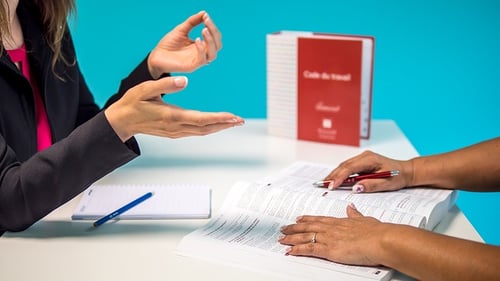 What Is Human Resources?
So if human resources isn't the snooze-fest that The Office makes it out to be, then what is human resources, exactly?
Human resources is the department in a company or business that "is focused on activities relating to employees." In other words, the human resources team's whole job is to handle any organizational, policy, or staffing issue as it relates to the people who work at a company. That means that human resources is a vital part of any healthy business!
The duties of a human resources department vary depending on the size and structure of a company, but in general, it handles all the personnel (or employee) issues for the business. This includes things like hiring employees, training new team members, implementing new employee-oriented programs, managing employee benefits, protecting employees' legal rights, helping employees advance in their careers, keeping everyone motivated, and establishing/maintaining the company's culture.
It might make more sense if you think of a business like a car. If executives are the drivers and employees are the engine, then people who work in human resources are mechanics. They help make sure that the car is running as smoothly and efficiently as possible!
What Does a Career in Human Resources Look Like?
The human resources field is robust and offers people career opportunities in an incredible variety of sub-fields that range from personnel management to corporate training. Here are four human resource jobs that you might not have known existed!
HR Specialist
Median annual salary: $60,350
If you get a degree in human resources, you're qualified to enter a company as an HR specialist. HR specialists handle a wide variety of human resources tasks, especially when it comes to recruiting, interviewing, and hiring employees. Because this isn't an entry-level position, HR specialists often deal with more complex HR issues, like administering benefits, addressing internal problems, and developing company strategies, too.
Training and Development Manager
Median annual salary: $87,700
An HR Training and Development Manager is in charge of all the education, training, and career development for employees within a company. Often, they develop unique training sessions, classes, and workbooks specific to their company and its needs. People who excel as a training and development manager enjoy helping people learn and grow. Their job is to make sure that everyone has access to the materials and knowledge they need to have great careers!
Executive Recruiter
Average annual salary: $78,785
Executive recruiters are talent scouts for companies. Their job is to help large companies and corporations fill empty leadership positions with the best and brightest people. Executive recruiters have to be insightful and persuasive--not only do they need to understand what the hiring company needs, they have to convince executives to take a chance on a new role, too. (Many times, executive recruiters are courting people who already have jobs at other companies.) Additionally, some executive recruiters have the potential to earn financial bonuses for successful hires...so this job can be a lucrative one!
Labor Relations Specialist
Median annual salary: $83,298
A labor relations specialist serves as the intermediary between labor unions and a company. Not only do they negotiate with unions, they also help draft contracts, too. It's important for a labor relations specialist to understand local, state, and federal labor laws. It's also their job to make sure their company complies with all the important labor regulations--so this is a great position for anyone interested in working in a legal field!
Operations Manager
Median annual salary: $63,708
Becoming an operations manager isn't strictly a human relations job, but it's a common career path for people who start off in a human relations field. Operations managers' job is to make sure all of the operational aspects of a company are running smoothly. This includes overseeing product development and manufacturing, making sure deliverables make it to clients on time, and working to keep projects on budget. In bigger companies, operations managers also serve as important members of the leadership team! This job is a fantastic fit for highly organized people who like jobs with lots of variety.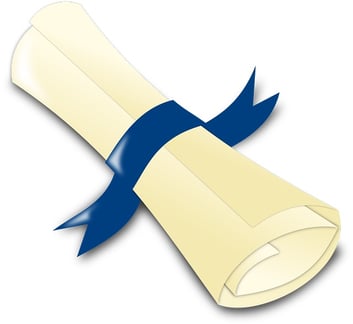 What Is a Human Resources Degree?
A human resources degree program is a specialized course of study that prepares you for a career as a human resources professional. It combines classes in general business--like business management and strategy--with others designed to help you manage the personnel issues a business might face.
Unlike some fields, you can earn a human resources degree on four different tiers: the associate level, the bachelor level, and the master level, and the Ph.D. level.
Associate's Degree
Some community colleges offer associate's degrees in human resources. These are normally two-year degrees that you complete on a community college campus in your city or through a distance learning program associated with a community college in your state.
People who have associate's degrees in human resources are often considered generalists, meaning they don't specialize in a specific field of human resources, like benefit management or training. That means their degree will qualify them for entry-level positions, like human resource clerk or assistant recruiter.
Some companies offer people with associate's degrees on-the-job training so they can advance into more specialized, higher-paying roles as they grow their career. So an associate's degree in human resources is a great option for anyone who isn't a good fit for a four-year degree but still wants to enter a job field with the potential for advancement!
Bachelor's Degree
The bachelor's degree is by far the most common human resources degree. Most large universities offer a human resources program, which is usually run through an institution's business school.
These four-year programs offer a comprehensive business education that includes overviews of business management, practices, and finance. But more importantly, bachelor's programs provide a comprehensive education in the field of human resources, and they equip graduates to start their careers in a variety of different business environments ranging from small, local companies to national non-profits.
Additionally, some bachelor's programs allow students to specialize in a specific sub-field of human resources, like organizational development or human resources management. This allows students to find better, higher paying jobs right out of school (and qualify for general HR positions, too).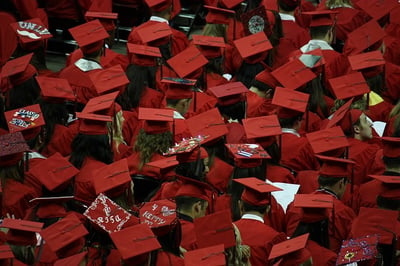 Master's Degree
People who pursue master's degrees in human resources have their sights set on leadership positions. Earning a Master's of Business Administration (MBA) degree with an emphasis in human resources can lead to roles like directorships, or even becoming the vice president for human resources at a larger company. In general, an MBA in human resources takes two years to complete.
The MBA in human resources is even more concentrated than the bachelor's degree, meaning that students will take more rigorous, more in-depth courses about human resources and the future of the field. Consequently, that means there's no standard course load for this type of degree. Each program is different, so you'll want to do your research before committing to a specific university.
PhD
Degree
A PhD is the highest degree you can earn in any field, and the PhD in human resources is no different. People who pursue a PhD are preparing themselves to enter academia (as a professor) or related research fields.
Unlike other degree programs which focus on the practical application of human resources principles, PhD programs are designed with research in mind. Students work with faculty advisors to undertake new, unique research projects related to human resources. A PhD in human resources can take anywhere from four to seven years to complete.
Online Degree
As education has moved into the digital age, so have degree programs. Schools across the United States offer online-only human resources degree programs...which means you can earn an associate's, bachelor's, or even master's degree from the comfort of your own home! Online degree programs have the added benefit of letting you learn at your own pace, so if you're a working student, this could be an excellent option for you.
One word of caution, though: the online education space is rife with potential scammers. Make sure that you're signing up with an accredited, non-profit university! You should research both the program and school so that you know you're participating in a legitimate program.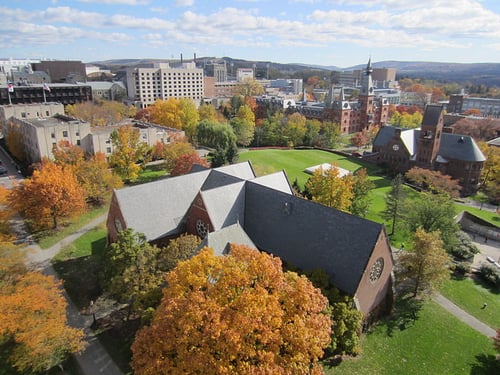 A picture of Cornell University in Ithaca, New York
Maeshima Hiroki/Wikimedia
Top 5 Human Resources Programs in the United States
If you want to get a human resources degree, you have lots of schools to choose from. We looked through programs from across the nation to put together our best-of-the-best list.
#1: Cornell University
Cornell takes the top spot on our list because a) it's one of the best schools in the nation and b) it offers human resources degrees on the bachelor, master, and Ph.D. level. That means that Cornell boasts some of the best professors in the United States, so you're guaranteed to get a great education.
Additionally, Cornell's ILR School offers a unique approach to the undergraduate degree. Not only does it offer state-of-the-art human resources education, it also boasts an interdisciplinary program that lets students stretch their studies into other related fields like law and social justice. This program is great for curious students who want to take their human resources career to new heights.
#2: University of Nebraska
The University of Nebraska offers a human resources management undergraduate degree, which is a great fit for anyone interested in moving into a management or director role during the course of their career. Because the program focuses on leadership, the College of Business offers students tons of networking opportunities through student organizations like Enactus and Alpha Kappa Psi.
The school also gives students access to the Center for Entrepreneurship, which connects students to alumni and business partners around the state. This gives students who may want to start their own human resources businesses or consultancies a leg-up before they ever graduate.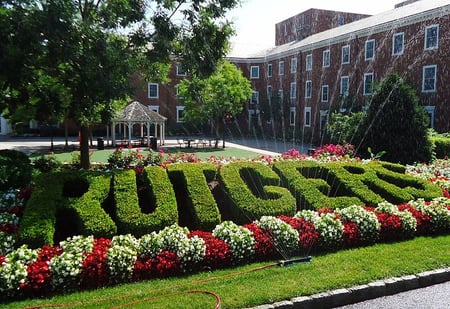 #3: Rutgers University
Rutgers University snags the number three spot on our list because of its balance between degree offerings and course selection. The school offers bachelor's and master's degrees in human resource management, but it also offers an online program and minor programs, too. Students have lots of options, so they can choose the HR program that's right for them.
Additionally, the School of Management and Labor Relations takes an interdisciplinary approach to learning. Students studying human resources also learn about business strategy, psychology, economics, and sociology while engaging in cutting-edge research in the HR field, too. Students with HR degrees from Rutgers are ready to succeed in multiple business arenas as soon as they graduate.
#4: Michigan State University
Unlike some of the universities on this list that roll their human resources degrees into their business programs, Michigan State University has a whole school dedicated to studying human resources. The School of Human Resources and Labor Relations prides itself in making sure their students get a robust educational experience while preparing for the workforce. It's one of the only HR-specific schools that also offers a study abroad program, which is great for anyone interested in entering the international human relations field.
But more importantly, when you graduate with a degree in human resources from Michigan State, you're practically guaranteed success. In fact, 98 to 100 percent of students land a paid internship while in school (at companies like Boeing and Microsoft!), and 98 percent of students will have a job by the time they graduate.
#5: Purdue University
Purdue is not only one of the top universities in the nation according to U.S. News and World Report, but it also has a top-tier human resources program, too. Students who decide to pursue a human resources degree will enter a rigorous program that fully integrates with the Society for Human Resource Management Certified Professional (SHRM-CP) exam, which is the industry-leading certification program for HR professionals.
In addition to taking incredible classes, students also have the opportunity to gain experience in working with big data through Purdue's state-of-the-art Analytics lab. The program even offers a combined minor in business management to prepare students for business leadership positions!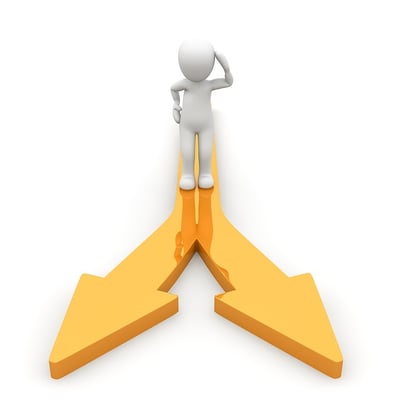 What's Next?
If you're reading this article, you might be struggling to pick a college major. And you're not alone! The process is really hard, especially for people who are interested in lots of things. Here's a guide that can make the process a little easier.
If you really can't narrow your choices down, you might be a good candidate for a double major. But what is a double major, exactly? Here's an expert guide that tells you everything you need to know about double majors and the double majoring process.
But the first step to majoring is getting into college. If you want to go to the school of your dreams, you need to get great test scores. You can learn what constitutes a good score on the SAT by clicking here. (More of an ACT person? We've got you covered, too.)
Have friends who also need help with test prep?
Share this article!
About the Author
Ashley Sufflé Robinson has a Ph.D. in 19th Century English Literature. As a content writer for PrepScholar, Ashley is passionate about giving college-bound students the in-depth information they need to get into the school of their dreams.
Get Free Guides
to Boost Your SAT/ACT