The Inspirit AI Scholars program is an intensive, online course that teaches high school students about artificial intelligence (AI). In this program, students get to practice coding, designing, and implementing their own AI-based projects with web development experts. Additionally, participants learn tech skills that can set them up for success in school and beyond!
Below, we'll explain you what you need to know about the Inspirit AI Scholars program, including:
What the Inspirit AI Scholars program for high schoolers is
What topics the program covers and what projects are available for students
Answering the question, "Is Inspirit AI worth it?" by going over the pros and cons of the program along with real-life student reviews
How to apply to Inspirit AI
What the Inspirit AI Scholars program for elementary and middle school students is
Let's dive in!
Feature Image: Inspirit AI/Inspirit AI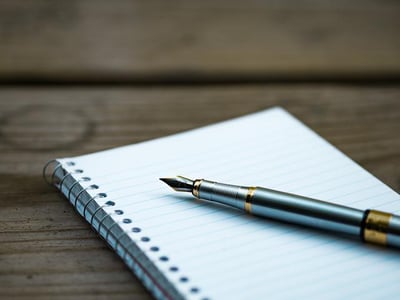 No need to take notes--here's everything you need to know about Inspirit AI!
The Inspirit AI Scholars Program Explained
The Inspirit AI Scholars program is an online, 10 session (25 hour) program that immerses high school students in fundamental AI concepts. During the two week program, students will receive personalized mentorship from instructors who will help them build AI-based projects that have a real-world, social impact.
The overall goal of Inspirit AI Scholars is to prepare students for AI-based learning at the college level and a future career in tech or AI. In order to do that, all classes are taught by a team of graduate students from Stanford and MIT. That means students will learn from some of the brightest minds working on artificial intelligence!
Because students are expected to develop their own projects, Inspirit AI classes are highly personalized, with a student to teacher ratio of 5:1. After presenting projects to their peers and instructors, students are given access to an online portal with quizzes, coding assignments, and additional AI projects. Students will be able to use these resources to continue learning outside of class sessions, even after the program has ended.
The Inspirit AI Program Structure
The Inspirit AI program is divided into ten intensive class sessions that run for 2.5 hours each day. To encourage engagement, the Inspirit AI online program is a live, or synchronous, learning program. That means active participation is encouraged and expected!
Before the program begins, students receive preparation materials to help them get the most out of the course once it starts. These prep materials include several readings and a video series that covers AI basics and the Python coding language.
From there, the program is divided into two halves. During the first half of the program, students will start by exploring foundational AI concepts, applications of AI in the real world, and AI programming skills. This part of the course is designed to give students a solid foundation in the basics of AI.
During the second half of the program, students will apply their newfound AI knowledge and skills to put together a mentor-led AI for Social Good project. Students will also complete college and career prep workshops during this part of the course.
To complete the AI for Social Good project, students will work in small groups (online and virtually!) to produce a project that applies AI as a solution to a real social problem. Students select a topic, or "domain," that their project will focus on. For example, if a student is interested in how AI can be used in politics and media, they might propose a project that focuses on how AI can be used to combat fake news.
On the final day of the program, each group gets to present their AI for Social Good project to their peers and instructors in the class. Students also gain access to an online portal with additional resources and projects for continuous AI-based learning after the Inspirit AI program ends.
Inspirit AI Program: Daily Schedule and Fees
The Inspirit AI program follows the same daily schedule each year. Multiple course topics are covered during each daily session, with students engaging in a mix of conceptual, practical, and project-based learning.
Here's how the program and topics are structured:
First Half of the Inspirit AI Program
| | | | | |
| --- | --- | --- | --- | --- |
| Session 1 | Session 2 | Session 3 | Session 4 | Session 5 |
| Intro to Artificial Intelligence | Machine Learning Foundations | Natural Language Processing | Computer Vision | AI Ethics |
| Statistics and Probability | Regression and Classification | NLP: Bag of Words | Neural Networks | Convolutional Neural Networks |
| Python and AI Libraries | Regression Hands-On | NLP Hands-On | Neural Networks Hands-On | Deep Learning Advanced |
Second Half of the Inspirit AI Program
Session 6

Session 7

Session 8

Session 9

Session 10

Case Study: AI in Healthcare

Case Study: Reinforcement Learning

Natural Language Processing

Mentor-Led Project Hands-On

Project Presentations: Part I

College Essay Workshop

CS/AI in College

NLP: Bag of Words

Project Storytelling

Project Presentations: Part II

AI for Social Good Project Introduction

Mentor-Led Project Hands-On

NLP Hands-On

Digital Poster Session
Also, keep in mind that Inspirit AI offers both a weekday and weekend program option. The weekday program runs daily on Monday through Friday for two weeks. The weekend option meets on Saturdays and Sundays for five weeks. Both programs meet from 8:00 am to 10:30 am on class days.
The Inspirit AI online program costs a total of $900. Students who are accepted will be sent a link to pay the fee online, and payments are due no later than 30 days before the program begins.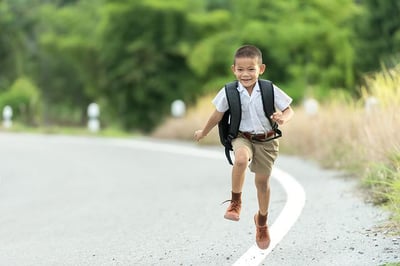 Look at this kiddo skipping off to participate in the Inspirit AI Scholars program (probably).
What's Inspirit AI for Elementary and Middle School Students?
While the Inspirit AI program is for high school students prepping for college, there's also an Inspirit AI Scholars program designed specifically for elementary and middle school students.
But is Inspirit AI Scholars worth it for younger students? The good news is that the Inspirit AI Scholars program for elementary and middle school students still teaches fundamental AI concepts…just geared toward younger learners! These online, project-based classes are designed to introduce younger students to a key technology of our times: artificial intelligence.
Even better, all classes are taught by alumni and graduate students from top universities like Stanford, MIT, Yale and Harvard. That means students will learn from some of the brightest minds working on AI!
The overall goal of Inspirit AI Scholars is to help students understand and use this technology and start thinking about the implications of AI at a young age. That way they can apply their knowledge in the future for the good of themselves and others.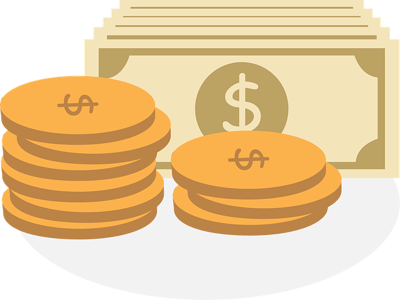 Before you sign up for Inspirit AI, make sure it's really going to give you the most bang for your buck.
Is Inspirit AI Worth It for High Schoolers? Pros, Cons, and Reviews
Now that you know what students do and learn in each of the classes, it's important to know the great (and not-so-great!) parts about Inspirit AI. We'll go over the pros and cons below!
Pro 1: Technological Literacy
It's no secret that we live in an increasingly tech-driven world. Artificial intelligence is part of our daily lives at home, at school, and at work. That's where technological literacy–the ability to use, understand, and assess technology–comes in.
According to the NACE (the National Association of Colleges and Employers), technological literacy is a core competency students will need in order to succeed in college and their careers, no matter what field they enter.
Overall, the best thing about the Inspirit AI Scholars program is that it teaches kids and teens these skills and how to apply them in real-life situations!
Pro 2: Problem-Solving, Mentorship, and College Prep
Insight AI also helps prepare students for success in college and their future careers by learning important problem-solving skills. In Inspirit AI classes, students practice figuring out solutions to complex problems–like how we can help the environment through technology.
Throughout the course, students are mentored and encouraged by their instructors to continue practicing and applying these thinking skills throughout their education. And even better, they receive guidance on how they can use these skills one day when they enter the workforce!
On top of that, college prep is built into daily program sessions. Students will spend time in a college essay workshop, learning what computer science and AI courses are like in college, and discovering what it takes to design AI projects at the college level. As a bonus, students can even request a letter of recommendation for college applications from Inspire AI instructors!
Con 1: The Cost
The Insight AI program isn't free. At $900, the program might be cost prohibitive for many families.
The good news is that there are a limited number of need-based scholarships available. If you'd like one, be sure to include that information in your application.
Con 2: The Mysterious Inspirit AI Acceptance Rate
Unfortunately, the official Inspirit AI acceptance rate–and the selection criteria–aren't available on the program website. But we do know a few things about what you can expect if you apply.
First of all, based on the application and Inspirit AI reviews online, it seems likely that the program isn't selective…so the Inspirit AI acceptance rate is likely pretty high! Grade reports, personal statements, and recommendation letters aren't required in the application, and review writers frequently report getting into the program, even if they chose not to attend later.
Second, there are a limited number of sections of each course every year. Additionally, the program is open to students in over 50 different countries around the world. Since the student to instructor ratio is 5 to 1, this means that there are going to be lots of students trying to get into a class that only has room for five.
So, while anyone who's interested could potentially be accepted, spots can fill up fast. Since acceptance may be on a first-come-first-serve basis, if you're considering an Inspirit AI course, be sure to apply well in advance!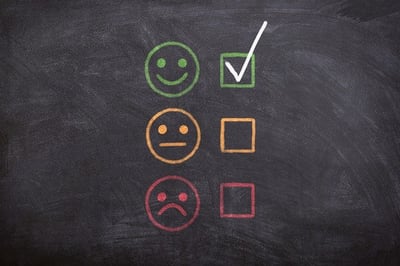 Reading reviews from real Inspirit AI participants can help you make a more informed decision.
Inspirit AI Reviews
If you're still wondering, "Is Inspirit AI worth it?" we can look at Inspirit AI reviews from students to get a good sense of what people think about the program. Inspirit AI reviews tend to be written by students who have either taken the course and really liked it, or people who didn't take it because of the cost.
First of all, those who weren't happy about the price cited that it's possible to learn all the same coding languages on your own for a lot less money. On top of that, several applicants noted that the program may not be as appealing on college applications as has been suggested. Here's what one applicant had to say about counting on Inspirit AI as a standout extracurricular for college admissions:


I applied and got in last year but declined because I honestly felt like it was a money grab. When I asked if there was any fin[ancial] aid available, they didn't reply […] As a general rule (with a few exceptions), summer programs you have to pay for don't offer any great boost to your [college] applications.

Students who actually took one of the Inspirit AI online courses had lots of good things to say. And, although they talk about how much they learned about coding, what many reviewers liked most about the program was the mentorship and support they received from instructors. Many reviewers liked the hands-on experience creating their own apps, and they left feeling eager to learn and do even more with technology.
For instance, 12th grader Divya Ganesan had this to say about her experience in the Inspirit AI program:


I have never attended a program that makes AI so accessible for high school students. Not only did I learn how to build various models, I also understood how they worked and how I could apply them to my own passions for history and political science. Inspirit AI has equipped me with the tools and mentors to pursue artificial intelligence further with a strong foundation.

Remember that students won't finish Insight AI courses as full-on experts in coding. Instead, the goal is to provide a solid and inspiring foundation that gets students ready for the tech-based job market of the future.
Based on Inspirit AI reviews overall, it seems that the course is potentially worth the money to students who are willing to participate actively, ask lots of questions, and want to explore the future possibilities of AI.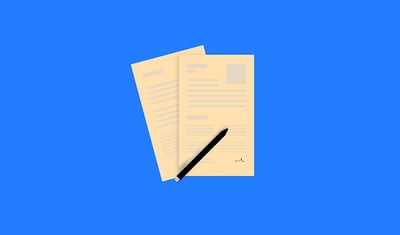 Ready to take part in the AI revolution? Here's how to apply to Inspirit AI.
How to Apply to Inspirit AI Summer Program
To be eligible to participate in the Inspirit AI Scholars program for high schoolers, you must be in 9th, 10th, 11th, or 12th grade and have an interest in AI. No prior programming or computer science background is required…which means this program is a great option for students who are eager to learn and expand their tech knowledge and skills!
Students can apply to Inspirit AI programs online. You'll have to provide information about where you go to high school, what grade you're in, and your guardian's contact information. The application also asks you to describe your prior experience with computer science and why you're interested in joining the Inspirit AI program.
From there, you'll get to select up to two "domains," or tech-related topics, that you're interested in focusing on during the program. These domains include the following topics:
Healthcare and biology (e.g., detecting skin cancer)

Natural sciences (e.g., sustainable farming)

Mobility (e.g., object detection for self-driving cars)

Arts and music (e.g., developing music recommender system)

Media and politics (e.g., fake news detection)

Ethics and social sciences (e.g., detecting bias in the criminal justice system

Business and finance (e.g., predicting stock movements using Tweets)

There's also the option to propose your own domain or even a specific project that you'd like to complete during the program!
Inspirit AI offers online sessions for high school students during the fall, winter, spring, and summer. This means that you'll need to decide which session you want to participate in before applying and make sure you're aware of the individual deadlines for each session.
The Inspirit AI application doesn't require any outside documents, like letters of recommendation or school transcripts. So once you've filled in all of the information online, you're ready to submit your application! Once submitted, you'll hear back from the program within one to two weeks.
Also, the application for the Inspirit AI middle school and elementary school programs is available online too. This application takes about four minutes to complete, and you use the same application to apply to both the elementary and middle school programs.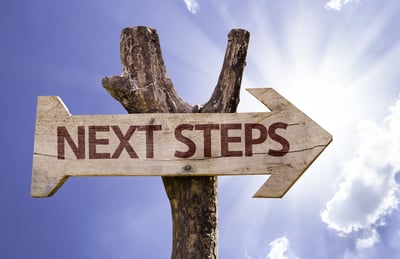 What's Next?
There are tons of great educational summer programs and activities out there in addition to Insight AI. If your student wants to have fun and show off their coding skills, they could take part in one of these 10 computer science competitions for middle and high schoolers.
If programming isn't something your student is interested in however, they might want to check out the Duke Middle School Pre-College Program. Duke offers excellent classes in subjects like Math, the Humanities, and Social Science in addition to Engineering and Technology to help students get ready for their future.
Or, if you're looking for something a little different, be sure to read up on all the clubs, camps, sports, and other extracurricular activities available for students in our complete extracurricular list!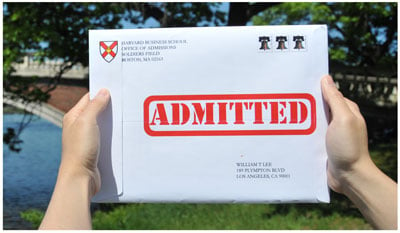 Thinking ahead to college applications?
If you're a freshman, sophomore, or junior worried about college admissions, our world-class admissions counselors can help. We know exactly what kinds of students colleges want to admit and can make sure your profile shines.
PrepScholar Admissions is the world's best admissions consulting service. We've helped thousands of students get into their top choice schools, from state colleges to the Ivy League.
Join our mentoring program today:
Have friends who also need help with test prep?
Share this article!
About the Author
Ashley Sufflé Robinson has a Ph.D. in 19th Century English Literature. As a content writer for PrepScholar, Ashley is passionate about giving college-bound students the in-depth information they need to get into the school of their dreams.
Get Free Guides
to Boost Your SAT/ACT