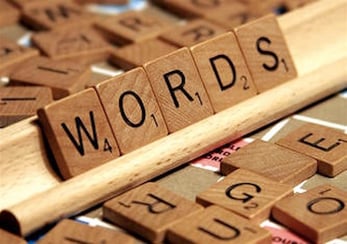 Are you building up your vocabulary to get ready for the ACT? While memorizing obscure words won't get you too far, learning medium-level words in multiple contexts will help you out a great deal on ACT Reading and English. Besides "multiple-meaning" words, you also want to review scientific terms to be prepared for the ACT Science section.
This guide tackles the "one word a day" strategy and how you can use it effectively to prepare for the ACT. First, how useful is studying just one word a day?
Is Studying a Word a Day Helpful?
As I discussed above, you don't need to memorize obscure, difficult words to get ready for the ACT, because those won't be tested anywhere on it. Instead, the ACT tests words of medium difficulty that you're more likely to be familiar with, but might not realize can have different connotations in different contexts. That's why your daily vocabulary studying should be less about learning new definitions and more about studying how a word can be used in multiple contexts.
If you study one word a day, then your knowledge could really build up over time. This means, of course, that you'd have to start early, like several months to a year out from your test. If you only started two weeks before your test, that would only add up to 14 words! Not so helpful.
Since many ACT Word of the Day resources might not give you any or more than one example sentence, studying a word a day is most effective if you can seek out other contexts in which your word of the day is used. On a similar note, you could write your own example sentences to make sure you know how to use the word in different ways.
Reading the word in multiple contexts, using it in your own writing, and looking for it in your reading going forward will help you retain the word in your long-term memory. Let's take a closer look at the pros and cons of studying vocabulary by using ACT Word of the Day.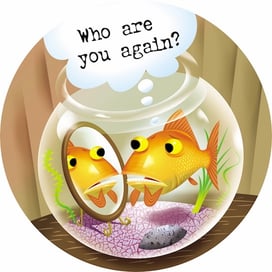 Take time to review - don't let goldfish brain happen to you!
Pros of ACT Word of the Day
Taking just five minutes out of your day to learn a new word (or learn how a familiar word can be used in new ways) can be rewarding for your test prep and your own self-education. It helps with "trickle learning," or learning a small amount everyday until it adds up to a great well of knowledge. It reminds you to stick with the rest of your ACT prep schedule, and it orients you to learning at least one new thing everyday.
If you start early, then the number of words you've studied can really add up over time. It's a convenient and low-pressure way to inject some test prep into each and every day. In this way, it's much less stressful than studying a ton of words all at once right before your test.
As I mentioned above, the ACT tests words of moderate difficulty and makes sure you understand them in context. Studying your ACT vocabulary in different contexts will help with vocabulary questions on the English and Reading sections, plus it will improve your overall reading comprehension and writing abilities. Improving your verbal abilities will help you in school, in college, and beyond.
Finally, this small commitment to studying a word a day could be like a gift you give yourself. Anytime we set a long term goal and slowly make small steps to get there, we build up our power to stick to our goals, maintain a sense of self-discipline, and put purpose behind our actions.
The benefits of studying an ACT Word of the Day are clear, but what are some potential downsides to this approach?
Cons of ACT Word of the Day
Studying just one word a day takes a long time to build up. While it might start out by only taking 5 minutes or so out of your day, you might find yourself having to review more and more to keep track of the words you studied months or even a year before. It could become harder to keep up with your ACT Word of the Day if it starts to become a bigger time commitment than you originally anticipated.
Another con is that there are not too many online resources specifically for ACT Word of the Day. Its counterpart, the SAT Word of the Day, is much better served online with websites, email lists, and even a New York Times blog. Because of the lack of ACT email lists, you probably have to expend more effort to make your own Word of the Day flashcards from vocabulary lists.
Besides vocabulary words, the ACT sometimes also tests common idioms, like hush-hush, get an edge on, against the clock, and streak past. You probably won't find these on vocabulary lists, so might have to find these on your own, as well, if you need some review. Most native English speakers will be familiar with these, but if English is your second language then you might want to seek these idioms out, as well.
I mentioned that there aren't too many online resources for ACT Word of the Day, but you can make your own from lists of ACT words and definitions.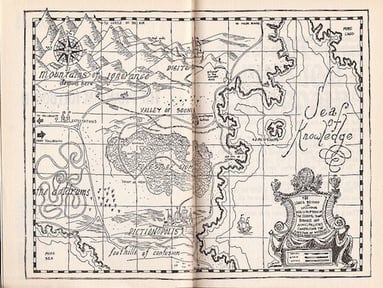 Using this map from The Phantom Tollbooth, you can journey towards Dictionopolis on your way to the Sea of Knowledge (...or use the websites listed below).
Where Can You Find ACT Words of the Day?
One site that you can visit for ACT Words of the Day is Number2.com. It shows you a word, definition, and one example sentence. It would be a good idea to find other examples of the word in context, as well as writing it in your own sentences. This site does not usually include very obscure words, but unfortunately it does not differentiate between ACT Word of the Day and SAT Word of the Day. Some of the words will be helpful; others, not so much.
PrepScholar, on the other hand, has an ACT-specific list of its top 150 vocabulary words. You could use this list to make flashcards or simply study one word a day. As this list is ACT words and definitions, you again would want to seek out these words in context. Even just googling each word will pull up at least one example sentence from an online dictionary, and you can continue to search for them online and in your reading.
In addition to these words you'll need for the Reading and English section, you can also incorporate science vocabulary into your ACT Word of the Day and general prep. While the ACT Science is like the Reading section in a lot of ways, there still is some actual science that you need to know to gain a strong score. Now that you know where to find commonly tested ACT words, how can you study them one day at a time?
How to Study ACT Words of the Day
Like a DIY project, you can create your own ACT Word of the Day by making flashcards or uploading your own lists to vocabulary-building sites like Quizlet. These sites let you take timed quizzes and play matching games, which could be a quick review once you've been studying word of the days for a few weeks or months.
As I mentioned above, your vocabulary questions on the ACT will generally ask how a word is used in context. Make sure to understand the vocab word in all its meanings and connotations, as well as note the context clues in example sentences that hint at its meaning. If you can be proactive and incorporate it into your own writing, then you'll also be able to reinforce your understanding of the word in its various usages.
Studying a word a day is a quick and easy way to learn words, add some test prep into your daily schedule, and remind yourself to stick to your overall study schedule. Making this part of your routine will help you build your study and time management skills.
With studying ACT vocabulary, you should focus on quality of words rather than quantity. The 150 most commonly tested words I mentioned above are the ones you should prioritize, plus the science terms you'll need to grasp. Start early, ramp up review close to your test date, and integrate your studying of vocabulary with your overall prep for comprehending English, Reading, and Science passages. In addition, make sure to customize the way you study ACT words to your personal learning style and goals.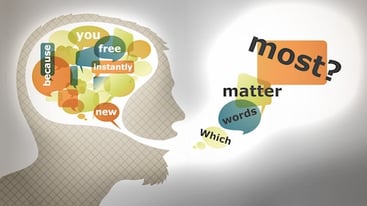 How Do You Learn New Words?
Like with all aspects of prepping for the ACT, you should reflect on your learning style and design the approach that works best for you. If you feel stressed about the ACT, then starting early with a word a day and an ACT Question of the Day will gradually introduce you to the test and help you diagnose your strengths and weaknesses. If you're more deadline-driven, then these approaches are still useful for gaining some familiarity with the test while leaving more intensive studying for the months leading up to it.
Try to pay close attention to ACT words when they pop up in your reading. You know that feeling when you learn something new and suddenly start seeing it everywhere? That can happen with vocabulary words, too, and it can help reinforce your understanding and long-term retention. Enhancing your verbal abilities will be helpful not just on the ACT, but in all aspects of communication in your academic, professional, and personal life.
What's Next?
To best study for the ACT, you need to know exactly what kind of content is tested on each section. Read about what's actually on the English, Reading, Science, and Math sections of the ACT.
Are you wondering when to take the ACT? Learn how to choose your test dates.
Aiming for a top ACT score? Read our guide on how to get a perfect 36 ACT score.
Want to improve your ACT score by 4+ points? Download our free guide to the top 5 strategies you need in your prep to improve your ACT score dramatically.
Have friends who also need help with test prep?
Share this article!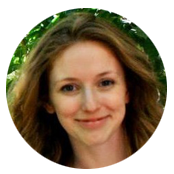 About the Author
Rebecca graduated with her Master's in Adolescent Counseling from the Harvard Graduate School of Education. She has years of teaching and college counseling experience and is passionate about helping students achieve their goals and improve their well-being. She graduated magna cum laude from Tufts University and scored in the 99th percentile on the SAT.
Get Free Guides
to Boost Your SAT/ACT