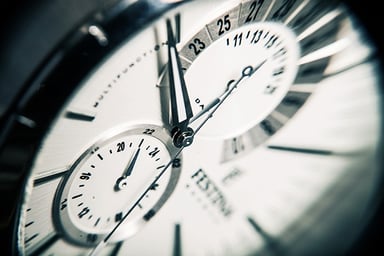 If you don't have much time left before the ACT, you may be wondering how you can maximize your scores with a short term study plan. If you're looking for a big score improvement and you only have a few days before the test, you might not be able to reach your goal this time, but you can get a good head start towards it (and you'll be better prepared to study harder before your next test session).
But if you only need to improve by one or two points, really intense studying for a few hours could get you where you want to be, if you have some clear weaknesses you didn't know about!
In this article I'll show how to create a last minute ACT study program and give last minute ACT tips to boost your score.
Time-Based Study Plans
The first thing you should do is think about how many hours you can realistically devote to ACT prep in the short time you have before the test. Make sure to factor in sleep and all of your other commitments!

The 5 Hour Plan
If you can only fit in 5 hours of prep time between now and the ACT (and this is your first time studying), your best bet is to just take a practice test. This can help give you a little bump in your scores, especially if you don't have much experience with the test until now. Make sure you take your practice test with realistic time constraints and with all the resources you will have on the real test (calculator, scrap paper, quiet environment).
On the other hand, if you've already taken a bunch of practice tests, taking another one at this point probably isn't going to do much. Instead, spend your five hours looking into mistakes you've made on questions in the past and planning how to avoid them. If that's too broad of a target, just focus on the section that is most difficult for you.
You should also make sure you're doing ok on time. Get a sense of how long you're spending on questions so you know when to move on when you take the real test. On th ACT this means no more than a minute for Math questions, no more than 30 seconds for English questions, and no more than 45 seconds for Reading and Science questions.
If you find yourself spending more time than this on a question, you need to skip it and move on to the next question so you don't run out of time. You don't want to miss easy points at the end of a section because you got stuck on a tough question!
The 15 Hour Plan
With fifteen hours of prep, you still have enough leeway to make significant improvements in your scores. Here's a rough idea of how you might spend your study time:
Hours 0-5: Take a Practice Test
Use this time to take a practice test so you can see where you stand score-wise and which questions are giving you the most trouble. Again, make sure you replicate the time constraints of the real ACT so you will know if time pressure is a problem for you.
For each question you answer incorrectly, make sure you know why your choice was incorrect and how to arrive at the correct answer. You should also review questions where you had to resort to guessing (even if you got them right). There are four main categories of mistakes on the ACT:
1. Time Crunch: You didn't make it to the question
Study Game Plan: Practice doing questions within the time constraints for the ACT so you get used to moving faster. You should be comfortable with skimming reading passages and skipping questions that are taking up too much of your time. Remember that you get a minute for Math questions, 30 seconds for English questions, and 45 seconds for Reading and Science questions.
2. Question Comprehension: You were tricked by the question or misinterpreted it
Study Game Plan: Train yourself to slow down a bit and read questions more carefully. It's often helpful to write down the question in simpler form before answering to prevent yourself from getting confused. You should also practice similar questions so the format becomes more familiar to you.
3. Unfamiliar Content: You didn't know the material covered in the question
Study Game Plan: This is where a program like PrepScholar could really help you because it focuses on your weak content areas. Alternatively, find a source for lesson material on the topic you don't understand and practice more questions that are similar.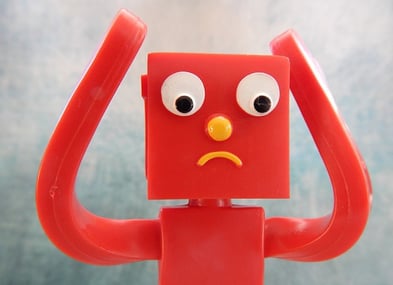 This poor guy encountered an ACT question with unfamiliar content AND entered into a cube-based alternate reality from which there is no escape. Luck was just not on his side today.
4. Silly Mistake: You should have known the correct answer, but you spaced out
Study Game Plan: Work on your time management so you leave yourself time at the end of a section to go over your answers. You should also make sure you're not going through questions faster than you need to and making careless mistakes as a result.
Hours 10-15: Zero in on Your Problem Areas
Now that you know the nature of your mistakes, focus on the specific test sections or types of questions where you have the most difficulty. Practice relevant questions and review any content that seems unfamiliar.
You might also consider getting the PrepScholar program, which has shown a 1-2 point ACT score improvement for 15 hours of use. It does your work for you by diagnosing your weak spots on the test and helping you practice questions in those areas until they become second nature.
You can also use PrepScholar to study for subsequent tests if you're planning on taking the ACT again.

Some Final Advice for Last Minute Studying
Here are a few overall tips for last minute ACT studying that will help you stay on track with your prep program.
Make sure you know the formulas and grammar rules that you'll need for the test
The ACT does require you to know some formulas for the math section, so be sure you're prepared. It's also helpful to know the grammar that's being tested so you'll feel more confident in your answers on the English section.
Analyze your mistakes on practice questions
This is what's going to help you make the most progress in the shortest amount of time. Make sure you fully understand your mistakes and know how to avoid them in the future if you come across similar questions.
Check your timing
As detailed in the 5 hour plan, make sure you're not lingering on questions. Get used to how it feels to spend 30 seconds or a minute on a question so you can judge your efficiency during the real test.
If you're taking ACT with writing, come up with some examples you might use in your essay
It's really important to include concrete support for your essay argument. Try to come up with a couple of versatile examples you could incorporate into your essay so that you have something ready to go!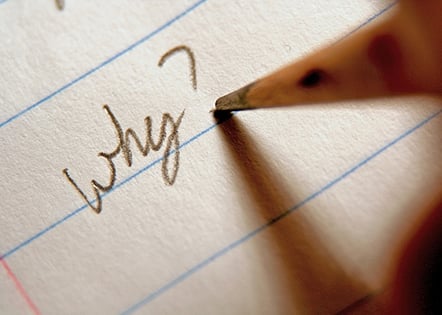 Not an acceptable essay, no matter how much teen angst you feel.
Looking Ahead
If you think you will take the ACT again after this, try to plan your studying further ahead of time for the next test date. If you're looking for big point improvements, you're probably not going to get there with a bunch of short cram sessions. Improving more than six points, for example, might take over 100 hours of prep.
Here are estimates for the number of hours of studying that correspond to certain point improvements:
0-1 ACT Composite Point Improvement: 10 hours
1-2 ACT Point Improvement: 20 hours
2-4 ACT Point Improvement: 40 hours
4-6 ACT Point Improvement: 80 hours
6-9 ACT Point Improvement: 150 hours+
Start by figuring out your target ACT score and then determine what you're going to need to do to get there. Take a look at these study plans to start thinking about how you might structure your time before your next shot at the ACT. Remember that last minute prep can be helpful, but it shouldn't be the only way you study!
What's Next?
Check out our fast ACT prep plan for more ideas on how to make the most of last minute studying and dramatically raise your score.
Are you trying to find some better study materials? Take a look at this list of the best ACT prep books of 2015.
Want to improve your ACT score by 4 points?
Check out our best-in-class online ACT prep program. We guarantee your money back if you don't improve your ACT score by 4 points or more.
Our program is entirely online, and it customizes your prep program to your strengths and weaknesses. We also have expert instructors who can grade every one of your practice ACT essays, giving feedback on how to improve your score.
Check out our 5-day free trial:
Have friends who also need help with test prep?
Share this article!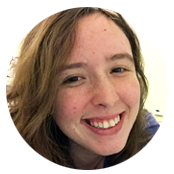 About the Author
Samantha is a blog content writer for PrepScholar. Her goal is to help students adopt a less stressful view of standardized testing and other academic challenges through her articles. Samantha is also passionate about art and graduated with honors from Dartmouth College as a Studio Art major in 2014. In high school, she earned a 2400 on the SAT, 5's on all seven of her AP tests, and was named a National Merit Scholar.
Get Free Guides
to Boost Your SAT/ACT