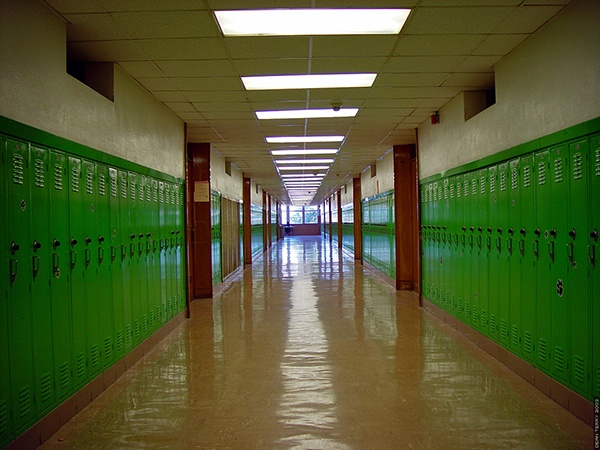 If you're a sophomore or junior in high school, it's about time to start exercising your standardized testing muscles. This is especially true if you're hoping to get into very selective colleges or improve significantly from your PSAT scores.
Read on for advice on how to create an effective study plan for the SAT or ACT starting in sophomore and junior year.
Sophomore Year: SAT Prep
Sophomore year is when you can start gearing up for the SAT or ACT by taking experimental practice tests and planning out your studying and testing schedules. I'll go through how to prepare yourself for standardized testing so you have the best chance of success when you take the test junior year.
Getting Started
By sophomore year, you've most likely taken all the classes that teach relevant information for standardized tests (algebra, trigonometry, and geometry). Now you can start figuring out your baseline score for the SAT or ACT so you know how much studying you'll have to put in before you take the test.
If you're planning on taking the SAT, take the PSAT to get an idea of what your scores might be. Add a zero to the end of each PSAT section score to see an estimate of its SAT equivalent. You can also take a real SAT practice test if you would rather have a more direct representation of your current score level. If you're planning on taking the ACT, take an ACT practice test.
You should also take time during sophomore year to research colleges and get a sense of how much you need to improve your scores. This is a good time to estimate a target score for the SAT or ACT. Even though you might not know your top choice schools for sure yet, you probably have some idea of which colleges appeal to you and seem like realistic options.
Google the names of schools that interest you and "SAT scores" or "ACT scores". The 75th percentile score listed by the school (meaning a better score than 75 percent of admitted students) is what you should be aiming for as a target score.
Studying for Your Goals
We recommend that you take the SAT or ACT for the first time during the fall of your junior year (the SAT is in early October, the ACT is in mid-September). This way, you'll still have a lot more opportunities to take either test again if you don't do as well as you hoped.
Based on your knowledge about your current score level and target scores, you can start making a study plan during the second half of your sophomore year.
Here are some guidelines for score improvement goals versus study hours:
0-30 SAT or 0-1 ACT Composite Point Improvement: 10 hours
30-70 SAT or 1-2 ACT Point Improvement: 20 hours
70-130 SAT or 2-4 ACT Point Improvement: 40 hours
130-200 SAT or 4-6 ACT Point Improvement: 80 hours
200-330 SAT or 6-9 ACT Point Improvement: 150 hours+
It's up to you whether you want to spread out hours and start studying sooner or go with a more intense studying schedule for a shorter period of time.
Here are some different examples of how you might plan out your study schedule before you take the test for the first time junior year:
Case #1: I'm Planning on Taking the SAT, and I Want to Improve By 200 Points
For this level of improvement, you're looking at about 80-100 total study hours. If you start during sophomore spring, two hours a week of studying while you're still in school in April and May will accumulate about 20 hours.
You can plan to study for five hours a week for the three summer months, which adds up to about 70 hours (you have to account for that one week when you will inevitably go to the beach instead). The SAT is in early October, so September can be a review month where you study for an hour a week until your SAT test date.
Case #2: I'm Planning on Taking the ACT, and I Want to Improve By 3 Points
We could estimate around 40 total study hours for a three-point improvement on the ACT. In this case, since you're not looking for a huge improvement, you have more of a choice as to how much you spread out your hours. Maybe you decide you want a fast-paced two-month study plan where you study for 5 hours a week in July and August. Alternatively, you could take a more long-term approach and study for two hours a week starting in April.
Case #3: I'm Planning on Taking Either the SAT or the ACT, and I Want to Improve By...A LOT
It's true that you might not have time to study for the 150+ hours recommended above before you take the test junior year for the first time. The good news is, if you're new to the SAT or ACT, it's easy to pick up dramatic score improvements as you gain familiarity with the questions. View it as an ongoing process - remember that you'll still have another year before your last chance to take the SAT or ACT during senior fall.
Five hours a week of studying is a realistic goal in the 4-6 months before the test your junior fall. Though this might not be enough to get your scores up where you want them to be the first time, you'll be at least halfway there. You can look at your first official test as a benchmark for you to see how effective your studying has been rather than a scary deadline.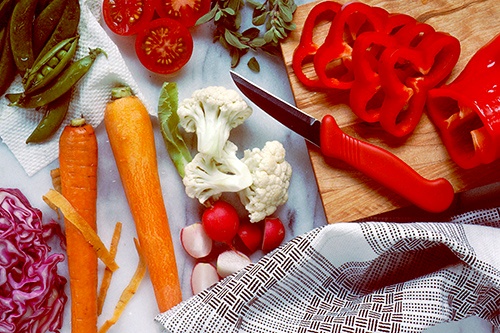 It's time to prep the metaphorical ingredients of success on the SAT or ACT with the sharp blade of your brain knife.
Junior Year: The Real Deal
This is when things get real. It's important to manage your testing schedule wisely and make sure you're seeing consistent improvement. I'll discuss this more in the next couple of sections and include some advice on transitioning to senior year and the college application process.
Taking Your First Test
At the start of your junior fall, you should take the SAT or ACT for real so you can get an idea of how much your scores still need to improve (or if they need to improve at all).
By this point, you probably have a better sense of where you want to apply, so you can be more sure of your target score. Remember that you still have a lot of chances to take the SAT or ACT again if you're not satisfied with your scores yet, so don't sweat it!
Evaluating Your Study Strategy and Hours
If you are just starting to study junior year, see the Studying for Your Goals section above to get an idea of how much you might need to study. The aftermath of your first test junior year is a good time to take stock of your studying strategies and whether they are working for you.
Here are a couple of reasons you might change your study strategy or consider studying for more time:
Scenario #1: You Ran Out of Time, but You Felt Pretty Good about the Test Otherwise
You may need to force yourself to do more timed practice tests. You should also research some strategies for reducing your time. Here's advice to help you with this problem on SAT Math, SAT Reading, the SAT in general, and ACT Reading.
Scenario #2: Your Scores and Content Knowledge Didn't Seem to Improve Despite Lots of Studying
Something is wonky with your studying habits, or you might just need more prep in general. There are a couple of reasons why this might happen:
You're getting distracted too much - You might need to change your study location, turn your phone off, or stop studying with other people (let's face it, group studying is not real studying).
You've been taking practice tests but not picking apart your mistakes - You won't learn much this way because your level of understanding is not changing. See this article on how to review mistakes on practice tests.
It takes you a while to learn from mistakes - Studying for more time is probably the way to go. Remember that you still have until your senior fall before your test results are final!

Once you have a stronger understanding of your studying needs, you should be able to plan better for the upcoming SAT test dates during your junior spring and senior fall.

Looking Ahead to Senior Year
Now that you've taken your first test, evaluated your studying habits, and know how much you want to improve before you send in college apps, you're ready to craft a new study plan based on this information.
You might choose to take the SAT or ACT again during your junior spring, especially if you're only looking for a slight improvement over your original scores (1-2 ACT points or 30-70 SAT points). This will also help you plan your studying for the summer between junior and senior year depending on how well you do.
Make sure you keep up a light study schedule between the fall and spring tests, unless you are only looking for a very small point improvement that could happen without more studying (0-1 ACT or 0-30 SAT). Even one to two hours a week can make a significant difference in your scores.
Though you still have more chances to take the tests during senior fall, you should try as hard as you can to improve each time you take the test so you aren't wasting money. Be careful not to depend too much on senior year testing opportunities. Ideally, you will have already reached your goals before then so you can avoid stressing out over simultaneous deadlines for college applications and standardized testing. Especially if you're applying Early Decision or Early Action, you should do your best to get all your tests out of the way before senior year rolls around.
If you're planning on taking one of these tests as a senior, the summer before junior year is critical study time. By now, you should know approximately how many hours you need to devote to studying and have made adjustments that account for your personal study habits and time constraints. Spread out your time in the 4-6 months before senior year begins so you can make the most of your last few testing opportunities!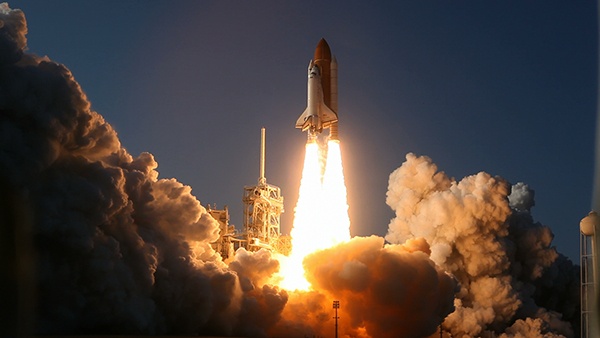 Hear that? It's the sound of your rocket to success leaving the launchpad.
To Sum It All Up...
Sophomore Year
Take the PSAT and/or SAT and ACT practice tests
Get an idea of how much you need to improve based on target scores
Make a study plan for your goals starting in sophomore spring and going through the summer before junior year
Junior Year
Take the real SAT or ACT in the fall
Reevaluate your studying strategies based on your performance and see if you need to make changes
Continue a light study schedule throughout junior year
Take the test again in the spring
Keeping in mind everything you've learned, make a final study plan for the summer before senior year
What's Next?
Plan out your schedule with the help of our full review of the 2016-2017 SAT Test Dates.
Still not sure whether you should take the SAT or the ACT? Learn about the pros and cons of each test.
Or, are you wondering whether or not to retake one of the tests? This guide will help you decide if it's a good idea.
Also see our complete study plans for the SAT and ACT for more tips on how to be prepared!
Want to improve your SAT score by 160 points or your ACT score by 4 points? We've written a guide for each test about the top 5 strategies you must be using to have a shot at improving your score. Download it for free now:
Have friends who also need help with test prep?
Share this article!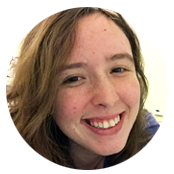 About the Author
Samantha is a blog content writer for PrepScholar. Her goal is to help students adopt a less stressful view of standardized testing and other academic challenges through her articles. Samantha is also passionate about art and graduated with honors from Dartmouth College as a Studio Art major in 2014. In high school, she earned a 2400 on the SAT, 5's on all seven of her AP tests, and was named a National Merit Scholar.
Get Free Guides
to Boost Your SAT/ACT