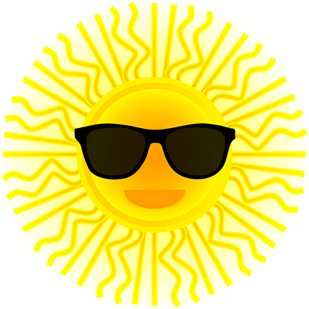 Your senior year is coming up, and you're ready to blow those standardized tests out of the water once and for all. It's time to figure out the best study plan for you that still leaves time for summer jobs, shameful levels of ice cream consumption, and acquiring incomprehensible tan lines.
Follow these five steps to make the most of your summer studying before your SAT or ACT test date!
Step 1: Determine Your Goal
The first step in creating a study plan is knowing how much you need to improve. You can calculate your target scores for both the SAT and ACT based on your college admission goals.
Google your college of choice and "SAT scores" or "ACT scores" to find the score range of the middle 50 percent of admitted applicants — in other words, a 25th percentile score and a 75th percentile score. Aim for the 75th percentile score (a better score than 75 percent of admitted applicants) to give yourself the best chance of being admitted.
Then, take a practice test to see where you stand score-wise, or, if you've already taken the SAT or ACT at least once (hopefully you have!), you can use that score to judge how much you need to improve. Here are some links to free practice tests for the SAT and ACT if you feel you've improved significantly since the last time you took the tests and need to get a new baseline score.
Step 2: Figure Out How Many Hours You Need to Study
Now that you know your baseline and target scores, you can use the difference between them to estimate the number of hours you'll need to study to achieve your goals by your SAT/ACT test date.
Here's an estimated breakdown of point improvement per number of study hours for the SAT:
0-30 SAT Composite Point Improvement: 10 hours
30-70 Point Improvement: 20 hours
70-130 Point Improvement: 40 hours
130-200 Point Improvement: 80 hours
200-330 Point Improvement: 150 hours+
And here's the same info for the ACT:
0-1 ACT Composite Point Improvement: 10 hours
1-2 ACT Point Improvement: 20 hours
2-4 ACT Point Improvement: 40 hours
4-6 ACT Point Improvement: 80 hours
6-9 ACT Point Improvement: 150 hours+
Remember, these are rough estimates, which means they're not necessarily going to apply to everyone. That's why the next step is about adjusting the number of summer-studying hours to meet your specific needs.
Step 3: Factor in Your Study Habits and Learning Style
You now have a rough idea of how many hours you'll need to put in, but you might need to study for more or less time based on how you process information and how focused you are. Here are some factors that might lead you to add or subtract study hours from your plan.
You'll Need to Study for More Time If...
You get distracted easily—If you have trouble focusing, you probably aren't getting as much out of your study time. Make sure you study in a quiet place with your phone turned off. If you find you can't focus on studying for hours at a time, stagger your time throughout each week rather than studying in big chunks.
You struggle with running out of time on the test—The more comfortable you are with the test questions and their structure, the less stressed you'll be about time. You're less likely to psych yourself out if you've studied enough to feel comfortable with the test material.
You take a while to learn from your mistakes—On standardized tests it can be difficult to accumulate knowledge about your mistakes and apply it to future scenarios. If you have particular difficulty identifying and understanding your mistakes, you may need more study time.
You've already studied a lot without much score improvement—In this case, it might be time to change study tactics and commit to more hours. Reevaluate how you've been studying. If you're just taking a bunch of practice tests and not really investigating your incorrect answers, you probably won't see much of an improvement in your scores.
You'll Need to Study for Less Time If...
You are a super focused studier—If you really get in the zone when you study, you might not need to set aside as much time.
You don't have difficulty finishing the sections with time to spare—Since you're comfortable enough with the questions to get through them all, you've already conquered one of the most troublesome aspects of the test.
You learn from your mistakes right away—If all it takes for you to learn the right way to answer a question is to answer it wrong once, you probably don't need as much study time as the average person.
You are new to the test—This one's unlikely if you're coming up on your senior year, but even if you just haven't studied a lot up to this point, it will be easier for you to make improvements quickly.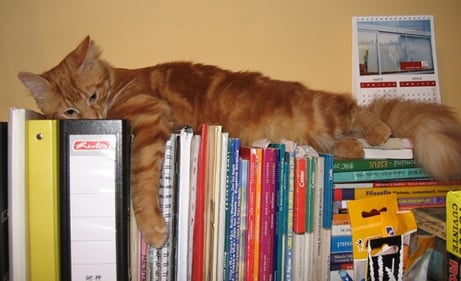 Remember that literal osmosis is not a viable studying technique.

Step 4: Spread Out Your Estimated Hours Based on Summer Plans and Summer and Fall Test Dates
Now for the actual plan — you know approximately how many hours you need to study, but how will you fit them into your schedule?
If you're planning to take the SAT or ACT on the first test dates in the fall, you have until October 1, 2022 for the SAT and September 10, 2022 for the ACT.
If you want to take a test at the end of the summer, the SAT is now also offered at the end of August (August 27, 2022), while the ACT is offered on July 16, 2022 (except in New York). Note that the tests are held at roughly the same time every year, so these dates should still be good benchmarks if you're reading this later.
From the start of the summer you're looking at about three months of study time, with a little extra time once the school year starts up again. It's a good idea to spread out your hours out as much as possible week by week so you don't get overwhelmed.
Here are a some examples of plans for different point improvements:
I Want to Improve by 30-70 Points on the SAT or 1-2 Points on the ACT
You have an estimated study time of 20 hours, which is easily manageable over the course of three months. Choose one to two hours a week that you will set aside for studying. By the end of the summer, you will accumulate at least 20 hours of study time.
If you think you need to study for more than 20 hours, two hours a week for the summer will give you about 30 hours plus whatever study time you can fit in during the fall before your last shot at the test.
I Want to Improve by 130-200 Points on the SAT or 4-6 Points on the ACT
For this level of improvement, the estimated study time is 80 hours, so you'll have to be slightly more disciplined.
Try setting aside an afternoon once a week that you will devote to studying. Five hours a week for the whole summer will get you close to 80 hours. After that, if you feel you need more preparation, you can do a little more studying during the fall before the test.
I Want to Improve by 200-330 Points on the SAT or 6-9 Points on the ACT
You're going to have to put in quite a bit of effort to see the improvements you're looking for no matter how good your studying habits are. Studying for 150 hours or more in the summer is a tall order, but it's not impossible.
In this case, you should schedule 10 hours a week for studying. It might sound like a lot, but think about it: it's the time equivalent of fewer than two days of school and you have the option of being outside or sitting in a comfy chair in a café as you do it.
Whatever Your Goals, It's Not Too Late to Get Your Scores up to Speed!
If you think you'll need more study time, you can also take the tests later in the fall. The SAT offers both November and December test dates. The ACT offers October and December test dates. If you're considering these dates, check with the admissions offices of the colleges where you plan on applying to see how late they accept scores.
I recommend signing up for the first available fall test dates to see where you stand after all your summer studying. If you don't do as well as you hoped, you can immediately sign up for the next date.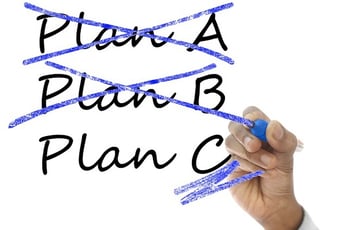 I get it now! Thanks, disembodied hand!
Step 5: Execute Your Study Plan, but Keep It Flexible
Okay, now it's time to put your plan in motion! You've blocked out your study time, and you're committed to following through. However, it's important to remember to roll with the punches if conflicts arise (and they will!).
Maybe you end up going on a family vacation, camping with your friends, or taking on a part-time job. Make sure you don't let studying fall by the wayside just because you skip a day or a week. Be open to moving around your study schedule so that you can maintain your goals while also taking advantage of the summer in other ways.
Also remember: if you think you should be studying more or don't feel like you are getting anywhere with your current methods, it's okay to change your plan. It can be critical to maintain flexibility in terms of study strategies if you want to see real improvement. Try to be honest with yourself about what you're getting out of your time and whether you need to reevaluate your study habits and techniques.
As long as you can maintain the right balance of flexibility and commitment, you'll have a fun and productive summer!
What's Next?
Still trying to decide when to take the SAT or ACT? Learn which senior year SAT/ACT test dates are best for you. Also take a look at upcoming test dates for SAT subject tests if you still need to take those!
If you've already taken the SAT, find out how many times you should take it in total before you apply to college.
Finally, if you're aiming for a really high score, or just want to know how you can make the biggest improvements, check out our guides to getting a perfect score on the SAT or ACT.
Want to improve your SAT score by 160 points or your ACT score by 4 points? We've written a guide for each test about the top 5 strategies you must be using to have a shot at improving your score. Download it for free now:
Have friends who also need help with test prep?
Share this article!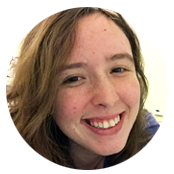 About the Author
Samantha is a blog content writer for PrepScholar. Her goal is to help students adopt a less stressful view of standardized testing and other academic challenges through her articles. Samantha is also passionate about art and graduated with honors from Dartmouth College as a Studio Art major in 2014. In high school, she earned a 2400 on the SAT, 5's on all seven of her AP tests, and was named a National Merit Scholar.
Get Free Guides
to Boost Your SAT/ACT