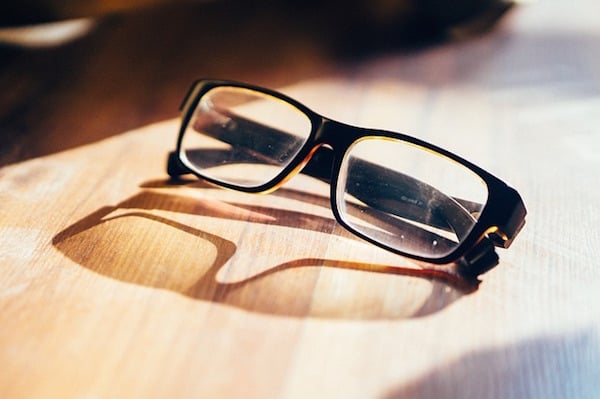 Beyond helping someone get an initial hire, recommendation letters can also go a long way toward assisting someone with an internal promotion. If the promotion involves moving into a position of leadership, then a great rec letter from a supervisor or colleague can be useful in showing that the candidate's ready to move up.
In this sample reference, a supervisor recommends that a Customer Experience Advisor at a glasses company move into the position of Team Lead. Read on to see how the supervisor frames her letter.
Sample Letter #5: Written by a Supervisor for an Internal Promotion
Zachary Parker
Director of Customer Relations
Lark Lenses
102 Charles St.
Boston, MA 02114
Dear Zachary Parker,
It's my pleasure to provide this recommendation for Alex as she pursues the Customer Experience Team Lead position with Lark Lenses. As her supervisor on the customer service team for the past three years, I've worked closely with Alex on a day-to-day basis. I'm confident that Alex is ready to transition into a leadership position. Please allow me to give three examples of Alex's qualifications for this promotion.
First, Alex embodies our "customer-centric" philosophy and delivers an extraordinary shopping and ownership experience to our clients. She has impressed me with her warmth, wisdom, and kindness online, over the phone, and in person. A few months ago, for example, she spent an hour consoling a woman who was going through a tough time. The customer has since bought several glasses from us and referred friends and family members who have done the same. Alex builds strong relationships with customers and strengthens our business in the long term. Outstanding support is a cornerstone of our business model, and Alex consistently provides that service as a Customer Experience Advisor.
Second, Alex has an in-depth knowledge of our products and operating procedures. After three years on the support team, she's dealt with a variety of issues and understands the day-to-day operations and big picture aims of our business. She can solve problems fast and has introduced several new initiatives for improvement. Recently, she began working on a new framework to facilitate communication between the support team and the product team. Alex is improving the delivery of case notes from support representatives to product designers. She uses her in-depth knowledge to drive innovation.
Third, Alex has shown leadership skills throughout her time with Lark Lenses. Her colleagues recognize her as an expert in all things support, and they often go to her with questions. In the past year, she's helped with the onboarding of several new employees, assisting with training and checking in weekly to discuss their progress. Since new employee onboarding will be a large part of her role as Customer Experience Team Lead, Alex has already proven her capability in this arena. I know that she has her colleagues' support in stepping into the role of team leader.
Alex has proven her expertise in customer relations time and time again, and she is ready to move into a position of team leadership. She is capable, confident, and committed to our mission of extraordinary support. I look forward to seeing her in the position of Customer Experience Team Lead with Lark Lenses. Thank you very much. Please feel free to get in touch with any questions.
Sincerely,
Lucie Warby
Customer Experience Manager
Lark Lenses
lwarby@larklenses.com
617-729-5555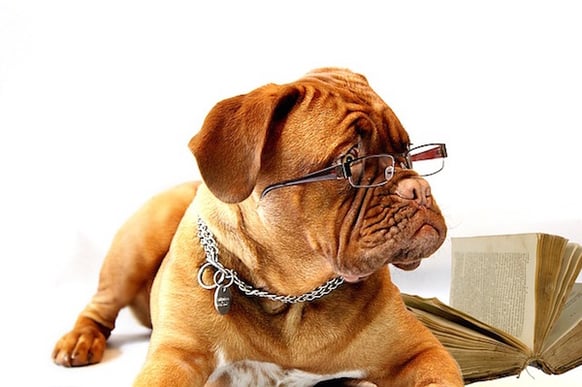 Based on this letter, Alex sounds like the kind of warm, understanding person who wouldn't judge you if you were shopping for eyeglasses for your dog.


Recommendation Letter 5: The Breakdown
While you may write a letter for someone seeking external employment, you might also get tasked with producing a letter in support of an employee seeking an internal promotion. In this case, you should focus on why the candidate is the right person to move up in the company. How has she proven her capabilities in terms of both her professional skills and connections with her coworkers?
In this letter, Lucie Warby expresses her support for Alex's promotion from Customer Experience Adviser to Customer Experience Team Lead. She focuses on three main strengths: Alex's customer service, her knowledge and innovative ideas, and her leadership skills among her colleagues. Lucie discusses Alex's success as a support representative and the reasons she's ready to move into a position of leadership.
To give a few specifics, Lucie mentions Alex's supportive conversation with a distraught customer. She also talks about her project to deliver case notes from the support team to the design team.
Finally, Lucie mentions how Alex has helped train new employees, a responsibility that would be a large part of her job as team lead. From Lucie's portrayal, it's clear that Alex has already started to move beyond the parameters of her current job and take on a leadership role.
As a supervisor within the same company, Lucie's high opinion of Alex's work would hold a lot of weight. She knows the company and can speak realistically to Alex's fit with the new position. By stating that Alex already has the support of her team, Lucie further proves that Alex could be the right choice for Customer Experience Team Lead. This letter uses strong, positive language and specific examples to support Alex as she applies for an internal promotion with Lark Lenses.
What's Next?
Ready for another sample? Check out this letter written by a supervisor for a student intern!
Are you looking for even more samples of recommendation letters for jobs? Head over to our main article for eight more samples and tips on how to write great reference letters.
Have friends who also need help with test prep?
Share this article!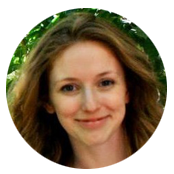 About the Author
Rebecca graduated with her Master's in Adolescent Counseling from the Harvard Graduate School of Education. She has years of teaching and college counseling experience and is passionate about helping students achieve their goals and improve their well-being. She graduated magna cum laude from Tufts University and scored in the 99th percentile on the SAT.
Get Free Guides
to Boost Your SAT/ACT