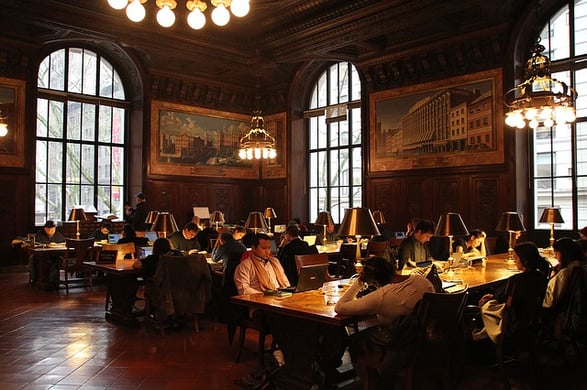 Do you love learning, organizing knowledge, and helping other people get access to the information they need? Then a career as a librarian might be for you!
While we traditionally think of librarians as working in libraries full of books, there are a number of different career options for librarians.
In this article, we'll outline what career paths are open to librarians and how to become a librarian.
What Does a Librarian Do?
Librarians are gate-keepers of knowledge: they organize and manage books, audiobooks, CDs, DVDs, digital libraries, and online databases. Librarians also manage large collections of materials like historical documents. Finally, librarians are master researchers: they help people who come to the library or archive find what they're looking for.
The specific information you'll manage as a librarian depends on the type of librarian you are. Here are some of the different types of librarians.
Children's Librarians
Children's librarians work, as you might have suspected, with children. They help foster a love for education in children. Children's librarians decide what materials to put in the children's section of the library.
Reference Librarians
Reference librarians help people find the resources they need to complete their research. A reference librarian at a university, for instance, will assist students in locating the texts they need.
Medical Librarians
Medical librarians work for hospitals or pharmaceutical companies to gather information about specific illnesses or courses of treatment. A medical librarian might curate a collection of texts on how to treat a disease, for example.
Law Librarians
A law librarian assists the attorneys at a law firm in finding the information they need for their cases. Law librarians may conduct online research or collect texts or pieces of information that the lawyers need.
Outreach Librarians
Outreach librarians typically work in communities that don't have access to libraries or library programs. Outreach librarians create programs that can help these underserved populations.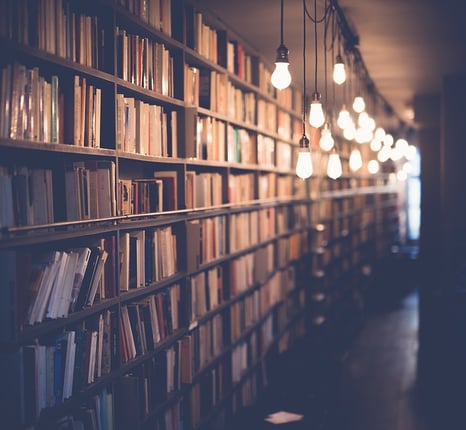 How to Become a Librarian: What You Need to Do
There are many different librarian careers available to you. Depending on which you're interested in, you'll need to take different steps to prepare.
Basically, in order to become a librarian, you need to do three things:
#1: Decide on the Librarian Job You'd Like
Each librarian job is very different and requires different education and experience. It's helpful to know what kind of job you want so you know the educational path to take. If you want to work as a medical librarian, you'll need to get different experience than if you want to be an elementary school librarian.
#2: Enroll in the Required Education Program
Once you know which type of librarian job you'd like, you should look for an education program that fulfills those requirements. If you want to work in a specific professional field, seek out a program that can help you get an internship. If you want to work in a school, find a program that helps you achieve the necessary licensing.
#3: Obtain the Necessary Licensure
Each state has different requirements for librarians, particularly for those that are working in schools. If you want to get a full-time job as a librarian, you'll need to pass the necessary tests and take the required courses.
The type of education you'll need depends on what you want to do and where you want to work. If you want to be a school librarian, for instance, you'll need to obtain the proper licensing and degree required by the state you work in, just like a teacher. If you want to be a law librarian, you'll need different training.
While there isn't one single national standard for the training you need to become a librarian, most librarian careers require that you obtain a Master of Library Science degree. If you want to work in a specific subject area, like law or medicine, you may require additional subject area experience or training.
Should You Get a Master's in Library Science?
If you want to have a career as a librarian, you'll almost certainly need to get your Master's in library science. If you want to work in schools, most states require that you have both your master's degree and pass specific licensing exams. Likewise, if you want to work out in a law office or hospital or government office, having your Master's will make you competitive with other applicants so you have a better chance of getting the job.
If you want to work in a library but can't or don't want to obtain a master's degree, there are entry-level librarian careers available. Certain positions, like library technician or library assistant, typically only require an associate's degree.
What Types of Classes Should I Take to Become a Librarian?
Your library science master's degree program will dictate the types of classes you take to become a librarian. Similarly, depending on the type of librarian you want to become, you'll take different courses. If you want to work as a digital librarian, for instance, you'll take classes on how to organize and catalog online information. If you want to work with students, you'll take more classes on child development.
Should I Get an Internship to Become a Librarian?
An internship is a great way to determine whether a particular career path is right for you and to gain experience that you can later use to get a paying job in the field of your choice. By pursuing a library internship, you can learn if you like working in libraries. Similarly, if you know you want to be a librarian, but aren't sure exactly what type of library work you want to do, getting an internship in different types of libraries (e.g., a law library, a university library, etc.) can help you see what field works best for you.

Librarian Salaries
How much you earn as a librarian will depend on where you work and the type of librarian you are. That being said, here are the national averages for different types of librarians:
College and University Librarian Salary: $59,700
Elementary and Secondary School Librarian Salary: $57,820
Local Government Librarian Salary: $50,990
How to Become a Librarian: Final Thoughts
There are a number of different career opportunities for librarians. You can work in schools or in a professional setting, like a law office or hospital. To become a librarian, you need to decide which path you'd like to take, then obtain the necessary education, work experience, and licensing to get a job.
What's Next?
Looking for other unique ways of combining your interests in college? Consider a dual degree or double major, two other degree programs that let you explore multiple subjects.

Curious how long it'll take to complete your undergraduate library program? If you're doing a bachelor's degree, this article about how many years it takes to complete a bachelor's program can help!
Struggling to figure out what you want to study in college? Have no fear—our guide will help you choose the best major for you, one step at a time.
Have friends who also need help with test prep?
Share this article!
About the Author
Hayley Milliman is a former teacher turned writer who blogs about education, history, and technology. When she was a teacher, Hayley's students regularly scored in the 99th percentile thanks to her passion for making topics digestible and accessible. In addition to her work for PrepScholar, Hayley is the author of Museum Hack's Guide to History's Fiercest Females.
Get Free Guides
to Boost Your SAT/ACT