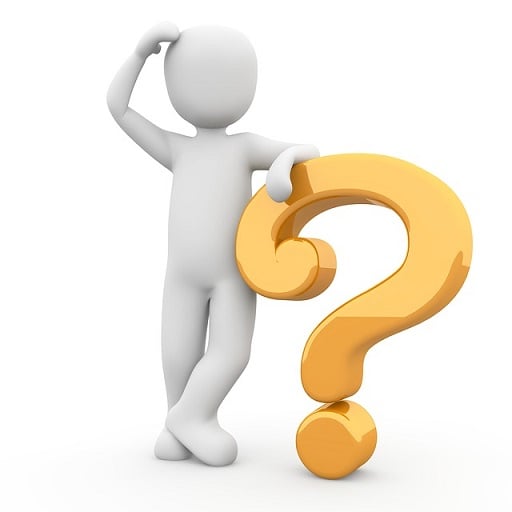 Have you heard of the National Student Leadership Conference (NSLC)? Maybe you've heard that participating in NSLC is a great way to impress colleges, and you're wondering if that's true. Spoiler: If you're considering NSLC because you think it's prestigious, you're in for a rude awakening. Keep reading to learn why.
This guide will go over exactly what NSLC is, what its potential benefits and drawbacks are, and how you can decide if you should participate in one of its programs.
What Is NSLC?
The National Student Leadership Conference is a program that hosts career-focused leadership conferences for select high school students (as well as some programs for middle school students) over the summer. The NSLC markets itself as a highly selective program that only accepts students with exceptional leadership and academic skills.
During the program, students live in college dorms and attend NSLC-hosted lectures and activities on campus. Program activities can include classes and lectures, guest speakers, leadership workshops, and off-campus field trips.
NSLC markets their programs as a way to help participants gain leadership skills and learn about future careers while experiencing life on a college campus. The programs last between 6 and 18 days in length, depending on the subject they focus on.
NSLC offers 31 programs in the following six main categories:
Art and Design
Business
Computer Science
Government and Law
Leadership and Community
STEM
NSLC currently offers programs on the campuses of 12 universities (although not all program fields are offered on each campus):
American University (Washington DC)
Columbia University (New York, NY)
Duke University (Raleigh-Durham, NC)
Georgetown University (Washington DC)
Johns Hopkins University (Baltimore, MD)
Northwestern University (Evanston, IL)
University of California-Berkeley (San Francisco, CA)
UCLA (Los Angeles, CA)
University of Miami (Miami, FL)
University of Pennsylvania School of Veterinary Medicine (Philadelphia, PA)
Virginia Tech (Blacksburg, VA)
Yale University (New Haven, CT)
How Do You Apply to NSLC?
You may have thought (because their mailings are designed to make you think this) that you need to be nominated in order to attend an NSLC program. However, that's absolutely not true; any high school student can nominate him/herself and will likely be accepted to NSLC.
On their website, NSLC states they are looking for students with "academic merit, extracurricular accomplishment, and leadership potential." Those are very broad guidelines, and they don't offer any more detail. What this likely means is, as long as you have pretty good grades (say a "B" average or higher) and/or some decent extracurriculars, you have an excellent chance of being accepted. In fact, when you apply, you need to send a deposit to reserve your place, so it's a pretty good giveaway they accept most or all applicants. (They do state that you'll be refunded if you aren't accepted.)
The application itself is very brief and will only take you about ten minutes to complete. When you apply, you'll select the program and date you want to attend, and you'll need to either pay in full or put down a deposit of several hundred dollars (the exact deposit amount depends on when you apply.)
How Competitive Is NSLC?
The National Student Leadership Conference markets itself as a program exclusively for top students and future leaders. In their marketing materials, NSLC emphasizes the fact that students must be nominated as a way to show its "competitiveness." However, these nominations are sent to thousands of students each year, most of whom NSLC knows very little about. Additionally, being nominated is not required to attend NSLC. Any high school student can still apply without first being nominated.
The application process for students without an invitation used to be much more rigorous, and students needed a B average and a letter of recommendation to apply. But you can see now that the application is just a few basic questions that hardly make it seem like a competitive program.
NSLC is run by a for-profit company, so the more students who enroll in their programs, the more money they make. That means they don't want to be too selective because they want a lot of admitted applicants to increase their chances of getting as many program attendees as they can.
NSLC programs can have benefits, which I discuss in more detail in the following sections, but it's important for students and their parents to know that neither being nominated for NSLC nor attending one of its programs shows any exceptional academic or leadership skills on the part of the student.
What Are the Benefits of Participating in NSLC?
So does that mean the NSLC is all bad? Not at all. Below are the main benefits you can get from attending an NSLC program.
Benefit #1: Learn About Specific Careers
One major benefit of NSLC is that you can choose a program in the field you want to work in, such as medicine, law, or business. The programs are designed to provide hands-on experience in that field. For example, participants in the engineering program might work on wind turbines and water purification systems and learn about new technology being used in engineering.
These experiences can help you gain skills you can use later on for college and future jobs. They can also give you a taste of what a future career might be like so that you have a better idea of what you want to study in college.
You may find that you actually don't like a certain career at all, and it's better to learn this now than when you're already in college and have spent a lot of time and money on a major you no longer want to pursue.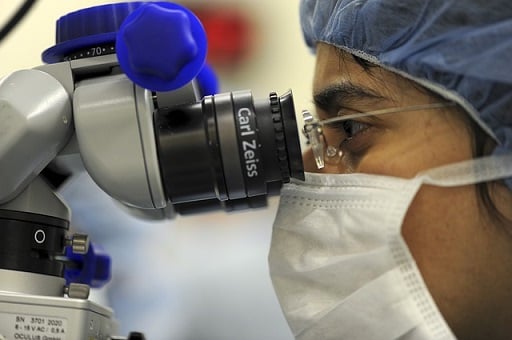 Benefit #2: Gain Leadership Skills
Every NSLC program includes workshops and lectures designed to help develop the leadership potential of participants. By learning how to be effective leaders and using those skills throughout the conference, students can return from the program more confident in their leadership abilities and more willing to take charge in future situations. Colleges and employers both like seeing leadership experience in applicants.
Benefit #3: Form New Relationships
Each NSLC program includes lectures by industry professionals. These guest lecturers, who are often leaders in their field, speak with students and answer their questions. The lectures that NSLC provides give students a chance to hear more about what a particular career is like and have their questions answered by someone who has a great deal of experience in that field.
Students also often form personal relationships at NSLC programs. After spending several days with other high-achieving students, many participants return home with new friends who are often interested in the same careers that they are. After the program ends, these friends can provide advice when you are looking at different colleges, majors, and jobs.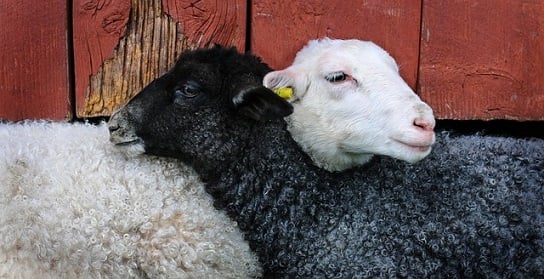 Like these sheep, you may make a new friend at an NSLC program.
Benefit #4: Experience College Life
Participating in an NSLC program can also introduce you to college and collegiate life. NSLC conferences take place on college campuses, and students are housed in college dorms. Living on campus can be very helpful for students who may not know much about college and want to get a taste of it while still in high school.
There is also the option of receiving up to three college credits for your work at NSLC. However, students interested in earning college credit should be aware that this comes with a significant extra fee (about $800 per credit hour), and not all colleges will accept credits earned at an NSLC program. This is discussed in more detail in the next section.
What Are the Drawbacks of Participating in NSLC?
While NSLC can have benefits, there are also drawbacks to participating in one of its programs. I discuss some of the most important drawbacks to these programs below.
Drawback #1: Programs Are Often Short
Most NSLC programs last about a week, with the longest lasting 18 days. While this may be enough time to introduce you to a subject and give you some hands-on experience, it would be very difficult to gain much in-depth knowledge in such a short time.
Students looking for thorough and detailed knowledge of a particular job or career field will likely not be able to gain the amount of information they are looking for from an NSLC program. The short program length can also make it difficult to cultivate strong relationships with both program mentors and other participants.
Drawback #2: Program Cost
Even though they are short, NSLC programs often have a high price tag. Programs range in cost from $2,895 to $6,995, which includes meals, housing, transportation, and materials. However, if a student wants to earn college credit, this requires an additional fee ($875 per credit hour).
Spending several thousand dollars on a short program can be difficult for many high school students and their families. NSLC does offer some scholarships and offers tips for fundraising to help offset costs; however, students should expect to pay the entire cost.
It's possible to have the same or similar experiences to those of an NSLC program for a fraction of the cost. This option is discussed in more detail in the following section.
Drawback #3: Not as Exclusive as Marketed
To many people, the most egregious aspect of NSLC is that it markets itself as a highly competitive program that only invites and accepts top-notch students. However, like many similar organizations that claim to promote student leadership, NSLC send invitations to many, many students each year in an attempt to maximize the number of students who enroll in their programs.
While NSLC emphasizes the fact that students are "invited" to attend as an indicator of its prestige, any student can apply to the program without receiving an invitation, and, to be honest, most of them, if not all, will be accepted. There's nothing exclusive about this program.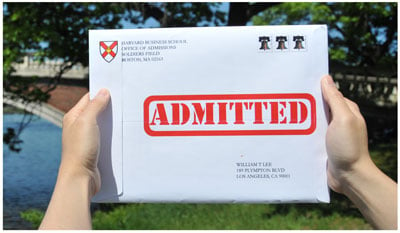 Want to build the best possible college application?
We can help. PrepScholar Admissions is the world's best admissions consulting service. We combine world-class admissions counselors with our data-driven, proprietary admissions strategies. We've overseen thousands of students get into their top choice schools, from state colleges to the Ivy League.
We know what kinds of students colleges want to admit. We want to get you admitted to your dream schools.
Learn more about PrepScholar Admissions to maximize your chance of getting in.
Should You Participate in NSLC?
So, how useful is NSLC? It depends on why you're interested in participating. Some people find NSLC programs fun and educational while others see them as overpriced resume padding.
There are good reasons for attending an NSLC program and reasons that are not as strong. Think carefully about why you are interested in attending, and read on to help make your decision.
Good Reasons to Attend NSLC
You want to learn more about a specific career field.
You want to meet students with similar interests.
You want to experience collegiate life.
An NSLC program can be a good way to get an introduction to a specific career and gain more hands-on experience than you would likely get in a classroom. Attending one of these conferences also gives you a chance to meet other students with strong academics and who are interested in the same career field. Sometimes these connections can become lasting friendships. Also, if you are curious or a bit nervous about college and want to know what it's like to live in a dorm and find classes on campus, you can experience that at an NSLC program.
If you can afford the cost of an NSLC program and one or more of the above reasons interest you, then you may want to look more seriously into applying.
However, be aware that NSLC programs are not the only way to achieve any of these goals. If you are unable to attend an NSLC program, there are multiple other ways to have similar experiences. Students who want to learn more about a specific career can do an internship or job shadow, and those who want to meet students with similar interests can join a club, either in school or outside of school. Students who want to experience college can visit a school they are interested in; many colleges offer overnight stays in the dorms to students who are interested in attending that school. Some colleges also offer dual enrollment, which lets high school students take college classes while still in high school.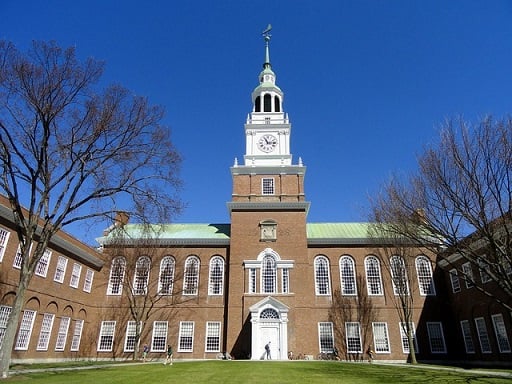 An NSLC program can give you an introduction to college.
Weak Reasons for Attending an NSLC Program
While there are certainly good reasons for participating in an NSLC program, there are also reasons that you should not use to justify attending. Several of these reasons are given below, and, for each reason, an alternative solution is given that you may want to consider instead of an NSLC program.
Weak Reason #1: You Think It Will Impress Colleges
The truth is that having an NSLC program on your resume or college application is not any more prestigious or impressive than other extracurricular activities, such as being on the school soccer team or being a member of the baking club. Colleges don't need to see that you participated in an NSLC program in order to determine that you're smart or a good leader; they can see those things simply by looking at your grades, extracurricular activities, and letters of recommendation.
Alternative Idea: Gain expertise and leadership experience through your extracurriculars. If you are looking to strengthen your college applications by having strong extracurriculars, choose activities that relate to your interests and allow you to obtain leadership positions. Sticking with an extracurricular, no matter what it is, and acquiring more responsibility is more impressive than a short-term NSLC program because it gives schools a better idea of your interests and abilities. If you need help deciding which activities to do, we have a list of hundreds of extracurriculars for you to browse!
Weak Reason #2: You Want In-Depth Knowledge of a Certain Career
While NSLC programs can teach you about a career and give you the chance to do related hands-on activities and hear from people in that profession, the programs are simply too short to provide a thorough knowledge of a particular career.
Alternative Idea: If you are looking for a way get in-depth knowledge on a career, consider doing an internship. Internships generally last from several weeks to several months and will give you much more time to learn the details and responsibilities of a particular job. Check out our in-depth guide to internships for high school students.
Weak Reason #3: You Want to Network With Professionals
The NSLC has a history of having prestigious guest speakers give lectures to program participants. While these guest lecturers are often leaders in their field and are very knowledgeable, you shouldn't sign up for the NSLC thinking it will give you the opportunity to network with them and potentially get an internship or job.
Most of the guest lecturers simply give their presentation and answer questions afterward, with no opportunity for students to speak with them individually.
Alternative Idea: Do an internship or a job shadow. If you are interested in getting to know professionals in a certain career field personally, both of these options give you more opportunities to talk one-on-one. By working directly with professionals or observing them, you will be more memorable than if you were simply sitting in the audience, and this will make it more likely for them to remember you and possibly recommend you for future jobs.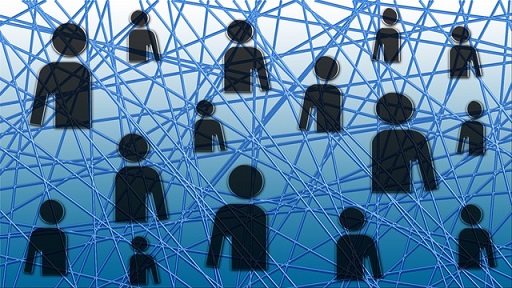 NSLC programs may not get you all the networking opportunities you were hoping for.
Weak Reason #4: You Want to Earn College Credit
While it is possible to earn college credit during an NSLC program, this should not be the main reason for you to enroll in it. Through NSLC, students can earn up to three college credits, which is the equivalent of one regular college class. Three college credits will cost $2,625, and this is on top of the standard program fee.
Having one college class out of the way will not help you graduate college any sooner or give you much of a head start. Additionally, many colleges do not accept these credits because they didn't take place in a classroom environment and were earned over a short period of time.
This means that there is a good chance that the college credit earned in an NSLC program won't be accepted by the college you choose to go to, and, even if it is, those credits will be expensive to get and will only count for one class, usually a general elective.
Alternative Idea: Take classes at your local community college or university or concentrate on AP or IB classes. If you are interested in earning college credits, you can often earn more and for much less money by passing AP or IB exams (which many colleges accept as college credit) or by taking classes at a community college. Some high schools will also pay for you to take classes at a nearby college or university, which could save you thousands of dollars.
Summary: Is NSLC Worth Your Time and Money?
The National Student Leadership Conference is a program that it can offer beneficial and interesting opportunities for high school students, but not in a way that is better or more prestigious than other extracurriculars.
While the NSLC can help participants learn more about certain career fields, meet new people, and experience college life, there are many other ways for students to have each of these experiences, such as by joining a club or completing a job shadow.
The high price tag of NSLC programs deters many people, and the fact that most of these programs last only a few days makes it difficult for participants to get in-depth knowledge or develop close relationships.
Despite its claims of being a prestigious and competitive program, the NSLC mails thousands of invitations to students each year, and colleges do not find participating in the program any more impressive than a normal summer camp or extracurricular like a sport or school club.
If you can afford it and think that an NSLC program would be a good experience, then consider attending one; many past participants have had good experiences. However, if you cannot or would rather not participate, don't worry about missing out on some prestigious opportunity that will help you get into college. Remember, there are many ways to get the same benefits that NSLC offers that are likely closer to home and less expensive.
What's Next?
Want to know what a great extracurricular looks like? Check out these 4 amazing examples of extracurriculars for college applications.
Considering a job shadow? Check out our guide on everything you need to know about how to find and do a great job shadow!
Aiming for an Ivy League School? Then read our famous guide on the secrets to getting into Harvard and the Ivy League, written by a Harvard grad.
Want to improve your SAT score by 160 points or your ACT score by 4 points? We've written a guide for each test about the top 5 strategies you must be using to have a shot at improving your score. Download it for free now:
Have friends who also need help with test prep?
Share this article!
About the Author
Christine graduated from Michigan State University with degrees in Environmental Biology and Geography and received her Master's from Duke University. In high school she scored in the 99th percentile on the SAT and was named a National Merit Finalist. She has taught English and biology in several countries.
Get Free Guides
to Boost Your SAT/ACT