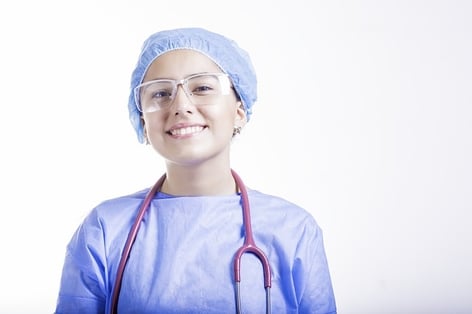 If you hope to become a nurse, you'll need to take the NCLEX exam. But what is the NCLEX exam? What does NCLEX stand for? Why will some people finish the test much faster or slower than you? And what's this you've heard about only needing a score of zero to pass the test? This guide answers all these questions and more in our complete overview of the NCLEX exam.
What Is the NCLEX Exam? Who Takes the Test?
What is the NCLEX? NCLEX stands for the National Council Licensure Examination. It's a standardized test used to determine if the test-taker is qualified to become a licensed nurse. The NCLEX is used by every state Board of Nursing in the US.
There are two versions of the NCLEX exam, depending on the type of nurse you hope to become:
NCLEX-PN: For practical nurses (LPNs) or vocational nurses (LVNs)
NCLEX-RN: For registered nurses (RNs)
Both exams test the following topics:
Safe and Effective Care Environment

Management of Care
Safety and Infection Control

Health Promotion and Maintenance
Psychosocial Integrity
Physiological Integrity

Basic Care and Comfort
Pharmacological and Parenteral Therapies
Reduction of Risk Potential
Physiological Adaptation
What Is the Format of the NCLEX Exam?
The NCLEX is a computer-adaptive test. This means your answers to earlier questions in the exam will determine the difficulty of subsequent questions. For example, if you miss one question, the next one will be slightly easier. If you answer that question correctly, the next question will be a little more challenging, and so on.
Adaptive testing is done to get more accurate results and better pinpoint just how well you know the topics being tested. Adaptive testing also affects the length of the exam. The number of questions you'll answer on the NCLEX test depends on how quickly the computer can determine your level of competence (after you've completed the minimum number of questions).
Both NCLEX exams have a "passing standard" that candidates must meet. This means the exam will continue as long as it needs to (up to the maximum number of questions) until it can determine your competence.
| | | | |
| --- | --- | --- | --- |
| | Minimum # of Questions Possible | Maximum # of Questions Possible | Time Limit |
| NCLEX-PN | 85 | 205 | 5 hrs |
| NCLEX-RN | 75 | 265 | 6 hrs |
As you can see, the number of questions you'll answer on the NCLEX can vary from less than 100 to over 200. There is a time limit of 5 hours for the NCLEX-PN and 6 hours for the NCLEX-RN, however; most people finish the exams in around two hours. You won't be able to return to a question after you've answered it, so the official 2019 Candidate Bulletin recommends spending about one to two minutes on each test question to make sure you have enough time to answer it and finish your entire exam in the allotted time.
Most NCLEX questions are multiple choice, but there will also be some fill-in-the-blank, multiple-response, and drag-and-drop questions. The number of questions you answer on the NCLEX won't give you an estimate of how well you scored. You could get a passing score with a very short test or very long test, and you could get a failing score with any number of questions as well, so don't try to use the length of your test to determine how well you did. (We'll discuss passing the NCLEX more below.)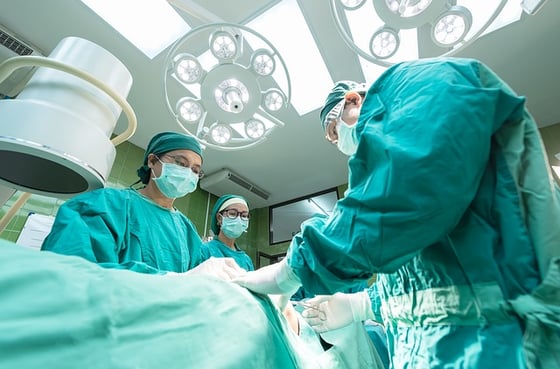 How Do You Register for the NCLEX Test?
Now that you know all about the NCLEX and are ready to take the test, what are your next steps? The registration process is the same whether you take the NCLEX-RN or the NCLEX-PN. The only difference is the exam type you select when completing your registration online.
About six to eight weeks before you graduate from nursing school, you'll receive both an application for licensure and an application to take the NCLEX exam. You're required to complete these two applications and return them to your nursing school before the stated deadline. After you've done so, you'll receive your Authorization to Test (ATT). You can't register for the NCLEX until you receive your ATT.
Once you have your ATT, you can register for the NCLEX-RN by going to the NCLEX candidate website and creating an account. After that, you can choose a test date and location and sign up for the test. The NCLEX is offered year round, but it's recommended that you sign up early for the NCLEX so that you can get your preferred test center and date. You can find the nearest test center here. Most students take the NCLEX within 45 days of graduation, although this isn't a requirement.
After you register for the test and pay the fees, you'll receive a Confirmation of Appointment email from Pearson VUE. Make sure all the details are correct, and you'll be set to take the test. It costs $200 to take the NCLEX, regardless of which version you'll be taking, and your nursing regulatory body may charge additional fees for your licensure and registration.
What Score Do You Need to Pass the NCLEX?
Unlike other standardized tests you may have taken, such as the SAT or ACT, the NCLEX is a pass/fail test. If you pass, no matter how high above the passing threshold you are, you will be eligible to practice as a nurse. If you fail, even just by a question, you will need to retake the test if you wish to become a practicing nurse. What score do you need to pass the NCLEX? As of December 2018, the passing standard for the NCLEX is 0.0 logits.
Wait, what? You can get a zero and pass the test? No, and the reason for the confusion is because of the unusual way the NCLEX is scored.
As mentioned above, the NCLEX is an adaptive test, which means it uses your previous answers to determine the difficulty of subsequent test questions. Throughout the test, the program that controls the adaptive testing is constantly altering the difficulty of the questions you receive so that, in theory, you receive questions that you have a 50% chance of answering correctly. If you answer a question correctly, it'll give you a harder question, if you answer a question incorrectly, it'll give you an easier question, and so on until it is able to get the most accurate idea of at what difficulty level you're answering 50% of questions correctly. This is why some people will have longer or shorter NCLEX exams, because the program needs more or fewer questions to accurately determine their logit score.
According to the NCSBN Board, a logit is "a unit of measurement to report relative differences between candidate ability estimates and item difficulties." Essentially, a logit is a made-up value, which is why the actual score you need to pass the NCLEX (0.0 logits) is somewhat meaningless. It also can make it frustrating for potential test takers because there's no answer like "get a 75% and you'll pass the NCLEX." The best estimate is that you need to be getting medium-difficulty questions correct at least half the time in order to have a good shot at passing the NCLEX.
Knowing what medium vs easy vs hard difficulty questions are can be tough, which is one of the reasons why we recommend taking multiple practice tests before the actual NCLEX. We've collected the best NCLEX practice tests in one place to help you with your studying.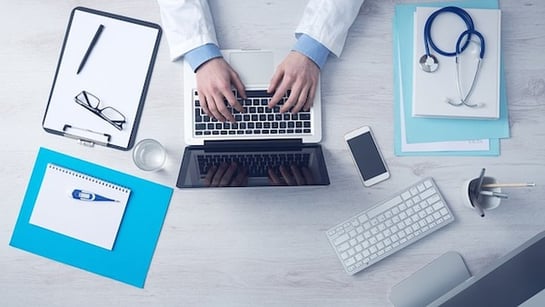 What's Next?
Now that you know what the NCLEX is, it's time to get practicing! Check out our guide on the best NCLEX practice tests.
Thinking about exploring a career in healthcare administration? Read our complete guide to getting a healthcare administration degree, with explanations for what levels of qualification you need for different careers.
Need to make a diagnosis for hypertension? Learn everything you need to know to make the right call by reading our guide on hypertension nursing diagnosis.
Have friends who also need help with test prep?
Share this article!
About the Author
Christine graduated from Michigan State University with degrees in Environmental Biology and Geography and received her Master's from Duke University. In high school she scored in the 99th percentile on the SAT and was named a National Merit Finalist. She has taught English and biology in several countries.
Get Free Guides
to Boost Your SAT/ACT