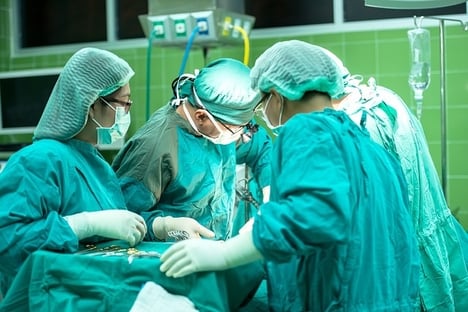 Are you thinking about becoming a nurse practitioner? It can be a great way to make more money and have more responsibility at your job. But what options are there for nurse practitioner schooling? How long does it take to become a nurse practitioner? How do you apply, and what do you do once you begin a nurse practitioner program?
In this guide, we answer those questions and give you all the information you need to know about nurse practitioner school.
What Are Nurse Practitioner Schools?
To become a nurse practitioner, you'll need to get one of two graduate degrees: a Master's of Science in Nursing (MSN) or a Doctor of Nursing Practice (DNP). In this section we analyze both of the degrees and give advice on which program you should pursue.
Master's of Science in Nursing Degree
The MSN is a master's program, and the coursework will often be similar to the coursework required to become an RN, although more specialized and at a higher level.
You'll learn the skills needed for patient care and case management so that you're prepared to handle patients on your own and prescribe medication (if the state you live in allows NPs to write prescriptions).
There are MSN programs for all the main nurse practitioner specializations, such as neonatal, family, psychiatric, and women's health nurse practitioner specializations, among others. The coursework is a mixture of core classes all nurse practitioners take, courses in your field of specialization, and clinical practicum hours.
Doctor of Nursing Practice Degree
The DNP program covers all the information and skills you'll learn in an MSN program, but you'll take additional courses that teach you more about leadership, health care policy, and using evidence-based care in clinical practice, among other areas.
According to the American Association of Colleges of Nursing (AACN), all DNP programs must have courses that prepare students in the following eight core areas:
Scientific underpinnings for practice
Organizational and systems leadership for quality improvement and systems thinking
Clinical scholarship and analytical methods for evidence-based practice
Information systems/technology and patient care technology for the improvement and transformation of health care
Health care policy for advocacy in health care
Interprofessional collaboration for improving patient and population health outcomes
Clinical prevention and population health for improving the nation's health
Advanced nursing practice
DNP students must also complete an original scholarly work, often known as the DNP project, that shows they can apply the knowledge they learned to an actual issue affecting nursing.
The DNP is a doctorate and a terminal degree, and it provides a broader area of skills than an MSN degree. In addition to learning the skills needed to be an effective nurse practitioner, those who graduate from a DNP program also are better prepared for leadership positions because they have more background in health care policy and better understand how hospitals and other healthcare facilities are run.
Which Nurse Practitioner Program Should You Do?
Both programs will qualify you to be a nurse practitioner, so you can really do either. Additionally, there isn't much of a salary difference between nurse practitioners who have their MSN versus those with their DNP (the average annual salary of nurse practitioners across the country is just over $100,000.)
MSN programs are shorter and are typically offered by more schools, including more online programs, which can make balancing school and other commitments easier. However, if you're looking to achieve the top level of nursing education and/or learn more leadership and management skills, a DNP is the better option. Additionally, the AACN recommends that nurses hoping to become nurse practitioners get their DNP instead of their MSN, but they accept both as proper qualification.
The choice depends on which program you think works better for your schedule and career plans. Also, you get your MSN, you can later go back and get your DNP in a two-year program if you later decide that's what you want.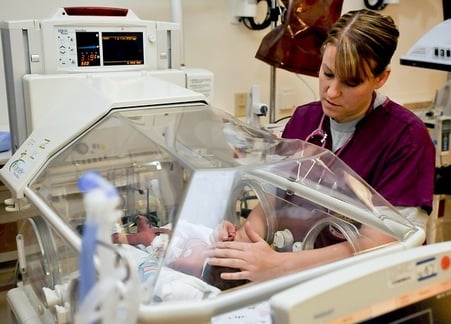 How Long Do Nurse Practitioners Go to School?
How long does it take to become a nurse practitioner? This answer depends both on your background and which NP degree you want to get, though you can become a nurse practitioner in as little as two years.
The length of the two NP programs are as follows:
Master's of Science in Nursing: 2 (sometimes 3) years
Doctor of Nursing Practice: 3-4 years
However, you need to be a registered nurse (RN) to begin nurse practitioner school. If you already have a Bachelor of Science in Nursing (BSN) or an Associate's Degree in Nursing (ADN) and have worked for several years as an RN, then you can go directly into either of the graduate programs.
If, on the other hand, you don't have a background in nursing, nurse practitioner schooling will take significantly longer. A BSN degree can take four years, although if you already have a bachelor's degree in another field, there are often shorter programs that only take about two to three years, while an Associate's Degree in Nursing usually takes two years to complete. This means it could take you up to eight years to become a nurse practitioner, depending on which combination of degrees you get.
There are also a few programs that combine either a BSN or an ADN with a nurse practitioner program (often known as "bridge programs"), which will take less time to complete. These are often about five years, although the exact length of each program will vary based on the school.
How Do You Get Into Nurse Practitioner Schools?
As mentioned above, to apply to nurse practitioner schools, you need to be an RN with either a BSN or (sometimes) an ADN degree. There are a few nurse practitioner schools that accept students without a nursing background and offer a combined BSN and NP program, but these are uncommon and will take significantly longer than standard nurse practitioner schooling.
If you don't have a background in nursing, you will likely have to complete prerequisites in several course areas before you can begin a joint BS/RN program. Prerequisites will often be in the following areas:
Biology
Biochemistry
Chemistry
Human biology
Microbiology
Nutrition
Psychology
Statistics
If you are an RN, you will also need to have passed the National Council Licensure Examination for Registered Nurses (NCLEX-RN) exam administered by the National Council of State Boards of Nursing (NCSBN) (which you'd need to pass anyway to work as an RN).
Most nurse practitioner programs also require you to have some experience working as a nurse before you start your nurse practitioner degree. One to two years of experience is generally the minimum amount required, but, on average, nurses have ten years of experience before they go to school to become nurse practitioners.
You'll need solid grades, but they don't need to be as high as they would be if you were applying to med school. Generally, a college GPA of 3.0 or higher is enough to get you into many nurse practitioner programs. Your grades in human biology/anatomy and other classes related to nursing will be the most important.
Applying to nurse practitioner school is like a combination of applying to college and applying to a job. Similar to applying to other schools, you'll need to submit transcripts, letters of recommendation, GRE test scores, and personal statements. However, like a job, you'll also need to provide a resume and contact information for references, and you'll likely have at least one interview per school during which you'll discuss your employment history.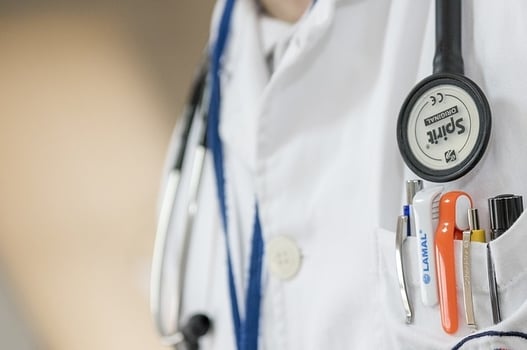 What Do You Do at a Nurse Practitioner School?
Many nurse practitioners describe nurse practitioner school as similar to getting their RN, but faster-paced and with less hand-holding than you may have experienced in undergrad. You'll generally divide your time between three areas: core classes, classes that focus on the specialty you've chosen, and clinicals.
The core classes will typically focus on issues all nurse practitioners face or need to know how to deal with, such as using evidence-based practices, advanced nursing practices, statistics, pharmacology, and community health.
Specialized classes will vary depending on which area you choose to focus in. There are many specialties nurse practitioner students can choose, including acute care, family medicine, neonatal care, oncology, psychiatry, and women's health. You'll also typically have to complete 500-800 clinical hours to graduate.
Your class grades will usually be based on your scores on both papers and tests, although you'll likely write more papers in grad school than you did in undergrad. Online nurse practitioner programs as well as hybrid online/in-person programs are also growing in popularity, and more students are choosing this option since it allows for greater flexibility when studying and completing coursework.
License requirements for nurse practitioners vary by state but, in general, once you've completed your classes, you can then sit for the nurse practitioner exam and, after passing, begin work as a nurse practitioner.
Summary: Nurse Practitioner Schooling
A nurse practitioner degree allows nurses to make more money and have more responsibilities. In order to become a nurse practitioner, you need to get one of two degrees: a Master's of Science in Nursing (MSN) or a Doctor of Nursing Practice (DNP). Both qualify you to become a nurse practitioner, but the DNP is a terminal degree and makes you more qualified for leadership positions.
How long does it take to become a nurse practitioner? If you already have your BSN, getting your nurse practitioner degree will take about two to four years, depending on which degree you get. If you don't have your BSN, it'll often take longer, up to eight years, to become a nurse practitioner.
The application process for nurse practitioner schooling is similar to when you applied for college, although you'll need to provide more information, such as a resume and references from past employers. Once you start the nurse practitioner program, most students find it similar to nursing school, but faster-paced and with more papers.
After you've completed nurse practitioner school, you're able to take your certification test, and, once you pass, you can begin working as a nurse practitioner.
What's Next?
Are you studying clouds in your science class? Get help identifying the different types of clouds with our expert guide.
Writing a research paper for school but not sure what to write about? Our guide to research paper topics has over 100 topics in 10 categories so you can be sure to find the perfect topic for you.
Have trouble understanding what dynamic equilibrium is? We break this sometimes tricky concept down so it's easy to understand in our complete guide to dynamic equilibrium.
Have friends who also need help with test prep?
Share this article!
About the Author
Christine graduated from Michigan State University with degrees in Environmental Biology and Geography and received her Master's from Duke University. In high school she scored in the 99th percentile on the SAT and was named a National Merit Finalist. She has taught English and biology in several countries.
Get Free Guides
to Boost Your SAT/ACT