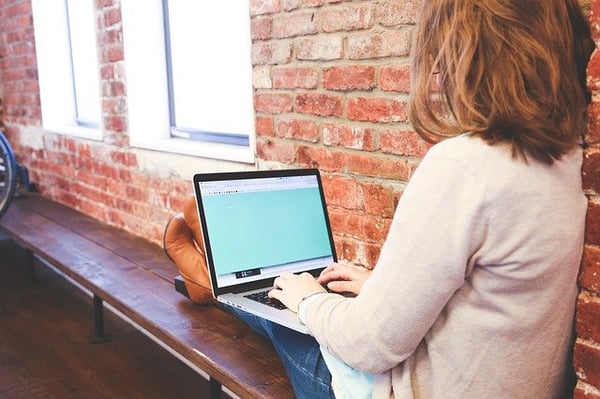 It can be tough to find extracurricular activities that you love. Fortunately, online extracurricular activities are a popular and easy way to get involved when you can't participate in person.
If you're searching for fun and enriching online extracurricular activities, you've come to the right place! In this article, we'll give you all the essential information about online extracurricular activities, including:
An explanation of what online extracurricular activities are and how they can benefit students
A discussion of how colleges look at online extracurricular activities and online clubs for high school students (free and subscription-based)
Eight ideas for online extracurricular activities you can do
Five tips for getting the most out of online extracurriculars
Are you ready? Let's dive in!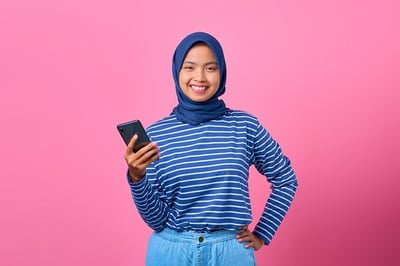 Yes, it's true...you can participate in extracurriculars using just your phone! Who knew?
What Are Online Extracurricular Activities?
Extracurricular activities are activities that students of all ages participate in outside of the classroom. At many schools, extracurricular activities include sports, student government, arts and music, community service, working at a job, and clubs of all kinds. Extracurriculars are fun and exciting because they're something you get to choose based on your interests and passions!
Before the COVID-19 pandemic, most students participated in extracurricular activities in-person at their schools or in their communities. Since the pandemic, many schools, organizations, and clubs have adapted their extracurricular activities so that students can participate virtually using the Internet and a digital device.
And of course, this is a great trend for everyone. It allows students who may not otherwise have access to extracurricular activities–whether that's because of location, health constraints, or other reasons–to find activities they love.
Students of all ages can benefit from participating in both in-person and online extracurriculars. Studies have shown that engaging in extracurricular activities can enhance students' academic performance, boost their self-confidence, and create a sense of belonging in school.
On top of that, if you're a high school student whose in-person extracurricular activities have been canceled due to the pandemic, searching for online extracurriculars is a must. Colleges look at your participation in extracurriculars during the college application process, so it's important to get involved now!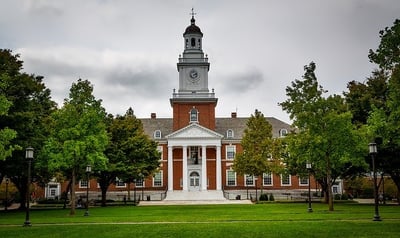 Colleges can be pretty picky when it comes to what they like to see on college applications. Do online extracurriculars make the cut?
How Do Colleges View Online Clubs for High School Students?
Colleges look at extracurricular activities during the college application process, so it's important to put some thought into which activities you choose, whether they're online or in-person.
In general, colleges don't view extracurricular activities as the most important factor in college applications…and that goes for online extracurricular activities, too. No matter which type of extracurricular you participate in, colleges will primarily view those activities as an extra source of insight into you as an applicant.
For instance, admissions teams tend to place a higher value on the extracurriculars in a student's application when those activities contrast with other aspects of the application in a pretty big way.
An applicant's enthusiastic involvement in community service could make up for a lower GPA or test scores, or a star student who isn't really involved in any activities outside of the classroom could cause an admissions team to question their potential.
At the end of the day, most colleges don't specifically state their position on online extracurricular activities. However, it's very likely that colleges aren't necessarily concerned about whether your extracurriculars occurred in person or online. They're going to be more interested in whether your extracurriculars support your profile as a student and show true dedication to your interests and passions.
This means that the same guidelines for in-person extracurriculars also apply to online extracurriculars. Choosing a bunch of different and unrelated extracurriculars isn't going to look as good to colleges as participating in a smaller number of extracurriculars that really show your potential and passions.
For example, if you've chosen to take a spike approach to your college applications that's focused on your potential as a mathematician, you want to make sure you choose either in-person or online extracurriculars that help showcase why you're an amazing math student.
And if the activities you're most passionate about aren't available in-person, it's worth it to search for online alternatives. While online extracurriculars might not offer the exact same experience as in-person ones, they can still offer enriching opportunities to learn, grow, and connect with other students.
It's also important to remember that there will be plenty of space in your college applications to discuss your extracurricular activity choices. If you had to quit an in-person activity for some reason and you chose to find an online replacement, you could explain why you made that switch and describe the reasons why the online activity is a meaningful stand-in for you.
The main role of extracurricular activities in college applications is to give admissions teams more context about you as an applicant. While they aren't the most important part of your application, they can make-or-break you if other aspects of your application are weak.
The good news is that there are tons of online clubs for high school students (free and subscription-based) for you to choose from. We'll go over some online extracurricular options next!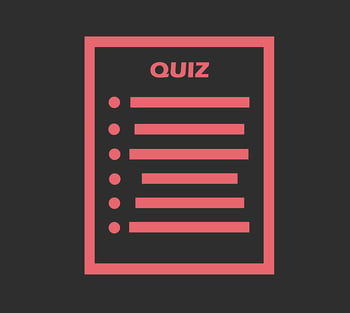 Quiz: Are Extracurricular Online Activities Right for You?
While there are tons of great benefits to participating in online extracurricular activities, it's important to think about your needs and goals as a student before diving in.
To help you decide if virtual clubs for students are right for you, take this quick, yes-or-no question quiz below:
Do you like exploring your interests and passions with other people?
Are you interested in trying something new?
Do you have some extra time outside of school that you'd like to fill up?
Are you seeking options for extracurricular activities that aren't offered in your school or community?
Are you open to learning how to use the Internet and digital devices, like your tablet or smartphone, in new ways?
If you answered "yes" to three or more of the questions above, extracurricular online activities might be a good fit for you! Above all, it's important to be genuinely interested in trying out online extracurriculars. If you're passionate about trying something new, you'll be much more likely to enjoy the experience!
6 Great Ideas for Online Extracurricular Activities
From book clubs to exercise classes, there are tons of extracurricular activities for kids online. We'll go over eight different types of extracurriculars and online clubs for high school students, free and subscription-based, below!
#1: Online Arts and Literature Clubs
If you're looking for virtual club ideas for all ages, online arts and literature clubs are a great option. Book clubs, theater clubs, dance classes, and all kinds of physical arts classes, like painting and graphic design, fall into this category. If you enjoy being creative, exploring different perspectives, and sharing ideas with others, online arts and literature clubs might be a great fit for you!
For younger students, online arts and literature clubs provide excellent cultural enrichment and critical thinking opportunities that will benefit students in school. Elementary-aged students who need some extra practice with school-based language arts skills, like phonics and comprehension, can participate in online book clubs to work on those skills as well.
For high school students, online arts and literature clubs can round out an arts-based spike approach. And when it comes to college applications, these types of online clubs for high school students will demonstrate that you're committed to learning about different cultures and developing global awareness–two passions that are highly attractive to colleges and universities.
Here are two examples of online arts and literature clubs that younger students and older students can enjoy:
| | | |
| --- | --- | --- |
| Type of club | Online Book Club | Online Art Classes |
| Name of club/link to website? | | |
| What ages can participate? | Ages 4-7 | All ages |
| What kinds of activities are involved? | Students will study an engaging children's book, learn phonics, vocabulary, and comprehension skills. Teachers will also engage students in active learning through games, stories, art, and play. | Various art classes taught by professionals. Classes can be chosen based on medium, like oil painting or pastels, or learning specific skills, like how to draw bunny poses or how to create gouache bookmarks. |
| How much does it cost? | Community Book Club is free for ages 4-7; Beginning Readers (ages 4-5) and Advancing Readers (ages 6-7) are $8 per class | You can check out classes with a seven-day free trial. A membership gives you access to all classes for $13.99/month. |
#2: Online Volunteering and Tutoring
Volunteering probably makes you think about getting out in your community, but there are also tons of opportunities to volunteer and do community service online! If you'd like to spend your free time helping others and learning about the unique needs of different age groups and communities, online volunteering is worth checking out!
Younger students can benefit from online volunteering opportunities that connect them with their peers, like tutoring. There are also lots of online volunteer opportunities for entire families that are designed to teach kids about the value of giving back to their communities.
High school students have even more options for online volunteering, with activities ranging from peer mentoring and tutoring, to healthcare, to working with older adults who live in senior living homes. As long as you choose an activity that is truly meaningful to you, online volunteering is a way to give back to others while also participating in an activity that will look good on college applications.
Here are two examples of online volunteering opportunities for students of all ages:
Type of club/activity

Virtual Tutoring

Working with Older Adults

Name of club/link to website?

What ages can participate?

9th-12th grade and up

All ages

What kinds of activities are involved?

Students who participate in this peer tutoring program will mostly provide online tutoring for students who attend after-school programs in underserved communities. To participate,

students must apply online

and indicate their availability and subject areas of interest and/or special skills.

Love for Our Elders combats loneliness among older adults by connecting people of all ages with older adults who are seeking connection. Students who participate can learn about older adults who are seeking letters

on the Love for Our Elders website

, then write and mail letters to them. Students can also nominate older adults who they feel might benefit from the letter-writing program.

How much does it cost?

Free!

Free!
#3: Academic Competitions, Camps, and Classes
For students who are extra-dedicated to developing academic and creative skills, online competitions, camps, and classes are a great opportunity. Various organizations host online academics for students of all ages in a range of subjects, from math, to science, to music, and much more.
Academic competitions and classes may be particularly exciting for high school students who are working on their spike approach for college applications. Once you've decided on the subject area that your spike approach will focus on, you can search for academic competitions that showcase your skills and abilities in that subject area.
From there, you can look into how to register and what the requirements are. Some competitions and camps require a faculty sponsor, so be sure to have a trusted teacher in mind who can help you meet all the requirements for your chosen activity.
Here are two examples of online academic classes and camps that are worth checking out:
| | | |
| --- | --- | --- |
| Type of club/activity | Robotics Classes | Math Camp |
| Name of club/link to website? | | |
| What ages can participate? | Middle school and high school students | 10th and 11th graders |
| What kinds of activities are involved? | BotBall Virtual Academy provides a comprehensive STEM and coding experience…and zero prior experience with robotics is required! Students will engage in formal lessons and complete activities using an online robot simulator. | The Stanford University Mathematics Camp provides three weeks of intensive online study in advanced math. The program is online-only and occurs over the summer. Students will engage course material through lectures, guided research, and group problem solving. |
| How much does it cost? | $19/per student for an annual subscription | Tuition is $3,250 for the entire program, with financial aid opportunities available. |
#4: Coding and Tech Camps
Coding and tech-related extracurriculars are increasingly popular activities for students in elementary school and up. Because these activities are already tech-based, there are many options for quality coding and tech learning online.
Coding camps and classes provide crucial skills for all students, but they're an especially useful option for students who are interested in a career in tech. High school students who want to showcase their tech skills in college applications or supplement their in-school STEM education would benefit from this type of extracurricular.
These two examples of coding and tech camps are great options to consider:
Type of club/activity

Virtual Tech Camp

After-school Coding Courses

Name of club/link to website?

What ages/demographics can participate?

Ages 7 and up

12th graders preferred, but high schoolers of all ages are welcome to apply.

Students living in the San Francisco area are prioritized, but English language learners, low-income students and students from historically underrepresented communities in tech, and students in the foster care system are also encouraged to apply.

What kinds of activities are involved?

iD Tech offers 70+ online courses in tech subjects ranging from coding, game development, robotics, creative arts, and math. Students will learn from expert instructors in small groups of peers their age. Classes are typically a week long and are offered throughout the year.

Mission Bit provides free after-school coding courses, workshops, and summer bootcamps for students from underserved and underrepresented communities. Courses are offered in a range of subjects and coding languages, from JavaScript, to Python, to Web Design. Students

must apply to participate

.

How much does it cost?

Most courses are $399/week, with discounts available

Free!
#5: Cooking and Culinary Classes
If you're looking for an extracurricular activity that's fun, educational, and delicious, consider checking out online cooking classes. Cooking is something we all do throughout our lives, so if you're searching for online extracurriculars that teach practical life skills, online culinary classes are an excellent option.
High school students who are highly kinesthetic learners will find tons of opportunities for hands-on, trial and error learning in online cooking classes. And when it comes to college applications, online culinary classes could be a great example of your commitment to learning about different cultures and your ability to persevere even when your souffle collapses.
Here are two online cooking classes that will get you on your feet and into the kitchen:
| | | |
| --- | --- | --- |
| Type of club/activity | Cooking Lessons | Live Cooking Classes |
| Name of club/link to website? | | |
| What ages/demographics can participate? | Ages 3 and up (with the help of a grownup!) | Ages 10 and up |
| What kinds of activities are involved? | America's Test Kitchen provides a year's worth of weekly resources that help children and teens learn to cook. Recipes, activities, quizzes, and a learning moment that encourages students to find the connections between cooking and STEAM learning are included. | Home Cooking New York offers live, virtual cooking classes for students aged 10 and older. These classes are geared toward getting students comfortable in their own kitchens, cooking independently or with help from an adult. Classes are based on type of cuisine (e.g., vegetarian Indian, Northern Italian) or type of dish (e.g., paella, dumplings). |
| How much does it cost? | Free! | $50 per class |
#6: DIY and Crafting Classes
For students who like a challenge, online do-it-yourself (DIY) and crafting classes can teach you lots of new skills for creating and designing crafts on your own. Crafting and DIY projects take lots of dedication and attention to detail, so if you're up for a challenge, these extracurricular activities for kids online are a solid option.
DIY and crafting classes are also a great way to connect your extracurricular hobby with volunteering and community service. You could consider selling your crafts and donating the proceeds to a charity you're passionate about, or giving your crafts as gifts to brighten someone's day.
These two examples of crafting and DIY classes will help you kickstart your crafting hobby:
| | | |
| --- | --- | --- |
| Type of club/activity | DIY | Crafting Classes |
| Name of club/link to website? | | |
| What ages/demographics can participate? | All ages | All ages, but age 13 and up is recommended for many classes |
| What kinds of activities are involved? | DIY.org provides a variety of virtual project guides and DIY courses for students of all ages. Content covers over 100 subjects ranging from drawing, to newspaper-making, to beekeeping. Students have the option to watch videos on-demand and learn at their own pace, or join live classes to interact with instructors and other students as they learn. DIY also includes a challenge element by offering contests, like a seven-day photo contest and a 30-day "practice makes perfect" challenge. | Michaels, a crafting supply store, provides live, virtual crafting classes that cover topics like crocheting, jewelry-making, and food crafting. Students can book individual class sessions that are taught by artists via Zoom. There are options for both free classes and, if you'd like smaller class sizes and more in-depth instruction, premium classes that come with a small fee. |
| How much does it cost? | $7.99 per month for complete access | Free for regular classes; $15 and up for premium classes |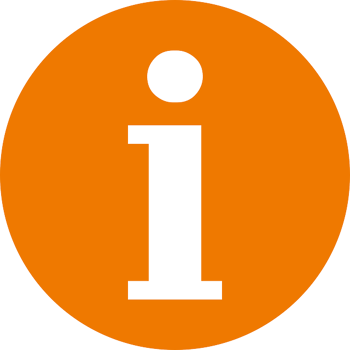 5 Tips for Getting the Most Out of Online Extracurriculars
It's important to put thought and care into choosing virtual extracurriculars and online clubs for high school students. After all, you'll be dedicating your precious free time to the activities you choose!
To help you choose the perfect online extracurricular activities for you, we've put together five tips for getting the most out of your online extracurriculars. Check them out below!
Tip 1: Stay Open-Minded
If you're used to doing all of your extracurriculars live and in-person, online clubs for high school students and virtual extracurriculars might feel a bit weird. But if you stay open-minded, you'll be able to find online extracurriculars that are a good fit for you!
Online extracurriculars are different from activities you do in person, but they still come with tons of benefits. You might get the chance to do an activity that your school doesn't offer, or meet students from all over the world who share your interests! Thinking about the positive aspects of online extracurriculars can help you select activities that you'll feel passionate and excited about.
Tip 2: Be Consistent
It can be easy to get lost in the crowd when you're participating in online extracurriculars. Lots of in-person extracurriculars have accountability systems, like tardies or demerits, that can motivate you to attend and participate. Many online extracurriculars might not have this kind of accountability, so you'll have to be extra-committed to showing up and staying engaged.
To see any real gains from online extracurriculars, you'll have to be consistent. If you can, show up to every session, participate in all the activities, and make a commitment to do any out-of-class practice activities as well. You'll get to see real progress in your skills and knowledge when you're consistent about participating…and that'll make your online extracurriculars more enjoyable and worthwhile.
Tip 3: Get Creative With Technology
Pursuing activities in a virtual setting that you used to do in person can be tough for some students. In some cases, it can be a good idea to search for an online extracurricular that's totally new to you instead.
For instance, if there's a tech-related skill you've been hoping to learn but haven't had the chance yet, there are tons of online extracurricular options to get you started. Or if you've been hoping to meet students from other places who share your interests, online extracurriculars give you the chance to connect with people you don't know and build new relationships.
And, remember: just because you're doing activities online doesn't mean you have to do them indoors. Consider moving outside for exercise-related extracurriculars, mindfulness activities, and crafting. You can attend classes using a digital device, but enjoy the many wonderful benefits of doing the activities outdoors.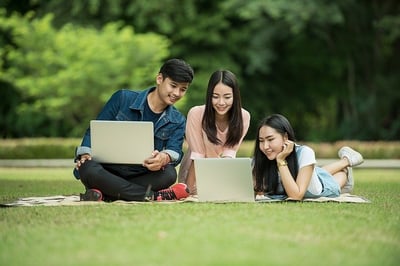 Just because you're participating online doesn't make you can make friends!
Tip 4: Connect Outside of Activity Time
Online extracurriculars are a great way to meet new people and connect with students who share your interests and passions. Making an effort to get to know the people in your online extracurriculars, even if it's just over DM, opens up opportunities to learn more about your activities and make new friends.
You could partner up with one of your classmates to do a project, or practice with each other outside of formal activity time. Building connections with other students who are also participating in your online extracurriculars can make the activity more fun, exciting, and motivating for you.
Tip 5: Practice at Home
For any type of extracurricular activity, practicing at home is key to success. Mastering a skill or ability takes hours of practice, so the time you spend practicing outside of your online classes or camps will help you improve day after day.
Practicing your activities on your own can also motivate you to return to your extracurricular activity week after week. When we see improvement in a skill or activity we're trying to master, it helps us feel confident and fulfilled–and stay dedicated to our passions and interests over time. That's why practicing is so important!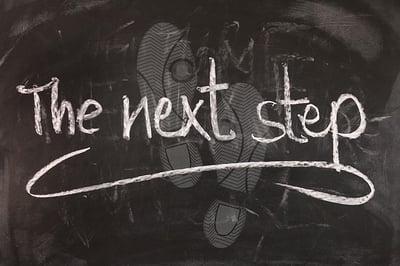 What's Next?
If you're looking for more extracurricular ideas, be sure to check our complete list of extracurricular activities that has hundreds of examples.
Colleges and scholarship committees love to see leadership experience on your college resume. We'll explain how you can use extracurriculars to get leadership experience in this expert article.
Now that you're participating in extracurriculars, it's time to start thinking about how to feature them on your college apps. Here's how to write about extracurriculars on college applications.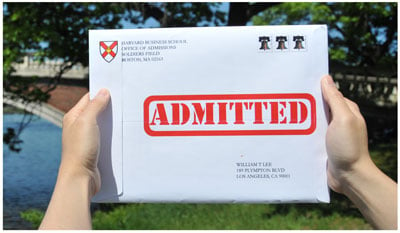 Want to build the best possible college application?
We can help. PrepScholar Admissions is the world's best admissions consulting service. We combine world-class admissions counselors with our data-driven, proprietary admissions strategies. We've overseen thousands of students get into their top choice schools, from state colleges to the Ivy League.
We know what kinds of students colleges want to admit. We want to get you admitted to your dream schools.
Learn more about PrepScholar Admissions to maximize your chance of getting in.
Have friends who also need help with test prep?
Share this article!
About the Author
Ashley Sufflé Robinson has a Ph.D. in 19th Century English Literature. As a content writer for PrepScholar, Ashley is passionate about giving college-bound students the in-depth information they need to get into the school of their dreams.
Get Free Guides
to Boost Your SAT/ACT