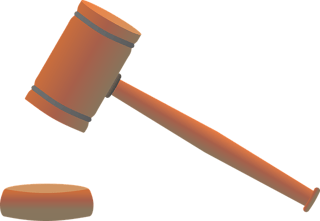 Do you want to be a lawyer? In the United States, you need to graduate from a 4-year college and then go to law school if you want to practice law.
What is the best way to prepare for law school? What should you be doing in your undergraduate years to make yourself the most competitive applicant? In this article, I'll tell you about the best pre-law majors and inform you about what you need to do to get into the law school of your dreams.
What Does Pre-Law Mean?
The term "pre-law" refers to any course of study by an undergraduate college student to prepare for law school. Some colleges have a specific Pre-Law major for those students who intend to go to law school. However, you can major in any subject and still enter law school, as long as you successfully complete college and get a bachelor's degree.
There are no specific courses you have to take to be admitted to law school. Therefore, pre-law is much different than pre-med, because medical schools require students to complete a number of prerequisites during their undergraduate education to be admitted to medical school.
However, there are other requirements, like taking the LSAT, the law school entrance exam.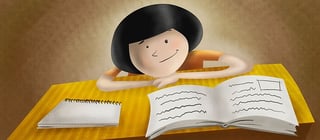 Should You Major in Pre-Law?
There are potential benefits and disadvantages of majoring in pre-law. Make sure you're aware of these before entering a pre-law degree program.
3 Benefits of Pre-Law Majors
Pre-Law programs do offer some potential benefits.
Preparation for Law School
A good pre-law program should give you a significant advantage when you enter law school. For example, law schools generally teach by using the Socratic Method, a style of teaching in which the professor asks questions and you learn through classroom discussion. If you become used to this style of teaching during your undergraduate years, you may be better prepared for law school.
Additionally, if you're more knowledgeable about the legal system and how to analyze legal cases prior to law school, you may have a leg up on your peers when law school commences.
Demonstrating a Sincere Desire to Pursue a Legal Education
Many students enter law school after graduating college because they're unsure of what they want to do, and they're just trying to delay joining the "real world." Law schools would rather admit students who have a genuine interest in the justice system, because these students are more likely to have a positive impact in the field of law in the future. By majoring in pre-law, you're demonstrating that you've been motivated and committed to becoming a lawyer for years.
Preparation for the LSAT
Furthermore, many pre-law programs claim that the skills that pre-law students hone and acquire in their classes help them do better on the Legal Studies Aptitude Test, or LSAT, the entrance exam for law school. A higher LSAT score will undoubtedly increase the likelihood that you'll gain admission to the law school of your choice.
3 Downsides of Pre-Law Majors
While you may think you should definitely pick a legal major if you want to go to law school, there are significant drawbacks of majoring in Pre-Law for the aspiring lawyer.
Pre-Law Isn't Viewed as a Challenging Major
Law schools, like top colleges, want to admit students who have been able to excel in challenging courses and difficult subjects, and pre-law isn't considered a difficult major.
While your GPA is a critical component of your law school applications, a 4.0 in mechanical engineering is more impressive to a law school than a 4.0 in pre-law. Law schools tend to think it's not as challenging to get good grades in pre-law than in most other majors. Similar majors like legal studies and criminal justice are considered easier majors, too.
However, if you're able to get excellent grades and a high LSAT score, you can still demonstrate your competence as a pre-law major. Furthermore, you can show you're challenging yourself more as a pre-law major by writing a thesis or taking on additional academic research.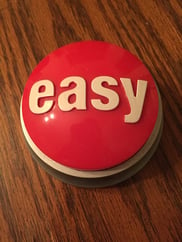 Law schools don't want you to take the easiest path.

Most Top Colleges Don't Have a Pre-Law Major
Undoubtedly, the two most important components of your law school application are your GPA and your LSAT score, but the best law schools also admit a higher percentage of students who graduate from the top colleges. Because very few of the top-ranked undergraduate schools have pre-law majors, graduating pre-law will be less helpful for law school admission than graduating with a high GPA from an elite college.
Most elite colleges emphasize traditional academic subjects and don't offer many pre-professional majors. They stress scholarship over job preparation.
Law Schools Want to Admit Well-Rounded Classes
Law schools strive to admit students from a variety of backgrounds and majors. Believe it or not, science majors tend to have extremely high admission rates to law school. Partially, this could be because those students who would choose to major in science and opt to go to law school are more academically gifted than the typical law school applicant. But it's also because these types of applicants are much rarer. For example, since there aren't many chemistry majors who choose to go to law school, it can be a huge advantage to apply to law school with a chemistry degree.
Knowledge in almost any subject can be helpful in the legal profession because there are so many different types of lawyers. If you're extremely well-versed in ecology, law schools may view you as a potentially great environmental lawyer. If you're an expert in chemistry, you might make an exceptional lawyer for a drug company.
Also, if you're one of the few lawyers who is knowledgeable about chemistry, you're likely to get a good job out of law school and improve the job statistics of your law school. That makes you a more appealing applicant.
On the other hand, majoring in pre-law won't help you stick out as an applicant, and it's not as difficult for law schools to find applicants who majored in pre-law.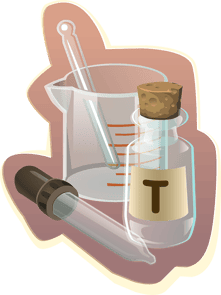 You can study science and become a lawyer.

What Are the Best Pre-Law Majors?
If pre-law isn't necessarily the best major for law school, then what is the best major for you if you want to go law school? Well, the short answer is that your major doesn't have much of an impact on whether or not you gain admission to law school.
You'll probably give yourself the best chance of getting into the law school of your choice by majoring in a subject you really enjoy. If you like what you're studying, you'll get better grades.
If you're trying to decide a major that will best prepare you for law school, then you may want to choose a major that stresses logic, analytical skills, reading comprehension, and writing skills. These are all attributes you need to do well on the LSAT and in law school.
Popular pre-law majors that are great preparation for law school include philosophy/classics, economics, political science, history, English, and engineering.
There doesn't seem to be much recent data to help determine the best pre-law majors, but there have been studies in the past that measure the LSAT scores and law school admission rates of different majors.
Here is a table showing the LSAT scores of the 12 most popular majors for law school applicants. This is based on LSAT scores from 2007-2008. Keep in mind that the score differences may be due in part to the types of students who choose these majors.
LSAT Scores of the 12 Most Popular Majors
The LSAT is scored on a scale from 120-180. The average score is about 150. The median score for top 25 law schools is over 160, and for top 10 law schools, it's over 170.
| | | |
| --- | --- | --- |
| Major | LSAT Score | Number of Students |
| 1. Economics | 157.4 | 3,047 |
| 1. Philosophy | 157.4 | 2,184 |
| 3. Engineering | 156.2 | 2,197 |
| 4. History | 155.9 | 4,166 |
| 5. English | 154.7 | 5,120 |
| 6. Finance | 153.4 | 2,267 |
| 7. Political Science | 153.0 | 14,964 |
| 8. Psychology | 152.5 | 4,355 |
| 9. Sociology | 150.7 | 1.902 |
| 10. Communications | 150.5 | 2,230 |
| 11. Business Administration | 149.1 | 1,971 |
| 12. Criminal Justice | 145.5 | 3,306 |
The table only includes majors with at least 1,900 students taking the exam. Of majors with at least 450 students taking the exam, physics/math majors scored the highest with an average score of 160.0.
Majors With the Best Law School Admission Rates
A professor and pre-law advisor from Chicago State University compiled a list of the majors with the highest acceptance rates to law school. This is based on data from the class entering law school in 2001. While this information is not current, the rankings are probably still similar.
Physics

Philosophy
Biology (specialized)
Chemistry
Government Service
Anthropology
Economics
Biology (general)
History
English
International Relations
Computer Science
Psychology
Finance
Journalism
Political Science
Communications
Accounting
Sociology
Liberal Arts
Best Pre-Law Schools
It's incredibly difficult to rank the best colleges for those who wish to go to law school. Generally, you'll be best prepared for law school by excelling in challenging undergraduate courses that strengthen your analytical skills.
Also, at the risk of sounding like a broken record, if your concern is getting into law school, your GPA and LSAT score are the most important factors. However, if two applicants have very similar credentials, the law school may give the nod to the student who attended the more prestigious college. So you should probably be aware of college rankings.
For the most part, the aspiring law school student should choose a college the same way the typical college student does. Consider things like selectivity, cost, location, size, and the campus culture. Additionally, you should research the available resources for students who want to go to law school at the colleges you're considering.
Even if a school doesn't have a pre-law degree, it may offer pre-law advising for those who wish to pursue a legal education. Also, there may be pre-law clubs that offer support, programming, and internship opportunities for pre-law students.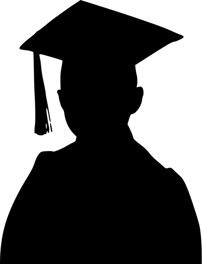 You can get into a top law school after graduating from any college.

Conclusion: Tips for Preparing for Law School in College
All pre-law students should follow this advice.
#1: Get Good Grades
I keep stressing the importance of a good college GPA because your undergraduate GPA is extremely important to law schools. While many college students have a few semesters when they slack off or settle for mediocrity, you need to maintain a high GPA throughout your undergraduate years.
#2: Study Sufficiently for the LSAT
The law school admission exam has a reputation for being very challenging. If you know you want to go to law school, give yourself ample time to prepare for the test. Familiarize yourself with the content and format. Do tons of realistic practice problems and questions from actual LSATs. Determine your content weaknesses, and then do enough studying and practice problems to improve your weaknesses.
Take at least a few practice LSATs simulating testing conditions to improve your test endurance, work on your time management, and see how close you are to your target score.
You can use prep books or classes to help you in your preparation. However, before you purchase any book or sign up for a class, do your research to ensure you're using a high quality book or taking a good class that will adequately prepare you for the exam. There are many subpar prep books and classes out there.

#3: Take Classes That Will Help You in Law School
Preparing for law school in college doesn't mean that you should take classes about the legal system. Law schools would rather you take challenging courses that will help you improve your analytical skills and reading comprehension.
If you're a science major, you may want to take English courses so you can practice doing a ton of reading, writing, and analyzing language. If you're a humanities major, you may want to take economics classes to improve your logic and problem-solving skills.

#4: Build Relationships With Professors
Law schools will also require recommendations from your professors. Building relationships with your professors will enable you to get better recommendations when you apply to law school. Additionally, your professors can provide mentorship and help you hone your academic skills.
#5: Participate in Extracurricular Activities
Undoubtedly, you should be doing activities outside of school. You can participate in internships, jobs, or student organizations related to your interests. Law schools do like to see that you've shown commitment to and achievement in your extracurricular activities.
Some examples of good extracurricular activities include community service, student government, and working for student publications. On your law school applications, you'll have to indicate when you began your extracurriculars and how many hours per week you spend on each activity. It's better to do fewer activities and commit more to them.
Furthermore, extracurricular activities can facilitate your personal development and give you a better idea of what you want to do in the future. If you know you want to be a lawyer, your extracurricular activities can help you decide what type of law you want to practice.
What's Next?
Do you want more information about what you need to do to become a lawyer? Check out our article on how to become a lawyer.
Are you a high school student? Learn about the college application process so you can get into a good college.
Also, learn how to plan for college in 11th, 10th, and 9th grade.
Want to improve your SAT score by 160 points or your ACT score by 4 points? We've written a guide for each test about the top 5 strategies you must be using to have a shot at improving your score. Download it for free now:
Have friends who also need help with test prep?
Share this article!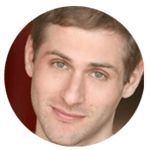 About the Author
Justin has extensive experience teaching SAT prep and guiding high school students through the college admissions and selection process. He is firmly committed to improving equity in education and helping students to reach their educational goals. Justin received an athletic scholarship for gymnastics at Stanford University and graduated with a BA in American Studies.
Get Free Guides
to Boost Your SAT/ACT