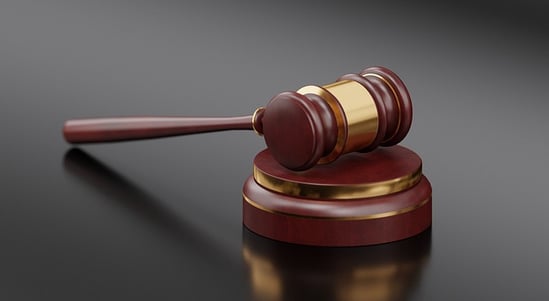 Are you passionate about law and preventing crime? Curious about how punishment and prisons work? Then a criminal justice degree would probably be a good fit for you. But how can you find good criminal justice schools to apply to?
In this article, we go over what criminal justice schools are, why people choose to earn degrees in the field, and how you can learn to identify top criminal justice schools, both in-person and online. We then give you a list of our picks for the nine best criminal justice schools.
What Is Criminal Justice? Overview
Before we look at the best criminal justice schools, let's go over what exactly the criminal justice field entails.
Criminal justice is the study of the criminal justice system, which includes law enforcement, correctional facilities and institutions (e.g., jails, prisons, and juvenile detention centers), criminal courts, and all the roles within these systems.
Criminal justice degrees differ from degrees in criminology. Criminology is a social/behavioral science that focuses on the scientific study of delinquency and crime, including why people commit crimes and how we might be able to prevent them. On the other hand, criminal justice focuses more on the practical side, including what types of crimes take place, how courts and prisons work, the role of the police, etc.
Despite the differences between these two fields, there's often some overlap in terms of topics and courses. Some schools offer degrees that combine both criminal justice and criminology. For example, the University of Missouri—St. Louis offers a BS in Criminology and Criminal Justice.
What Are Criminal Justice Schools?
For the sake of this article, we'll be defining criminal justice schools as any institutions that offer a criminal justice degree program (and usually a criminal justice department or college).
You can look for criminal justice schools in a specific area of the US using the website All Criminal Justice Schools. Just type in your zip code to get a list of schools that have criminal justice degrees. Alternatively, you can browse criminal justice schools by state on Criminal Justice Degree Schools.
Criminal justice schools generally offer a mix of criminal justice degrees, which can include certificates/diplomas, associate degrees, bachelor's degrees, master's degrees, and doctorates in criminal justice or a related field.
Many criminal justice schools also have the option to earn a degree in criminal justice entirely online. This can be convenient for those who find it difficult to attend classes in-person and who would prefer the flexibility of an online program.
So what exactly do you learn in a criminal justice program? You'll usually cover topics that span the broader fields of sociology, psychology, political science, philosophy, and public administration.
Most criminal justice programs require you to take classes on the American legal system, judicial administration, the police, legal issues, ethical concerns, and juvenile delinquency.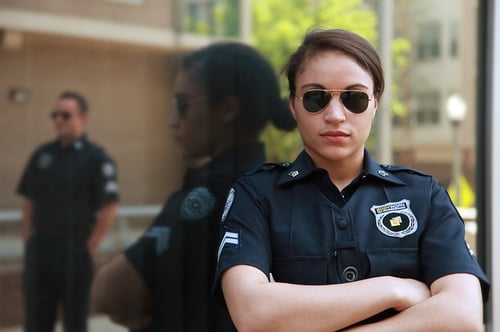 Many criminal justice majors move on to a career in law enforcement.
Why Go to a Criminal Justice School?
Many people choose to attend criminal justice schools to not only learn about the criminal justice system, but to also get a job that utilizes the knowledge and skills they've acquired in their degree program.
A degree in criminal justice can help prepare you for any of the following jobs:
Bailiff
CIA agent
Correctional officer
Crime scene investigator
DEA agent
FBI agent
Fraud investigator
Police officer
Private detective
Probation officer
Secret Service agent
Security guard
State trooper
Though many of these jobs require just a high school diploma, having an associate or bachelor's degree in criminal justice could help you stand out from candidates and raise your potential for higher wages and promotions.
Moreover, some people get a bachelor's degree in criminal justice to lay the foundation for getting a graduate degree in a related field such as law.
The following table depicts the median salaries for various criminal justice-related jobs, along with each job's minimum required degree and employment growth rate for the years 2021-2031.
Data comes from the US Bureau of Labor Statistics (BLS). Jobs are arranged from highest salary to lowest. Note that the average employment growth rate is 5% for all jobs, so any job that has a rate higher than this is growing faster than average.
| | | | |
| --- | --- | --- | --- |
| Job Title | Minimum Degree Required | Median Salary (2021) | Job Outlook (2021-2031) |
| Lawyers | Doctoral or professional degree | $127,990 | 10% |
| Sociologists | Master's or doctoral degree | $92,910 | 5% |
| Police and Detectives | High school diploma or college degree | $66,020 | 3% |
| Criminal Justice and Law Enforcement Teachers, Postsecondary | Master's or doctoral degree | $64,660 | 12% (all postsecondary teachers) |
| Forensic Science Technicians | Bachelor's degree | $61,930 | 11% |
| Probation Officers and Correctional Treatment Specialists | Bachelor's degree | $60,250 | 0% |
| Private Detectives and Investigators | High school diploma | $59,380 | 6% |
| Correctional Officers and Bailiffs | High school diploma | $47,920 | -7% |
| Security Guards and Gaming Surveillance Officers | High school diploma | $31,470 | 3% |
As you can see above, generally speaking, the more education you have, the higher the salary you're likely to earn. This isn't just true for the criminal justice field but for all fields.
According to a BLS report, there's a clear trend with grad-degree holders making more money on average than bachelor's and associate degree holders. Furthermore, bachelor's and associate degree holders typically make more than those with only a high school diploma.
Which Criminal Justice Schools Should You Apply To?
Now that we've gone over what kinds of jobs you can get with a criminal justice degree, let's take a look at how you can figure out which criminal justice schools and programs are top-quality.

A great criminal justice school will have most or all of the following qualities:

A department or college specializing in criminal justice or criminology
A variety of criminal justice-related classes
Faculty with expertise in criminal justice and related topics, such as sociology and psychology
A high graduation rate
Professional and/or research opportunities
Generally speaking, there is no notable difference in quality between a traditional in-person criminal justice program and an online one. If you prefer the idea of earning your bachelor's or master's degree online, (accredited!) criminal justice online schools can be a great choice.
I suggest browsing the US News list of the best graduate online criminal justice programs to get a feel for what schools offer strong online programs.
Most high-quality criminal justice schools offer equally high-quality online programs. These can be either bachelor's or master's programs.
Note that you cannot earn a doctorate through criminal justice online schools. Any school offering this option is most likely a scam and won't actually reward you with a legitimate doctorate.
If you decide to get your criminal justice degree online, great! Just be aware that there are a few disadvantages to doing so. For one, you likely won't get to network as much with professors and students as you would with a traditional program. Secondly, some employers might look down on an online degree (though this really depends on the employer—most should not care how you got your degree as long as it's legitimate!).
Overall, there are a lot of factors that go into picking the right criminal justice program for you.
Now, let's take a look at the best criminal justice schools, both in-person and online.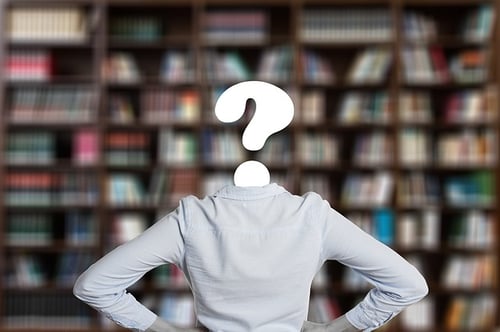 The 9 Best Criminal Justice Schools, In-Person and Online
There are many criminal justice schools in the US, both in-person and online. But which ones are the best? We've looked through several rankings lists of the best criminal justice schools to come up with our own list below of nine top criminal justice schools.
These criminal justice schools were judged primarily on the following factors:
Rankings of traditional and online programs by websites such as Niche and US News
Overall program/school reputation and prestige
Whether or not the school has a dedicated department or school to criminal justice studies
Diversity of majors and courses offered in criminal justice and related fields
Breadth of faculty's areas of expertise
Note that the nine criminal justice schools below are not listed in any particular order. Also, these schools include grad programs as well as online programs in criminal justice and related fields.
A premier criminal justice school, the CUNY John Jay College of Criminal Justice is home to 13,000 undergraduates, 33% of whom are majoring in criminal justice. Other popular majors include criminology and forensic psychology.
John Jay offers many criminal justice majors, with concentrations ranging from crime control and prevention to theory and practice.
Moreover, several criminal justice graduate programs are available. At the master's level, you can study criminal justice (on-campus and online), international crime and justice (on-campus and online), and forensic psychology, among several other related programs. At the doctoral level, your options are criminal justice or psychology.
Lastly, John Jay Online—the college's distance-learning branch—allows you to earn an MA in either Criminal Justice or International Crime and Justice entirely online.
Established in 1967, Northeastern's School of Criminology and Criminal Justice is a top institution for criminal justice studies. Here, students get the benefit of smaller-sized classes and have the opportunity to work directly with faculty on research projects.
Professors specialize in a variety of criminal justice-related topics, from criminal law and terrorism to trafficking, juvenile justice, and incarceration. What's more, the interdisciplinary array of majors and minors allows you to combine criminal justice with other fields such as computer science, psychology, cybersecurity, and political science.
The school offers a criminal justice student advisory council and honor society, as well as a variety of criminal justice MS, JD, and PhD programs.
Penn State's Department of Sociology and Criminology is home to one of the best criminology programs in the country (ranked #5 by US News). With this highly ranked bachelor's program, you'll learn everything there is to know for launching a career in criminal justice.
Topics of study fall more along the lines of sociology, including why people commit crimes, the criminal justice system, and social research methods.
There are two options for majors at this school:
BA in Criminology, which focuses on providing students with a broad liberal arts education
BS in Criminology, which helps students develop stronger science and research skills
If you would prefer to major in criminal justice specifically, Penn State offers a top-ranked online Criminal Justice BS program. With this program, you'll not only study criminology but also ethics, law, policing, alternatives to incarceration, and security.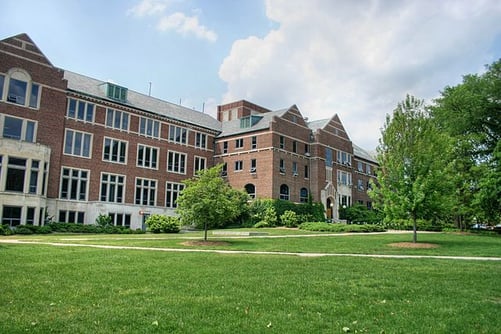 Michigan State University (Jeffness/Wikimedia Commons)
Another well-regarded criminal justice school, MSU's School of Criminal Justice gives students the option to earn a BS in Criminal Justice.
This bachelor's program offers an impressive breadth of classes in topics such as criminology, investigation procedure, policing, juvenile justice, private security, corrections, violence against women, and cyber-crime.
MSU also offers four study abroad programs—specifically for criminal justice students—in the Caribbean, Australia, Madagascar, and the Philippines.
In terms of graduate study, your options include four master's programs (in criminal justice, cybercrime and digital investigation, forensic science, enforcement intelligence & analysis) and a criminal justice doctoral program. You could also enroll in MSU's online criminal justice master's program, which is ranked #5 by US News on its online graduate criminal justice programs list.
At UC's School of Criminal Justice, you can major/minor in criminal justice or paralegal studies. The former is an interdisciplinary program that prepares students to work as court administrators, parole officers, criminal investigators, risk managers, etc. It is also available entirely online, so if you can't make it to campus, you're in luck!
In addition to these two undergraduate majors, certificates are available in the more specialized areas of forensic populations, cybersecurity, and correctional rehabilitation.
UC also offers a master's (in-person or online) and a doctoral program in criminal justice. UC is currently ranked #9 by US News for best online graduate criminal justice programs.
UC Irvine's Department of Criminology, Law, and Society offers prestigious undergraduate and graduate criminal justice programs that consistently top US News ranking lists (including Best Online Graduate Criminal Justice Programs, on which UCI is currently ranked #1).
The interdisciplinary department is one of the only criminology departments among the UC schools, and it combines the study of criminology with law and society. The faculty here specializes in an array of subject areas, including psychology and law, race and justice, and gangs and crime.
The bachelor's program in criminology, law, and society offers classes that cover a multitude of topics, such as social media and law, juvenile delinquency, law and inequality, gender and social control, and immigration and crime. It also stresses the importance of field study, often placing students in police departments, probation agencies, and public defenders' offices.
Lastly, UCI offers a doctoral program in criminology, law, and society, as well as two online master's programs: a Master of Advanced Study in Criminology, Law, and Society; and a Master of Legal and Forensic Psychology.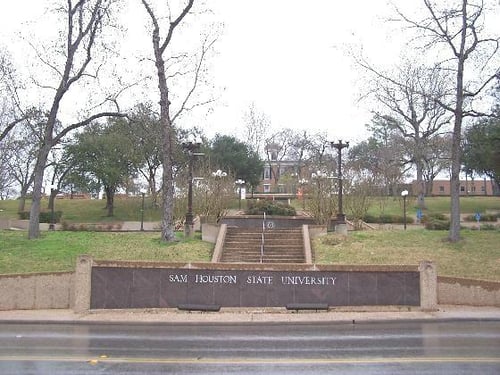 Sam Houston State University (J. Stephen Conn/Flickr)
Located about an hour north of Houston, Sam Houston's College of Criminal Justice offers a large array of criminal justice courses (both in-person and online), the opportunity to study at local research institutes, and numerous criminal justice scholarships.
The school has tons of undergraduate and graduate degree programs, including the following:
BA/BS in Criminal Justice
BA/BS in Victim Studies
MA/MS in Criminal Justice
MS in Forensic Science
PhD in Criminal Justice
You can also earn your degree online here. Criminal justice programs offered online include the BA/BS in Criminal Justice, MS in Criminal Justice, and MS in Homeland Security Management. Sam Houston is currently ranked #2 by US News for its online graduate criminal justice programs.
The Florida State College of Criminology and Criminal Justice is home to excellent criminology and criminal justice programs. Currently, FSU is ranked #6 by US News for its online graduate criminal justice programs and #7 on the list of best criminology schools.
FSU provides students with numerous opportunities for real-world research through its Center for Criminology and Public Policy Research. It also works in association with the Pat Thomas Law Enforcement Academy so that students interested in becoming police officers can earn their State Officer Certifications along with their degrees.
Here, you can earn a bachelor's in criminology and criminal justice in either a traditional or online program. Master's and doctoral degrees in criminology and criminal justice are offered too; these include a fully online master's and a one-year MS in Criminology.
Home to the #1 ranked criminology program in the nation, UMD's Department of Criminology and Criminal Justice is a fantastic choice for a criminal justice education.
In the BA in Criminology and Criminal Justice program, students take a variety of classes, covering topics such as corrections, policing, courts and sentences, and criminological theory.
UMD's master's degree program prepares students for careers in private non-profit agencies, the government, and research institutes, while its PhD program aims to help students become criminal justice scholars and teachers.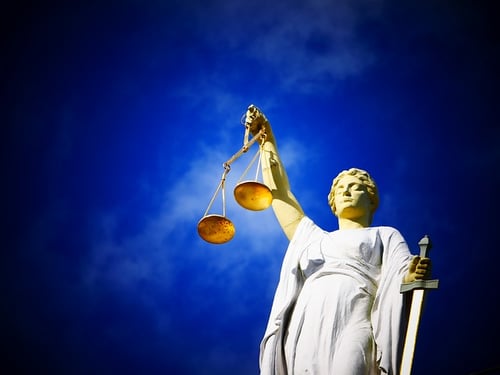 Conclusion: The Best Criminal Justice Schools
Criminal justice is a popular field of study because it can open up doors to a variety of jobs in law, government, security, etc. While similar to criminology, criminal justice is more about the study of the criminal justice system itself and less about why people commit crimes.
Criminal justice schools are any schools that offer a criminal justice major—and better yet, a criminal justice department or school.
There are many kinds of criminal justice degrees, from associate degrees to doctorates. You can also study an array of related fields at criminal justice schools, such as criminology, criminal law, forensic science, sociology, and paralegal studies.
The best criminal justice schools will have a dedicated criminal justice department, lots of criminal justice-related courses, and stellar faculty. Furthermore, criminal justice online schools can be just as good as, if not better than, traditional criminal justice schools. So if you'd rather earn your degree online, there are plenty of options out there!
After researching dozens of colleges, we came up with a list of the nine best criminal justice schools. These schools are excellent options for all types of students, whether you would rather earn a bachelor's degree or a graduate degree, or prefer to study online over in-person.
In no particular order, here again are the nine best criminal justice schools:
CUNY John Jay College of Criminal Justice
Northeastern University
Pennsylvania State University
Michigan State University
University of Cincinnati
University of California, Irvine
Sam Houston State University
Florida State University
University of Maryland
No matter which of these schools you end up going to, you're sure to get an amazing criminal justice education!
What's Next?
Lots of people who study criminal justice go into criminal law. Get the rundown of how pre-law works and what you can do to prepare for law school, one step at a time.
Want more lists of the best schools and programs? Then check out the best pre-med schools, the best graphic design schools, and the best architecture schools.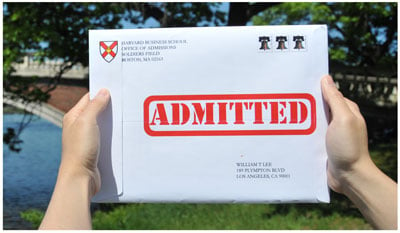 Want to build the best possible college application?
We can help. PrepScholar Admissions is the world's best admissions consulting service. We combine world-class admissions counselors with our data-driven, proprietary admissions strategies. We've overseen thousands of students get into their top choice schools, from state colleges to the Ivy League.
We know what kinds of students colleges want to admit. We want to get you admitted to your dream schools.
Learn more about PrepScholar Admissions to maximize your chance of getting in.
Have friends who also need help with test prep?
Share this article!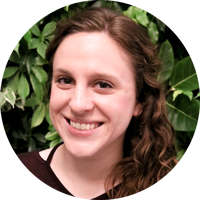 About the Author
Hannah received her MA in Japanese Studies from the University of Michigan and holds a bachelor's degree from the University of Southern California. From 2013 to 2015, she taught English in Japan via the JET Program. She is passionate about education, writing, and travel.
Get Free Guides
to Boost Your SAT/ACT