When are you planning to take the SAT Subject Tests? If you answered, "I don't know," you're not alone! It's hard to know when the best time is to fit in the Subject Tests with the general SAT, your schoolwork, and everything else you've got going on.
Let's take a look at when the SAT Subject Tests are offered in 2021 and when the best dates are for you to take them. As long as you have a plan, you'll be able to balance these tests with all the other things you're up to in your busy life.
UPDATE: SAT Subject Tests No Longer Offered
In January 2021, the College Board announced that, effective immediately, no further SAT Subject Tests will be offered in the United States. SAT Subject Tests ended internationally in June 2021. It is now no longer possible to take SAT Subject Tests.
Many students were understandably confused about why this announcement happened midyear and what this means for college applications going forward. Read more about the details of what the end of SAT Subject Tests means for you and your college apps here.
When Are the SAT Subject Tests Offered?
SAT Subject Tests are offered six times a year in the following months:
August
October
November
December
May
June
These are the same dates as the general SAT, except for one date in March when SAT Subject Tests are not offered but the general SAT is.
The Literature, Science, US History, and Math SAT Subject Tests are offered on all test dates. The language tests and World History test, however, are only offered on some of the dates.
This chart breaks down the SAT Subject Test schedule for 2021:
| | | | | | | |
| --- | --- | --- | --- | --- | --- | --- |
| | May 8th | June 5th | Aug 28th | Oct 2nd | Nov 6th | Dec 4th |
| Literature | ✔ | ✔ | ✔ | ✔ | ✔ | ✔ |
| Biology E/M | ✔ | ✔ | ✔ | ✔ | ✔ | ✔ |
| Chemistry | ✔ | ✔ | ✔ | ✔ | ✔ | ✔ |
| Physics | ✔ | ✔ | ✔ | ✔ | ✔ | ✔ |
| US History | ✔ | ✔ | ✔ | ✔ | ✔ | ✔ |
| World History | | ✔ | ✔ | | | ✔ |
| Math Level 1 | ✔ | ✔ | ✔ | ✔ | ✔ | ✔ |
| Math Level 2 | ✔ | ✔ | ✔ | ✔ | ✔ | ✔ |
| French | ✔ | ✔ | ✔ | ✔ | ✔ | ✔ |
| German | | ✔ | | | | |
| Spanish | ✔ | ✔ | ✔ | ✔ | ✔ | ✔ |
| Modern Hebrew | | ✔ | | | | |
| Italian | | ✔ | | | | |
| Latin | | ✔ | | | | ✔ |
| French with Listening | ✔ | | | | | |
| German with Listening | ✔ | | | | | |
| Spanish with Listening | ✔ | | | | | |
| Chinese with Listening | ✔ | | | | | |
| Japanese with Listening | ✔ | | | | | |
| Korean with Listening | ✔ | | | | | |
Source: The College Board
Since there are several subject tests offered on one date, can you take more than one at the same time? Here are the basic rules and conditions:
You can take up to three subject tests on the same date. But there are two caveats:

You can only take one Listening test per date. Listening tests are always given in the first hour.
You can only take one Biology (E or M) test per date; you can't take both on the same date.
You may change the test you are taking on test day, unless it's a Listening test.
You cannot take a Subject Test on the same date that you take the general SAT.
Keeping these conditions in mind, let's talk about popular dates for test takers.
When Should You Take SAT Subject Tests? 4 Factors
You need to integrate SAT Subject Test Dates with your SAT/ACT, AP exams, and extracurriculars. So what are the best test dates for you to take one? Here are four key factors to consider:
#1: Popular Test Dates
May and June are popular times to take the SAT Subject Tests. Since each Subject Test requires knowledge of a particular subject, the best time to take one is usually at the end of the school year so that you've already studied that subject.
If you're focusing extra attention on that subject for final exams or AP tests, all the better! Your studying can kill two birds with one stone as you prepare for both tests.
#2: Content Readiness
The SAT Subject Tests are your chance to show subject mastery, whether it's a subject you've taken in school or one that you've learned a lot about on your own. Since these tests align with a subject rather than a grade level, you don't have to wait until your junior year to take one.
Instead, you should take them when the content is still fresh and ready in your mind. You might be able to get an excellent score on the Biology Subject Test, for example, after your 9th grade biology class.
By familiarizing yourself with the content that's covered on each test, you'll have a sense of when you'll be best prepared to take it.
The language tests require a lot of knowledge—at least two or three years of intensive study. Since many fluent or native speakers take the language tests, you should only opt for these if you feel extremely ready. Note that it is more difficult to score in a high percentile on these tests.
#3: Time for Prep
As mentioned above, a lot of students benefit from taking the SAT Subject Test as close as possible to a final exam or AP test in the same subject. With all your studying, you'll be fully immersed in the subject matter.
Plus, you can join forces with other students in your class. Study groups can be a powerful way to share knowledge, stay motivated, and make sure you're asking the right questions.
#4: Balance With Other Tests
If you're taking the SAT or ACT in addition to one or more Subject Tests, you have to consider how to balance these tests and the studying you'll put toward them. Since you'll likely want to take the SAT/ACT more than once, be sure to leave available dates for a second or third attempt.
One possible testing schedule could look like this:
Sample Testing Schedule
Junior Year
October: Take the PSAT
March: Take the SAT for the first time
May: Take the SAT Subject Tests and AP Exams, as well as school finals. As you saw in the chart above, the Language listening tests are usually only offered in May, so keep this in mind if you're taking one of those.
June: Take the SAT for the second time
Senior Year
October or November: Take the SAT for the third time.
If you're taking the ACT, you could take it in February, April, June, and/or July of your junior year, and again in September or October of your senior year.
Remember, you don't need to wait until junior year to take the SAT Subject Tests, but it's usually best to take them in May or June so that they coincide with the end of an academic course in whatever subject is relevant to your test.
You can also take the Subject Tests again in the fall of your senior year. While these dates might be too late for early action deadlines, they should be in time for regular decision deadlines.
The only downside with waiting until the fall of your senior year is that you won't know your SAT Subject Test scores until your college list has already been mostly finalized.
Key Takeaways: When to Take SAT Subject Tests
Figuring out a schedule and getting your SAT Subject Tests finished in advance of college deadlines is beneficial for your applications and personal stress levels. By knowing your deadlines and creating a flexible study schedule, you'll be able to figure out the best time you can take the test as well as when you'll get your score from it.
Your Subject Test dates shouldn't be a random decision; rather, they should be made deliberately, based on your content readiness, the time you need to prep, and how much balance you'll need as you also study for the general SAT/ACT.
What's Next?
Now that you know all the upcoming SAT Subject Test dates, it's time to learn more about all the subjects you can test in.
When are you planning to take the SAT or ACT? Learn about the best test dates for taking these important tests.
Did you know that some colleges have test-flexible policies that allow you to send SAT Subject Test scores in place of the general SAT? Check out the full list of test-optional and test-flexible colleges here.
Want to improve your SAT score by 160 points or your ACT score by 4 points? We've written a guide for each test about the top 5 strategies you must be using to have a shot at improving your score. Download it for free now:
Have friends who also need help with test prep?
Share this article!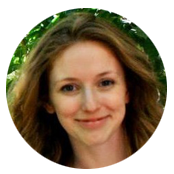 About the Author
Rebecca graduated with her Master's in Adolescent Counseling from the Harvard Graduate School of Education. She has years of teaching and college counseling experience and is passionate about helping students achieve their goals and improve their well-being. She graduated magna cum laude from Tufts University and scored in the 99th percentile on the SAT.
Get Free Guides
to Boost Your SAT/ACT