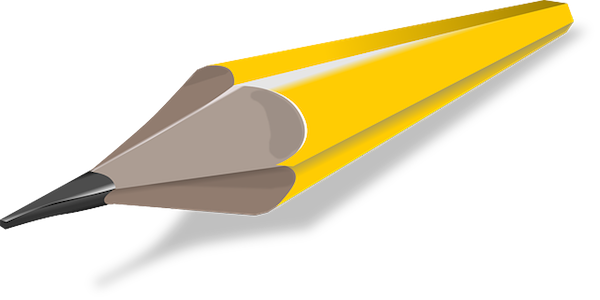 We've written the best guide to the SAT essay available anywhere.
To craft this guide, we have carefully read all official material available on the SAT essay from the College Board and read the best SAT books we could find and extracted the most important things you need to know to succeed on the essay section. Based on this research, we're confident that this is the most complete and comprehensive resource available for the SAT essay.
This guide gets deep into every aspect of the SAT essay, from the rubric to prompts to the nuts and bolts of how to write a high-scoring essay. You'll learn the best tips and strategies to use to maximize the value of your SAT essay practice as well as how much time to devote to prepping for the essay.
If you're looking for a comprehensive guide to SAT essay and how to improve your SAT essay scores, this guide is invaluable. Rather than trying to put all the information we've distilled into one long article, we've created this multi-sectioned guide to serve as a table of contents to each of our more in-depth articles.
We'll start by taking a high-level look at the importance of the SAT essay to colleges and which schools care about your SAT essay score. The next section delves into more of the details of the SAT essay prompt and rubric and outlines step-by-step how to write a perfect-scoring SAT essay. The third part of this guide takes you through tips and strategies to use with the SAT essay. Finally, we'll end with a brief rundown of our articles on the old SAT essay, which have some general writing guidance that's still useful for the current essay.
We suggest reading through this guide in order your first time through, as you would any other test prep resource. Alternatively, if you're just looking for a refresher on certain areas, you can use this guide as a reference you can jump around in as needed.
What Do Colleges Think About the SAT Essay?
Something that makes the SAT essay different from all the other sections of the SAT is its optional nature. The articles in this section will inform you about why colleges don't all require the SAT essay and whether or not it makes sense for you to take the SAT with the essay.
Does the SAT Essay Matter? Expert Guide
With the changes to the SAT essay, the importance of your SAT essay score to your college applications has grown somewhat murky. Read this article to find out why colleges still require the essay and what kind of effect it has on your college application.
Should I Take the SAT Essay? How to Decide
There are both positive and negative aspects of taking the SAT essay. This guide goes through different arguments for and against taking the SAT essay and helps you figure out which scenarios apply for you.
Which Colleges Require the SAT Essay? Complete List
Depending on which colleges you want to apply to, you may not need to take the SAT essay at all. Find out if the schools you're interested in require or recommend you take the SAT essay with this article.
Understanding SAT Essay Prompts and the SAT Essay Rubric
The next set of articles unpack the SAT essay prompt and the best way to fulfill the requirements of the essay task. You'll learn how to write consistently high-scoring SAT essays and how to preplan examples and explanations to use on the real SAT essay.
New SAT Essay Prompts: How Are They Changing?
If you're just starting your prep or are unfamiliar with the SAT essay, this article is a great introduction to the essay section. In it, we analyze the difference between the old SAT essay and the current essay for those who took the old SAT and want to see how the new essay differs. This article is also a good summary to come back to if you need a refresher on what the SAT essay asks you to do.
SAT Essay Prompts: The Complete List
One of the most important ways to improve at writing the SAT essay is to practice with official SAT essay prompts. In this article, you'll find all the free and publicly released official SAT prompts currently available, along with instructions on the best ways to use the prompts in your studying.
How to Get a Perfect 8|8|8 SAT Essay Score
Excelling on the SAT essay requires understanding the difference between an almost-perfect and a perfect-scoring essay. This article will take you through my complete analysis of a perfect-scoring SAT essay and how to improve your score. You'll learn what to be sure to do and what to avoid when writing and the key areas to focus on for maximal score increase.
How to Write an SAT Essay, Step by Step
Learn the ins and outs of writing a perfect-scoring SAT essay by following along as we go through the reading, analyzing and planning, writing, and revising stages of a sample essay. You'll get to see the whole process, from scribbled handwritten planning notes to the polished final product. At each step, you'll also discover strategies to enhance your SAT essay writing process.
SAT Essay Rubric: Full Analysis and Writing Strategies
Dive into the intricacies of SAT essay scoring with this item-by-item look at the SAT essay rubric. You'll learn about what you need to accomplish in your essay to achieve high Reading, Analysis, and Writing scores. Plus, you'll get tips on the best way to use the rubric as part of your SAT essay practice.
6 SAT Essay Examples to Answer Every Prompt
Every SAT essay requires reading a passage and analyzing how the author constructs her argument. You can't prepare ahead of time by analyzing the exact passage that will be used, but you can familiarize yourself with techniques frequently used to add impact to argumentative essays.
Learn how to identify the six persuasive techniques most commonly found in SAT essay prompts and the effect each technique has on the reader with this guide.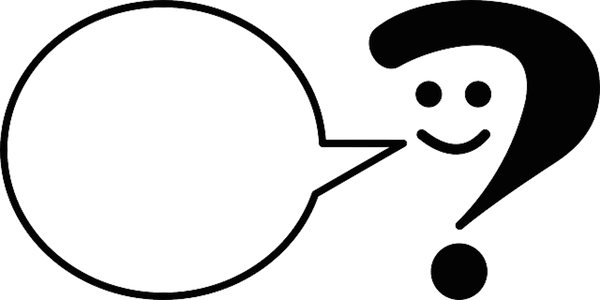 SAT Essay Strategies and Tips
Now you've gotten both a basic understanding of what the SAT essay is and a good grasp of what's required to write the best SAT essay possible. Huge success!
The next step is to take that knowledge and understanding and apply it in the most effective ways. To help you with that, we've compiled our top strategies and tips for when to take the SAT essay and how to make your SAT essay practice as efficient as possible.
SAT Essay Tips: 15 Ways to Improve Your Score
Your time is a limited and valuable resource when it comes to the SAT essay, both in terms of how much time you have to spend prepping and the 50 minutes you get to analyze and write about the prompt on the real SAT. Read this article to find out what tweaks you can make to your essay writing process that will have a large positive impact on your essay score.
Does Messy Handwriting Hurt Your SAT Essay Score?
Essay graders are trained to read all sorts of handwriting, so it's not likely your essay will be completely thrown out because the graders can't read it. However, even occasionally illegible handwriting can still affect your essay score in negative ways. Find out how messy handwriting might negatively affect your essay score and how to fix the problem in this article.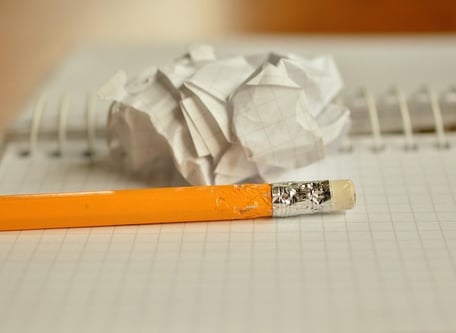 Old SAT Essay Info
This final section contains a collection of our articles on the old version of the SAT essay, which completely changed format and scoring with the March 2016 administration of the test.
The articles in this section are useful mainly for historical interest and students who are curious about the scoring and format of the old essay. You can also skim these articles for general writing tips that are still applicable for the new SAT essay.
What Is A Good SAT Essay Score?
Learn how to set your target SAT essay score and why it's important for your studying. This article is geared towards the old SAT essay, but the general concepts are still applicable for the new SAT essay.
What's the Average SAT Essay Score?
Read this article to get a good idea of how scores were distributed on the old SAT essay and how they affected students' old SAT Writing scores (update coming soon).
Why You Shouldn't Copy Skeleton Templates for the SAT/ACT Essay
This discussion of plagiarism and the SAT essay uses examples from the old SAT, but the warning it conveys about copying other people's writing and passing it off as your own on the SAT essay is still relevant.
How Does SAT Essay Length Affect Your Score?
This article discusses the old SAT essay wisdom of "the longer your essay, the higher your score," and suggests explanations for why SAT essay length and essay scores were correlated.
The scoring, prompt, and timing information are all for the old SAT, but the factors affecting length are still operative on the new SAT essay.
SAT Essay Scoring: The Real Story
Read this article for a good introduction to scoring on the old SAT essay and how your essay score affected your overall old SAT Writing score.
The Most Reliable SAT Essay Template and Format
The prompts for the old SAT essay fell into predictable categories, which made it possible to plan out the structure ahead of time. This article teaches you how to create your own SAT essay templates for the old SAT. (Update coming soon for the New SAT!)
How to Attack SAT Essay Prompts and Raise Your Score
Read this article for a thorough dissection of the old SAT essay prompt and how to use information from this analysis to preplan examples to use on your essay.
SAT Essay Strategies from Real SAT Essay Graders
Get the inside scoop on essay grading for the old SAT with these strategies amalgamated from the reports of official SAT essay graders.
SAT Essay Examples for the 6 Types of Essay Prompts
Learn about the old SAT essay prompt and the different categories of questions that students were asked to consider.
Train the SAT Essay with Real Examples
Get a real feel for what old SAT essays were like with the real essay samples analyzed in this article.
Do Longer SAT Essays Really Score Higher?
Read this article for a general discussion of old SAT essay length and what features your essay needed to have for a high score.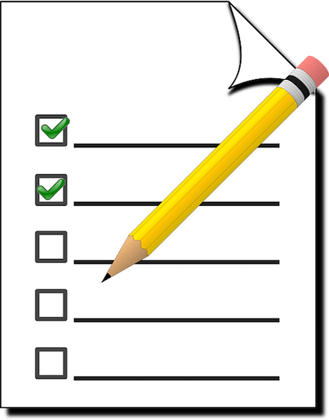 What's Next?
There's a lot of information in this guide to digest, but your SAT essay practice shouldn't stop at reading this articles and strategy guides. The best way to prep for the SAT essay is to write timed essays in response to real SAT essay prompts.
Before you score your essay on the rubric, be sure to read through our guide to diagnosing your weaknesses and reviewing your mistakes. The article uses examples of multiple choice questions, but the strategies of honing in on your weak spots work equally well for the essay.
Above all, stay motivated! And if you liked this guide, don't forget to read our other ultimate SAT prep guides for SAT Reading, Writing and Language, and Math.
Want to improve your SAT score by 160 points?
Check out our best-in-class online SAT prep program. We guarantee your money back if you don't improve your SAT score by 160 points or more.
Our program is entirely online, and it customizes what you study to your strengths and weaknesses. If you liked this SAT Essay lesson, you'll love our program. Along with more detailed lessons, you'll get your SAT essays hand-graded by a master instructor who will give you customized feedback on how you can improve. We'll also give you a step-by-step program to follow so you'll never be confused about what to study next.
Check out our 5-day free trial:
Have friends who also need help with test prep?
Share this article!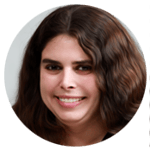 About the Author
Laura graduated magna cum laude from Wellesley College with a BA in Music and Psychology, and earned a Master's degree in Composition from the Longy School of Music of Bard College. She scored 99 percentile scores on the SAT and GRE and loves advising students on how to excel in high school.
Get Free Guides
to Boost Your SAT/ACT