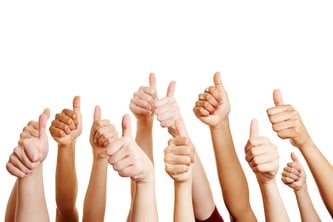 Is it a good idea to take the PSAT as a sophomore? Here's a spoiler: Absolutely. Affirmative. A resounding yes.
When you take the PSAT as an 11th grader, there are some pretty high stakes attached in the form of National Merit distinctions and scholarships. Therefore, it's definitely a good idea to do a trial run before you sit for the one that counts for so much.
Let's talk about all the reasons it's a smart and strategic idea to sit for the PSAT as a sophomore.
Reason 1: It's Good Practice for the Junior-Year PSAT
Once again, your junior-year PSAT scores might make you eligible for National Merit distinctions—such as Commended Scholar, Semifinalist, and Finalist—and even scholarships if you score in the top 1%.
The types of questions and skills tested on the PSAT don't change too much from year to year, so taking it as a sophomore is a great way to familiarize yourself with the test. With this valuable, realistic testing experience and your own self-studying and prep, you'll be a pro by the time you sit for the PSAT again your junior year.
If you're prepping throughout your freshman year and the summer after it, taking the PSAT during your sophomore year can be a good check-in and way to gauge your progress. If you're already scoring in the 95th percentile or above, you're in a good place to bring your scores up into the top 1% the following year. Your sophomore score report will help you identify your strengths and weaknesses and show you what to focus on so you can bring your scores up over the top.
It's especially smart to practice taking the PSAT as a sophomore if you are aiming for a qualifying National Merit score. The PSAT is also helpful to prepare you for the other hugely important test for college: the SAT.
Reason 2: It's Good Practice for the SAT
The PSAT is a lot like the SAT. Your PSAT scores are meant to predict your SAT scores; as a result, the two tests are scored on a similar scale. While the PSAT is scored between 320 and 1520, with a range of 160-760 for both Math and Evidence-Based Reading and Writing (EBRW), the SAT is scored between 400 and 1600, with a range of 200-800 for both Math and EBRW.
The range for PSAT scores is slightly lower to account for the fact that it's a somewhat easier test than the SAT. Though a perfect PSAT score predicts a strong SAT score, it's not necessarily directly comparable to a full 1600 on the SAT.
Apart from a similar scoring system and no point deductions for wrong answers, the PSAT and SAT are similar in the skills they highlight. Both exams focus on understanding meaning in context, commanding evidence, and interpreting and applying data from graphs and charts. Instead of asking you to answer questions about stand-alone sentences, for example, the tests will ask you about longer passages and the relationships among sentences.
Because of this, prepping for and taking the PSAT will directly help you do well on the SAT. You can even use your PSAT scores to predict your SAT scores and set goals from there. If you're doing well already on the PSAT, you might want to try prepping for and even taking the SAT as a sophomore as well. If you do well, you could get it out of the way altogether. If not, you could just retake it your junior and senior year to try to continue improving your scores.
It is possible to do very well on the SAT as a sophomore, and by preparing early you'll be ahead of the curve and can ease your workload for junior year.
Want to get a head start on the PSAT NMQST? We have the industry's leading PSAT prep program. Built by Harvard grads and SAT full scorers, the program learns your strengths and weaknesses through advanced statistics, then customizes your prep program to you so that you get the most effective prep possible.
Check out our 5-day free trial today:
Reason 3: It's Useful for AP Class Placement and Test Success
In addition to predicting SAT scores, PSAT scores have some predictive correlation with your future AP test scores. As a result, some high schools use sophomore-year PSAT scores to determine students' readiness for AP classes and to approve AP course placement. It's a good idea to speak with your school counselor to see whether PSAT scores are a consideration in planning the following year's course schedule.
Regardless of your school's requirements, your PSAT performance can personally reveal whether you're ready to take on AP; they can also help you determine where you need to do some more studying and prep to strengthen your skills for the following year.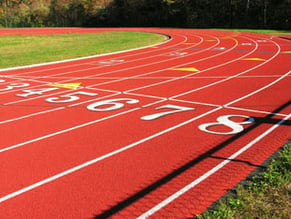 Show colleges you're on the right track.
Reason 4: It Shows Colleges You're on the Right Track
The last reason to take the PSAT as a sophomore is the message it sends to colleges.
Putting in the effort to take the PSAT as a sophomore signals to colleges that you're doing all you can to prepare for college throughout your high school career. You can even be directly added to contact lists if you so choose, based on the personal information and interests you indicated at the beginning of the test.
Therefore, taking the PSAT in 10th grade is not just helpful to you in the present for improving your scores and for understanding your academic strengths and weaknesses—it also has long-reaching benefits in your future by demonstrating your overall readiness for college.
Summary: Taking the PSAT as a Sophomore
In sum, taking the PSAT in 10th grade can be a valuable testing experience and tell you where you need to improve for junior year, especially if you're aiming for National Merit.
Just like the SAT, the PSAT is all about preparation. You can absolutely do well and improve your scores through practice, but this practice needs to be specific to your needs and concentrated on the areas you struggle with the most.
Your 10th grade score report can help predict your future PSAT and SAT scores. In addition, it can be a helpful measure of how effective your studying has been so far.
Basically, taking the PSAT in 10th grade is both predictive and diagnostic: it tells you where you're headed and what weaknesses you can turn into strengths to achieve your junior-year goals.
What's Next?
Want to learn more about the PSAT? Check out our expert guides to learn everything you need to know about the PSAT format and how it's scored.
Hundreds of students have downloaded these free PSAT practice tests to boost their PSAT scores. This article has two official PSAT practice tests for you to download and the tips you need to know to use them effectively in your prep!
Are you planning to take the SAT? This article explains why it's so important to start studying early and how to go about doing so.
Want to improve your SAT score by 160 points?
Check out our best-in-class online SAT prep program. We guarantee your money back if you don't improve your SAT score by 160 points or more.
Our program is entirely online, and it customizes your prep program to your strengths and weaknesses. We also feature thousands of practice questions, 10 official SAT practice tests, and personal feedback on your essays from an expert instructor.
Check out our 5-day free trial:
Have friends who also need help with test prep?
Share this article!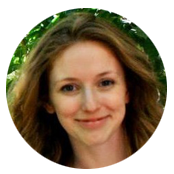 About the Author
Rebecca graduated with her Master's in Adolescent Counseling from the Harvard Graduate School of Education. She has years of teaching and college counseling experience and is passionate about helping students achieve their goals and improve their well-being. She graduated magna cum laude from Tufts University and scored in the 99th percentile on the SAT.
Get Free Guides
to Boost Your SAT/ACT