If you're interested in attending an independent school, you may have heard the term SSAT being batted around and may now be wondering how to study for the test. In this article, we'll briefly cover the basics of what the SSAT is and does, list the best study materials to use, and offer key SSAT prep strategies and tips.
SSAT Prep Basics
Before we dive into how to study for the SSAT, let's make sure we're clear on some basic characteristics of the test itself.
What Is the SSAT?
The SSAT, or Secondary School Admission Test, is a standardized test required by a number of independent schools worldwide as a part of any hopeful student's application.
It's offered at three levels:
Elementary, for students currently enrolled in Grades 3 or 4
Middle, for students currently enrolled in Grades 5 through 7
Upper, for students currently enrolled in Grades 8 through 11
What Does the SSAT Test?
The SSAT measures verbal, quantitative, and reading skills, all the while emphasizing critical thinking and problem solving.
The quantitative section tests things like basic operations, basic fractions, and ordering numbers (for the elementary-level students) and algebra, geometry, and data analysis (for the upper-level students).
The verbal section consists of responding to synonym and analogy questions at an appropriate level for the student's age.
The reading section is focused on answering comprehension and analysis questions related to short passages from a variety of genres.
The test is almost entirely multiple-choice, with the exception of one 15-25 minute free- response writing exercise. Younger students will be asked to write a short story, while older students will have the choice of constructing an essay if they prefer.
The SSAT is designed to measures skills rather than achievement; in other words, it's not intended to rely on your mastery of specific material. This is supposed to help keep the test fair across all different backgrounds from which a student might originate.
By its own admission, the test can't measure the other factors that make you a great student, like determination and creativity. That's why the test is only part of any application.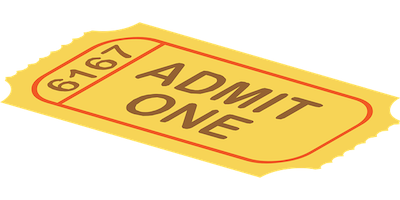 It takes a golden combination of qualities to get admitted to a selective school.
How Is the SSAT Scored?
The SSAT is norm-referenced, meaning your final score is based on how well you do compared to other test takers. You will receive a scaled score and a percentile ranking.
The scaled score's range will depend on the student's grade level:
For Elementary, the range is 300-600 per section, or 1200-1800.
For Middle, the range is 440-710 per section, or 1320-2130.
For Upper, the range is 500-800 per section, or 1500-2400.
The percentile ranking is always on a scale of 1-99, and it represents your performance as compared to students of the same grade who tested on the SSAT for the first time within the past three years in the US or Canada.
While the test is designed to be of "middle difficulty," this is a very competitive group of students against which you're being scored—these are the select students applying to the finest independent schools.
Best SSAT Study Material
Before we get into how to study for the SSAT, let's talk about where to find the prep materials you need.
The Official SSAT Guide
The Official Guide is free to download for the Elementary Level and can easily be ordered for the Middle or Upper Level.
The Official Guide is an essential component of preparing for the SSAT; it provides exposure to and an explanation of the format and content of the test. It answers a number of the essential questions you may have about the SSAT, including more in-depth information about its purpose and use, a detailed explanation of the scoring, and tips for how to prepare. It also includes official practice test problems, and, for Middle and Upper Level students, complete practice tests.
SSAT Practice Tests
Though these may be drawn from the Official Guide, I'm considering them a separate element here—same source, different resource.
Use practice tests to familiarize yourself with the format, instructions, time constraints, and content. They're a great opportunity to practice as well as to ease the uncertainty you are likely to feel when facing a test of unknown characteristics.
Practice tests also provide the perfect opportunity to assess your own strengths and weaknesses. From there, you can ask a teacher or parent for help on the specific areas where you struggle.
Need more help with this topic? Check out Tutorbase!
Our vetted tutor database includes a range of experienced educators who can help you polish an essay for English or explain how derivatives work for Calculus. You can use dozens of filters and search criteria to find the perfect person for your needs.
Other SSAT Prep Resources
Once you've determined your weaknesses, you should scour the internet and the world of print for extra study resources in those areas. Always check a source's legitimacy before you commit to using it; see who published it, what audience it's intended for, and, if possible, what kinds of results it's gotten.
Also don't underestimate your teachers' valuable knowledge when it comes to finding workbooks and other practice problems; asking a teacher or librarian for help is a great place to start.
Finally, you may want to consider finding someone to help you with your studying, whether that's a tutor or just a friend who can cheerlead you along the way. Again, don't be afraid to ask adults for help; teachers, librarians, and parents know a lot.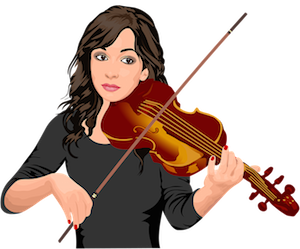 As with most skills (like playing the violin), practice makes perfect.
How to Study for the SSAT: 5 Steps
Let's go though the prep process step-by-step.
#1: Take an Official Practice Test
You should start prepping at least three months before you plan to take the SSAT. The first step is to take a practice test and then analyze your performance: what are your strengths and weaknesses, and what growth will you need to see in order to reach your goal? Quantify where you are and where you want to be. Note your performance in each of the three scored content areas.
#2: Study Regularly
Having a regular study schedule is vital to raising your score, since you need to put in real time and effort to improve
Are you way behind your goal—say, more than 200 points? Think about scheduling at least an hour or two a week for Elementary students or up to three or four hours a week for Upper students.
Are you looking to make a more moderate score increase of 100 - 200 points? You'll still want to study regularly, but can cut down to an hour or less per week for Elementary-level or roughly two hours per week for Upper-level.
Are you right about where you need to be in your score? You don't need to put in quite the same level of sustained SSAT prep, but I still recommend taking one or two more practice tests to keep your scores stable (or even improve them!).
#3: Focus on Your Weaknesses
In your prep, focus in on the topics that were hardest for you, but don't forget to dust the ones you've mastered off pretty routinely, too.
For the quantitative section, pay close attention in your math class; especially review/practice the topics that are slated to come up on the test, according to the Official Guide.
For the verbal section, make a game of playing with synonyms and analogies in everyday life. Get your friends and family in on it, too, if you can!
For the reading section, the best thing you can do is actively engage with reading on a daily basis. Draw from multiple genres, and force yourself to answer questions (your own or someone else's) about the text you've read.
For all sections, complete practice problems as often as you can.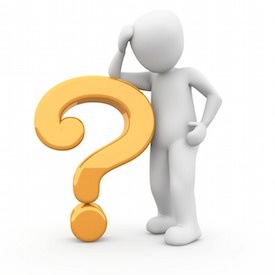 Answering questions: one of the best ways to practice.
#4: Take Another Practice Test—In Fact, Take a Few
Take a practice test every three weeks or so—more often if you are uncomfortable with the test and want a greater improvement, less often if you feel at ease testing and are near your goal score.
Use these practice tests as a time to increase your familiarity with the format and feel of the test. Also perform a check-in to see how your trouble areas are progressing. Ask where your focus needs to be at this point in time.
#5: Slow Down About a Week Before the Test
Give yourself plenty of time to relax; cut down on your study time, and get plenty of rest. Stop studying altogether a day or two before the test. You need to start storing up sleep for the big day!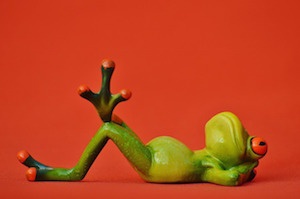 Everyone needs to relax sometimes!
3 More SSAT Prep Tips
Here you'll find some additional helpful how-to's.
Take the SSAT More Than Once
If taking an actual SSAT as a sort of practice run is possible for you and your family, it's the best way to get a feel for the experience of the test. Figure out early on when you want to take this practice trial and when you want to take the real thing.
Know the Format Inside and Out
For example, Middle and Upper Level students will be up against a guessing penalty and will lose points for wrong answers, so they should only guess if they can eliminate choices. Elementary Level students do not have a guessing penalty and should fill in a bubble for every question.
Also, Middle and Upper Level students will be asked to complete an unscored experimental section, which Elementary Level students will not.
Don't Stress Too Much About the Test
It's an important test and should be taken seriously, but excessive stress won't help anything. Keep the test in perspective; it won't make or break your life.
When I was younger, I thought my grades in elementary and middle school would help me get into the right program in high school, my grades there would get me into the right college, and attending the right college would set me up for a life of success. It doesn't work that way in real life.
Yes, your grades and test scores look good on applications, but no school has the magical power to make you successful if you're admitted—or unsuccessful if you're not. Life is full of unexpected choices and alternate options, and colleges don't really care about the first report card you ever got.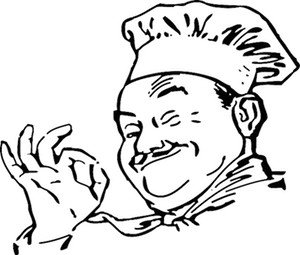 Remember: it's going to be OK.
Conclusion
Studying the SSAT is really a matter of knowing the format of the test and alternating between practice tests and good old-fashioned content review. It's a good idea to take at least a few practice tests before the real thing—it may even be bright to take an official SSAT for practice.
As with any standardized test, remember that it represents just one part of you, and don't let it hang over you like a dark cloud. If you've been paying attention in school, you already know most of this material. Studying is still essential, but remember that the test has no power to define you.
What's Next?
Once you've got the SSAT out of the way, there may be other tests you want to study for. If you need to take the SAT, check out our guide to getting a perfect score on that particular exam.
You may also appreciate our top five tips on how to study for the SAT.
If you're not quite sure why the SAT might be so important, read about its importance in the process of college admissions.
Want to improve your SAT score by 160 points or your ACT score by 4 points? We've written a guide for each test about the top 5 strategies you must be using to have a shot at improving your score. Download it for free now:
Have friends who also need help with test prep?
Share this article!
About the Author
Vero is a firsthand expert at standardized testing and the college application process. Though neither parent had graduated high school, and test prep was out of the question, she scored in the 99th percentile on both the SAT and ACT, taking each test only once. She attended Dartmouth, graduating as salutatorian of 2013. She later worked as a professional tutor. She has a great passion for the arts, especially theater.
Get Free Guides
to Boost Your SAT/ACT