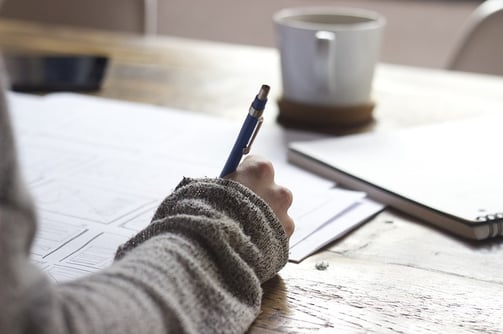 Are you hoping to be one of the less than 4% of students admitted to Stanford this year? If so, you'll need to write some amazing essays as part of your application.
In this article, we'll outline the different types of essays you need to write for your Stanford University application and teach you how to write an essay that will help you stand out from the thousands of other applicants. We'll also go over the five short answer questions that are part of the Stanford supplement.
So let's get started!
What Are the Stanford Essays?
Stanford requires that you complete a total of four essays as a part of your application for admission.
You'll need to answer one prompt provided by the Common Application or Coalition Application, depending on which one you use to submit your Stanford application through. You can find more information about the Common Application essays here, and more info about the Coalition essay prompts here.
You'll also need to respond to three Stanford-specific short essay questions.
The Stanford essay prompts offer you plenty of opportunities to show off your qualifications as an applicant and wow the admissions committee.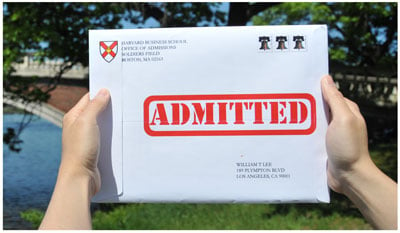 Want to get into Stanford or your personal top choice college?
We can help. PrepScholar Admissions is the world's best admissions consulting service. We combine world-class admissions counselors with our data-driven, proprietary admissions strategies. We've overseen thousands of students get into their top choice schools, from state colleges to the Ivy League.
Learn more about PrepScholar Admissions to maximize your chance of getting in.
2022-2023 Stanford Essay Prompts
You'll need to respond to three Stanford Questions for your Stanford supplement essays. You'll submit the Stanford supplement essays online with your Coalition or Common app.
You need to respond to all three of the Stanford essay prompts for your application. Each one of the Stanford essays has a 100-word minimum and a 250-word maximum.
Here are the 2022-2023 Stanford essay prompts:
#1: The Stanford community is deeply curious and driven to learn in and out of the classroom. Reflect on an idea or experience that makes you genuinely excited about learning.
#2: Virtually all of Stanford's undergraduates live on campus. Write a note to your future roommate that reveals something about you or that will help your roommate—and us—know you better.
#3: Tell us about something that is meaningful to you, and why?
Stanford Essays Analyzed
In this section, we'll be looking at each of the three Stanford supplement essays in depth. Remember, every applicant must answer every one of the Stanford essay prompts, so you don't get to choose which essay you would like to write. You have to answer all three of the Stanford essay prompts well in order for your application to stand out.
Let's take a look at each of the three Stanford short essay questions and see how to write something meaningful for each.
Stanford Essay Prompt 1
The Stanford community is deeply curious and driven to learn in and out of the classroom. Reflect on an idea or experience that makes you genuinely excited about learning. (100 word min, 250 word max)

This Stanford essay prompt is very broad. The structure of the prompt indicates that the committee is interested in learning about your curiosity inside and outside of the classroom, so don't feel like you have to limit the lessons you talk about to ones that occur at school.
The most important thing to remember here is to be specific. The committee doesn't want you to wax poetic about the virtues of remaining eternally curious; they want to see how a real-life example has affected you.
For instance, instead of talking about how a trip to a foreign country opened your eyes to different cultures, pick a specific moment from your visit that really hammered home the importance of curiosity. Go into detail about how that one experience affected you. Being specific is more powerful than speaking in generalized platitudes.
Similarly, you want to write about something that you're genuinely passionate and excited about. After all, it says so right in the prompt! Pick a topic that you truly love, such as a historical fiction book that you read that inspired you to learn about a new era in history or the science fiction movie that sparked curiosity about how time works in space.
Don't feel limited to your potential major. Stanford doesn't require that you pick and stick with a specific major for your application, so you don't have to write about a moment here that relates to your predicted course of study. In fact, picking a learning experience in a different field will better show that you're curious and open to new ideas.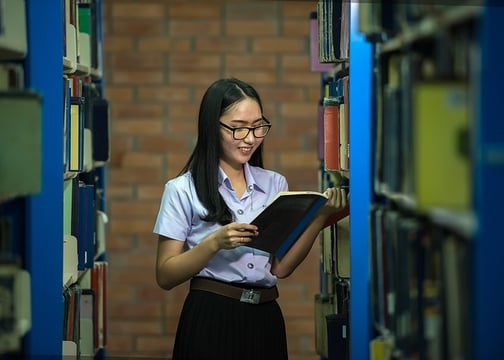 Stanford Essay Prompt 2
Virtually all of Stanford's undergraduates live on campus. Write a note to your future roommate that reveals something about you or that will help your roommate—and us—know you better. (100 word min, 250 word max)

Stanford's roommate essay question is notorious. While the other two of the three Stanford essays may change from year-to-year, the Stanford roommate essay is always on the application.
First, remember that this essay is written to your future roommate, who will be one of your peers. You can adopt a more informal, fun tone with this essay, because the prompt indicates that it's going to someone who is your age.
The Stanford roommate essay is your opportunity to show a different side of your personality than the admissions committee will see on the rest of your application. This essay is your chance to show yourself as a well-rounded person who has a variety of different interests and talents.
Don't repeat information that the committee can find elsewhere on your application. Take the time to share fun, personal details about yourself.
For instance, do you make awesome, screen-accurate cosplays or have a collection of rock crystals from caving expeditions? Think about what you love to do in your spare time.
Be specific—the committee wants to get a real picture of you as a person. Don't just say that you love to play video games, say exactly which video games you love and why.
The roommate essay is also a great time to show off your community—the friends, family, teammates, etc. who make up your current life. You can talk about the deep bonds you have and how they have affected you. Showing your relationships to others gives the committee a better idea of how you will fit in on Stanford's campus.
All in all, the Stanford roommate essay is a great opportunity to have some fun and show off some different aspects of your personality. Let yourself shine!
Stanford Essay Prompt 3
Tell us about something that is meaningful to you, and why? (100 word min, 250 word max)

While all three of the Stanford essay prompts are fairly broad, the third Stanford essay prompt is by far the broadest. You can write about anything that's meaningful to you here—the prompt doesn't specify that you have to talk about something academic or personal.
Sometimes, broad prompts can be more intimidating than prompts that have a very narrow focus. The trick here is to (again) pick something specific and stick to it.
Don't, for instance, say that world peace is meaningful to you because it won't sound sincere. You should talk about something that is uniquely important to you, not the other thousands of students that are applying to Stanford.
Pick something that is really meaningful to you. You could talk about your relationship with your grandmother and how she taught you how to cook or a specific musical album that reminds you of an important experience in your life. You might talk about a club or after-school activity that has broadened your horizons or an academic award you won after an extreme challenge.
Whatever topic you choose, your essay should feel sincere. Don't write what you think the committee wants to hear. They'll be more impressed by a meaningful experience that rings true than one that seems artificial or implausible.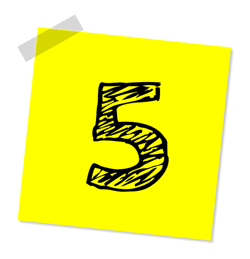 Stanford Short Answer Questions Analyzed
Along with your essays, you'll also need to answer five short questions. You'll only have 50 words to answer each one...so you'll need to make it count!
Question 1: The Social Challenge Question
What is the most significant challenge that society faces today?
There are two ways you can answer this question. First, you can choose a significant social challenge that matters to you. For instance, perhaps your parents are essential workers, and the COVID pandemic revealed the unfair labor practices that exist in the US to you. Labor issues are a major social issue both in the US and abroad, and because you're impacted by it, you'll be able to put together a very compelling and powerful answer.
The other approach you can take to this question is linking it to your academic interests. Perhaps you want to major in mechanical engineering. One huge social issue is access to clean drinking water. In your response, you can explain the issue and then talk about how it inspired you to become a mechanical engineer. Maybe you want to develop better water decontamination systems! That would be a great response to this question.
The big thing to remember is you need to include a why in your answer. Why do you think this challenge is significant? And how are you planning to help solve this problem? Make sure you include these answers in your response!
Question 2: The Summer Question
How did you spend your last two summers?
This is a pretty straightforward question. Make a list of everything you did the past two summers, then parse it down so that you're including the most important aspects. For example, say you volunteered at a summer camp for the past two summers, but you also helped your family with chores and volunteered with a political campaign. Our recommendation would be to leave the chores out and focus on the bigger, more notable aspects of your summer vacation.
But maybe you had to work over the summers. Or perhaps you weren't able to take on extracurriculars because your parents needed your help caring for your younger siblings. Don't worry: those are great answers here, too. Your response doesn't have to be flashy—you don't have to have spent two summers participating in scientific research!
The important thing is to include a why in your answer. Why did you spend your summer vacations this way? And what do your choices say about your values? For instance, if you helped care for your younger siblings, you can explain that family is important to you, and that's part of why you're driven to get a college education. Counselors are trying to get a sense of who you are and what you care about!
Question 3: The Historical Moment Question
What historical moment or event do you wish you could have witnessed?
Think back to your history classes. Is there a historical moment you're fascinated with? This is a good time to share it with the admissions committee! Maybe you love legal history, so you would have loved to have attended Ruth Bader Ginsburg's swearing in ceremony. Or perhaps you're more interested in medicine, so you'd have loved to witness Wilhelm Röntgen discover x-rays.
Our best advice for answering this question is to be specific and original. Stay away from popular and obvious answers, like "the signing of the Declaration of Independence" or "Lincoln's Gettysburg address." Pick something more unique so that you stand out from other applicants. Once you've picked your historical moment, explain why you'd want to witness it!
Question 4: The Extracurriculars and Responsibilities Question
Briefly elaborate on one of your extracurricular activities, a job you hold, or responsibilities you have for your family.
The key word in this question is "one." The admissions counselors don't want to read a list of your responsibilities. They want you to talk about one of them and then explain why you participate and/or why it's important to you.
For this question, avoid discussing something that's already evident from the rest of your admissions packet. For instance, if you've already listed band as an extracurricular and talked about it in one of your essays, you don't really need to talk about it here. Give the admissions counselors new information about yourself that they wouldn't be able to learn from other parts of your application.
For instance, maybe you help your dad out with his lawn care business in the summers. That would be a great thing to discuss here, especially if you haven't had a chance to talk about this elsewhere in your application. You could use this opportunity to discuss how helping your family out is important to you, and you also appreciated getting to know the people in your community while cutting their grass.
Whatever activity you choose, be sure to do more than just explain what that activity entails. Go into detail about what it means to you. Why do you participate in that activity? How has it impacted you as a person? You'll have to keep it brief, but these kinds of personal details are what Stanford admissions counselors are looking for.
Question 5: The Stanford Question
Name one thing you are looking forward to experiencing at Stanford.
Answering this question starts with research. What is one—again, just one—thing you can't wait to learn, experience, or participate in as a Stanford student? You'll need to spend some time on the Stanford website looking into the different opportunities available to students.
First things first: limit your answer to academics or academic-leaning extracurricular activities. Yes, Palo Alto is beautiful. And yes, Stanford has a fun football program. But admissions counselors want to see that you're going to be a thoughtful, involved member of the Stanford community. So while these things are true and fun, this question is your chance to explain how you're going to get involved on the Stanford campus...and maybe even give back, too.
Also, the best answers to this question are going to be specific. Instead of saying that you can't wait to participate in clubs, pick one (like the Food and Agribusiness Club) and discuss why it's so exciting to you. The more specific you are, the more you'll show admissions counselors that you're super serious about being a Stanford student.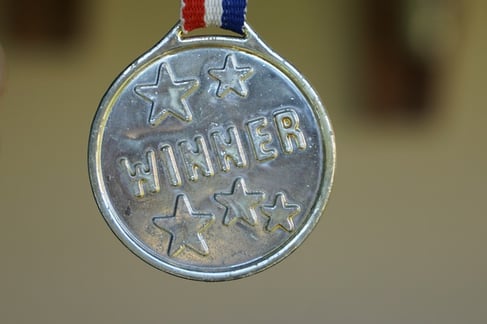 How to Write a Great Stanford Essay
Regardless of which Stanford essay prompt you're responding to, you should keep in mind the following tips for how to write a great Stanford essay.
#1: Use Your Own Voice
The point of a college essay is for the admissions committee to have the chance to get to know you beyond your test scores, grades, and honors. Your admissions essays are your opportunity to make yourself come alive for the essay readers and to present yourself as a fully fleshed out person.
You should, then, make sure that the person you're presenting in your college essays is yourself. Don't try to emulate what you think the committee wants to hear or try to act like someone you're not.
If you lie or exaggerate, your essay will come across as insincere, which will diminish its effectiveness. Stick to telling real stories about the person you really are, not who you think Stanford wants you to be.
#2: Avoid Cliches and Overused Phrases
When writing your Stanford essays, try to avoid using cliches or overused quotes or phrases.
These include quotations that have been quoted to death and phrases or idioms that are overused in daily life. The college admissions committee has probably seen numerous essays that state, "Be the change you want to see in the world." Strive for originality.
Similarly, avoid using cliches, which take away from the strength and sincerity of your work.
#3: Check Your Work
It should almost go without saying, but you want to make sure your Stanford essays are the strongest example of your work possible. Before you turn in your Stanford application, make sure to edit and proofread your essays.
Your work should be free of spelling and grammar errors. Make sure to run your essays through a spelling and grammar check before you submit.
It's a good idea to have someone else read your Stanford essays, too. You can seek a second opinion on your work from a parent, teacher, or friend. Ask them whether your work represents you as a student and person. Have them check and make sure you haven't missed any small writing errors. Having a second opinion will help your work be the best it possibly can be.
What's Next?
If you want to be one of the 6% of students accepted to Stanford, you'll have to have a great GPA. Check out our guide on how to get good grades in high school for some tips and strategies!
Confused or intimidated about the college admissions process? Check out our complete guide on how to apply to college.
If you want to stand out from the crowd as an applicant, you'll need a solid resume of extracurricular activities. Learn more about your extracurricular options and why they matter.

Want to write the perfect college application essay? Get professional help from PrepScholar.
Your dedicated PrepScholar Admissions counselor will craft your perfect college essay, from the ground up. We'll learn your background and interests, brainstorm essay topics, and walk you through the essay drafting process, step-by-step. At the end, you'll have a unique essay that you'll proudly submit to your top choice colleges.
Don't leave your college application to chance. Find out more about PrepScholar Admissions now:
Have friends who also need help with test prep?
Share this article!
About the Author
Hayley Milliman is a former teacher turned writer who blogs about education, history, and technology. When she was a teacher, Hayley's students regularly scored in the 99th percentile thanks to her passion for making topics digestible and accessible. In addition to her work for PrepScholar, Hayley is the author of Museum Hack's Guide to History's Fiercest Females.
Get Free Guides
to Boost Your SAT/ACT