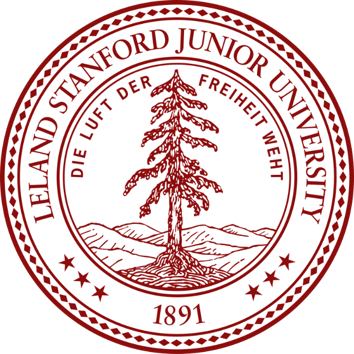 Most high school students have heard of Stanford University, but what do you really know about this elite institution—other than that it's really good? In this article, we'll cover all of the major points to know about Stanford, including its history, student outlook and life, and financial aid.
Stanford University Overview
Founded in 1885, Stanford University is a world-renowned, private research university that aims to promote research, student-faculty interaction, interdisciplinary work, and academic excellence. It's well known for its entrepreneurial spirit and strong ties to Silicon Valley, the hub of numerous tech start-ups and global businesses, such as Facebook, Apple, and Google.
Now, where is Stanford University? The school is located in the small city of Stanford in the Bay Area of Northern California and around 30 miles from San Francisco. The main campus is one of the largest in the United States, at 8,180 acres.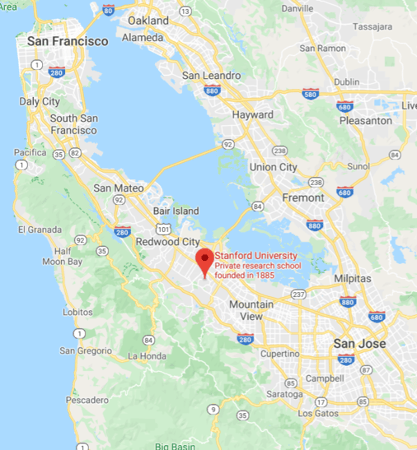 Seven schools make up Stanford University:
School of Earth, Energy & Environmental Sciences
School of Engineering
School of Humanities & Sciences
Graduate School of Business
Graduate School of Education
School of Law
School of Medicine
In terms of enrollment, over 17,000 students, including around 7,000 undergrads, attend Stanford; this makes it a medium-sized institution. Additionally, the school has 2,240 faculty members.
But enrolling here is no easy feat. Stanford is highly competitive for undergrads: currently, the Stanford acceptance rate is right around 4%, one of the lowest in the country. This means that only four out of every 100 applicants get admitted.
Because of its prestige, the Stanford University ranking is generally the top 10, sometimes top five, on most national university ranking lists.
Here's a recap of what we've touched on so far about Stanford:
Location
Stanford, CA
Campus Size
8,180 acres
# of Schools
7
Enrollment
Total: 17,381
Undergraduate: 7,087
# of Faculty Members
2,240
Stanford Acceptance Rate
4%
Stanford Ranking
Top 10
Student Outlook at Stanford
The six-year graduation rate for undergraduates at Stanford is 94%, so most students take a maximum of six years to earn their bachelor's degrees, while a small minority takes longer or doesn't finish at all.
After graduation, Stanford alumni can look forward to making good money. According to PayScale, the early career salary for Stanford grads is an impressive $83,500, while the mid-career salary is a whopping $161,400. This places Stanford in the top 10 universities for highest income for grads.
So as you can see, Stanford students generally have a very good outlook when it comes to money and how long it'll take them to earn their bachelor's degrees.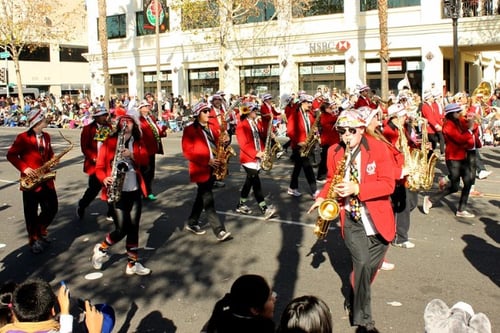 Stanford University marching band (Prayitno/Flickr)
Student Life at Stanford
Students at Stanford typically enjoy their experiences here and have many options to choose from when it comes to academic programs and extracurricular activities.

Of all freshmen, 99% stay at Stanford for their second year, indicating that the vast majority of students are highly satisfied with their overall experience at the university. Note that all freshmen are required to live on campus, and housing is guaranteed for four years (which explains why an incredible 93% of all undergrads live in university housing!).
In terms of academic programs, undergrads have more than 65 Stanford majors to choose from across three schools (the other four schools give out only graduate degrees):
School of Earth, Energy & Environmental Sciences
School of Engineering
School of Humanities & Sciences
Some of the most popular majors include computer and information sciences, engineering, social sciences, and interdisciplinary studies.
In addition, Stanford is home to 18 interdisciplinary institutes, which allow students to combine different areas of study to form their own unique programs.
Regarding class size, the student-faculty ratio is 5:1; this means that there are just five students for every professor—an excellent ratio that ensures all students have ample one-on-one time with the faculty members.
Outside academics, students can choose from more than 650 student groups, from sports and academic clubs to arts groups and religious organizations. Around 25% of undergraduate students partake in Greek life as well.
Sports, particularly football, are very popular at Stanford University. The Stanford Cardinal (yes, it's singular!) are part of the NCAA Division I. Arguably one of the most important annual football games is Stanford vs UC Berkeley, which is known as the "Big Game."
Stanford University Tuition and Aid
Stanford University tuition is quite high due to the school's status as an elite private institution. Currently, tuition and fees are $53,529 per year.
The average tuition and fees for private four-year colleges, as reported by the College Board, is $32,410, which means that Stanford costs $20,000+ more on average.
Despite this high price tag, Stanford has a pretty generous financial aid policy. As a need-blind institution, Stanford never takes into consideration a student's ability to pay before making an admissions decision.
Here's how aid works, according to Stanford's official website (bold emphasis mine):
"For most students, this expected contribution will be at least $5,000: typically $1,500 from prior earnings (particularly summer earnings), and $3,500 from part-time employment during the academic year. The total expected contribution from student earnings will vary based on individual circumstances."
Scholarships are the main source of aid for Stanford students: around 58% of students receive scholarships, and this number includes athletic scholarships as well. While Stanford generally does not give out any loans, you may request them if needed.
As is the case with many elite private colleges, you'll usually be asked to pay less the lower your family's annual income is.
This chart shows the average net cost of attending Stanford (the net cost is the total, with housing and everything else, you can expect to pay after any scholarships, grants, and/or loans):
| | |
| --- | --- |
| Family Income Bracket | Stanford Net Cost (2017-18) |
| $0-$30,000 | $1,226 |
| $30,001-$48,000 | $113 |
| $48,001-$75,000 | $451 |
| $75,001-$110,000 | $10,928 |
| $110,001 and more | $43,779 |
Source: NCES College Navigator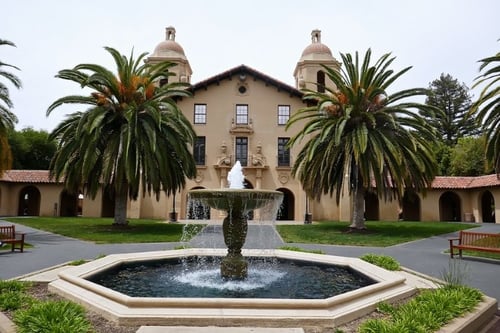 Old Union Fountain at Stanford University (Ali Eminov/Flickr)
Stanford History and Alumni
Established in 1885 by California senator Leland Stanford and his wife, Jane, Stanford University was founded in memory of the couple's only child, Leland, Jr., who passed away from typhoid in 1884. This is why the official name of the university is (still!) Leland Stanford Junior University.
In 1891 Stanford officially opened its doors as a nonsectarian, coeducational university. Its aim was to be affordable for students and produce cultured graduates who could practically contribute to society. Originally, the university's main focuses were the liberal arts and engineering.
The first few decades were a bit rough financially, but by the 1920s—thanks to alumnus and future US President Herbert Hoover—Stanford was able to get past these issues with funding. As the 20th century progressed, Stanford quickly transformed into a major hub for scientific advancement and groundbreaking research.
Much of Stanford's success can be attributed to its faculty and alumni. Since its founding, 32 faculty members have won Nobel Prizes, and four have won Pulitzer Prizes.
As for students, Stanford University notable alumni include the following:
Herbert Hoover, former US president
Marissa Mayer, former Yahoo! CEO and president
Reese Witherspoon, Academy Award-winning actress
Chelsea Clinton, daughter of politicians Hillary and Bill Clinton
Sandra Day O'Connor, first woman on the Supreme Court
Peter Thiel, co-founder of PayPal
Cory Booker, first African-American senator from New Jersey
Sally Ride, first female American astronaut
Tiger Woods, professional golfer (did not complete degree)
Resources for Stanford University Applicants
Applying to Stanford isn't an easy process, which is why we have tons of resources you can use.
First, you should check out our Stanford admission requirements page so you can see what kinds of test scores and GPA you'll need to have to make a lasting impression in your application.
Once you've done that, get expert tips on how to get into Stanford in this guide—written by a real accepted applicant!
Finally, take a look at our Stanford essay-writing guides to learn how to write great essays and a unique and memorable roommate essay.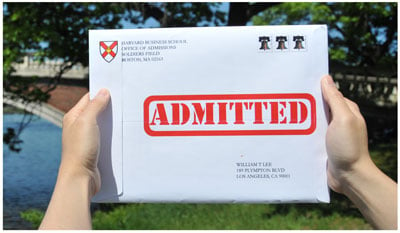 Want to get into Stanford? We can help.
PrepScholar Admissions is the world's best admissions consulting service. We combine world-class admissions counselors with our data-driven, proprietary admissions strategies. We've helped thousands of students get into their top choice schools, from state colleges to the Ivy League.
Learn more about PrepScholar Admissions to maximize your chance of getting into Stanford.
Have friends who also need help with test prep?
Share this article!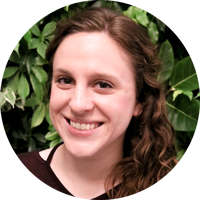 About the Author
Hannah received her MA in Japanese Studies from the University of Michigan and holds a bachelor's degree from the University of Southern California. From 2013 to 2015, she taught English in Japan via the JET Program. She is passionate about education, writing, and travel.
Get Free Guides
to Boost Your SAT/ACT