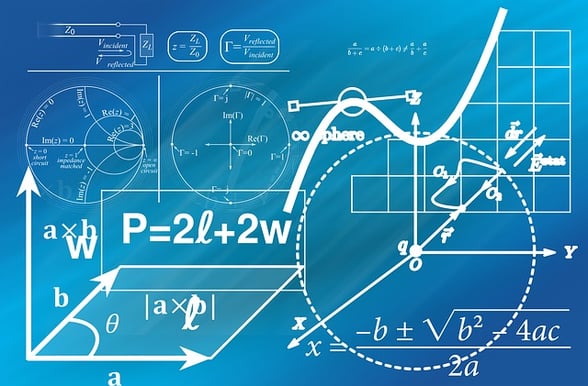 A STEM degree can encompass many different fields of study. In this article, we'll break down what STEM means, whether a STEM program is right for you, and a complete STEM majors list.
What Is a STEM degree?
STEM stands for Science, Technology, Engineering, and Mathematics. STEM encompasses every sub-discipline inside the fields above. For instance, biology is a sub-discipline of science. Electrical engineering is a sub-discipline of engineering.
STEM degrees often offer students a hands-on educational approach to these fields. Students who earn a STEM degree gain, in addition to their degree itself, experience in analysis, research, critical thinking, and problem-solving.
Students who graduate with STEM degrees go on to be engineers, researchers, computer scientists, analysts and more.
STEM Fields: Examined
Like I mentioned before, STEM stands for Science, Technology, Engineering, and Mathematics. Let's take a deeper look at each of those fields.
Science
The "S" in STEM stands for "science." In this acronym, science generally refers to the natural sciences, which include fields like astronomy, biology, and physics. There are two other types of science: formal science and social science. Formal science is the study of mathematics, logic, and statistics, which is represented by the "M" in STEM. Social science includes the fields of psychology and sociology and is typically considered part of the humanities.
Technology
The "T" in STEM stands for technology. Students who study technology learn about the roles of technology in modern life. Technology majors can pursue careers in computer science, web/app development, video game design, and more.
Engineering
The "E" in STEM stands for engineering. Sub-fields of engineering include aerospace engineering, biomedical engineering, civil engineering, electrical engineering, and more.
Mathematics
The "M" in STEM stands for mathematics. Students who study mathematics learn about calculus, logic, algebra, statistics, and more.
Differences Between Undergraduate and Graduate STEM Programs
You can pursue a STEM degree as an undergraduate or graduate student. There are Bachelor's, Master's and PhD STEM degree options. So what should you choose? Should you plan to go to graduate school if you want to work in STEM? Let's explore.
Research Opportunities
One of the biggest differences between undergraduate and graduate STEM programs is the amount of research you'll do. As a general rule, undergraduate programs are more focused on classroom learning versus hands-on research. Some undergraduate programs will offer research opportunities, but it's not a given.
Graduate programs, on the other hand, will be heavily research focused. Most students will participate in larger research projects with professors at their university. They may even direct their own projects.
Job Outlook
Typically, students who earn an advanced degree will have more career opportunities and start at a higher rate of pay. Depending on the company you want to work for and the position you're seeking, you may need an advanced degree to even apply in the first place.
Top 15 STEM Majors
There is a wide range of options for STEM programs. In this STEM majors list, we'll take a look at a few of the most popular majors in each STEM discipline.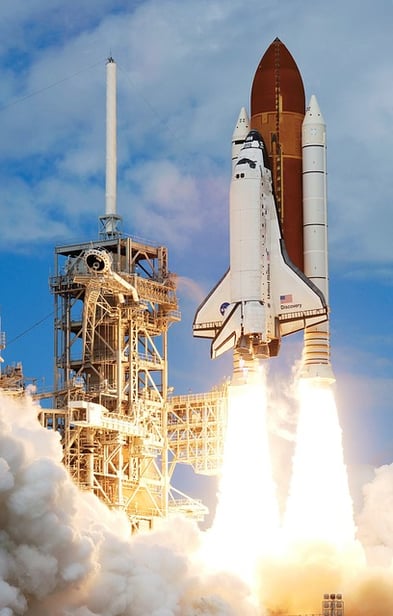 Science
Astronomy: Astronomy (and astrophysics) is the study of planets, stars, galaxies, and the universe. You'll learn about space, as well as the history and future of the universe.

Biological sciences: Biological sciences majors study ecology, plant, human and animal development, cell dynamics, molecular medicine and more. This major is great for people looking to go to medical school.

Earth sciences: Students who study the earth sciences take classes in biology, mineralogy, geochemistry, physical geology, and more. They'll learn about minerals, rocks, soil chemistry, and natural disasters like earthquakes and volcanoes.

Physics: Physics students study scientific matter and energy. They'll learn about electricity, magnetism, relativity, and more.
Technology
IT management: IT management majors learn how to use computer software and systems to manage information. IT management majors search for technology-based solutions to problems.

Software engineering: Software engineers learn how to design, develop, maintain, test and evaluate computer software.

Video game programming: If you love video games, video game programming might be the major for you. Video game programmers work with larger teams to create and develop new video games.

Computer programming: Students in this major learn the fundamentals of computer programming. This is a solid major choice for students aspiring to be programmers.
Engineering
Aerospace engineering: Aerospace engineering majors learn how to build planes and spacecraft. This major is great if you hope to one day work with a company or organization like Boeing, NASA, or SpaceX.

Biomedical engineering: Biomedical engineering is a cross-disciplinary field, where students learn about how engineering principles can impact human health.

Civil engineering: Civil engineering deals with the design and construction of things like bridges, dams, airports, pipelines and more.

Electrical engineering: Electrical engineering majors learn about the design and application of equipment related to electricity, electronics, and electromagnetism.
Math
Mathematics: Math majors study a number of different topics, including calculus, algebra, trigonometry, geometry, computational mathematics, number theory, and more. Many math majors choose to concentrate in one specific area of math.

Statistics: Statistics is a math field that relies heavily on computers, with students learning analytical and logical reasoning, information management, and quantitative reasoning.

Logic and Computation: Students who study logic and computation gain skills in logic, analytic philosophy, mathematics, computer science, and more. They will go on to work in fields like computer science or philosophy.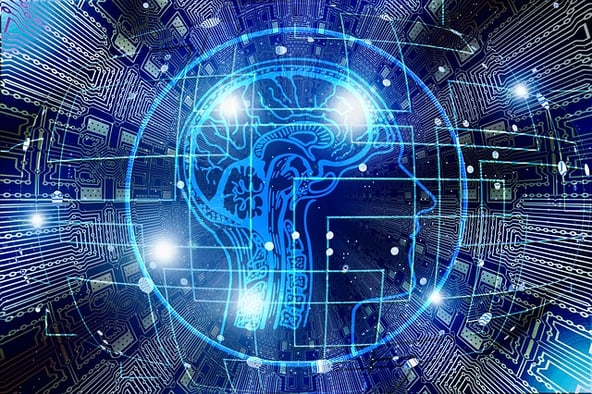 Best Schools for Stem Degrees
There are numerous options for STEM degrees, both graduate and undergraduate. Here are ten of the best STEM schools in the United States.
Harvey Mudd College: Claremont, California
Harvey Mudd College is a private science and engineering college, part of the consortium of Claremont Colleges that share adjoining campus ground in California. Harvey Mudd is one of the best engineering schools in the world.
Princeton University: Princeton, New Jersey
Princeton University has topnotch engineering and mathematics departments. Located in New Jersey, Princeton offers many opportunities for research.
Massachusetts Institute of Technology (MIT): Cambridge, Massachusetts
One of the best (if not the best) STEM universities in the world, MIT is located in Cambridge, Massachusetts. MIT boasts an impressive list of alumni, including 58 National Medal of Science recipients, 45 Rhodes Scholars, 41 astronauts, and 16 Chief Scientists of the US Air Force.
University of California, Berkeley: Berkeley, California
Located close to Silicon Valley, UC Berkeley has produced some of the finest professionals in STEM fields. UC Berkeley is the home of a world-renowned engineering program.
Johns Hopkins University (Hopkins): Baltimore, Maryland
Johns Hopkins University was the first research university sited in the United States. If you're interested in medicine, Johns Hopkins has one of the best medical programs in the world.
Stanford University: Stanford, California
Snapchat, Google, Netflix. What do these tech giants have in common? They were all founded by graduates of Stanford. Boasting one of the best technology programs in the world, Stanford also has rigorous offerings in science, engineering, and mathematics.
Georgia Institute of Technology (Georgia Tech): Atlanta, Georgia
Georgia Tech is a research university and institute of technology in Georgia, with satellite campuses around the world. Georgia Tech has 31 majors with a focus on STEM fields.
Carnegie Mellon University: Pittsburgh, PA
With its headquarters near downtown Pittsburgh and satellite campuses on six continents, Carnegie Mellon is one of the best research universities in the world. Carnegie Mellon's computer science program is ranked first by US News and World Report.
California Institute of Technology (Caltech): Pasadena, California
Consistently ranked as one of the top ten universities in the world, Caltech has strong natural science and engineering programs. More than 90% of students at Caltech participate in hands-on research.
Harvard University: Cambridge, Massachusetts
This list wouldn't be complete without Harvard University. Their Chemistry and Chemical Biology department alone has birthed five Nobel laureates. With numerous opportunities for research and work, Harvard is a top-notch place for any wannabe STEM major.
STEM Degree: Final Thoughts
A STEM degree is an excellent opportunity for students looking to break into the fields of science, technology, engineering, or mathematics. If you're looking to major in a STEM discipline, take a look at the ten schools headlined in this article.
What's Next?
If you're hoping to attend college but are unsure how to begin the search process, check out this step by step guide for doing college research.
Need help applying to grad school? Read our expert guide on grad school deadlines and get tips on the best time to apply to grad school!
Want your GRE scores to stand out on your grad school applications? Check out our in-depth guide on maximizing your GRE score and learn how to make a foolproof GRE study plan today!
Have friends who also need help with test prep?
Share this article!
About the Author
Hayley Milliman is a former teacher turned writer who blogs about education, history, and technology. When she was a teacher, Hayley's students regularly scored in the 99th percentile thanks to her passion for making topics digestible and accessible. In addition to her work for PrepScholar, Hayley is the author of Museum Hack's Guide to History's Fiercest Females.
Get Free Guides
to Boost Your SAT/ACT