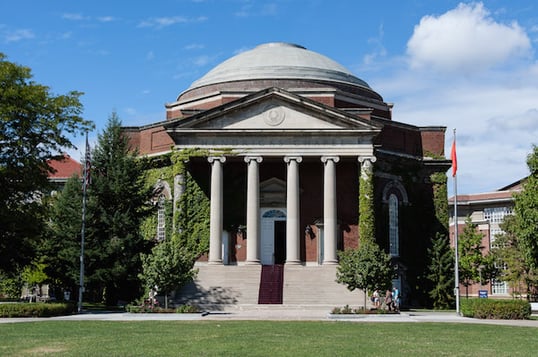 Getting admitted to Syracuse has only gotten tougher in recent years, and its current acceptance rate is about 50%. You'll need a strong application to get admitted, and that includes your essays. You'll need to write two supplemental essays as part of your Syracuse application, and we're here to guide you through every step of the process. Read this guide to learn what the essay prompts are, what the admissions team is really looking for in your responses, what you can write about (and what to avoid), and what strong examples of Syracuse essays look like.
Feature image source: Wikimedia Commons
What Are the Syracuse Supplement Essays?
Syracuse University uses the Common Application, and applicants must answer one of the Common Application prompts. Every applicant to Syracuse must also answer two additional Syracuse supplement essays. These are the two prompts:
Who or what influenced you to apply to Syracuse University?
Who is the person you dream of becoming and how do you believe Syracuse University can help you achieve this?
These are required essays, and they can each be up to 250 words long. In the rest of this guide, we explain what admissions officers are looking for in your response to these Syracuse supplement essays and what strong essays look like.
Syracuse Supplement Essays, Analyzed
In this section, for both of the Syracuse supplement essays, we explain what the prompt is asking for, what Syracuse is hoping to learn from your responses, and potential topics to write about.
Prompt 1
"Who or what influenced you to apply to Syracuse University?"
This is what we commonly call a "why this college" essay. In this case, you need to explain your reasoning behind applying to Syracuse and why it's a school you're interested in attending.
Why does Syracuse care about this? Isn't just applying to the school enough to show you want to get in? Not really. There are several reasons you're being asked to write this Why Syracuse University essay. First, Syracuse wants to make sure you love the school. Students who are really excited to attend their college and feel it's a good fit for them are more likely to get higher grades, participate more in activities and events, and donate money back to the school after they graduate. Syracuse, along with other colleges, makes a huge effort to create unique opportunities for students, and they want to admit students who are aware of those opportunities and will take advantage of them. If you can show in your Why Syracuse University essay that you really love Syracuse and will make the most of your time there, it'll make the people reviewing your application more confident that you'll have a significant and positive impact on their school.
Syracuse also requests this essay to make sure you and the school are a good fit for each other. If you use this essay to discuss majors, sports, study abroad opportunities, etc. that Syracuse doesn't offer, that could be a red flag that Syracuse isn't a place where you can meet your goals and therefore may not be the best school for you.
To figure out what to write about for this essay, really think about why you're applying to Syracuse and why it could be a great school to attend. Some potential topics include:
Majors, minors, certificates, and/or specific classes Syracuse offers that you're especially interested in.
A mentor, Syracuse alum, or current student who convinced you to apply to Syracuse
Unique study opportunities at Syracuse, such as BioInspired Syracuse or Syracuse University Autonomous Systems Policy.
Syracuse professors whose work you admire and with whom you'd like to study or conduct research.
Clubs or sports teams that you'd be interested in joining (Syracuse has over 300!).
Research opportunities you'd like to have through the Office of Undergraduate Research and Creative Engagement.

Internship opportunities at Syracuse.

Study abroad programs at Syracuse.
Financial aid opportunities Syracuse offers that make it possible for you to attend.
In your response, you should choose one or two reasons why you think Syracuse is the best school for you. For each reason, describe what Syracuse offers, then connect it back to your interests and goals to show that you and Syracuse are a good fit. Also, remember to be as specific as possible in your reasoning to show Syracuse that you've done your research and know exactly how the school can help you reach your goals.
For example, you could discuss how you want to study biochemistry and eventually get a PhD, and you read a newspaper article about a Syracuse professor and the biochemistry work she's doing. You know one of the best ways to prepare yourself for your future is to get research experience as an undergrad, and you can explain that Syracuse is a great school for you because it has an Office of Undergraduate Research and Creative Engagement that helps pair undergrads with research experiences. Then, if possible, dive into the type of research you'd like to do, mentioning specific classes you'd like to take or professors you'd like to study under.
As long as your reasons for attending Syracuse are honest and specific to the school, there are no topics to really avoid, but we recommend that at least one of your reasons relate to academics. This will show that you'll be a dedicated student at Syracuse and take your classes seriously.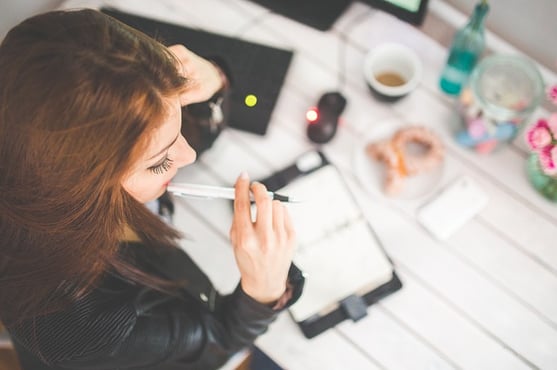 Prompt 2
"Who is the person you dream of becoming and how do you believe Syracuse University can help you achieve this?"
This question is asking two things: what are your goals, and how can Syracuse help you reach them? Syracuse first wants to see that you are a person with goals, as this indicates that you're motivated to get things done and improve yourself, and they also want to make sure that Syracuse is the right school to help you achieve those goals.
You can approach this essay in several ways, by discussing:
A specific person who you'd like to grow up to be like and what traits of theirs you admire.
Personal characteristics you hope to have, such as a strong work ethic and empathy for others.
Concrete goals you'd like to achieve, such as becoming a surgeon or starting your own business.
Whichever way you describe the person you hope to become, be sure to give specific ways Syracuse can help you become that type of person. For example, if you want to become an entrepreneur who uses your earnings to help students in underfunded schools, you can say you'll take part in Syracuse's Entrepreneurship and Emerging Enterprises program to get the business skills and networking connections you need, and you'll join other Syracuse students tutoring students at local schools to get a better sense of how to best help schools and students that are struggling.
Make sure your goals will require some effort to meet (i.e. your goal shouldn't just be to graduate and get a job, unless there are substantial barriers that make achieving that challenging). They should also show that you want to have a positive impact on the world. You don't need to say you want to open orphanages all around the world, but your goal should be more than just getting super rich.
Again, it's important to be specific here, both about your goals and exactly how Syracuse can help you reach them in ways that other schools can't.
2 Syracuse Essay Examples
Below we've written a Syracuse essay example for each of the two prompts. After each essay we discuss the key points that make it strong.
Prompt 1
I grew up helping my parents run their own small business, and I've known for years that I wanted to follow in their footsteps and start a business of my own. When I told this to my high school guidance counselor, one of the top schools she recommended was Syracuse University and its Entrepreneurship and Emerging Enterprises department. I'm so glad she did because the more I look into the EEE program, the more impressed I am. As one of the few schools that allow students to major in entrepreneurship, I know I'll get in-depth knowledge on how to start a business and keep it running successfully. I can't wait to take part in opportunities like the Couri Hatchery business incubator and pursue internships that give me even more entrepreneurial knowledge.
As I began to do more research on Syracuse, I contacted a friend's older sibling who had graduated from Syracuse. He told me about the huge school spirit students have for the school, and how everyone will dress in orange before basketball games and support Syracuse teams. School sports games are not very popular at my current high school, and I love that I'll now have the chance to be part of a community with such strong school spirit. I'll be ready to join them, wearing my orange and cheering our teams on to victory.
What makes this Syracuse supplemental essay work?
It shows the student knows the school. You don't need to be a lifelong Syracuse fan to be admitted, but you do need to show that you have a good understanding of the school, which this Why Syracuse University essay does. After hearing about Syracuse from his guidance counselor, the writer begins researching programs he's interested in and speaking to an alum. This allows him to mention very specific aspects of the school in his essay, from the school cheering section to programs dedicated to what he wants to study. This shows someone who will be able to hit the ground running as soon as he arrives on campus because he already knows what opportunities he wants to take advantage of.

It focuses more on the school itself than how they learned about it. Some students get tripped up with this essay prompt and think all it wants to know is how you found out about Syracuse. However, you need to go a step further and mention the specific characteristics of Syracuse that convinced you to apply. If the student had spent his essay going into great detail about the conversation he had with his guidance counselor and the schools they discussed, it likely wouldn't have given the admissions committee a clear idea of why he wanted to apply to Syracuse. Instead, he makes the way he learned about Syracuse a small part of the essay and spends the rest of it explaining what about Syracuse makes him want to attend.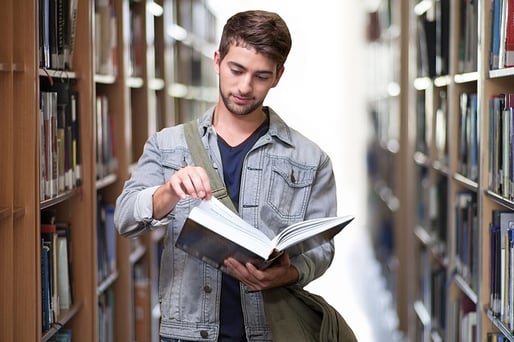 Prompt 2
My dream is to work in international relations, helping people from different countries work together to reach their goals. I want to be someone who is comfortable in many cultures, can help different groups of people work together, and has the skills to live and thrive abroad. Since I've never left the country, this may surprise people who know me, but I know Syracuse will help me get there.
Not only does Syracuse have an International Relations major that will give me the skills and classes I need I need for this career field, Syracuse's incredible study abroad program will help me get my first taste of international living. I'm not sure which program I'll attend yet, but with dozens to choose from, I know I'll find the perfect fit. After four years of expanding my boundaries at Syracuse, and being exposed to new languages, skills, and ways of thinking, I'm certain I'll be well prepared to take the next step towards my goals, especially with Syracuse's strong career counseling center and alumni connections to assist me.
It's also important to me to start pursuing friendships with people who have backgrounds different from my own, and Syracuse will also help me achieve this. I plan on becoming an international student mentor and helping students adjust to attending college in a new country. Learning from their experiences will help me later on when I live abroad myself. Syracuse also has many internationally-focused clubs on campus, and I can't wait to join them and use them as a way to make new friends and learn more about issues around the world.
What makes this Syracuse supplemental essay work?
Shows strong, long-term goals. Note that this student doesn't have a specific position or company in mind (many college students don't!), but she is still able to paint a picture of goals that she can continue working towards throughout her career. This shows someone with the ability to plan long-term and look towards the future.

Connects her goals to Syracuse. The most common mistake students make when they answer this prompt is to focus entirely on their goals and neglect to explain how Syracuse will help get them there. This essay shows how Syracuse's academics and culture will help the writer achieve her goals.
4 Tips for Your Syracuse University Essays
As you're writing your Syracuse supplemental essays, keep these four tips in mind to make sure your essays are as strong as they can be.
#1: Be Specific
We've said it throughout the article, but if you want your Syracuse essays to stand out, you need to get specific about your reasons for wanting to attend the school. Your goal is for the admissions committee to really feel your passion for the school and understand why you and Syracuse is a good fit. Don't just say that Syracuse has great classes, smart professors, and an interesting student body. Most schools have that, and the people reading your essay will wonder if you're using identical essays for all the schools you're applying to.
Instead, try to mention opportunities only Syracuse can provide, such as specific programs, courses, extracurriculars, or research opportunities. The things you discuss should be things your other top schools don't offer, things that really make Syracuse stand out.
#2: Show Your Passion
Colleges don't want to admit a lot of students who are lukewarm about their school and their goals, so show Syracuse that there are things you really care about. A generic statement like, "I am impressed by Syracuse's wide variety of clubs" doesn't show much about you or help you stand out from the crowd.
Which clubs at Syracuse make you excited? How will you be involved once you join them? Your passion could be for a major, a career, and extracurricular, a group you hope to join, etc. Whatever it is, make sure it comes through in at least one of your essays and be sure to explain what about it makes you so excited. That'll make your essays more unique and memorable when they're being read.
#3: Make Every Word Count
The 250 word limit on each essay means that they're going to be quite short, so you want to get the most you can out of those words. Start with a short outline of your main points, making sure you're answering each part of the essay prompts. Then expand from there until you hit 250 words. This isn't the essay to tell an in-depth story about your childhood or go into flowery descriptions. Instead, make your main points strong and don't worry about adding too many embellishments.
#4: Edit and Proofread Before You Submit
Be sure to read over each Syracuse supplement essay you before you submit your application. Even though these essays are quite short and probably didn't take you long to write, you should put them away for a few days once you've written a rough draft for each. Then, take them out and look them over with a fresh set of eyes. Check to make sure you've completely answered each prompt, then look for any areas that are unclear, out of place, or irrelevant, and edit as needed.
You may want to repeat this process until you're confident in your essays, and you may also consider having a friend or parent look over your essays as well to give you feedback. When your essays are ready, look them over one last time to make sure they're error free. Then you're ready to submit!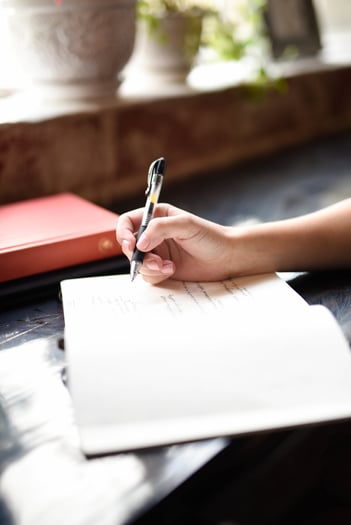 Summary: Syracuse University Essay Prompts
In addition to the Common Application essay, there are two additional Syracuse University essay prompts you must answer:
Who or what influenced you to apply to Syracuse University?
Who is the person you dream of becoming and how do you believe Syracuse University can help you achieve this?
Both essays are required and can be up to 250 words each. For the first essay, the Why Syracuse essay, be sure to explain not just how you found out about Syracuse but what about it convinced you to apply. There are several ways you can approach the second essay, but be sure in your response to discuss both your goals and how Syracuse can help you reach them.
What's Next?
Are you working on the Common App essay? Read our breakdown of the Common App prompts and our guide to picking the best prompt for you.
Want more tips on writing a "why this college" essay? Check out our guide on how to write a perfect "why this college" essay for everything you need to know.
Working on the rest of your Syracuse application? Read what admissions officers wish applicants knew before applying.

Want to write the perfect college application essay? Get professional help from PrepScholar.
Your dedicated PrepScholar Admissions counselor will craft your perfect college essay, from the ground up. We'll learn your background and interests, brainstorm essay topics, and walk you through the essay drafting process, step-by-step. At the end, you'll have a unique essay that you'll proudly submit to your top choice colleges.
Don't leave your college application to chance. Find out more about PrepScholar Admissions now:
Have friends who also need help with test prep?
Share this article!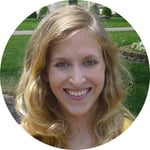 About the Author
Christine graduated from Michigan State University with degrees in Environmental Biology and Geography and received her Master's from Duke University. In high school she scored in the 99th percentile on the SAT and was named a National Merit Finalist. She has taught English and biology in several countries.
Get Free Guides
to Boost Your SAT/ACT