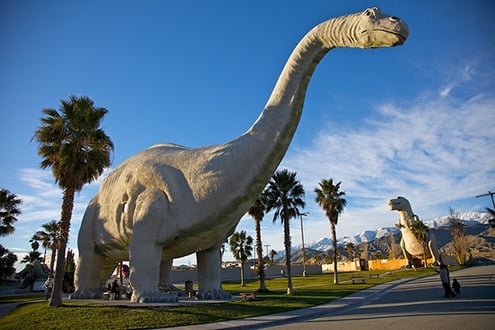 You might be interested in attending a big college, but just how big are you thinking? Some schools have over 40,000 undergraduates, making them the size of a small city. These schools can provide great opportunities to students, but they can also be a little overwhelming.
In this article, I'll give you a list of the 51 biggest colleges for undergraduates in the US along with student feedback about what it's really like to be part of such a large college community.
Why Are These Colleges So Big?
Most of the biggest colleges are public state universities. It makes sense that these schools attract the most students because they provide incentives for students who live in the state to attend.
The largest schools are located in the most populous states. Thus, California, Texas, and Florida (the three most populous states in the US) are home to many of the schools on this list.
These schools are also large because they are meccas for academic research and offer a wide variety of programs to students. Being located in populous states means that these universities must cater to diverse groups of people, leading to the creation of more academic options and research facilities that encourage even more students to enroll. It's essentially a cycle of increasing returns for the schools. Public universities also have the resources to grow their campuses and facilities through government support.
There are some very large private colleges, but it's difficult for them to rival the size of government-funded public universities. Other circumstances have contributed to the growth of big private colleges, from wealthy alumni to religious connections. For example, Brigham Young University—the private college with the largest undergraduate population—has grown so large mainly due to its affiliation with the (rapidly expanding) Mormon Church.
What's It Like at a Huge College?
Here are some testimonials from students about what it's like to attend three of the largest colleges in the country.
Texas A&M University
"I don't regret one moment, because I loved the overall camaraderie of the school—they don't call it the friendliest campus in America without reason!"
"I am a theatre major at Texas A&M, a program most people are unaware even exists. It is tough being in a small department in a large school, but simply due to the Aggie Network and facilities present for all students, even those of us in small departments are learning as much as we possibly can."
"Students have access to different student services, like a writing center that will help with papers and research, a testing center that will help you to study better and make learning easier, an on-campus health center, and even small things that make huge differences like 300 free prints a semester in the computer center and access to free programs at the recreation center."
"Texas A&M is an excellent university for those students who love or don't mind traditions."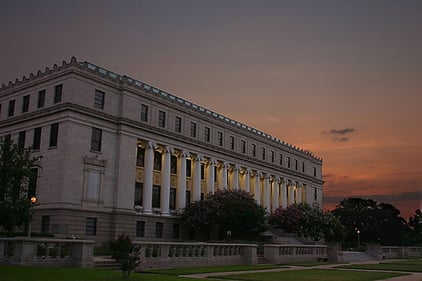 The administration building at Texas A&M
Purdue University
"I really enjoy the classes I am taking, and the social life is awesome! There is definitely something for everyone. Whether you are wanting to get involved in Greek life or maybe just a few clubs, it all is available at Purdue. Being able to attend Big Ten sporting events isn't so bad either."
"Purdue has something to offer for everyone, no matter where they come from, what their major is, or what their interests are. It is a well-rounded university, full of students who are proud to study there."
"I used to think I wanted to go to a small school, but at Purdue, you get both the big-school and small-school experience. Attention in classes (sometimes you have to seek it out, but it's there), but huge atmosphere where the possibilities are endless."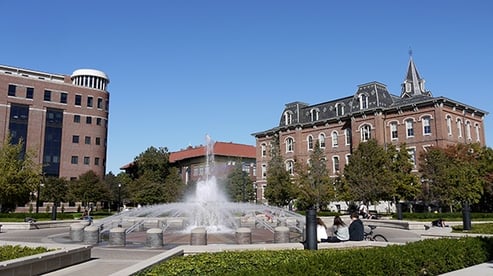 A fountain on Purdue's campus
UCLA
"It will be entirely up to you to do homework problems and to go to office hours for questions and insight. Self-motivation, especially in science and math courses, is a key factor to success here."
"At UCLA, the world awaits. Shy and overly reserved people will miss out on all that the school has to offer."
"At this university, I am receiving the total package: academics, research, and world-renowned athletic programs. I can honestly say that the balanced undergraduate experience I am obtaining is worth every penny."
"With hundreds of student organizations available every year, UCLA makes it easy to find one's niche."
"The diversity here is truly astounding, with people from all types of backgrounds, and you truly gain a more global perspective."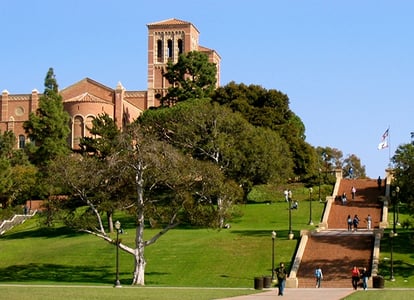 The UCLA campus
At these schools, you can expect virtually endless resources, diversity, and extracurricular activities, but you have to be willing to get yourself out there and be self-motivated. If you're a driven, outgoing student, you're likely to thrive at a huge college.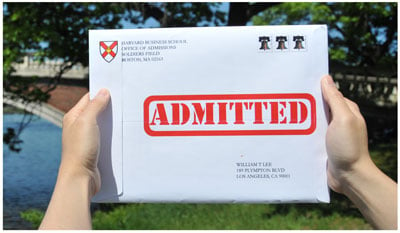 Want to build the best possible college application?
We can help. PrepScholar Admissions is the world's best admissions consulting service. We combine world-class admissions counselors with our data-driven, proprietary admissions strategies. We've overseen thousands of students get into their top choice schools, from state colleges to the Ivy League.
We know what kinds of students colleges want to admit. We want to get you admitted to your dream schools.
Learn more about PrepScholar Admissions to maximize your chance of getting in.
The Biggest Colleges (Public and Private)
I've included two lists: one for the biggest public colleges, and one for the biggest private colleges.
The public colleges below have more than 28,000 undergraduates, and the private colleges have more than 16,000 undergraduates. I did not include colleges where a large portion of the student body is composed of online students because this doesn't create the same environment as a school that has a huge on-campus population.
All schools below are arranged by undergraduate enrollment, from largest to smallest. In addition, all enrollment statistics are for fall 2021 unless otherwise noted.
Biggest Public Colleges in the US by On-Campus Undergraduate Enrollment
| | |
| --- | --- |
| College | Undergraduate Enrollment |
| University of Central Florida | 60,075 |
| Texas A&M University - College Station | 53,876 |
| The Ohio State University - Columbus | 47,106 |
| Florida International University | 46,079 |
| Arizona State University - Tempe | 46,061 |
| Utah Valley University | 41,262 |
| University of Texas at Austin | 40,916 |
| Penn State University - University Park | 40,600 |
| Kennesaw State University | 38,973 |
| University of Houston | 38,581 |
| Michigan State University | 38,574 |
| Purdue University | 37,101 |
| University of Arizona | 36,503 |
| University of Minnesota — Twin Cities | 36,209 |
| Rutgers University — New Brunswick | 36,152 |
| University of Cincinnati | 35,339 |
| University of Texas at Arlington | 35,064 |
| University of Florida | 34,931 |
| California State University — Fullerton | 34,925 |
| University of Illinois at Urbana-Champaign | 34,559 |
| California State University — Northridge | 34,275 |
| Indiana University — Bloomington | 34,253 |
| California State University — Long Beach | 33,605 |
| University of Wisconsin — Madison | 33,506 |
| Florida State University — Tallahassee | 33,486 |
| Texas Tech University | 33,256 |
| Texas State University | 33,230 |
| University of South Florida — Tampa | 33,077 |
| University of North Texas | 32,603 |
| University of Alabama | 32,168 |
| University of California — Berkeley | 32,143 |
| UCLA | 32,119 |
| University of Washington — Seattle | 31,384 |
| University of California — Davis | 31,162 |
| University of Maryland — College Park | 30,875 |
| San Diego State University | 30,865 |
| University of Michigan — Ann Arbor | 30,633 |
| University of Georgia | 30,166 |
| University of Texas at San Antonio | 29,801 |
| Virginia Tech | 29,760 |
| University of Colorado Boulder | 29,507 |
| University of California — Irvine | 29,449 |
| California State University — Sacramento | 28,881 |
| Georgia State University | 28,772 |
| Weber State University | 28,685 (fall 2020) |
| San José State University | 28,201 |
Biggest Private Colleges in the US by On-Campus Undergraduate Enrollment
More Resources for Researching Big Colleges
If you know you're interested in attending a big school but aren't sure which one is right for you or are worried about how different it will be from high school, consider checking out the following books:
What's Next?
Is a big college the right choice for you? Read my article on deciding whether big or small schools will work better for your goals and personality.
Worried about increasingly higher tuition price tags? Find out how much it really costs to attend college.
Another decision you'll have to make before you apply to college is how far away you want to go. Check out this article on whether you should attend college close to home.
These recommendations are based solely on our knowledge and experience. If you purchase an item through one of our links, PrepScholar may receive a commission.
Want to improve your SAT score by 160 points or your ACT score by 4 points? We've written a guide for each test about the top 5 strategies you must be using to have a shot at improving your score. Download it for free now:
Have friends who also need help with test prep?
Share this article!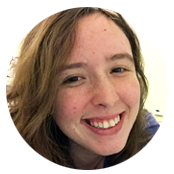 About the Author
Samantha is a blog content writer for PrepScholar. Her goal is to help students adopt a less stressful view of standardized testing and other academic challenges through her articles. Samantha is also passionate about art and graduated with honors from Dartmouth College as a Studio Art major in 2014. In high school, she earned a 2400 on the SAT, 5's on all seven of her AP tests, and was named a National Merit Scholar.
Get Free Guides
to Boost Your SAT/ACT