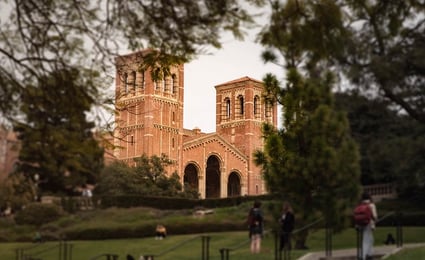 Yep, you read that correctly: in May 2020, the University of California Board of Regents voted unanimously to stop requiring the ACT and SAT as part of admissions applications. In other words, if you're applying to a UC school, you won't have to submit your ACT or SAT scores.
Before you get super excited, there are some caveats you should know about. That's why we're breaking down the changes — and answering your FAQs! — below.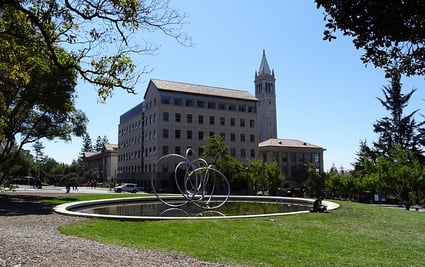 UC Berkeley is part of the UC system, which means Berkeley will be dropping the SAT/ACT as an admissions requirement, too.
Why Is the University of California Making This Change?
According to the Board of Regents, they have decided to move away from the ACT and SAT in order to create a more fair admissions process for students. The Board of Regents believes that moving away from the current standardized testing model will allow for a fairer evaluation of students' applications, especially since the SAT and ACT have been criticized for being outdated methods of evaluating students' preparedness for college.
While this change may seem like it came out of the blue, the truth is that the University of California system has been working on making the shift away from requiring the SAT or ACT for a few years now. According to the university's press release, UC began researching how this change would affect students in 2018. Here's their official statement:
"Today's decision marks the culmination of a two-year, research-based effort by UC to evaluate the value and use of standardized tests in admissions. That process began in July 2018 when President Napolitano asked the Academic Senate to evaluate whether the University and its students are best served by current standardized testing practices. The Academic Senate convened the Standardized Testing Task Force (STTF) in January 2019 and their findings were finalized and presented to the president in April 2020."
So while UC announced the decision to stop requiring the SAT and ACT recently, it's actually been in the works for a while.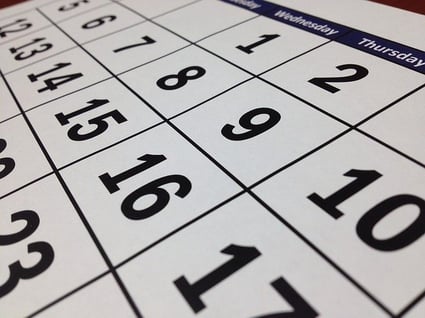 When Will UC Stop Requiring the ACT and SAT?
Before you call up the College Board or the ACT to cancel your test, you should know that UC is phasing out standardized test scores for applicants between now and 2025.
2021 and Beyond: UC Becomes Test Blind for all Students
Starting in Fall 2021, UC will switch over to being a test blind school for all UC applicants (this includes out-of-state and international applicants). Test blind means that UC schools will not consider students' SAT or ACT scores as part of the admissions process. Even if you submit your scores, they won't be reviewed.
Additionally, SAT and ACT scores will no longer be required or considered when applying for Chancellor's or Regents scholarships. Your scores will not be viewed or considered in the scholarship awarding process even if you submit them.
And finally, UC schools now no longer require SAT Essay and ACT Writing portions. These scores will not be used as a part of the admissions process in any way beginning in Fall 2020. So, even if you take the essay, those scores won't be part of your admissions decision. (Note that the College Board will no longer offer the SAT Essay as of June 2021, so if you test after that date, you won't have the option to take the SAT Essay anyway.)
If you do choose to submit SAT/ACT scores in 2021 or any following year, they may be used for course placement, but only after you enroll at a UC school. This means that the test scores you submit may have bearing on what courses you take, but not on your application for admission or your scholarship eligibility.
When conversations first began about phasing out SAT/ACT score requirements for UC schools, the plan was to go test optional for out-of-state and international applicants in 2020, 2021, and 2022. But that decision was reversed in May 2021, and all UC schools now have a test blind policy for all applicants.
UC's new test blind policy was originally supposed to stay in effect until 2025, at which time UC would introduce a UC-specific standardized test for applicants to take instead of the SAT or ACT. However, that plan has also been reversed; in November 2021, the UC Board of Regents decided that all UC schools will remain test blind for the forseeable future.
UC's president has noted that if another effective testing option happens to be developed, UC schools "could consider adopting such a thing in the future, but we're not developing one, and we don't know of one that exists at this time." This means that there are no current plans for UC to develop its own college-entrance exam. Since UC officials have indicated that this decision could be subject to change, though, it's important to pay attention to UC news over the next few years to stay on top of the latest developments.
Unfortunately, there's not a lot of information available about whether UC's test blind policy will remain permanent. While UC has indicated that this policy is unlikely to change, the possibility is still on the table, so we'll be updating this article with more information as it becomes available! Be sure to bookmark this article and check back later.
Phasing Out the SAT and ACT at UC at a Glance
These changes are a lot to soak in, so here's a handy chart that walks you through all the changes happening around the elimination of the SAT and ACT in UC schools. The left column lists the application year to make things easier for you.
Entering Class
SAT/ACT Elimination Phase
What It Means
How SAT & ACT Scores Could Be Used
2021
Test Blind

Students can submit SAT/ACT scores, but they won't be considered in the admissions process
Students won't be penalized for not submitting SAT/ACT scores
The SAT Essay/ACT Writing tests are no longer required
SAT/ACT scores no longer considered for Regents or Chancellor's scholarships




Course placement
Statewide eligibility for admissions guarantee**

2022
Test Blind

Students can submit SAT/ACT scores, but they won't be considered in the admissions process
Students won't be penalized for not submitting SAT/ACT scores
The SAT Essay/ACT Writing tests are no longer required



2023
Test Blind

Students can submit SAT/ACT scores, but they won't be considered in the admissions process





2024
Test Blind

Students can submit SAT/ACT scores, but they won't be considered in the admissions process



2025
SAT/ACT Eliminated, New Exam Potentially Instated



A new exam option and requirement is still a possibility, but we don't have any information about it at this time
The UC system will update its admissions website and publicize any new testing options or requirements
Students who plan to apply in this admissions cycle and beyond should pay close attention to UC news and admissions policy updates in order to meet any potential testing requirements in the admissions process.
* This chart has been adapted from one released by UC as part of its initial press release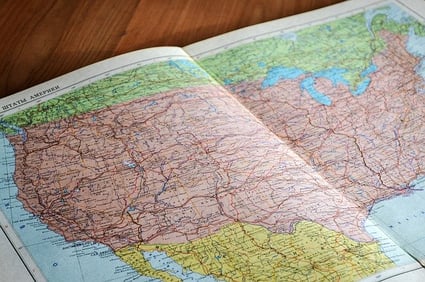 Will Out-of-State or International Students Have to Submit ACT or SAT Scores?
No. For students applying in Fall 2021 and beyond, the UC system is test blind for all students, including out-of-state and international students.
However, it's important to remember that university policies are always subject to change. While it seems unlikely that UC schools will reinstate any kind of testing requirement, we just can't know for sure. If you're applying to schools in the UC system after Fall 2021, it's important to do your research and check for a current testing policy when you begin the college application process.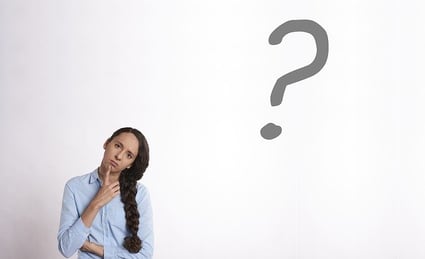 Before you decide to skip the ACT or SAT entirely, you should decide whether that's REALLY the right choice for you. Check out our list of things to consider below.
Should You Take the ACT or SAT If You're Applying to UC?
Students who are applying to a University of California school after Fall 2021 may be wondering if they should still take the ACT or SAT.
We've put together a list of questions to help you decide if you should still take the SAT or ACT exam.
Are You Applying in Fall 2022 or Beyond?
In 2021, UC schools will transition to being test blind. While applicants can submit test scores, they won't be viewed or considered as a part of your application for admission.
But plans are still subject to change in the future. While it doesn't look like UC schools will revert to requiring SAT/ACT scores, having your test scores on hand just in case is the best plan for students planning to apply to UC schools in the next few years.
Just make sure that your SAT or ACT test scores are actually great. Submitting sub-par test scores could have the opposite effect on your application!
Are You Unsure About the Quality of Your Application?
While the UC system is phasing out its acceptance of SAT/ACT scores as part of its admissions criteria, there still may be instances when test scores will be considered. UC's admissions website states:
"UC will not consider SAT or ACT test scores when making admissions decisions or awarding scholarships. If you choose to submit test scores as part of your application, they may be used as an alternative method of fulfilling minimum requirements for eligibility or for course placement after you enroll."
So what does this mean? Essentially, if there's an aspect of your application that seems to be lacking and you choose to submit SAT/ACT scores, UC admissions may look at your scores to see if they speak toward your quality as an applicant in ways that other aspects of your application don't. If you have stellar test scores but feel other aspects of your application are weak, submit your SAT/ACT scores just in case.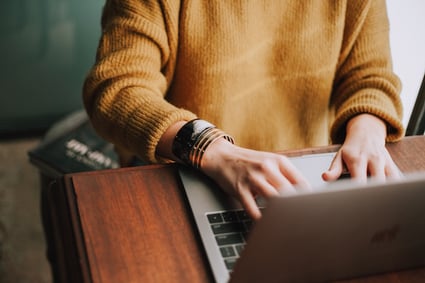 Some programs at UC schools may still continue to require the SAT or ACT, at least for the next few years. Be sure to check with your department and/or program before you skip out on taking a standardized test.
Does Your Program Require the SAT/ACT for Course Placement?
Some departments, programs, or schools may still use SAT and ACT scores to determine which courses students would take as freshmen. That way, schools can make sure that you're enrolling in classes that will set you up for long-term success!
To figure out if your program requires SAT or ACT scores for placement, be sure to check out the departmental website. If you're still unsure about whether you need scores for course placement, contact your admissions counselor.
Are You Applying to Non-UC Schools?
If you're planning on applying to schools outside of the UC system or schools in other states, then you should definitely still take the ACT or SAT. Even though UC is phasing out scores, most other schools — especially competitive ones! — still use standardized test scores as part of the admissions process.
Will Other California Public Schools Eliminate the ACT or SAT? What About California Private Schools?
In March 2022, the California State University system announced that it will permanently switch to test-free admissions, starting with the incoming class of 2025. As of right now, no other California universities have indicated that they are moving away from requiring the ACT or SAT. While some experts believe they may follow suit in the future, as of right now, no other universities or university systems have announced plans to do so.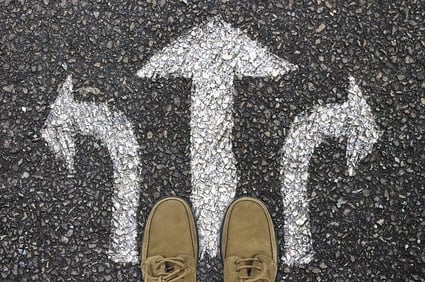 What's Next?
If you're not sure if your potential schools fall into the University of California system, this article will help you figure out if they do!
You may be planning to take advantage of the new UC SAT/ACT policies and not submit your test scores. If so, we can help make sure the rest of your application stands out! First, check out our guide to the college application process. After that, head over to this article about writing killer application essays! Once you get that settled, you can start requesting letters of recommendation that will help you get into your dream school.
If you still need to take the SAT or ACT because you're a non-resident student, looking for scholarships, or need course placement, don't worry. You can learn all about acing the SAT here. (We also have an ACT guide!)
Want to improve your SAT score by 160 points or your ACT score by 4 points? We've written a guide for each test about the top 5 strategies you must be using to have a shot at improving your score. Download it for free now:
Have friends who also need help with test prep?
Share this article!
About the Author
Ashley Sufflé Robinson has a Ph.D. in 19th Century English Literature. As a content writer for PrepScholar, Ashley is passionate about giving college-bound students the in-depth information they need to get into the school of their dreams.
Get Free Guides
to Boost Your SAT/ACT