There are many different strategies out there for solving SAT Reading questions, but succeeding on this section really only requires mastery of one fundamental rule.
That rule is this: There's only one 100% correct answer choice, and all the others can be eliminated without any ambiguity.
Read on to find out how this applies to your test-taking strategy and how you can use the rule to improve your scores.
Reasons for the Fundamental Rule
In this section, I'll go over some background information on the rule and explain why it makes sense.
Why Is There No Ambiguity in Answers on the SAT Reading Section?
As you know, the SAT is a standardized test. Standardized tests market themselves as objective measures of academic skill; without this objectivity, they lose their relevance.
Even a subject like reading, where answers are typically more subjective, must be tested using questions that have only one objectively correct answer. The test would be greatly weakened if people could challenge the questions all the time and argue convincingly that more than one answer could be correct. The College Board would have to throw out all the questions that were disputed, leaving them with less data to calculate scores and a reputation for unreliability.
How Does the College Board Make Sure Ambiguity Never Happens?
The answer to every reading question can be found directly in the text of the passage. Since the College Board can't allow any room for interpretation, questions must find ways of restating information that's already in the text.
Questions might might use phrases like "most nearly means" or "is best described as" to trick you into thinking more ambiguously about the answers and giving too many of them a fair shot.Don't let this happen to you! Always remember: ONE ANSWER CHOICE TO RULE THEM ALL.

Types of Wrong Answers
Let's go over the four types of incorrect answer choices you might see on the test and how to spot them!
Type #1: Extra Information or Slightly Off
Be a sleuth for extra details in answer choices that aren't backed up by the passage. Even one unsupported descriptive word can make an answer incorrect.
Sometimes, an answer will have two parts. If one part works and the other part doesn't, you still need to eliminate it! Make sure you look at both parts of the answer carefully and cross it out if you think either part doesn't fit.
Type #2: Opposite
Even if you don't know the exact answer to the question, you will be able to tell if relationships in the passage were reversed. These answer choices can be tricky because if you're reading quickly, you might not catch that things are in the wrong order. That's why it's so important to double check your answers!
Type #3: Irrelevant or Concept Jumble
Irrelevant answers can be tricky because they prey on students' tendency to overthink the question and twist any choice into a plausible answer. If something seems unrelated to what you read, it's wrong. Don't doubt yourself!
Similar to these are concept jumble answer choices, which create weird amalgams of stuff you read in the passage but don't actually say anything relevant to the question. Again, if you're going too fast these can be a problem for you. Never choose an answer just because it contains key words.
Type #4: Plausible Interpretation
These ones can be tough to eliminate, especially if you're used to viewing literature in the context of English classes where many interpretations are valid. Again, you should only rely on direct evidence to answer Reading questions.
Even if the answer seems like it could represent a valid perspective on the passage, if it isn't supported directly by the text, you need to eliminate it.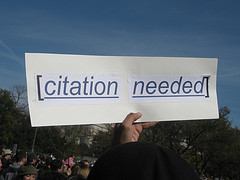 ALWAYS.
Ready to go beyond just reading about the SAT? Then you'll love the free five-day trial for our SAT Complete Prep program. Designed and written by PrepScholar SAT experts, our SAT program customizes to your skill level in over 40 subskills so that you can focus your studying on what will get you the biggest score gains.
Click on the button below to try it out!
Process of Elimination in Action: Sample Question
Now let's take a look at a real SAT Reading question and figure out which three choices can be eliminated. Here's the section of the passage you'll need to read to answer the question: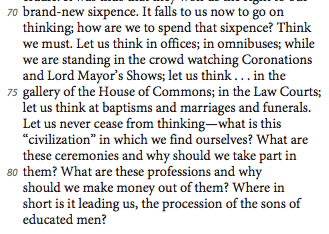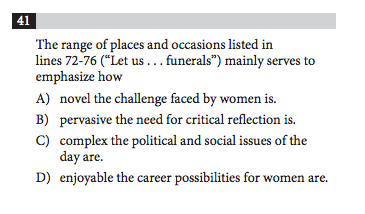 To give a bit of background, the passage as a whole is discussing the position of women in English society. It was written in 1938, soon after women began to join men in the workforce in large numbers. This question asks us to identify the purpose of lines 72-76 in the passage. Remember, we need to find concrete evidence for the answer we end up choosing.
Upon reading these lines and the lines immediately afterwards, it appears that they are meant to emphasize the need for women to continue to critique the society they find themselves in even as more barriers to their full participation are lifted ("Where in short is it leading us, the procession of the sons of educated men?"). Now we can go through the choices and figure out which ones to cross out:
Choice A: This is an example of a plausible interpretation answer. While it's true that the challege that women face at this period in time is a novel one, lines 72-76 do not exist specifically to emphasize that fact. Notice that there is no reference to the fact that this is a new challege either in those lines or in the rest of the paragraph. This choice can be eliminated.
Choice B: This choice is promising. The lines emphasize critical reflection for women who are now joining male-dominated professions. The main point is that even as women join the professional ranks, they should continue to question the nature of the society as a whole. They should keep in mind that it is shaped by its long tradition of excluding women from the public sphere. As the author says, "Let us never cease from thinking - what is this civilization in which we find ourselves?"
Choice C: This is another plausible interpretation answer that is just too broad to be the correct choice. The purpose of the lines is not specifically to emphasize the complexity of the political and social issues of the day, even if the fact of this complexity is brought to the forefront by the passage as a whole. We're looking for a more narrowly focused answer that deals specifically with the lines in the question.
Choice D: This is an irrelevant answer that borders on an opposite answer. It misses the point of these lines entirely. They are not meant to emphasize the multitude of new career prospects for women. Rather, the passage encourages women not to step blindly into these new fields without examining why they do so and whether they should carry on the traditions of a society that originally took shape with their exclusion in mind.
Ok, based on my notes about each answer, choices A, C, and D can all be eliminated. That means choice B must be the correct response! Choice B has direct evidence backing it up, and it matches our original interpretation of the lines perfectly.
Let's Review!
The fundamental rule of SAT Reading is that there is only ONE absolutely correct answer choice, and the rest can be eliminated!
There are two types of SAT Reading questions: passage-based questions and sentence completion questions.
You can detect incorrect answer choices by watching for:
Answers that contain extra information or are slightly off
Answers that represent the opposite of the relationship described in the passage
Answers that are irrelevant or are just a mish-mash of concepts found in the passage
Answers that are plausible interpretations of the passage, but are not supported by any direct evidence
As long as you remember that the correct answer must restate something in the passage, you should be able to eliminate three out of four answer choices on most Reading questions and end up with a great score!
What's Next?
If you're interested in more tips on raising a low Reading score, take a look at this article!
Also check out our advice on how to read passages effectively and stop running out of time.
If you already have a good Reading and Writing score, but you want to make it great, read our article on how to get an 800!
Want to improve your SAT score by 160 points?
Check out our best-in-class online SAT prep program. We guarantee your money back if you don't improve your SAT score by 160 points or more.
Our program is entirely online, and it customizes what you study to your strengths and weaknesses. If you liked this Reading lesson, you'll love our program. Along with more detailed lessons, you'll get thousands of practice problems organized by individual skills so you learn most effectively. We'll also give you a step-by-step program to follow so you'll never be confused about what to study next.
Check out our 5-day free trial:
Have friends who also need help with test prep?
Share this article!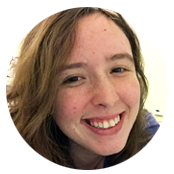 About the Author
Samantha is a blog content writer for PrepScholar. Her goal is to help students adopt a less stressful view of standardized testing and other academic challenges through her articles. Samantha is also passionate about art and graduated with honors from Dartmouth College as a Studio Art major in 2014. In high school, she earned a 2400 on the SAT, 5's on all seven of her AP tests, and was named a National Merit Scholar.
Get Free Guides
to Boost Your SAT/ACT