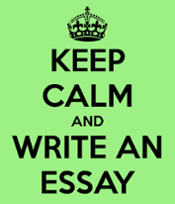 On every SAT Essay, you'll have to read an argument meant to persuade a broad audience and discuss how well the author argues his or her point. The passage you'll have to read will change from test to test, but you'll always need to analyze the author's argument and write a coherent and organized essay explaining this analysis.
In this article, we've compiled a list of the 14 real SAT essay prompts that the College Board has released (either in The Official SAT Study Guide or separately online) for the new SAT. This is the most comprehensive set of new SAT essay prompts online today.
At the end of this article, we'll also guide you through how to get the most out of these prompts and link to our expert resources on acing the SAT essay. I'll discuss how the SAT essay prompts are valuable not just because they give you a chance to write a practice essay, but because of what they reveal about the essay task itself.