A lot of readers of The Crucible have the same question: why has Reverend Hale returned to Salem in Act 4? This is a short article detailing the reasons behind Hale's decision to return. If you're confused about what his motivations are and what he hopes to accomplish, read on for a complete explanation.
Why Is This Question Tricky?
At the end of Act 3, Reverend Hale quits the court in Salem out of frustration because he sees that irrationality and hysteria have taken over the proceedings. However, in Act 4, we learn that he has returned to Salem to speak with the prisoners and convince them to confess. This is a bit confusing - why would he return to Salem to convince people to confess if he believes that they're innocent? As I'll explain in the next two sections, Hale has shifted his moral compass slightly to accomodate his own guilt. Guilt and its counterpart, concern for reputation, are both common themes in The Crucible, which makes understanding the answer to this question important for an effective reading of the play.
Short Answer
Hale has returned to Salem in Act 4 because he recognizes himself as the original instigator of the ultimately unfounded witch hysteria, and he doesn't want to end up with the blood of innocent people on his hands (or at least innocent people who are widely respected like Rebecca Nurse and John Proctor). His goal is to persuade the condemned prisoners to sign their names to false confessions.
Hale has managed to convince himself that lying is a lesser evil than throwing away one's life for the sake of maintaining a spotless record of integrity. This is a somewhat selfish viewpoint, although it's the only one he can accomodate psychologically. If he gets the prisoners to save their own lives, his positive self-image will not be marred by their executions. He fails to fully consider the negative impact a confession would have on the self-image of the confessor, which is why no one responds to his efforts.

Long Answer
Reverend Hale's purpose in returning to Salem is to speak with the condemned prisoners and convince them that they should give false confessions rather than martyr themselves. He chooses to do this because he is tormented by guilt. When Danforth asks Hale directly why he has returned, Hale responds, "Why, it is all simple. I come to do the Devil's work. I come to counsel Christians they should belie themselves. There is blood on my head! Can you not see there is blood on my head!!" (Act 4 pg. 121). Note that when Hale says he comes to do "the Devil's work," he is being sardonic. He knows that what he's doing is technically not befitting of a man of God, but he feels that promoting lies is better than the alternative of allowing innocent people to go to their deaths because of him.

He feels responsible for the way things played out in Salem since he was the original "expert" called on to investigate the witchcraft rumors in Act 1. He lit the fuse by pressuring Abigail to answer leading questions about her activities in the woods (pg. 40), prompting her accusations against Tituba. He then ignored Tituba's protests that she never called the Devil (pg. 41) and insisted that she name the names of other people she'd seen with Him (pg. 44). He had all the authority in that situation because of his supposed superior knowledge of witchcraft (pg. 37), and he used it to intimidate people into confessing.
This initial storm of confessions and ensuing hysteria eventually led to the condemnation of people he knew to be innocent. He signed seventy-two death warrants (pg. 92), including that of Rebecca Nurse, based on what he now believes was false evidence. The only way Hale thinks he can make up for this is by returning to Salem and convincing the accused to save their own lives, even if they must lie to do so. He'd rather advocate lying than be responsible for the deaths of innocent people. He does not consider that signing a confession is essentially the same as death to someone like Rebecca Nurse, whose whole identity is based on her integrity and piousness. Hale is ultimately only looking out for his own peace of mind and spiritual wellbeing.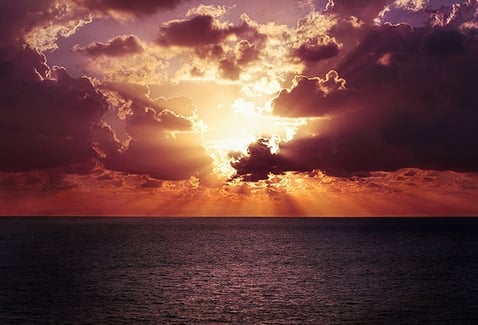 And God did say unto Reverend Hale, "#yolo."
Summary: Why Has Reverend Hale Returned to Salem?
Here's a short bullet point recap of the answer to this question:
Hale returns to Salem to convince the condemned prisoners to confess to witchcraft.
He does so because he feels responsible for the miscarriage of justice that led them to their current situation.
He knows it's too late for them to be pardoned, so persuading them to give false confessions rather than hang is the best way to clear his own conscience.
What's Next?
So what actually happens in Act 4? What does the ending of the play mean? Check out our full summary of the last act of The Crucible.
If you want to back up a little bit to the heightened courtroom drama of Act 3, you can also read our full Act 3 summary, complete with key quotes and thematic analyses.
Another tricky question that comes up in The Crucible is why Elizabeth wants John to go to Salem in Act 2. Read our answer and explanation.
Want to improve your SAT score by 160 points or your ACT score by 4 points? We've written a guide for each test about the top 5 strategies you must be using to have a shot at improving your score. Download it for free now:
Have friends who also need help with test prep?
Share this article!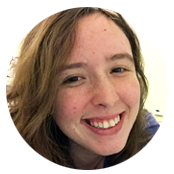 About the Author
Samantha is a blog content writer for PrepScholar. Her goal is to help students adopt a less stressful view of standardized testing and other academic challenges through her articles. Samantha is also passionate about art and graduated with honors from Dartmouth College as a Studio Art major in 2014. In high school, she earned a 2400 on the SAT, 5's on all seven of her AP tests, and was named a National Merit Scholar.
Get Free Guides
to Boost Your SAT/ACT