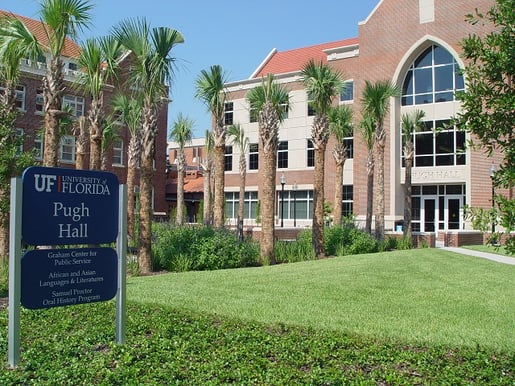 Are you applying to the University of Florida? You'll need to answer some essay prompts as part of your application. Read this guide to learn what the University of Florida essay prompts are, what admissions officers are looking for in your response, what you should include and avoid in your answers, and what strong UF college essay examples look like.
What Are the University of Florida Essays?
The University of Florida accepts both the Common Application and the Coalition Application, and applicants must answer one of the Common Application prompts.
As part of your application, you'll also need to answer an additional UF-specific essay prompt, and you'll have the option of answering three additional essay prompts. Your answer to each prompt can be up to 250 words. Here's the prompt:
Please provide more details on your most meaningful commitment outside of the classroom while in high school and explain why it was meaningful. This could be related to an extracurricular activity, work, volunteering, an academic activity, family responsibility, or any other non-classroom activity
We'll go over how to best answer this supplement question in the next section.
The UF Essay Prompt, Analyzed
In this section, we explain what the prompt is asking for, why UF is interested in this information, what information you should include (and what information to avoid), and what a strong example answer could look like.
Prompt 1
Please provide more details on your most meaningful commitment outside of the classroom while in high school and explain why it was meaningful. This could be related to an extracurricular activity, work, volunteering, an academic activity, family responsibility, or any other non-classroom activity.
What the prompt is asking for: A description of the one extracurricular you feel is most important to you.

Why UF is interested: Students who are dedicated to something show they are passionate, interested in learning, and have a strong work ethic. These are all characteristics colleges want their students to have, so having something you're committed to is a major boost to your application. Seeing what you choose also gives UF a better sense of who you are and what you value.

Potential topics to discuss: What the extracurricular, is how long you've involved with it, how much time per week/month/etc. you dedicate to it, what activities your involvement includes, why you consider it meaningful.

Topics to avoid: Listing multiple activities or simply describing the extracurricular without explaining why it's important to you.

Example: "The extracurricular most important to me is my involvement in my high school's Model UN team. I've been involved for four years, since I was a freshman. We meet once a week during the school year to prepare for the four conferences we participate in each year. As a Model UN member, I research different political events and international relations topics, then debate the issues with other team members to build my skills in those areas. Model UN is so important to me because, not only did it solidify my choice to major in International Relations, it strengthened me personally. As a result of my participation, I've improved my debate skills, become a more confident public speaker, and have much more experience finding a compromise even between very different groups."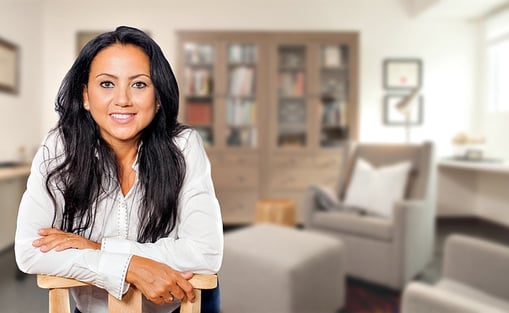 Tips for the UF Essay Prompt
Follow these three tips when completing the University of Florida supplement essays to make sure your answers are as strong as possible.
#1: Keep Your Answers Concise
You only have 250 words per prompt. That isn't that much! This means your responses need to be brief and to the point if you're trying to fit a lot of information in. You likely have a lot of reasons why a particular extracurricular is the most important to you.
#2: Show Your Strengths
Even though the prompt is short, it's still an opportunity for you to impress the admissions committee. You can dive into how you've been involved in your extracurricular, as well as any leadership roles you may have had. Try to include themes you've mentioned in other parts of your application, such as your longer essay. For example, if you mentioned that your dream is to be a doctor, try to highlight experiences that reflect that, such as volunteering at a hospital.
#3: Be Honest and Passionate
Sometimes students think they need to tell a story that the admissions committee wants to hear...so they make things up. Do not lie in your college essay—admissions counselors are great at sniffing out fibs!
Instead, lean into the passions and experiences that make you unique. For instance, maybe you made a quilt and entered it in the fair. That's awesome! Just make sure you're explaining why it's meaningful for you! Maybe your grandmother taught you how to quilt and you worked on it together, which taught you the importance passing knowledge down from one generation to the next.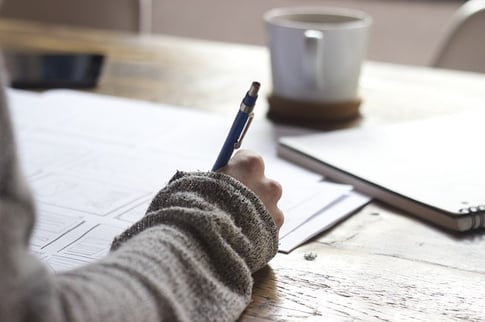 Summary: UF College Essay Examples
There is one main University of Florida essay, and it'll be the Coalition or Common Application (depending on which application you use) prompt of your choice. But there are also additional UF essay prompts to answer. These shorter prompts are a way for the UF admissions committee to learn more about you and have the most accurate look at your application.
Here is where you can discuss extracurricular activities, anything that prevented you from participating in extracurriculars, certain programs you took part in, and anything else you think is important for the people reviewing your application to know. As you answer these UF essay prompts, remember to keep your responses short, don't feel pressured to answer every prompt, and highlight your strengths.
What's Next?
Considering the Florida Bright Futures Scholarship? Our guide to Bright Futures Scholarship programs answers all the questions you're wondering about.
Want to bring up your GPA? Read about four ways to bring up your high school grades fast.
Interested in community service ideas? Check out our guide to 129 great community service projects.

Want to write the perfect college application essay? Get professional help from PrepScholar.
Your dedicated PrepScholar Admissions counselor will craft your perfect college essay, from the ground up. We'll learn your background and interests, brainstorm essay topics, and walk you through the essay drafting process, step-by-step. At the end, you'll have a unique essay that you'll proudly submit to your top choice colleges.
Don't leave your college application to chance. Find out more about PrepScholar Admissions now:
Have friends who also need help with test prep?
Share this article!
About the Author
Christine graduated from Michigan State University with degrees in Environmental Biology and Geography and received her Master's from Duke University. In high school she scored in the 99th percentile on the SAT and was named a National Merit Finalist. She has taught English and biology in several countries.
Get Free Guides
to Boost Your SAT/ACT