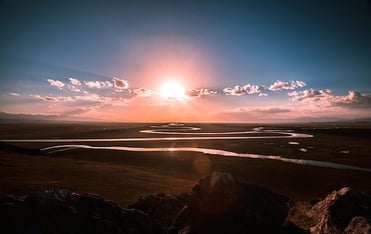 The Bright Futures scholarship programs are great resources for Florida students who plan on staying in-state for college. As with any scholarship program, though, there's a lot of information to process about the awards. Just sifting through all the eligibility requirements and award limitations can be overwhelming, never mind figuring out how to actually submit an application.
In this guide, I've compiled all the information you need about the Bright Futures scholarships. I'll talk about the different award programs, their eligibility requirements, the application process, and strategies to help you win your own.
What Is the Bright Futures Scholarship Program?
The Bright Futures program offers merit-based scholarships to Florida residents who stay in Florida for college or vocational school (unfortunately, you won't be eligible for an award if you attend college out of state). If you qualify for a scholarship, you'll receive funds to attend any public or private college in Florida. Financial need is not considered in awarding Bright Futures scholarships.
There are three different scholarship programs, all with different eligibility requirements and award amounts. All of these scholarships are renewable - as long as you continue to meet eligibility requirements, you can get these awards year after year until you've finished your program of study:
Florida Academic Scholars (FAS)

- This is the most competitive scholarship and most generous scholarship. It's geared towards "A students." FAS winners can receive funding for the entire duration of their course of study.
Florida Merit Scholars (FMS)

- This scholarship is less competitive than the FAS, but it still has relatively high minimum test score and GPA requirements. It's geared towards "B students." FMS winners can receive funding for the entire duration of their course of study.
Gold Seal Vocational Scholars (GSV)

- This scholarship helps students pursue post-high school vocational and certificate degrees. It's the least competitive award and provides the least amount of funding. GSV winners can receive scholarship funding for up to 72 credit hours of a technical degree program or career certificate program OR up to 60 credit hours of an applied technology degree program.
Award Amounts
Like I mentioned above, scholarship funds are awarded per credit hour. Scholarship recipients receive a fixed amount based on scholarship type, school type, and credit type:
| | | | | |
| --- | --- | --- | --- | --- |
| SCHOLARSHIP TYPE | PROGRAM TYPE | CREDIT HOUR AWARD - SEMESTER | CREDIT HOUR AWARD - QUARTER | CLOCK HOUR AWARD |
| FAS | 4 year | $103 | $69 | -- |
| | 2 year | $63 | $42 | $2.10 |
| | FL Public Colleges - BA programs | $71 | -- | -- |
| | Technical programs | $52 | $35 | $1.73 |
| FMS | 4 year | $77 | $51 | -- |
| | 2 year | $63 | $42 | $2.10 |
| | FL Public Colleges - BA programs | $53 | -- | -- |
| | Technical programs | $39 | $26 | $1.30 |
| GSV (2011-2012 high school grads and later) | Career certificate program | $39 | $26 | $1.30 |
| | Applied technology degree program | $39 | $26 | $1.30 |
| | Technical degree education program | $48 | $32 | $1.60 |
Want to calculate how much scholarship money you could potentially receive? Just multiply the award amount (per credit hour) for the scholarship you're gunning for by the number of credit hours you'd need to complete a particular program. For example, a standard bachelor's degree requires 120 credit hours to complete. If I won the FAS scholarship, I could potentially receive $12,360 over the course of 4 years (120 credit hours x $103).
Award Limits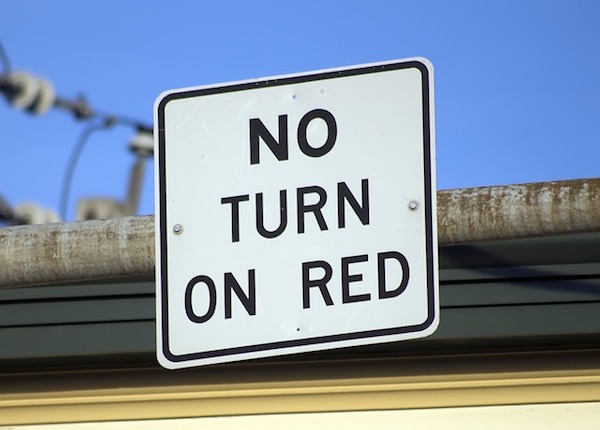 As flexible as the awards are, there are some ways in which you can't use Bright Futures funding.
In addition to eligibility limits (which we'll get to shortly), there are some restrictions on how and where you can use Bright Futures scholarship money.
You can only use the funds at Florida schools - for more information, you can check this full list of eligible or participating institutions. You also can't use Bright Futures money to fund remedial coursework or (except in special circumstances) summer term work.
How Do You Know If You're Eligible?
Now that you know all about the sort of funding you can get with a Bright Futures award, I imagine you're interested in figuring out if you're eligible. First, you should determine if you meet the general Bright Futures requirements (these apply to all three scholarships):
You must be a Florida resident and US citizen or eligible noncitizen (this is determined by your college).
You must complete the Florida Financial Aid Application by 8/31 of the year of your high school graduation.
You must earn a standard Florida high school diploma or its equivalent from a Florida public high school or a registered Florida Department of Education private school.
You can't have been convicted of (or pleaded no contest to) a felony charge.
You must be accepted by and enroll in a degree or certificate program at an eligible Florida public or independent postsecondary institution (postsecondary institution = college, university, vocational school).
There are additional academic criteria for the FAS, FMS, and GSV scholarships. The FAS and FMS scholarships have pretty demanding criteria for GPA, ACT/SAT scores, and service hours, whereas the GSV program isn't quite as demanding:
FAS Requirements
3.50 minimum GPA (weighted)
29 minimum ACT score or 1290 minimum SAT score
100 minimum community service hours
FMS Requirements
3.00 minimum GPA (weighted)
26 minimum ACT score or 1170 minimum SAT score
75 minimum community service hours
GSV Requirements
3.00 minimum GPA (weighted) in non-elective high school courses
ACT score minimums = 17 in English subsection, 19 in Reading subsection, and 19 in Math subsection
SAT score minimums = 440 in Critical Reading, 440 in Math
30 minimum community service hours
There's quite a bit of fine print when it comes to eligibility requirements. If you want to learn more (and you should), check out our complete guide to Bright Futures requirements.
What Information Do You Need to Apply?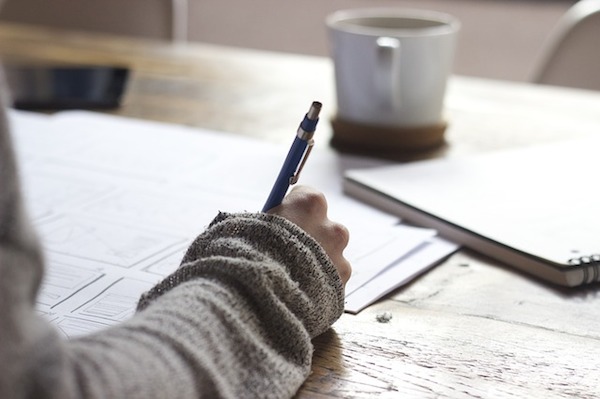 Thankfully, there isn't too much of this involved in submitting a Bright Futures application.
You'll be able to streamline the whole application process if you have all the necessary paperwork and materials in order before you begin. Here's everything you'll need to prepare if you want to apply for a Bright Futures scholarship:
Florida Financial Aid Application
You'll need to submit the Florida Financial Aid Application, or FFAA, no later than August 31 of the year of your high school graduation. If you don't submit the FFAA, you won't be able to get any Bright Futures funding. The application typically opens December 1.
Official Transcripts
Fortunately, Florida public high schools automatically submit official transcripts to the Florida Department of Education for Bright Futures evaluation. If your high school doesn't automatically send transcripts, you can ask them to submit yours via email to OFSA.transcripts@fldoe.org.
SAT or ACT Scores
You can take the SAT or ACT for the purpose of submitting your scores to the Bright Futures scholarship program through June 30 of your graduation year - this is obviously much later than you would take the tests for college applications. This long window gives you some extra time to meet score requirements if needed.
You can submit your ACT/SAT scores for Bright Futures consideration when you register for the exams. Request, at registration, that your scores be sent to one of Florida's 12 state universities, public community colleges, or public high schools. The scores will automatically be forwarded to the Florida Department of Education repository.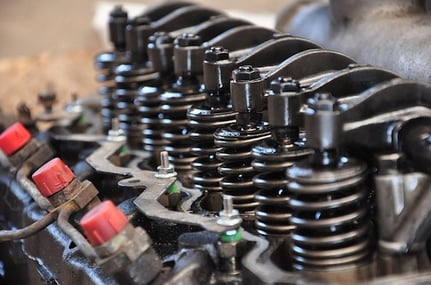 The application process should run as smoothly (and as automatically) as a well-oiled machine.
How Do You Submit an Application?
Much of this process is automated - you won't have to do much extra work outside of submitting the FFAA and keeping an eye on your application to make sure everything is processed correctly. Here are all the steps you should take to make sure you submit a complete and successful Bright Futures application:
Step 1: Submit the Florida Financial Aid Application
Remember, this must be submitted by 8/31 the year of your high school graduation. Your Florida Bright Futures account login information will be sent to you after you submit the FFAA.
Step 2: Take the ACT or SAT and Submit Your Test Scores
You'll have to take either the ACT or SAT for college applications anyway, so this shouldn't require extra work on your part. Send your scores to a Florida public school (like I mentioned earlier in this post) to ensure that the Florida Department of Education receives them.
Step 3: Check on the Submission of Your Official Transcripts
If you attend a Florida public high school, your transcript will be automatically submitted for Bright Futures consideration. It's a good idea to check with your guidance counselor to confirm submission, especially if you don't attend a public school.
Step 4: Keep the Information in Your Bright Futures Application Account Updated
Again, you'll get account login information for your Bright Futures application account once you submit your FFAA. Once you have access to this account, you can use it to manage and monitor different parts of your application. To make sure that your scholarship application is on track, you should:
Monitor your number of reported service hours.
Update your postsecondary institution. Once you've enrolled at a FL college or vocational school, you should make a note of this in your account.
Update any demographic information.
View your eligibility determination - check your account once everything's been submitted to see if you're eligible for the scholarship.
When Do You Find Out Whether You've Been Selected?
There are two different evaluation timelines: Early Evaluation and Final Evaluation.
For the Early Evaluation timeline, you can get an eligibility determination posted to your online account as early as March. Your transcripts and test scores must be submitted by January 31.
For the Final Evaluation timeline, you can get an eligibility determination posted to your online account as early as July. Your transcripts and test scores can be submitted following your last high school term.
You actually don't get much of a say in how this cash is used (which may be a good thing if money tends to burn a hole in your pocket).
How Can You Use Florida Bright Futures Scholarship Money?
Now that you're up to speed on the application process, you'll probably want to know what actually happens with the Bright Futures funding once you get it.
You won't receive the money directly. The financial aid office at your school will calculate your award and then disburse funds (i.e. apply the funds to your account) after the end of the add/drop period each term. Like I've mentioned before, you have to use the funds at an eligible Florida school.
Interested in studying abroad? Your school decides if any Bright Futures funding can be applied to study abroad programs.
Strategies: How to Increase Your Chances of Winning a Florida Bright Futures Scholarship
Winning a Bright Futures scholarship could mean that the bulk of your tuition expenses (and maybe even some room and board costs) would be covered for up to four years. If you're going to submit a Bright Futures application, you'll want to make it count.
There are four main eligibility requirements that you have control over (aside from state residency): coursework, GPA, ACT/SAT scores, and service hours. Here are some strategies to make sure you meet all of those requirements.
Coursework
If you attend any school in Florida, you're likely on track to meet all the coursework requirements. If you're in any way concerned, schedule a meeting with a guidance counselor ASAP to see if your schedule needs to be adjusted. For more information on coursework requirements, see our Bright Futures eligibility guide.
GPA
If you're concerned that your GPA isn't high enough to win the FAS scholarship - the most competitive of the awards - set a more reasonable goal by aiming for the FMS or GSV GPA requirement.
Also, keep in mind that all the GPA requirements listed are weighted. If your GPA is currently unweighted, your weighted GPA may be higher if you've taken any advanced or honors classes. See your guidance counselor for more help in calculating your weighted GPA.
ACT or SAT Scores
You'll be doing yourself a favor in a couple of ways if you work on bringing up your ACT or SAT scores. Higher scores will open up more scholarship opportunities in addition to better-ranking school options.
To give yourself time to bring up your scores, start preparing for and taking the tests earlier rather than later. The end of your sophomore year through the beginning of your junior year is a good time to start working on prep.
Optimize your scores by choosing one exam to work on, rather than splitting your energies between the ACT and SAT. If you're unsure which test to take, check out our guide to figure out which test is best for you.
If you're an upperclassman and don't have much time to prepare for the tests, check out our fast prep guides for the ACT and SAT.
Service Hours
The best way to meet the service hours minimum is through consistency. Try to set a schedule (e.g. go at the same time every week) so that it feels like more of a serious commitment.
The more consistent you are and the earlier you start chipping away at your community service hours, the fewer hours you have to volunteer per week. If you start as a freshman, you'd need to volunteer for 1 hour every 2-3 weeks to meet your minimum. If you start as a senior; however, you'd need to volunteer 1.5-2 hours every week.
It'll be easier to stick with your volunteer commitment over the long run if you work with an established, legitimate agency that will consistently track your hours (although it's a good idea to keep your own records as backup). If you need community service ideas, read up on the nine best places to volunteer.
What's Next?
Now that you know exactly what to focus on in order to get a Bright Futures scholarship, you can start working on making sure you meet all the eligibility requirements.
Concerned about meeting those minimum test scores? Check out our prep guides for the ACT and SAT.
Want to bring up your GPA? Read about four ways to bring up your high school grades fast.
Interested in more community service ideas? Check out our guide to 129 great community service projects. You may also be interested in other community service-based scholarships.
Want to improve your SAT score by 160 points or your ACT score by 4 points? We've written a guide for each test about the top 5 strategies you must be using to have a shot at improving your score. Download it for free now:


Have friends who also need help with test prep?
Share this article!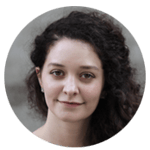 About the Author
Francesca graduated magna cum laude from Harvard and scored in the 99th percentile on the SATs. She's worked with many students on SAT prep and college counseling, and loves helping students capitalize on their strengths.
Get Free Guides
to Boost Your SAT/ACT