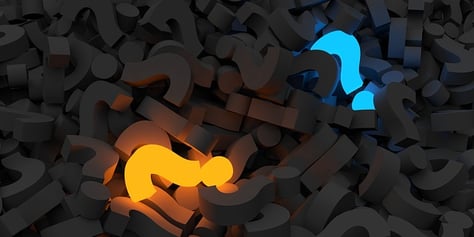 One of the biggest—and most difficult—decisions college applicants must make is what they want to major in. As a result, many students struggle to pick a major when they're filling out their college applications. That's why many schools give you the option to select "undecided" or "undeclared" on your app.
But will being undecided affect your ability to get into your dream school? If you're wondering, "Is it bad to put undecided on a college application," then this article is for you. We'll explain the following:
What an undeclared major is
What putting "undeclared" on a college application means
The implications of applying undeclared at different schools
How selecting "undeclared" can affect your college application
Whether you should put undeclared on your application
So let's get started!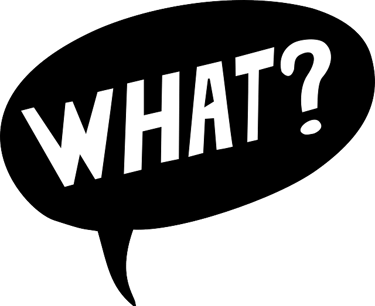 If you're not sure what an undeclared major is, it's pretty simple: it's just a designation for students who aren't sure what they want to major in!
What Is an Undeclared Major?
An undeclared major (sometimes also called an "undecided" major) refers to a student who has not yet declared an actual major. Your major is the degree that you will focus your studies on throughout college and, if all goes according to plan, graduate from college with.
So if you decide to declare a nursing major, then you will take most of your college courses in nursing and graduate with a bachelor's of science in nursing degree.
It's important to understand that the phrase "undeclared major" doesn't mean the same thing as being a specific type of major, like an English or business major. Here's why: you can't major in undeclared! Being undeclared is just a fancy way of saying you're not sure what you want to major in.
Being an undecided college major is temporary--no one makes it to the end of college as an undeclared major. Somewhere along the way of your college career, you'll decide on a major that you do want to study, and you'll change your major from "undeclared" to something specific, like engineering, or psychology, or education.
The big takeaway? An "undeclared major" is simply a placeholder that many new college students use as they decide on what they truly want to major in and pursue as a career. When you start out as an undecided college major, you'll be able to take a range of courses in different subject areas, think about which ones interest you, and choose a major when you're ready—most likely sometime during your freshman or sophomore year.
What Does "Undeclared" Mean on a College Application?
College applications typically ask applicants to select a major of study when filling out their application. Depending on the school, the language used for this portion of the application can vary. Many schools might simply ask applicants to indicate an "intended" degree of study, while others may provide the option to select a few different majors as being of potential interest.
One option most schools (though not all, as we'll discuss later) provide on their application is the option to be "undeclared" or "undecided." When a student selects "undeclared" on this part of the application, it means that the student is applying to be accepted as a student to the university without a specific degree of study.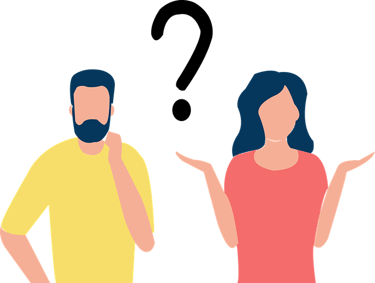 So, does putting "undeclared" on an application impact your admissions chances? Read on to find out!
So Is It Bad to Put Undecided on Your College Application?
Yes and no.
If you're a strong applicant with great test scores, a high GPA, fantastic essays, and good extracurricular involvement...then it probably won't impact your admissions chances very much. Most schools evaluate your application as a whole, so your declared major is just one part of the overall picture.
However, if your application is weak, or if you're not sure how to tackle being undeclared in your admissions essays, then it can be a problem. It may make you seem indecisive, or like you aren't committed to contributing to the university's community. In the case of a weaker application, passion for your future major or career can tip the scales in your favor.
The big thing to remember is that admissions counselors know that college students can--and do!--change their majors. So instead of panicking about being undeclared, put that energy into making your application as strong as it can be!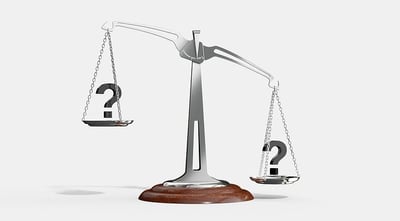 So, should you apply to college as an undecided student? In most cases, being undeclared won't negatively impact your application.
Should You Put "Undeclared" on Your College Application?
So if you're not sure what to major in, should you put "undeclared" on your application, or should you just choose a major then switch once you've enrolled?
Most admissions experts agree that in most cases, there's no harm in putting "undecided" on your college application. Admissions counselors know that choosing your major is a tough decision, so they're not surprised when some students just aren't sure about what they want to study. And we promise: you won't be the only applicant who has "undecided" on your college application.
In fact, putting "undecided" on your application might even be a good thing if it's the honest answer. It can show admissions counselors that you're honest. Admissions counselors respect honesty, so there's no shame in being open about not knowing what you want to major in!
There are only two situations where being undeclared on your application might hurt you. The first is if your admissions essays and your decision to be undeclared don't match up. Here's what we mean: if you choose "undecided" as your major, you don't want to submit an admissions essay all about how you've wanted to be a veterinarian since you were a little kid! Admissions counselors will wonder why you're still iffy about your major, and they may start to question if you're being authentic and honest.
The other instance where putting "undecided" on your application might not be a good thing is if you're thinking about choosing a major that requires you to be admitted into that program as a freshman. For instance, some universities make students fill out separate application supplements for nursing or business school as part of their application packets. That means you have to be admitted into the university and into that particular program.
In these cases, your school might not allow you to transfer into these programs after you've been admitted. That doesn't mean being undeclared impacts your admissions chances...but it might limit your degree options after you start attending school.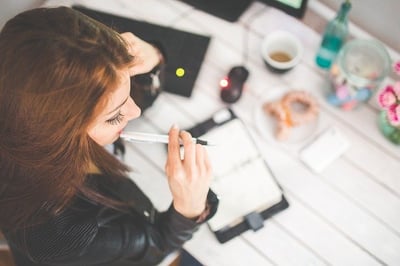 How Does Being "Undeclared" Affect Your Choice of Major?
How selecting "undeclared" will affect your college applications depends on the policies of the schools you're applying to. There are three main types of schools to look out for if you're thinking about applying undeclared: schools that don't allow undeclared students, schools that limit undeclared students' future majors, and flexible universities.
Schools That Don't Allow You to Put "Undeclared" on Your App
In order to enroll at this type of school, you'll have to declare a major on your application no matter what. In the application, you'll likely be asked to explain why that major is the right choice for you, or what skills you'd bring to the table as a student in that major.
While there aren't many schools that don't accept any undeclared applicants, an example of one school that uses this policy is the University of Illinois-Urbana Champaign. This university requires all applicants to declare a first and second choice major on their application, and "undeclared" isn't an available option.
Keep in mind that even if you do declare a major on your application, every school will let you change it after you're admitted. So don't panic! Changing majors is a pretty common occurrence, so you're not stuck with what you've put down on your application.
Schools That Limit "Undeclared" Students' Future Majors
The good news is that most schools do accept undeclared majors! But not all schools allow undecided students to major in anything they want later. Some universities may place limits on the majors that undecided students can eventually major in.
For instance, in order to be a business major in the University of Pennsylvania's prestigious international business degree program, you must apply to the program as a freshman. You can't apply undeclared and then transfer into this degree program later on. While schools have this policy for a variety of reasons, a common one is to prevent students from flooding the program by switching their majors later.
So here's the bottom line: "limiting" schools might allow you to apply as an undeclared major, but you may not have access to every degree program when the time comes to declare your actual major.
Flexible Schools
Schools that have more flexible policies on students' decisions about what to major in will allow students to select "undeclared" on their application and encourage undecided students to major in anything they'd like after admission.
Flexible schools are also common, and they usually have special resources for students who aren't sure what they want to major in. For example, some schools may require undecided students to take a special course designed to help them pick a major. Other universities may offer special counseling services or exploratory programs specifically tailored to undecided students' needs.
Flexible schools often design their core curriculum to help students settle on their majors. One way they might do this is by requiring all students take courses from multiple schools and departments. That way you can get a taste of the different fields of study available to you. (It's not uncommon for students to take a core class in a field they don't know much about, only to fall in love with it!) Additionally, some flexible schools may require all freshmen students to take the exact same core courses, so undecided students won't fall behind as they make their decision.
Also keep in mind that some universities are so flexible that they make every student come in undeclared! (We're looking at you, University of Chicago.) These schools want students to make informed decisions about their majors once they're enrolled...which also takes the pressure off you when you're putting together your application.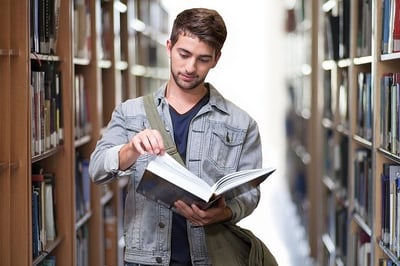 Students with undeclared majors may find their college experience is slightly different when it comes to advising or scholarship opportunities.
How Does Being Undeclared Affect Your College Experience?
There's one main impact of applying and entering college as an undecided major that is pretty much consistent across most universities, though: when you apply undeclared, you're usually assigned to your university's College of Arts and Sciences. Undeclared majors usually end up in the College of Arts and Sciences because it's often the biggest college on a university campus with the most majors.
When you're undeclared, you'll sometimes be assigned an all-university advisor who can help you figure out what you want to major in. Not all schools have these special advising departments, though. Depending on the school, undeclared students may end up assigned to a random advisor in a specific college. That doesn't mean you're stuck in that college, though! Regardless of who your advisor is, their goal will be to help you pick a major that you love.
Being undeclared can also impact the way you build community in your (eventual) department. Students who go in with a major often meet students who share their major as freshmen, and they can start forming relationships with one another. If you declare your major later, you might find that getting involved in departmental activities (like clubs and study groups) is a great way to get connected with other students.
The last area undecided students may be affected in is scholarship opportunities. Many colleges and departments offer specific scholarships for their enrolled students. For example, Oklahoma State University offers multiple departmental scholarships based on your major. If you go in undeclared, you won't be able to apply for these until you have chosen a major.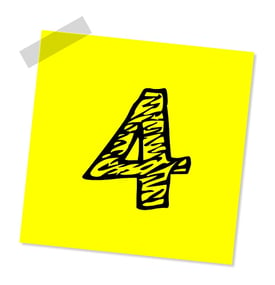 4 Tips for Choosing a University as an Undeclared Student
If you're thinking about going to college as an undeclared student, there are a few additional things you should take into consideration when choosing a university. Our four tips will help you pick the right school for you!
Tip 1: Pay Attention to University Size
Some students or parents might be under the impression that if a student wants to start as an undecided college major, they should go to a larger university so that they have more degree options.
But this isn't always the best idea. Here's why: sometimes large universities don't have the capacity to offer one-to-one, intentional academic advising to students. Students who start college undeclared might need guidance and support from advising experts as they try to decide what to major in. Smaller colleges may be better equipped to offer personalized mentorship to undeclared students, who might instead fall through the cracks and put off making a good decision about what to major in at bigger schools.
Tip 2: Think About Your Potential Majors
While you may not know your specific major yet, you probably have a general idea of what type of things you're interested in. Even if you're not sure what you want to do now, you still want to choose a school that offers excellent programs in your potential areas of study.
For example, maybe you know you want to study some type of science. In that case, look for universities that have strong programs in a variety of fields, like biology, chemistry, and physics.
You can also look for universities that have strong colleges within the larger university structure. (Remember how we mentioned there are lots of colleges on a university campus? That's what we're talking about here!) For example, most universities have dedicated colleges for engineers. If you're thinking about being an engineer, you can look at engineering schools' rankings and pick a university based on that specific college's reputation.
Tip 3: Research Whether You'll Be Able to Transfer Into Your Program
Like we mentioned earlier, very competitive programs may require you to apply as part of your freshman application packet. In those cases, you won't be able to transfer into them once you've enrolled at the university as an undeclared student. This is really important to be aware of, especially if you're thinking about majoring in one of those limited degrees!
Here's what we mean: if you're thinking about majoring in business, then you'll want to go to a school that will let you transfer into the department a later date. Don't apply to a school like the University of Pennsylvania, where the business degree programs require you to be admitted as a freshman! If you do, you may end up in a situation where you have to either a) stay at your university and choose a different major, or b) transfer to another university so you can major in the subject you want.
In these instances, it's better for you to declare your major on your application and then switch it later. That gives you more flexibility, and it ensures you won't have to deal with the heartache of missing out on your dream major because of admissions issues.
Tip 4: Research the Resources for Undeclared Students
Just because a school lets you go in undeclared doesn't mean it's a great fit for you. Do a little research and see what options undeclared students have at your potential universities. Look for specific advising programs for undeclared students designed to help them pick their future majors. Also check to see if your school offers "undeclared courses" that show you your options and provide support for you as you make your major choice.
These resources will vary by school, so it might make more sense to go to a university that will coach you through declaring a major!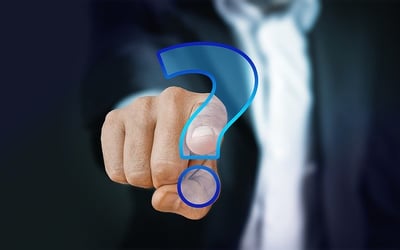 Now What?
Are you still thinking about declaring a major on your application? Then make sure you read through our how-to guide on choosing a major for your app.
Picking a major is just one part of your college application. You'll also have to write admissions essays, too. This expert article can help you write amazing essays that will make admissions officers take notice.
Need some extra help picking colleges to apply to? We've got you covered. This guide will help you narrow down your choices so you're only applying to schools that are right for you.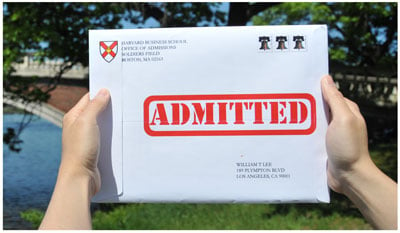 Want to build the best possible college application?
We can help. PrepScholar Admissions is the world's best admissions consulting service. We combine world-class admissions counselors with our data-driven, proprietary admissions strategies. We've overseen thousands of students get into their top choice schools, from state colleges to the Ivy League.
We know what kinds of students colleges want to admit. We want to get you admitted to your dream schools.
Learn more about PrepScholar Admissions to maximize your chance of getting in.
Have friends who also need help with test prep?
Share this article!
About the Author
Ashley Sufflé Robinson has a Ph.D. in 19th Century English Literature. As a content writer for PrepScholar, Ashley is passionate about giving college-bound students the in-depth information they need to get into the school of their dreams.
Get Free Guides
to Boost Your SAT/ACT