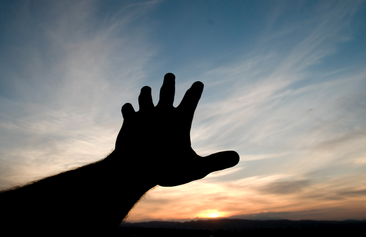 In 2014, ACT Inc. replaced the ACT Plan – a pre-test very similar to the ACT – with the ACT Aspire. Aspire has a very different format, age range, and goals than either the ACT Plan or the regular ACT.
So why did the ACT release a new test, and how can it help you prepare for the ACT? We will explore what makes Aspire unique and what you can expect from it.
History: The ACT Plan
Before ACT Aspire, ACT offered the Plan. The Plan was a straightforward ACT practice test designed for 10th graders. It tested the same subject areas as the ACT and used the same format: a paper and pencil multiple-choice test.
The Plan was seen as the ACT's version of the PSAT. (The PSAT is the SAT's practice test.) However, unlike the PSAT, the Plan did not enter you into a scholarship competition. It was just a test to let 10th graders (and their schools) know if they were on track to meet college readiness benchmarks and do well on the ACT.
The ACT also offered the Explore, a test with the same format but less difficult content, meant to show middle school students if they were on track for high school.
The Plan was scored between 1 and 32, while the ACT is scored between 1 and 36. As such, the Plan predicted an ACT score between 1 and 5 points higher than a Plan score. For example, a Plan score of 32 predicted an ACT score between 33 and 36.
However, in 2014, ACT discontinued both the Plan and Explore and replaced them with the ACT Aspire. ACT Aspire also predicts an ACT score, but its format and scoring are very different, and it has much broader goals.
Why Did ACT Create the Aspire?
ACT is hoping the Aspire will become a widely-used test not just for ACT practice, but to assess Common Core standards.
The Common Core is a new series of education standards being adopted by many states in the US. The standards are supposed to be more rooted in critical and creative thinking, so they are less straightforward than the old standards.

As an example, an old Algebra standard for linear equations could be something like this: "Interpret the equation y = mx + b as defining a linear function, whose graph is a straight line."
The Common Core expects students to "Distinguish between situations that can be modeled with linear functions and with exponential functions" and to "Prove that linear functions grow by equal differences over equal intervals, and that exponential functions grow by equal factors over equal intervals."
In other words, the content is the same, but the expectations and methods are different.
Since the Common Core has a different approach, it also requires different standardized tests to monitor student progress. This is where ACT hopes the Aspire will come in. (The PARCC and Smarter Balanced are other examples of tests being offered for the same purpose.)
Because of this, the ACT Aspire isn't just a 10th grade test – it is designed to be given every year starting in 3rd grade all the way through 10th grade, so it can assess student growth from year to year. In that sense, Aspire is a much larger and more ambitious undertaking than the Plan or Explore.
The goal of Aspire is to identify learning gaps early on to help students stay on track for college readiness, while also preparing students for the content on the ACT. To do that, Aspire will also track college readiness using the ACT's benchmarks.
What Is the Aspire Like?
The Aspire has five sections that align with the ACT Plus Writing subject areas: Reading, English, Math, Science, and Writing. (The Plan did not include a writing section.)
However, unlike the ACT, Aspire includes a wide variety of question types. Aspire questions can be multiple choice, short answer, or long answer (including essays and narratives). The questions also make students rearrange lists, correct math problems, or pick multiple answers from a set of choices. So even though the content is similar to the ACT's, the Aspire as a test is quite different.
As an example, here are two short answer questions featured on a sample Aspire test: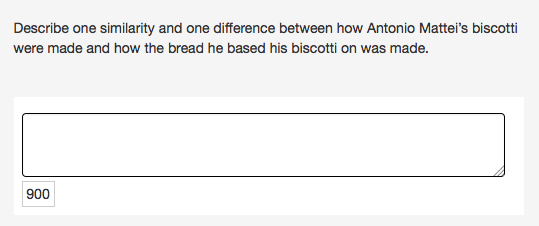 A short-answer reading question.

A short-answer math question.
Via ACT Aspire.
If you want to see more sample questions for yourself, go to this website and enter the login information for the test section and grade level you're interested in.
Note that the Aspire is a timed test, like the ACT.
Aspire can be offered either on computers or on paper. The paper option is more expensive, so it's likely many students will end up taking it on the computer. This is also different than the ACT, which is a paper-and-pencil bubble test.
How Is Aspire Scored?
The Aspire does not use an ACT-like scale the way the Plan did. Instead, the Aspire assigns scores between 400 and 460 for each subject.
The score ranges are tied to grade levels, with an expected increase for each grade. When you get a score report, it will include your score, how you compare to others in your grade, your strengths, and where you can still improve.
The ACT still uses those scores to predict future ACT scores, based on when you took the test. For example, they would predict a higher future ACT score if an 8th grader earned a 410 versus a 10th grader, since an 8th grader has more time to learn and improve. However, the prediction is less straightforward than just adding a few ACT composite points. Furthermore, since the Aspire is so different, the prediction is not at all set in stone. (See our Aspire to ACT Score Predictions article for more on Aspire scoring and ACT predictions.)
What's a Good Aspire Score?
What score should you be aiming for on the Aspire? ACT has provided low, high, and benchmark scores for each of the five subjects tested in grades 3 through 10. Benchmark scores are what you need to reach to be considered "on track", a low score is below average, and a high score is above average. You can use this chart to figure out how well you/your child is scoring on the Aspire or to set goal scores for the next exam.
| | | | | |
| --- | --- | --- | --- | --- |
| Grade Tested | Subject | Low Score | High Score | Benchmark |
| | | | | |
| | | | | |
| | | | | |
| | | | | |
| | | | | |
| | | | | |
| | | | | |
| | | | | |
| | | | | |
| | | | | |
| | | | | |
| | | | | |
| | | | | |
| | | | | |
| | | | | |
| | | | | |
| | | | | |
| | | | | |
| | | | | |
| | | | | |
| | | | | |
| | | | | |
| | | | | |
| | | | | |
| | | | | |
| | | | | |
| | | | | |
| | | | | |
| | | | | |
| | | | | |
| | | | | |
| | | | | |
| | | | | |
| | | | | |
| | | | | |
| | | | | |
| | | | | |
| | | | | |
| | | | | |
| | | | | |
Will Aspire Help You Prepare for the ACT?
Since Aspire is given over several years and uses different question types, you may be wondering how it will help you prepare for the ACT, which is mostly multiple-choice and usually taken by 11th and 12th graders.
The main way Aspire will help you prepare for the ACT is by testing the same content, with the same benchmarks. Aspire will show you if you are learning enough, content-wise, to do well on the ACT.
Aspire will also give you more time to improve for the ACT. For example, if you learn as a sixth grader that your math scores are lower than your peers' scores, you have five years to improve your math skills before taking the ACT. If you learned that from the Plan, you would have only had one year to study and improve.
That said, the actual ACT's format is quite different from Aspire – all multiple-choice unless you take the ACT Plus Writing – and has more intense pacing. Getting a great score on the ACT requires good pacing and multiple-choice test strategy as well as knowing the content. The Aspire will help you learn content, but it won't help you prepare for the ACT's format.
Since the ACT's format is different, you will have to put in some time to study for the ACT outside of class, even if you take Aspire every year from 3rd grade onward. Even if Aspire predicts you will get an excellent ACT score, you can't just walk into the ACT without studying and expect a 36.
Bottom Line: ACT Aspire
Although you might hear about students studying for the PSAT to qualify for scholarships, don't stress about the ACT Aspire – it will give your school data on your progress, but it won't be used in college admissions or scholarship competitions. Just look at it as another way to gauge your progress as you approach college.
Also, as we explore in our score predictions article, the Aspire is not an absolute predictor of your ACT score. If you're wondering how you'll do on the actual ACT, it might be more efficient to just take a practice test. And don't worry too much even if Aspire predicts a low score – with smart studying, you can beat the prediction easily.
What's Next?
We recommend beginning your ACT studying early. Getting a good score can really improve your college admissions chances! Get an ACT study plan if you have a year or more to study.
Need to prep for the ACT, ASAP? Get an intensive 10-day study plan.
Considering taking the SAT instead? Learn which test is easier, and which one you will do best on.
Want to learn more about the PSAT and how it qualifies you for the National Merit Competition? Check out our guide.
Want to improve your ACT score by 4 points?
Check out our best-in-class online ACT prep program. We guarantee your money back if you don't improve your ACT score by 4 points or more.
Our program is entirely online, and it customizes your prep program to your strengths and weaknesses. We also have expert instructors who can grade every one of your practice ACT essays, giving feedback on how to improve your score.
Check out our 5-day free trial:
Have friends who also need help with test prep?
Share this article!
About the Author
Halle Edwards graduated from Stanford University with honors. In high school, she earned 99th percentile ACT scores as well as 99th percentile scores on SAT subject tests. She also took nine AP classes, earning a perfect score of 5 on seven AP tests. As a graduate of a large public high school who tackled the college admission process largely on her own, she is passionate about helping high school students from different backgrounds get the knowledge they need to be successful in the college admissions process.
Get Free Guides
to Boost Your SAT/ACT