If you dropped out of high school or are considering dropping out, there are other ways to earn credentials that are considered equal to a high school diploma. A High School Equivalency Diploma (HSED) is one option that you might consider as an alternative to a GED or traditional high school diploma.
I'll give you the details on what a High School Equivalency Diploma is, how you can get one, and how to decide if it's the right choice for your situation.
What Is a High School Equivalency Diploma?
An HSED is considered equivalent to a regular high school diploma, but you can earn it at a later date after dropping out of high school. Most professional jobs require at least a high school diploma, so it will almost certainly benefit your career if you go through an HSED program.
Employers, colleges, and certain branches of the military may prefer the HSED over the GED because the HSED's requirements are more extensive. This relates to one potential downside of the HSED: you will most likely have to take more classes or tests (as compared to the GED) to get it. If you've earned Social Studies and Health credits in the past; however, it may be very simple to get these requirements out of the way.
Why Would You Want to Get Your High School Equivalency Diploma?
The HSED is a good option for students who haven't had the chance to earn a traditional high school diploma. It's accepted by most employers and colleges as a substitute for a high school diploma, so it will give you more opportunities in your career and education.
The difference between an HSED and a GED is not hugely significant, but there are cases where the HSED is preferred. Though both credentials are technically the same, a GED only indicates that you've passed a test, whereas an HSED indicates that you've passed a test and completed some other coursework.
The HSED is also technically equivalent to a regular high school diploma, but in practice, most employers and colleges prefer the traditional diploma. If you still have the opportunity to go back and complete your course of study in high school (in most states you can do this if you're under 20), I would recommend that you do so instead of earning an HSED or GED.
A regular high school diploma is more highly respected because it indicates that you were able to persevere through long-term assignments as opposed to just being able to pass a test and complete a few additional requirements. Still, if going back to high school isn't an option for you, an HSED is the next best thing.
Thanks, creepy 1950s-style children!
What Are the Requirements for a High School Equivalency Diploma?
In certain states, you will need to take the HiSET or High School Equivalency Test to show that you have mastered the skills necessary to earn your diploma. The test is comprised of five smaller subtests that range from 65 minutes to 2 hours in length:
Language Arts-Reading (40 multiple-choice questions)
Language Arts-Writing (50 multiple-choice questions and an essay)
Mathematics (50 multiple-choice questions)
Science (50 multiple-choice questions)
Social Studies (50 multiple-choice questions)
The HiSET is offered in English and Spanish, and accommodations are available for test-takers with disabilities upon request. States offering the HiSET include California, Iowa, Louisiana, Massachusetts, Maine, Missouri, Montana, Nevada, New Hampshire, New Jersey, New Mexico, Tennessee, and Wyoming.
In states where the HiSET is not offered, you will need to take the General Educational Development (GED) test as one of the requirements for earning your HSED. This test has four subjects: Reasoning Through Language Arts, Mathematical Reasoning, Science, and Social Studies.
There is one essay question in the Reading Through Language Arts section and one in the Social Studies section, along with two short answer questions in the Science section. The rest of the questions are multiple choice.
The content of the test was recently updated in 2014 to incorporate more textual analysis and specific mathematical and writing skills. You can read more about the changes here. Both the HiSET and the GED tests are taken on the computer rather than as pencil and paper exams.
An HSED is different from a GED certificate because it has a couple of extra requirements. To earn an HSED, you will need to fulfill requirements in the subjects of health, civic literacy, and employability skills in addition to taking a core subject exam like the HiSET or GED test.
The requirements for health and civics can be satisfied by passing two untimed exams, by showing that you've earned 0.5 Health credits and 3 Social Studies credits in the past, or by passing a 30-hour course in each subject.
If you can provide proof of credits in the form of a high school transcript, you won't need to take the extra tests or classes. For the employability skills requirement, you will have to create a resume and participate in a course that will help you come up with a career plan.
Different states have varying eligibility requirements for students hoping to earn a High School Equivalency Diploma. You must be at least 16 to take either the GED or the HiSET; in some states, the minimum age is 17. You also can't be currently enrolled in high school and must meet your state's requirements for the amount of time you've been out of school.
In California, for example, if you're only 17 and you want to take the HiSET, you must have been out of high school for at least 60 consecutive days and provide a letter of request from the military, a postsecondary institution, or a potential employer. Consult this page for state-by-state HiSET eligibility requirements and this page for links to state GED test eligibility requirements.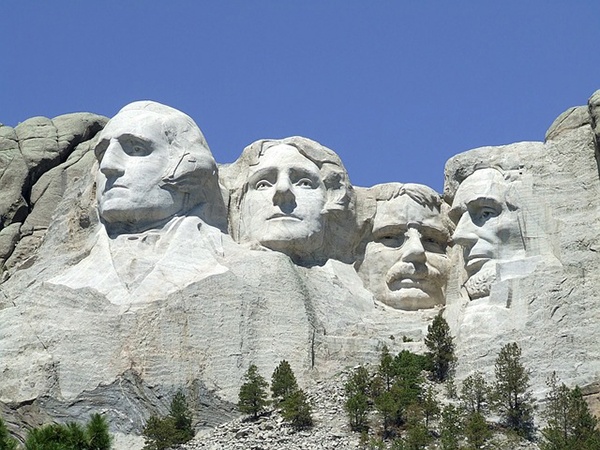 If you learned about these dudes at some point in high school, you might be able to get out of the Social Studies requirement.
Should You Try to Get Your HSED?
There are a couple of things you should consider before deciding to get your HSED:
Can You Still Go Back to High School?
First of all, are you young enough that going back to high school is an option? Different states have different policies, but typically if you're under the age of 20, you can still re-enroll in high school. Overall, it's better to get a regular high school diploma than an HSED or a GED. If it's at all possible for you to return to high school, you should seriously consider doing so.
What Are Your Career and Educational Goals?
The purpose of earning an HSED is to increase your potential in the job world and possibly attend college. In almost any career field, it's vital or at least beneficial to have a high school diploma. If you hope to go to college, it's essential. Still, before you earn an HSED, you should start investigating what you want to do or where you want to go to college.
You may need to consider other requirements, and you might decide to wait a bit before starting an HSED program, depending on your current financial situation and the steps you need to take to fulfill your goals. If you have career goals that don't require a high school diploma for entry-level positions, you could decide to get some work experience under your belt first and earn an HSED at a later date.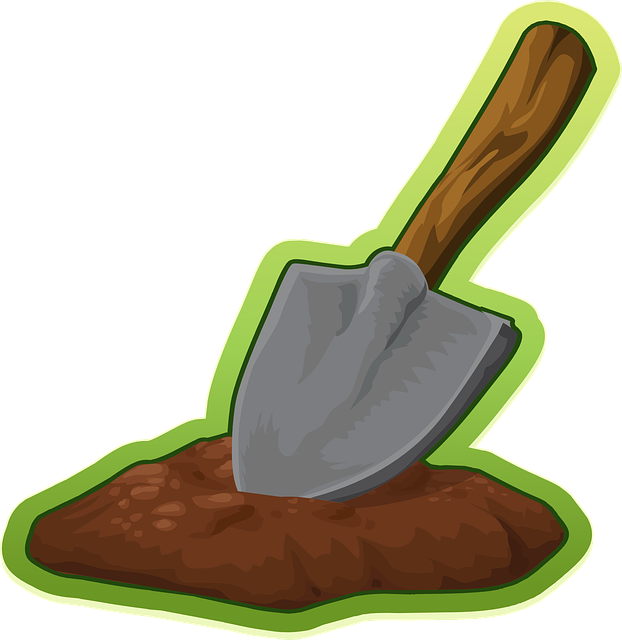 In some cases, you might want to break ground in the job world before going after your HSED.
How Can You Find an HSED Program? Will It Cost Money?
HSED tests and courses can be found at many community colleges and adult education centers all over the country. For the HiSET, you can schedule a testing date through your online account or by calling ETS customer service at 1-855-MyHiSET (1-855-694-4738). Use this link to search for HiSET test centers near you.
If your state is not on the list of states that offer the HiSET, you will be taking the GED test to fulfill HSED requirements instead. You can call 1-800-62-MYGED (800-626-9433) for a referral to prep programs and testing sites near you, along with a practice test and an informational brochure. Courses are free, although you will have to pay a fee to take the exams. The total cost is $145 for the GED test if you don't have to retake any subtests. Retakes are $10 for each of the core subject tests and $5 for the health and civics tests.
The HiSET is typically slightly less expensive, but fees vary by state. Again, check the page on eligibility requirements for more information about how much the HiSET costs in each state. Get in touch with your state's contact person for the GED or with ETS Customer Service for the HiSET if you have any additional questions about the tests and courses that make up the program and where you can take them.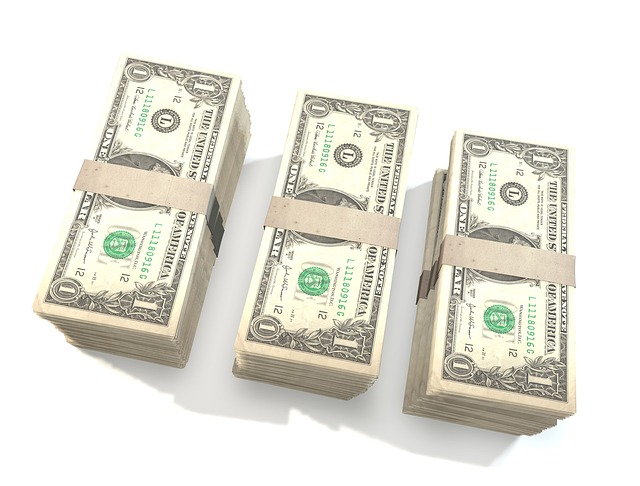 The HiSET and the GED tests cost some money, but these stacks of ones would probably cover both of them.
What's Next?
Is the GED a better fit for your needs? Learn how to get your GED online here. We also have a collection of the best GED practice tests for you to use in your studying.
You don't necessarily have to earn a stellar GPA in high school to get into college. Take a look at our list of the best colleges with low GPA requirements.
If you're hoping to attend college but are unsure how to begin the search process, check out this step by step guide for doing college research.
Students who earn an HSED or GED may choose to attend community college for a year or two and then transfer to a four-year college. Read our complete guide to transferring colleges to learn more about this process.
Want to improve your SAT score by 160 points or your ACT score by 4 points? We've written a guide for each test about the top 5 strategies you must be using to have a shot at improving your score. Download it for free now:
Have friends who also need help with test prep?
Share this article!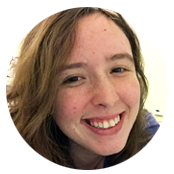 About the Author
Samantha is a blog content writer for PrepScholar. Her goal is to help students adopt a less stressful view of standardized testing and other academic challenges through her articles. Samantha is also passionate about art and graduated with honors from Dartmouth College as a Studio Art major in 2014. In high school, she earned a 2400 on the SAT, 5's on all seven of her AP tests, and was named a National Merit Scholar.
Get Free Guides
to Boost Your SAT/ACT