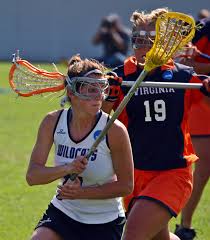 The NCAA, the major governing body for intercollegiate sports, divides its member institutions by divisions. Division I colleges tend to be the largest, have the biggest athletic department budgets, and have the highest level of athletic talent. Most of the prestigious college sporting events you see on television, from bowl games to March Madness, are competitions between Division I schools.
In this article, I will thoroughly explain what makes NCAA Division 1 unique and provide you with facts about Division I colleges.
What Is the NCAA?
The National Collegiate Athletic Association, or NCAA, is the major governing body for intercollegiate sports. There is a much smaller governing body for intercollegiate sports with far fewer member institutions known as the National Association of Intercollegiate Athletics, or NAIA. Also, the governing body for sports at 2-year colleges is the National Junior College Athletics Association, or NJCAA.
The role of the NCAA is to oversee championships and establish and enforce rules for its member institutions.
Why Are There NCAA Divisions?
The purpose of NCAA divisions is to create parity and a more level playing field in intercollegiate sports. Also, the existence of NCAA divisions gives smaller schools with fewer resources the opportunity to compete for championships.
What Makes Division 1 Unique?
NCAA Division 1 is known for having the highest level of competition and the best athletes in all of the NCAA divisions. Generally, Division I schools have the biggest student bodies, the largest athletic department budgets, and the most athletic scholarships for their student-athletes.
In NCAA Division I, there are almost 350 schools that have more than 6,000 teams. More than 170,000 student-athletes participate in Division I sports.
All of the major sports conferences, including the SEC, Big Ten, Pac-12, and ACC, are composed of Division I schools.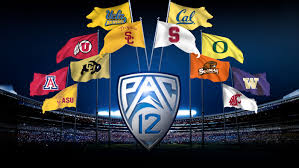 Division 1 Football
Division I football is further divided into FBS (Football Bowl Subdivision) and FCS (Football Championship Subdivision) schools.
FBS
FBS colleges compete for the chance to participate in bowl games. You may have heard of famous bowl games like The Rose Bowl, The Fiesta Bowl, or The Cotton Bowl. Those are all football games between FBS schools.
The FBS is the highest level of collegiate football and there is a tremendous amount of money in it. The highest paid FBS coaches make $7 million annually and Forbes valued the University of Texas-Austin football team at $131 million.
FCS
FCS is the next highest level of collegiate football after FBS. FCS schools compete for a chance to participate in an NCAA-run playoff instead of bowl games.
Compared to the FBS, there is much less money and lower attendance at games in the FCS. In 2014, the average attendance for an FBS home game was 44,190, and the average attendance for an FCS home game was 7,666.
Division 1 Rules
The NCAA sets rules for Division I schools to ensure competitive balance and gender equity.
Division I schools have to sponsor at least 7 sports for men and 7 sports for women (or 6 for men and 8 for women).
Each playing season (fall, winter, and spring) has to be represented by each gender.
For sports other than football and basketball, Division I schools must play 100 percent of the minimum number of contests against Division I opponents. Anything over the minimum number of games has to be 50 percent against Division I foes.
Men's and women's basketball teams have to play all but two games against Division I teams. Men's basketball teams must play ⅓ of their games in their home arenas.
Division I schools must meet minimum financial aid awards for their athletics program, and there are maximum financial aid awards for each sport that a Division I school can't exceed.
FBS Rules
FBS teams have to meet minimum attendance requirements. They have to average 15,000 people in actual or paid attendance per home game. If a team can't average 15,000 people, it probably can't compete with the typical FBS team that averages over 44,000.
Attendance requirements must be met once in a rolling two-year period. Unlike in the FBS, FCS teams don't need to meet attendance requirements.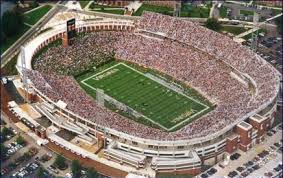 Types of Schools in Division 1
There are public and private colleges in Division I. Examples of Division I public schools include Penn State University, UC Berkeley, the University of Virginia, and the University of Missouri. Examples of Division I private schools include Northwestern, Duke, Stanford, and all of the Ivy League schools. However, Ivy League schools are unique because they're the only Division I schools that don't offer athletic scholarships.
There are Division I schools in every state except Alaska.
Division 1 Facts
On average, only 6% of the student bodies at Division I schools participate in NCAA sports.
The average enrollment at Division I schools is 12,900.
53% of all student-athletes at Division I colleges receive some level of athletic financial aid.
In 2010, the NCAA signed an agreement with CBS and Turner Broadcasting to present the NCAA men's basketball championship for 14 years (from 2011-2024). The deal was for more than $10.8 billion.
What's Next?
If you aspire to participate in college sports, make sure you know about the college athletic recruiting process. Learn the SAT and ACT scores you need to be eligible to compete in the NCAA.
If you want to attend a college with big-time sports, check out this article on the largest college football stadiums.
Want to improve your SAT score by 160 points or your ACT score by 4 points? We've written a guide for each test about the top 5 strategies you must be using to have a shot at improving your score. Download it for free now:
Have friends who also need help with test prep?
Share this article!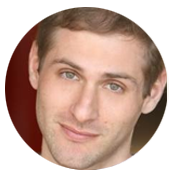 About the Author
Justin has extensive experience teaching SAT prep and guiding high school students through the college admissions and selection process. He is firmly committed to improving equity in education and helping students to reach their educational goals. Justin received an athletic scholarship for gymnastics at Stanford University and graduated with a BA in American Studies.
Get Free Guides
to Boost Your SAT/ACT