The NCAA, the major governing body for intercollegiate sports, separates its member institutions by divisions. Division 2 colleges are generally smaller and have fewer athletic department resources than Division 1 schools, but Division 2 colleges are larger and more well-funded than Division 3 institutions. While Division 2 schools may not have the money or get the publicity of Division 1 institutions, many Division 2 colleges have passionate fan bases that show enthusiastic support for their sports teams.
In this article, I'll thoroughly explain what makes NCAA Division 2 unique and provide facts about NCAA Division 2 and its member schools.
What Is the NCAA?
The National Collegiate Athletic Association, or NCAA, is the major governing body for intercollegiate sports. There is a much smaller governing body for intercollegiate sports with far fewer member institutions known as the National Association of Intercollegiate Athletics, or NAIA. Also, the governing body for sports at 2-year colleges is the National Junior College Athletics Association, or NJCAA.
The role of the NCAA is to oversee championships and establish and enforce rules for its member institutions.
Why Are There NCAA Divisions?
The purpose of NCAA divisions is to create parity and a more level playing field in intercollegiate sports. Also, the existence of NCAA divisions gives smaller schools with fewer resources the opportunity to compete for championships.
What Makes Division 2 Unique?
There are about 300 schools and over 100,000 students who participate on Division II sports teams. On average, Division II schools are substantially smaller than Division I schools and have lower athletic budgets.
Regional rivalries dominate the schedules of Division II colleges, whereas Division I schools tend to compete more nationally.
Division II schools offer athletic scholarships, but fewer than in Division I. Division III schools don't offer any athletic scholarships. The majority of athletes on athletic aid at D-II institutions are on partial athletic scholarships.
Division 2 Rules
The NCAA sets rules for Division II schools to ensure competitive balance, opportunities for all athletes, and gender equity.
Division II colleges have to sponsor at least 5 sports for men and five for women (or four for men and six for women), with two team sports for each gender, and each playing season represented by each gender.
There are contest and participant minimums for each sport.
Football and men's and women's basketball must play at least 50% of their games against Division II, FBS, or FCS opponents.
There are no attendance requirements for football or arena game requirements for basketball.
There are maximum financial aid awards for each sport.
Types of Schools in Division 2
There are Division II schools in 44 states, Washington DC, Puerto Rico, and British Columbia.
There are both public and private colleges in Division II. Examples of Division II private schools include Azusa Pacific University, Rollins College, and Pace University. Examples of Division II public schools include San Francisco State University, University of North Georgia, and Upper Iowa University.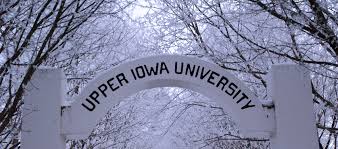 Division II Facts
Division II has 6 schools with enrollments over 15,000 and 133 schools with enrollments below 2,500. Average enrollment is 3,848.
There are 24 athletic conferences in Division II.
There is an average of 429 student-athletes at Division II schools with football and 267 at schools without football.
All Division II championship finals are broadcast live on national television or live-streamed on NCAA.com.
Division II student-athletes consistently graduate at a higher rate than other students at Division II institutions.
What's Next?
Learn more about the differences between NCAA divisions. If you're interested in participating in college sports, make sure you know about the college athletic recruiting process.
For those of you who want to compete in the NCAA, check out the articles on the SAT and ACT scores you need to be eligible.
Want to improve your SAT score by 160 points or your ACT score by 4 points? We've written a guide for each test about the top 5 strategies you must be using to have a shot at improving your score. Download it for free now:
Have friends who also need help with test prep?
Share this article!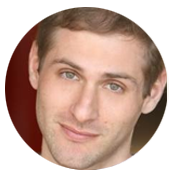 About the Author
Justin has extensive experience teaching SAT prep and guiding high school students through the college admissions and selection process. He is firmly committed to improving equity in education and helping students to reach their educational goals. Justin received an athletic scholarship for gymnastics at Stanford University and graduated with a BA in American Studies.
Get Free Guides
to Boost Your SAT/ACT