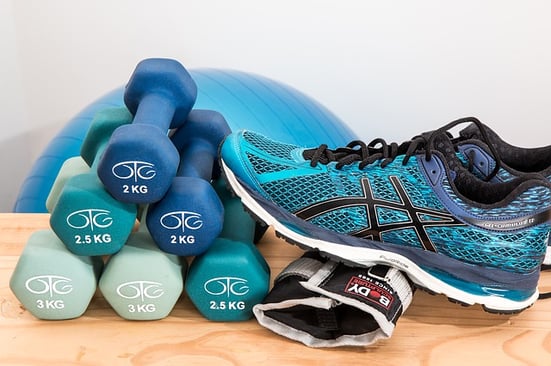 Are you considering a career in sports management? Whether you want to be a sports agent, a facilities manager, or something else entirely, a sports management degree can help you obtain the job of your dreams.
In this article, we'll talk about the sports management definition, what a sports management salary looks like and who should (and shouldn't) pursue a career in sports management.
What's a Sports Management Degree?
What is sports management? To start, let's get clear on what a sports management degree is and isn't.
Basically, a sports management degree is a training program for people who want to become involved in the planning, organizing, managing, and budgeting of sports or physical activities. Some people who work in sports management may work with professional teams or athletes. Others might head up local recreation nonprofits. While the types of jobs in sports management vary, one thing remains the same: all jobs in sports management center on enabling sports to be played safely and successfully.
What Classes Do You Take for a Sports Management Degree?
As opposed to the athletes who play the sports, people who work in sports management are more concerned with the business side of sporting activities. That means that many classes in a sports management degree look similar to other business classes: accounting, communications, management, etc.
That being said, most sports management degrees offer specific training that takes into account the types of management needed in sports. Students studying sports management, for instance, might learn how to budget for the maintenance of a large stadium or how to speak publicly about sports. There's no standard, nationwide curriculum for sports management, but the types of classes taken are likely similar across programs.
What Types of Jobs Can You Get With a Sports Management Degree?
We know that students studying sports management take classes on business, marketing, communications, and more. But what kind of jobs can they pursue after graduating?
Here's a look at some of the most popular sports management careers.
#1: Scout
Sport scouts are responsible for assessing the skill levels of amateur and professional athletes to see who would be a good fit for their team. While this may sound easy, it's actually complicated: sport scouts need to balance their team's needs with the talent of the players they're observing. Just because someone's an amazing pitcher, for instance, doesn't mean they should be hired, especially if the team doesn't need pitchers. The sport scout's job is to report back to their organizations with information about which prospects are worth pursuing further. Typically, sport scouts make around $40,000 per year.
#2: Athletic Director
An athletic director's job is to oversee all of the sports programming at a particular institution. For instance, the athletic director of a college or university is in charge of making sure all the teams have schedules, access to the equipment and staff they need, and more. Athletic directors allocate their department's funding, deciding which teams get how much money. They'll also work to make sure each team is compliant with its larger role. Because of the breadth of responsibility that comes with being an athletic director, most ADs make a solid sports management salary: around $101,000.
#3: Sports Facilities Manager
Sports facilities require a lot of maintenance. Aside from being kept in top condition to ensure the safety and success of the facility's teams, the sports facilities need to house sporting events, too. The facilities manager's job is to make sure that the facilities and equipment are safe and ready for use. They'll also need to make sure that the facilities are ready for spectators with the appropriate staffing (e.g., food prep, security) and resources. Typically, sports facilities managers make around $80,000 per year.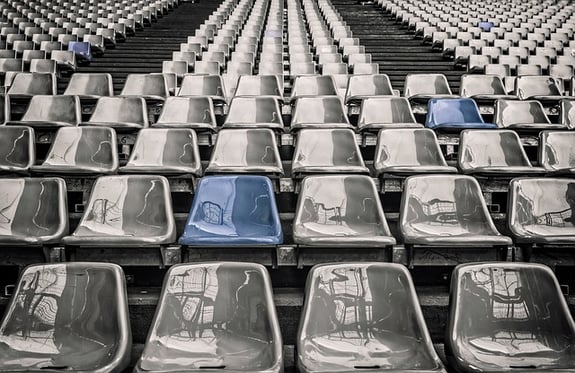 Where to Study Sports Management
There are a number of institutions across the United States where you can study sports management. Here are five of the top programs.
UNC offers an undergraduate degree in Sport Administration at their sixteen campuses, including their flagship Chapel Hill Campus. This program allows you to take a mix of exercise science and business courses so that you can decide what you want to focus on within the industry. Even better, UNC has a built-in graduate program if you decide to pursue a master's degree.
The University of Florida Bachelor of Science in Sports Management Degree focuses on problem solving and critical thinking. Students will take classes like Sport and Business Finance and Administration of Sport and Physical Activity. The University of Florida requires that students complete an internship for their eighth semester, which gives students on-the-job experience in their field.
Students enrolled in the Bachelor of Arts in Sport Management program at the University of Michigan will choose between two tracks: Sport Marketing and Management or Sport Policy and Analytics. The University of Michigan boasts a 95+% placement rate for their recent graduates, so it's a great place to apply if you're worried about getting a job.
The program at Indiana University Bloomington is a bit different than the others on this list: students will get a Bachelor of Science in Kinesiology with a major in Sport Marketing and Management. The dual focus of the degree (kinesiology and business) means that you'll graduate with the ability to understand the physical body and the business of sport.
UT Austin's Sport Management program is housed in its Kinesiology and Health Education department. Students are required to take a semester-long internship or complete the equivalent in fieldwork so they get hands-on experience before they graduate.
Should You Major in Sports Management?
Bottom line: should you major in sports management? Here are pros and cons.
Pro: You Want to Work in Sport Management
The first reason is pretty obvious: if you want to work in sport management, you should study that in school! Sport management is a specific degree: you'll receive training in the business side of sports, but, depending on your program, you may also gain a deep knowledge of how the body moves and functions through kinesiology classes. If all this interests you and appeals as a potential career choice, then you should definitely major in sports management!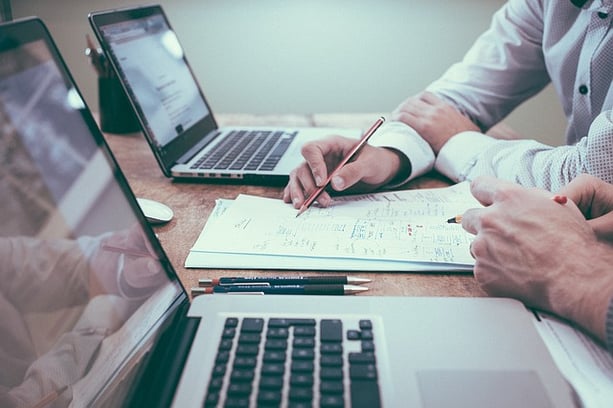 Pro: You Want to Gain Career Experience Before Graduating
If you know for sure that you want to work in sports management, getting a sports management degree rather than a generic business degree can help you gain the internship or work experience you need to get a job upon graduation. Many sports management programs help you get an internship for a full semester or longer, which you can later parlay into a full-time job. A generic business degree might not get you the same experience.
Con: You're Interested in Business, but not Necessarily Sport Business
A sport management degree is specific. If you think you're interested in sport, but also could work in a number of different business fields, you might consider a regular business degree instead. Pursuing a degree in business as opposed to a sports management degree will give you the training you need to excel in sports management (e.g., classes on business administration, finances, etc.) while also giving you the flexibility to explore other fields and see if they're more interesting to you.
What Is Sports Management: Final Thoughts
A sports management degree is a great option if you want to pursue a career in sports business. With a sports management degree, you have numerous career options in sport, including scout, facilities manager, athletic director, and more. There are many positions available, and a sports management salary can vary widely. If you're interested in different kinds of business, you'll likely be better suited pursuing a general business degree.
What's Next?
You'll need to write essays for your college applications. Application essays are one of the most important aspects of your application because they give committees the chance to get to know you, your passions, and your interests. Learn what it takes to write a great application essay here.
We have guides that can help you ace all of your entrance exams. Check out this one for the SAT, this one for the ACT, and this one for the GRE. Remember: making great test grades will help you get into your dream school!
Have friends who also need help with test prep?
Share this article!
About the Author
Hayley Milliman is a former teacher turned writer who blogs about education, history, and technology. When she was a teacher, Hayley's students regularly scored in the 99th percentile thanks to her passion for making topics digestible and accessible. In addition to her work for PrepScholar, Hayley is the author of Museum Hack's Guide to History's Fiercest Females.
Get Free Guides
to Boost Your SAT/ACT