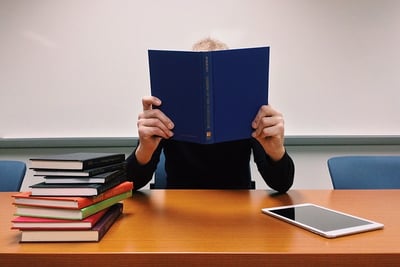 Want to challenge yourself this summer? Interested in showing colleges some of your academic interests? If so, you might have heard about the Summer Institute for the Gifted.
In this post, we'll explain what the Summer Institute for the Gifted is all about; we'll cover logistics such as application materials, cost, and dates; and we'll help you decide whether it's a good fit for you.
Feature image: Alfred Hutter/Wikimedia
COVID-19 Update: Changes to the SIG Program
Due to the COVID-19 pandemic, SIG has made changes to their program for summer 2023. Additionally, SIG has created a list of guidelines and requirements regarding testing, vaccination, and masking for their summer programs. Some campuses may be more restrictive than others (depending on location), so check with individual program locations for more details.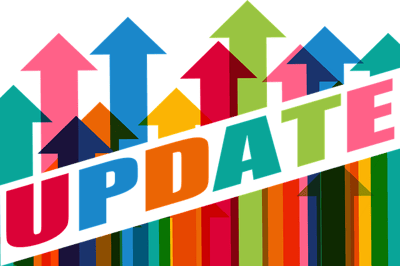 What Is Summer Institute for the Gifted?
The Summer Institute for the Gifted (SIG) is an academic summer program for the "gifted and talented" aged 5-17. "Gifted and talented" basically means that you have been placed in a gifted program in school or that you have tested above the 95th percentile on a nationally normed test (we'll go over the eligibility info in more detail below). You don't have to take a special test or submit an elaborate application to be considered.
The program consists of two- and three-week sessions held on various campuses around the country. Some camps are residential (meaning you live on-campus for the entire session) but also allow for commuter students, whereas others are exclusively day programs.
Each program has its own dates. The earliest programs begin in late June and run through early-July, while the latest programs run from mid-July to late August. (See specific dates for the residential programs and day programs on SIG's website.)
If you're in a residential camp, you take a series of courses during weekdays and participate in recreational during evenings and weekends.
What Are SIG Classes Like?
Your classes will be a mix of academic (in subjects from the humanities, science, and math) and recreational. Courses vary by location and are mostly separated by age level. So you might be in some academic classes with only students of your grade but in recreation classes with students of various ages.
You sign up for your classes before you get there, but you can change your courses in the first two days. This gives you a chance to get a feel for different classes and hopefully come up with a schedule that's a good balance for you.
Schedule and Residential Life at SIG
You take your classes during the day from 8:45 am to 4:00 pm with a lunch break, followed by a recreation period, dinner, and a study tutorial in the evenings. So in some ways it's kind of like your schedule during the school year, but a bit more intense since you're living with other students and taking more challenging classes.
On the weekends, there are local excursions, planned activities, and free time.
You live in a residence hall with students of your same age and gender, and also have a roommate (it's possible to request a single room, but it's a bit more expensive).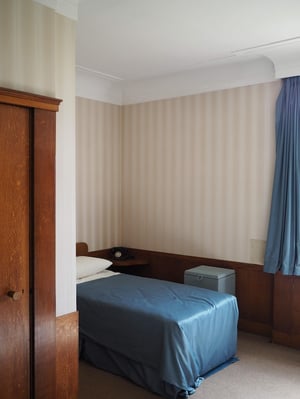 While the layout and size will vary, you can expect your typical dorm room to have a bed, dresser, desk, and, of course, a roommate!
The day programs consist of the academic portion of the program, but you don't stay in a residence hall or have weekend activities. The day program could be a good option if you want the academic experience but have other extracurricular or social commitments over the summer.
Locations for Summer Institute for the Gifted
SIG has a variety of locations all across the country. The residential programs are housed at universities, and the day programs are housed at a mix of universities and local schools. See below for a complete list.
Bryn Mawr College (Pennsylvania)
Emory University (Georgia)
University of California, Berkeley (California)
University of California at Los Angeles (California)
University of Miami (Florida)
University of Michigan (Michigan)
Yale University (Connecticut)
*Does not allow for commuter students.
Boston University Academy (Massachusetts)
Bryn Mawr College (Pennsylvania)
Emory University (Georgia)
Fairfield University (Connecticut)
Montclair State University (New Jersey)
University of California, Berkeley (California)
University of California at Los Angeles (California)
University of Miami (Florida)
University of Michigan (Michigan)
Yale University (Connecticut)
How to Get Into SIG
You can apply online for SIG. To apply, you'll need to pay a $100 application fee and send in an application.
The application form is pretty straightforward—you give your personal and demographic info, say which program you want to attend, and list your course preferences.
Finally, if it's your first year, you must also submit eligibility info. We'll cover how you demonstrate your eligibility for SIG next.
Eligibility: Demonstrating Academic/Achievement/Intellectual Abilities
This option admits students on the basis of their academic and intellectual achievement. In order to be eligible for SIG, students have to meet one of the following requirements:


Score in the 95th percentile or higher in one content area on a nationally normed standardized test within the last five years, OR
Be identified as gifted or have participated in an academic talent search or gifted program locally within the last two years and provide documentation, OR
Have one educator recommendation from a student's school counselor or core educator (i.e. math, social science, science, or language arts) who is familiar with the student's academic record, performance, and potential.
You should apply early in the year as programs, especially the ones at Berkeley and Yale, tend to fill up before summer. Admissions are rolling, so you need to apply to popular programs as early as possible. Less popular locations might still have open spaces through June.
If you're interested in attending SIG in future years, try to apply as early as possible to maximize your chances of getting your first-choice location.
Cost of SIG
SIG costs between $5,799 and $7,699, depending on the location, for the three-week residential option. The day programs are cheaper: between $1,699 and $5,399.
Due to the unknowns caused by COVID-19, SIG has not announced any tuition costs for online programs for summer 2023. However, the online programs offered in summer 2021 were less expensive, coming in between $425 and $500. If SIG does choose to offer online programs, it's likely that the tuition costs will be comparable to those of previous summers.
Is SIG Worth It?
You can definitely get a challenging academic summer experience by doing SIG. Many former participants say good things about the experience on online forums and blogs. In particular, many participants say it can be rewarding for students to meet other academically gifted students and make friends from different parts of the country.
That said, your time is very scheduled and the program is expensive, so you might want to consider other opportunities closer to home if you want more flexibility. You certainly won't be penalized in the college admissions process for not doing a program like SIG. Especially if you live in a district where you have access to challenging classes or a gifted program, the benefits might not be that substantial.
Other great summer options include participating in local music competitions, volunteering, doing research, or taking classes at local community colleges or universities. Explore both local options and programs like SIG before deciding what's right for you. The main goal is to use your time over the summer to dig deeper into an academic or extracurricular interest. SIG is one way to do that, but make sure you consider other possible options to get the most out of your summer!
What's Next?
Curious about other summer programs? Learn about the programs at Johns Hopkins (CTY), Duke TIP's 7th Grade Talent Search and Stanford (EPGY). Read about a range of academic summer programs so you can decide which one might be right for you!
Wondering when you should start studying for the ACT/SAT? Get a guide for both tests so you can maximize your score (click here for ACT and here for the SAT).
Trying to decide which high school to attend? Learn about AP and IB programs to help you decide which is the best one for you.
Want to improve your SAT score by 160 points or your ACT score by 4 points? We've written a guide for each test about the top 5 strategies you must be using to have a shot at improving your score. Download it for free now:
Have friends who also need help with test prep?
Share this article!
About the Author
Halle Edwards graduated from Stanford University with honors. In high school, she earned 99th percentile ACT scores as well as 99th percentile scores on SAT subject tests. She also took nine AP classes, earning a perfect score of 5 on seven AP tests. As a graduate of a large public high school who tackled the college admission process largely on her own, she is passionate about helping high school students from different backgrounds get the knowledge they need to be successful in the college admissions process.
Get Free Guides
to Boost Your SAT/ACT