Picture this: you've studied for months, you confidently sit down to your ACT test booklet, and on the first question your pencil breaks! You can't ask anyone around you for a pencil since the test has already started. What do you do?
Luckily, this disastrous scenario won't happen to you. In this guide, we'll look at what you need to bring to the ACT, some extra materials that could be helpful, and what you should leave behind when you head out the door. After reading this, you'll know all the things you need to bring on test day so your ACT testing experience can run as smoothly as possible.
What to Bring to the ACT: The 4 Essentials
We'll start by looking at the most important items to bring with you on ACT test day. You absolutely must bring these things. In fact, without them, you likely won't be able to take the ACT!
#1: Printed Admission Ticket
First and foremost, you need to bring a paper copy of your ACT admission ticket. Images of your ticket on your cell phone or another device will not be accepted. Log into your ACT account to print out your ticket.
Without your ticket, you will be unable to enter the testing center and sit for the ACT. So make sure you print it out and get it ready ahead of time!
#2: Photo ID
Like your admission ticket, photo ID is required to check in for the ACT. Your full name on your ID should match the name you registered with. In addition, your ID picture should clearly resemble the picture of yourself you uploaded during registration (so wait on any drastic hair-color changes until after test day).
Acceptable forms of ID include the following:
Current official school ID

Driver's license

Passport
If you don't have any of these forms of ID, you can also have a school official or notary fill out this official ACT Identification Letter Form. If you're participating in ACT Talent Search, you should also present your talent search identification letter.
Unacceptable forms of ID include the following:
Birth certificate
Credit cards
Employee ID
Learner's permit
Social security card
Even if your test administrator is a family friend or a teacher you've had since your freshman year, personal recognition won't cut it. You must have an ID as well as your admission ticket. Go to the official ACT website to see the full list of unacceptable forms of ID.
#3: At Least Two #2 Pencils and an Eraser
Since the ACT is a paper test, you obviously need something to write with! This is why it's important to bring at least two #2 pencils and an eraser (so you can erase any answers you think are wrong). Mechanical pencils, pens, highlighters, liquid paper, and any other writing utensil will not be accepted, not even for the Writing (essay) section.
Don't get stuck in the nightmare scenario described at the beginning of this article—bring at least two pencils!
#4: A Permitted Calculator
You're allowed to use a calculator on the Math section; however, your calculator must be a type that's permitted by ACT, Inc. Most four-function, scientific, and graphing calculators are allowed, with certain restrictions. For more info, read our expert tips on all the uses and limitations of your calculator.
As long as you have these four items—your printed admission ticket, your photo ID, #2 pencils, and a permitted calculator—you should have no problem getting into and making it through the ACT.
Other Things to Bring on ACT Test Day
Below are some other items that might come in handy as you take this long and important test:
Extra #2 pencils and a handheld pencil sharpener: By bringing backup pencils, you won't have to worry about any of them breaking or wearing down during the test. This is especially important if you're taking the ACT with Writing and will be writing out an entire essay.
Extra batteries for your calculator: Just as you need to ensure you have working pencils, you also don't want to be left with a dead calculator. It's a good idea to put in new batteries the day before the ACT and to make sure your calculator is working normally.
Drinks and snacks for your breaks: You are not allowed to eat and drink within the testing room, but a drink and snacks are a great way to energize you during your breaks. The ACT is a long test, and you definitely don't want to be distracted by thirst and hunger for hours!
A watch with no noises or audible alarms: A watch might be a good way to help you keep track of time as you work through the sections. If it's too distracting or anxiety-producing for you, though, feel free to leave it at home.
A sweater or light jacket: You can't predict whether the testing room will be hot or cold, so it's a good idea to bring an easily removable layer, such as a sweater or jacket. This way you won't get stressed out about the temperature and can focus entirely on the test.
Stick to the things on the above two lists and you should be all set to take the ACT! But what should you not bring on test day? Read on to find out.
No phones from any decade allowed.
What Not to Bring on ACT Test Day
Here are some items explicitly prohibited on test day, though you really don't have any need to bring anything that hasn't already been mentioned.
First off, you can't bring in any technology besides your calculator—especially anything with communication or recording capabilities. This includes cell phones, laptops, tablets, and cameras. Security is high at ACT test centers, and any signs of potential cheating could come under investigation and make it into the news (as you can see from these high-profile SAT scandals).
Bringing in these things could have devastating consequences: you could get kicked out, have your scores canceled, and destroy your chances of college admission. If you must bring your cell phone, turn it off before the test begins. Should it make even one beep sound, though, your phone will be confiscated and your test will be immediately canceled.
Secondly, avoid bringing notes, textbooks, dictionaries, translators, or any additional papers. You can't bring in "cheat sheets," reading materials, or any notes beyond the test booklet given to you.
Finally, don't bring any writing utensil that's not a #2 pencil. You can't use pens on the test, so leave those at home!
Now that you know exactly what to bring and what to leave at home on test day, how can you best prepare yourself to take the ACT?
Tips for Getting Ready for ACT Test Day
Just as you prepared for what's on the ACT, you'll also benefit from preparing for all the logistics of test taking. Do the following before test day, and you'll feel completely ready for the ACT:
Get everything you need for the test gathered and packed away in your backpack the day before. All of your prep would count for nothing if you didn't get into the test or have the right pencils to use on the bubble sheets! As obvious as this might be, you will still appreciate having your backpack pre-packed as you're getting ready the morning of the ACT.
Print a couple copies of your admission ticket, just to have an extra as backup. Don't leave this to the last minute, as printers can break. In fact, it might be better to rely on your school or local library for printing resources.
Eat breakfast, bring a drink and snacks, and do any other routines/exercises that help you cope with stress. Your physical health can have a huge impact on your mental and emotional health, so don't neglect it leading up to test day (or in general!).
To repeat it one more time, don't bring your cell phone to the ACT test. Even if you're confident it's on silent mode, it's definitely not worth the risk of having your scores canceled. Absolutely no cell phones are allowed in the testing room.
Finally, make a checklist and double-check that you have everything you need before leaving for the test. By making sure you're well prepared, you'll have as easy and relaxing a morning as possible before the ACT and can focus all your attention and energy on performing your best!
What's Next?
It sounds like you're taking the ACT soon.
Time management is important on the ACT. While you might have the vocab and math concepts down pat, you also have to be able to work quickly and strategically to get a strong score. Check out our expert strategies on how to manage your time on the ACT.
Another important ACT strategy is knowing how and when to guess on certain questions. Read about the top mistakes students make so you can avoid making them yourself!
To truly prep effectively, you have to know what your goals are. Learn all about what makes a good ACT score, a bad score, and an excellent score, and figure out what your target scores are.
When do ACT scores come out? Find out so you don't freak out about when they're released!
We hope you don't have to take the ACT again, but when you get your scores back, you might have to. Want to improve your ACT score by 4+ points? Download our free guide to the top 5 strategies you need in your prep to improve your ACT score dramatically.
Have friends who also need help with test prep?
Share this article!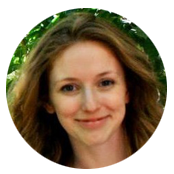 About the Author
Rebecca graduated with her Master's in Adolescent Counseling from the Harvard Graduate School of Education. She has years of teaching and college counseling experience and is passionate about helping students achieve their goals and improve their well-being. She graduated magna cum laude from Tufts University and scored in the 99th percentile on the SAT.
Get Free Guides
to Boost Your SAT/ACT