Because ACT Writing is optional, many students are unsure whether they need to add the extra 40 minutes to the test. However, there's a simple answer to whether you should take the ACT with writing or without writing: it depends on whether the colleges you want to apply to require a writing score.
This guide will walk you through how the ACT writing section got started, how to determine whether you should take the ACT with or without Writing, and some other considerations you may want to keep in mind.
What Is ACT Writing?
Since 2005, students have had the choice between two different versions of the ACT: the ACT and the ACT with Writing. The writing test is an optional 40-minute essay task that students can elect to take at the end of the multiple choice test.
ACT, Inc. added the Writing section in response to the 2005 SAT overhaul, which added a Writing section that included both grammar multiple-choice questions and an essay. The addition of the writing task to the ACT was meant to keep the two tests equivalent and easily comparable. Nonetheless, the SAT's essay was required and the ACT's was optional.
This discrepancy between how the two tests incorporated their essay portions caused a fair amount of confusion for students and colleges. Ultimately, each college set its own policy about the two tests' Writing sections: some simply ignored SAT Writing scores and didn't require the ACT Writing, others considered SAT Writing but didn't require Writing with the ACT, and a third group considered SAT Writing and required the Writing with the ACT.
To complicate the situation further, the SAT's essay has now been discontinued. This caused many schools to change their policy about ACT Writing as well. Very few schools now require ACT Writing. Nonetheless, the basic facts remain the same: whether you take the ACT with or without Writing depends on whether the schools you're applying to require it.
The Key Consideration: Which Colleges Require ACT Writing?
With the trend of more schools becoming test optional (especially as a result of the coronavirus pandemic), more and more schools were already not requiring SAT or ACT Writing. When the SAT ended its essay, nearly all schools that required or recommended ACT Writing changed their policies.
Currently, most schools either don't look at your ACT Writing scores at all, or they'll consider them, but they won't have a large impact on your application (and not doing ACT Writing won't hurt your application). Check out our updated list of the schools that require or recommend ACT Writing for the most up-to-date information.
You can also look up schools' most up-to-date standardized testing policies on their individual websites: just search for "[school name] ACT writing requirement" online.
A Few Other Things to Keep in Mind
Although whether the schools you're interested in require you to submit the ACT with Writing should be the primary factor in your decision about which version of the test to take, there are a couple of other pros and cons worth taking into account.
A Good ACT Writing Score Can Boost Your Chances of Admission—Slightly
Even if a school doesn't require the test, a high score on the ACT Writing may give your application a slight boost, since it serves as an indication of strong writing and analysis abilities. This is basically just a way of providing some extra information and will generally have only a minor benefit (similar to submitting both ACT and SAT scores).
The main circumstances in which it would be worth submitting the ACT with Writing even if it isn't required would be if you're applying to especially competitive schools or schools that recommend the Writing section.
Also be aware that some schools simply won't look at your Writing score, even if you send it. Make sure to read each school's policy carefully so you know what's worth spending time on.
Costs of Taking the ACT With Writing
So far I've focused on reasons you would want to take the Writing section, but there are also some costs associated with doing so.
There is an extra fee ($25) to take the writing portion of the test.
Extra Study Time
If you take the Writing section you will need to study for the Writing section, which means investing extra hours into ACT prep.
However, ACT Writing is relatively straightforward once you know how it works, so even just a few hours of prep (say, reading through the rubric and some examples and trying a practice essay) can be very helpful.
Both of these costs are relatively minor and neither should prevent you from applying to schools that do require ACT Writing. If the added fee is a serious issue, you may qualify for a fee waiver, which covers the writing section as well as the general registration.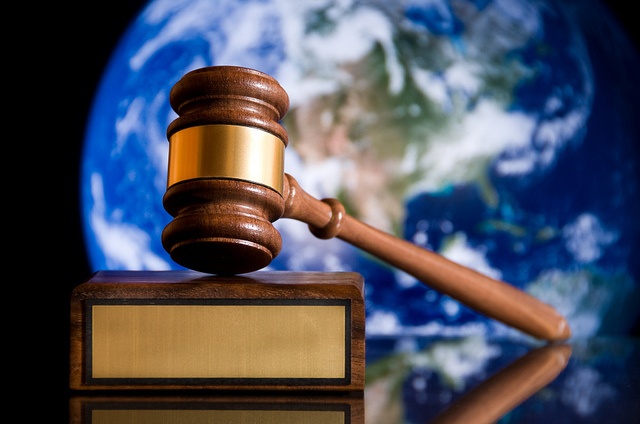 (Tori Rector/Flickr)
Final Verdict
Let's go through each possible situation you might be in and whether you should take the ACT Writing.
If even one of the schools you want to apply to requires the ACT with Writing...
...take the ACT with Writing. You won't be able to get in without it, so it's worth the slightly higher fee and extra time commitment.
If you're applying only to schools that won't consider ACT Writing scores...
...skip taking the ACT with Writing. If schools won't even consider it, it's just a waste of time and money.
If you're looking at schools that don't require ACT Writing and aren't very competitive...
...only take the ACT with Writing if your application shows major weaknesses in English language skills.
If you're applying to more competitive schools or schools that recommend ACT Writing...
...take the ACT with Writing, unless the cost and stress profoundly outweigh the potential benefit of more information for colleges.
If you're not sure where you want to apply...
...take the ACT with Writing. It will save you from having to retake the test if you realize you need to submit ACT Writing scores later.
No matter what your situation, make sure to double check whether the schools you're applying to require you to submit ACT Writing scores. There's nothing worse than thinking you're completely finished with standardized testing, only to realize that you have to take the test all over again.
What's Next?
Just realized you need to take ACT Writing? Check out our complete guide to the new Enhanced Writing test and tips on how to get a 12 on the essay.
If you're more focused on other sections of the test, check out our ultimate prep guides for ACT Reading, English, and Science.
Want to improve your ACT score by 4+ points? Download our free guide to the top 5 strategies you need in your prep to improve your ACT score dramatically.
Have friends who also need help with test prep?
Share this article!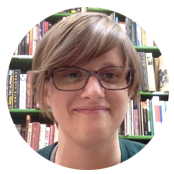 About the Author
Alex is an experienced tutor and writer. Over the past five years, she has worked with almost a hundred students and written about pop culture for a wide range of publications. She graduated with honors from University of Chicago, receiving a BA in English and Anthropology, and then went on to earn an MA at NYU in Cultural Reporting and Criticism. In high school, she was a National Merit Scholar, took 12 AP tests and scored 99 percentile scores on the SAT and ACT.
Get Free Guides
to Boost Your SAT/ACT