Have you started researching how to apply to college? You may know that most college-bound students take the SAT and ACT. But just how important are they, and when can you get away without taking them?
Let's look at when SAT and ACT scores are important for college admissions, and when they're not.
When SAT/ACT Scores Matter
Generally speaking, four year colleges place a lot of importance on your SAT and ACT scores. Your grades and high school classes may have different curriculum and levels of difficulty among schools. Because of this, it's hard for admissions officers to compare candidates' academic readiness on high school classes alone.
The SAT and ACT represent an attempt to measure students' skills, knowledge, and potential on the same playing field. If you're applying as a strong academic archetype—for example, you have high grades and strong extracurricular involvement—you want your test scores to reinforce your academic achievement.
If this describes you as a student, then your SAT or ACT scores matter a great deal. (Below, we'll discuss how scores factor into the equation for students applying as athletes or to pursue a special talent, like dancing or the arts.)
Especially selective schools also want to see AP or IB scores (if those courses are offered at your school), as a standard measure of your mastery of a particular subject in school, like biology, math, or Spanish.
How to Find Your College Requirements
Colleges state their standardized testing requirements on their admissions websites. In addition to which tests they require, you want to know what scores you need to achieve. This article tells you step by step how to set target scores that will put you in the best position for admission to your chosen schools.
If your high school uses Naviance, you can also see data from students that attended your own school. Naviance shows you what scores they had and if they were accepted or rejected from your schools of interest. With clear goals and effective test prep, you can achieve your target scores and apply to schools where you have a strong chance of admission.
For the many of you to whom SAT or ACT scores are very important, you can start preparing by answering any and all of your questions about the tests. When are the best dates to take the SAT or ACT? How can you aim for and achieve a perfect score? And how is the SAT scored anyway? The ACT?
By thoroughly understanding the tests inside and out and doing some serious prep to get yourself ready, you can achieve scores that reinforce your high school record and prove your academic excellence to admissions committees.
Now let's look at some exceptions—schools with test-optional and test-flexible policies.
When Scores Don't Matter (or Matter As Much)—Test Optional and Flexible Schools
Recently, more and more schools are de-emphasizing, or even doing away completely, with standardized test scores in their admissions decisions. Some schools have a test optional policy, which suggests that it's up to you whether your scores reflect your academic ability and you want to send them. Some schools merely suggest you can opt out, while others emphasize that scores truly are optional and will not affect your chances of admission one way or the other.
This is frustratingly vague, right? I'd suggest researching the school's website or calling its admissions office and asking them to clear it up. Unless the school really stresses that scores are truly optional, it's probably a good idea to still take the test and send them. Considering how competitive admissions are, strong test scores could be one more way to gain an edge and stand out.
Here we've compiled the comprehensive list of all the test optional and test flexible schools, along with their specific expectations. Check it out to see if any of your schools of interest don't require the SAT or ACT for admission.
If you feel you are unable to achieve strong scores and the tests would drag down your application, then it might be a good idea to hold off on sending those in. Again, you should always check with the school to clear up what their stance toward SAT and ACT scores really is.
One notable exception is Hampshire College in Massachusetts. They will simply reject any test scores that are sent their way. Their policy states, "Unlike 'test-optional' institutions, we will not consider SAT/ACT scores regardless of the score. Even if it's a perfect score, it will not weigh into our assessment of an applicant."
Some test optional schools are Bates, Bowdoin, Smith, University of Texas at Austin, and Wesleyan, among numerous others.
Another approach that schools have adopted is to be test flexible. This means you can send the SAT or ACT, but there are other options as well. Usually these other options are sending three SAT Subject Tests or three AP exams, if you feel they better reflect your work as a student.
NYU, for example, says, "To be eligible for admission, applicants are expected to submit results from one of the following testing options:
The SAT Reasoning Test; or
The ACT with Writing Test; or
Three SAT Subject Test scores; or
Three AP exam scores."
We've looked at the policies of four-year colleges, but what about your unique profile as a candidate? First, what are your SAT or ACT requirements as a recruited athlete?
Applying as an Athlete
If you're being recruited as an athlete, you are most likely going through NCAA Clearinghouse. You will still have to take the SAT or ACT, if your college requires it, but your scores don't have to be as high as non-recruited students.
Your SAT and ACT scores are compared on a sliding scale with your grade point average (GPA). So if your GPA is on the higher side, you can get by with lower test scores. If it's low, then you have to score higher on the SAT or ACT to make up for it.
Click here to read about all the NCAA requirements, what SAT scores you need, and how to achieve them. This article is for you if you're a student athlete planning on taking the ACT.
Your score requirements may also be less stringent if you're applying with a special talent.
Applying With a Special Talent
Have you published novels as a teenager? Or won national competitions in spelling or math? Did your 9th grade science experiment help scientists make a breakthrough discovery, or have you played violin in a symphony since the age of 14?
If you're regarded as one of the top achievers in the country or world in a well-regarded talent, like music, academic competitions, chess, theater, or dance, then your SAT or ACT score might not matter that much. It might be especially inconsequential if it doesn't align with your strength. For instance, a college might not care how well a published teen author scores in math.
Many of these students receive some media attention for their exceptional talent and will likely be in close contact with colleges to discuss exactly what scores they need for admission. If the college finds you a desirable candidate, then it will probably waive the usual SAT/ACT score expectation and accept you with a lower minimum score.
Ready to go beyond just reading about the SAT? Then you'll love the free five-day trial for our SAT Complete Prep program. Designed and written by PrepScholar SAT experts, our SAT program customizes to your skill level in over 40 subskills so that you can focus your studying on what will get you the biggest score gains.
Click on the button below to try it out!
Applying to Art Schools
If you're looking to pursue studio art, photography, dancing, acting, music, or another field in the arts, then you may not have to take the SAT or ACT. Usually these schools are more concerned with your portfolio or audition.
Juilliard, one of the world's leading music schools and most prestigious arts programs, does not require the SAT or ACT. Some other art schools with no SAT or ACT requirement include,
Academy of Art College in San Francisco
American Academy of Art in Chicago
California College of the Arts
International Fine Arts College in Miami
Illinois Institute of Art
New England Institute of Art and Communication
New Hampshire Institute of Art
Two other types of schools that don't usually require the SAT or ACT for admission are community colleges and trade schools.
Community Colleges
As far as I know, no community colleges require SAT or ACT scores. They usually have open enrollment and have students take a placement test in math and English to determine their level in these classes. SAT or ACT scores could exempt you from these tests and determine your placement.
Community colleges offer two-year Associate's degrees in a huge number of programs. Some students go into community college with a "2 + 2" plan, meaning they'll complete two years at community college and then transfer to a four year school. After an additional two years, they'll receive their Bachelor's degree from that four-year institution.
There are several reasons why students might choose this plan. Two major ones are saving money or improving their academic record. Community colleges tend to be much less expensive than four year schools, so spending a couple years at one could be a huge tuition-saver.
For students who are not satisfied with their high school grades, they could achieve higher grades in community college and then have more options for four year schools. Community colleges also often have partnerships with state schools that make it easy to make this switch.
If you've already been at a community college for two years, you usually do not have to take the SAT or ACT or send your scores in order to transfer. The other type of schools that don't require SAT/ACT scores are technical and trade schools.
Technical and Trade Schools
Students who are primarily looking for professional training may be interested in technical or trade schools. Many of these schools don't require the SAT or ACT, or, if they do, they may only require it for certain sections.
ITT Tech, for example, gives students the option of either passing an admissions test or taking the SAT or ACT.
As with all college applications, research your school to find out its specific admission requirements. If you attend a vocational high school, or have one in your district, the teachers and counselors there might also be a great source of information for post-secondary options in technical and trade schools.
To Sum Up...
As you can tell, there are lots of different post-secondary options! Make sure to research your options well in advance of senior year so you can make a plan and fulfill all of your requirements in time for your deadlines.
If you experience a lot of test-taking anxiety or cannot take the SAT or ACT for other reasons, there are selective four year schools, community colleges, and trade schools that do not require or do not heavily emphasize standardized testing scores.
If you have financial concerns about the tests, check out our article on SAT fee waivers and ACT fee waivers to see if you might be eligible to waive the cost. If you are, you can also get free score reports sent to colleges.
The SAT and ACT can be a personal milestone on the path to college for students, but these tests are not for everybody. Explore your options so you can make the best post-secondary plans for you!
What's Next?
Feeling worried about the SAT? Read these strategies for managing anxiety and how to use mindfulness to clear your head, focus your energy, and perform your best on the SAT.
The new SAT is fast approaching! With that in mind, should you take the new SAT in 2016 or the current SAT? Figure out the answer to this important question here.
Want to improve your SAT score by 160 points or your ACT score by 4 points? We've written a guide for each test about the top 5 strategies you must be using to have a shot at improving your score. Download it for free now:
Have friends who also need help with test prep?
Share this article!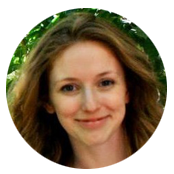 About the Author
Rebecca graduated with her Master's in Adolescent Counseling from the Harvard Graduate School of Education. She has years of teaching and college counseling experience and is passionate about helping students achieve their goals and improve their well-being. She graduated magna cum laude from Tufts University and scored in the 99th percentile on the SAT.
Get Free Guides
to Boost Your SAT/ACT