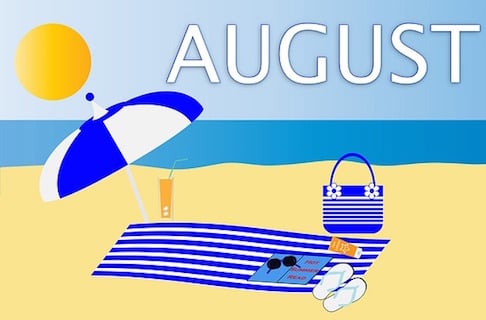 As the year begins to transition into fall, you likely have going back to school on the brain. But August is also a great time to take your SAT—you can get it done before application deadlines, it'll give you lots of time to study, and even time to take it again if your score isn't where you'd like it to be.
In this article, we'll give you all the information you need to figure out if the August SAT date is right for you. We'll tell you when it is, when scores are released, and even how to prepare for this test so you can do your best.
Feature image: Karen Arnold/Pixabay
When Is the August SAT?
Here's the schedule for the August SAT, including all of the dates you should know about if you plan to take it:
| | | | | |
| --- | --- | --- | --- | --- |
| Test Date | Registration Deadline | Late Registration Deadline | Waitlist Deadline | Deadline for Changes |
| August 29, 2020 | July 31, 2020 | August 11, 2019 (mailed) August 18, 2020 (online or phone) | August 24, 2020 | August 18, 2020 |
It's important to note that there are also many subject tests available on August 29. You cannot take both a subject test and the standard SAT on the same date, so you'll need to choose a different date for the standard SAT if you plan on taking any of the following subject tests in August:
Literature
U.S. History
World History
Mathematics Level 1
Mathematics Level 2
Biology E/M
Chemistry
Physics
French
Spanish
The fee for the August SAT is $49.50 without the essay and $64.50 with the essay. (If you're an international student, you will have an additional fee on top of this—this article has more international student SAT fee information.)
Fee waivers are available for many students—consult the College Board requirements for fee waivers to see if you qualify.
To take the August 29 SAT, you should be registered by July 31, 2020. Late registration is available until August 11 by mail and August 18 online and by phone, and carries an extra $29 fee.
If you've missed the late registration deadline, you can still get on the waitlist by using your College Board account. Note that the waitlist does not guarantee a spot at the August SAT—students are admitted first-come, first-served, and are seated after all the registered students have already been seated.
Waitlisting also requires an additional fee of $53. You can apply for the SAT waitlist at any point between the late registration deadline up to five days before the test is scheduled.
When Are the August SAT Scores Available?
Once you've taken your test, another important question arises—when will you get your scores?
The expected score release date for the August 29 SAT is September 11, 2020. That goes for whether you took the SAT with or without the essay. Scores are sent to colleges within 10 days of release, meaning scores should be to your colleges of choice by September 21.
You can also call the College Board to receive your scores by phone or by mail, but both options incur an additional cost.
Sometimes, scores may run late. There's a variety of reasons why this may happen, but if for some reason your scores are delayed, you can contact the College Board to find out why.
However, even if your scores do come in late, it's not likely that it will impact your college applications. Most application deadlines are in the fall, so even if your scores run a little late, they will most likely reach your college before the deadline.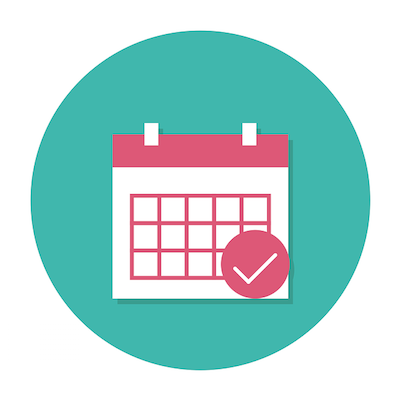 Pros and Cons of Taking the SAT in August
Like all SAT dates, the August SAT date has some pros and cons. Weighing whether or not this is the right date for you is ultimately a personal decision, but here are some pros and cons to help you figure out if August is the right time for you to take the SAT.
Pros
Your Scores Will Arrive On Time for Early Action and Early Decision
If you're applying early action or early decision, the August 29 SAT date is one of the last opportunities you'll have to take the test and get your scores in on time. Deadlines for early action and early decision are typically in the fall, so if your scores arrive by September 16, you will generally have no problem meeting them.
You'll Get Your SAT Done Before You Need to Apply
If you take the SAT in August of your junior year, you'll be able to focus your attention on applications rather than on studying in the fall.
You'll Have More Time and Flexibility
Taking the test in the summer—even the late summer—gives you more time to retake the test if you want to improve your score. You can take the test again in October, or multiple times if it's your junior year.
Cons
Studying May Be Difficult
Depending on how long you plan to study for the August SAT, you may end up running into conflict schedules with studying for AP tests, your finals, or even just your summer activities. Taking the SAT in summer is still a commitment, so be sure that you plan your study time accordingly.
You May Run Into Subject Test Conflicts
You can't take subject tests and the regular SAT on the same day. Because there are multiple subject tests on the August 29 SAT date, you'll need to plan to either take advantage of the subject test availability on that date or take the SAT that day.
August SAT Recap
Here's all of the important stuff you need to know. First, the date of the August SAT is August 29, 2020. To take this test without an additional fee, you'll need to register by the July 31 deadline. If you miss that deadline, you can sign up by mail by August 11 or online or by phone by August 18.
If you miss those deadlines, you can get on the waitlist by August 24. However, both the waitlist and late registration will incur extra fees, so if you can register by July 31, that's your best bet.
Scores will be released September 11, and ten days after that they'll be sent to colleges. As long as your college application deadline is September 21 or later, your scores will arrive in time.
What's Next?
Going into senior year of high school? Make sure to check out our articles on preparing for the SAT the summer before and the fall of senior year as well as the best scholarships for high school seniors.
What other SAT test dates are available this year? Find out with our continually-updated SAT test date post.
To do well on the SAT, you need to make sure you're studying with high-quality materials. Get access to free official SAT practice tests here.
What is a "good" or "bad" SAT score? It depends on what your goals are! Learn how to calculate your personal target SAT score and get tips on how to achieve it.
Want to improve your SAT score by 160 points? We have the industry's leading SAT prep program. Built by Harvard grads and SAT full scorers, the program learns your strengths and weaknesses through advanced statistics, then customizes your prep program to you so you get the most effective prep possible.
Check out our 5-day free trial today:
Have friends who also need help with test prep?
Share this article!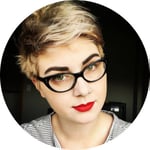 About the Author
Melissa Brinks graduated from the University of Washington in 2014 with a Bachelor's in English with a creative writing emphasis. She has spent several years tutoring K-12 students in many subjects, including in SAT prep, to help them prepare for their college education.
Get Free Guides
to Boost Your SAT/ACT