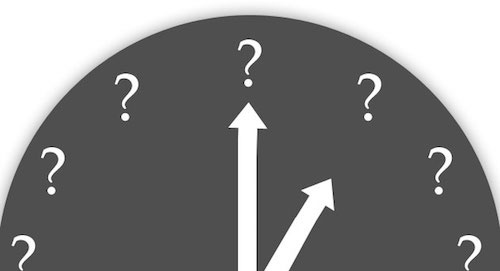 Many students start college in the fall after they graduate high school, but their planning and applying starts years before. Application deadlines may be in the fall or winter of senior year, and completing each step on the path to college might start as early as freshman year.
This article answers all your questions about when to apply for college: when do you complete each step of the process, and when are your college deadlines? After reading this, you'll know exactly when to apply to college and what steps are needed.
When Do the Majority of Students Apply to College?
Most students apply to college in their senior year of high school. They graduate in May or June and then start college in September of that same year.
Most schools offer multiple options for when to submit your applications. These different options are known as admissions plans, and each plan usually has its own deadlines, requirements, and, sometimes, restrictions. The admissions plans that you'll encounter as you research different schools include the following: early decision, early action, regular decision, and rolling admissions.
Generally speaking, most schools will require you to submit applications for early action or early decision by November of 12th grade (senior year). To meet a regular decision deadline, you'd apply a few months later in January or February. Let's take a look at each deadline in more specific detail, starting with early decision and early action.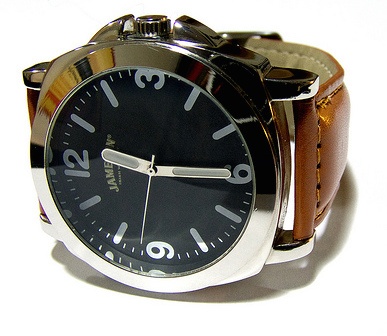 When Do You Apply for Early Admissions?
Early admissions includes two options: early decision and early action. While early decision and early action differ in terms of their requirements and conditions, they share similar timelines. Both plans have a deadline in November and allow you to hear back about your admissions decision in mid-December.
Some popular schools with early action deadlines of November 1 are CalTech, Georgetown, Harvard, MIT, Notre Dame, Stanford, University of Virginia, and Yale. Popular early decision schools with a November 1 deadline include Boston University, Brown, Columbia, Cornell, Dartmouth, Northwestern, NYU, University of Pennsylvania, and Vanderbilt.
Some schools with early decision now also offer an Early Decision II deadline, which is in January. Like Early Decision I, this binding option lets you hear back early from your first choice school, usually in February, about whether or not you got in. The main advantage of applying Early Decision II is that you'll have a little extra time to polish up your application before submitting it. Some popular schools with Early Decision II deadlines of January 1 are Brandeis, Colby, Emory, NYU, Smith, and Vanderbilt.
Early admissions can be a great option for students who are prepared to apply early and appreciate early notification. If you're planning to apply early, when do you complete each step of the process?
Your College Planning Timeline for Early Deadlines
Rome wasn't built in a day, and neither should your application be. You need to take time filling out your application, thoughtfully writing about your extracurricular involvement, and proofreading all of the information for errors. Apart from filling out your app, you'll have to take time fulfilling other requirements. Three that demand the most planning and time are your personal essay, recommendation letters, and SAT or ACT scores.
You should spend a few months thinking about and writing your personal essay. Giving yourself space to brainstorm and mull over ideas is an important part of the writing process that can take weeks. Since your essay is such an important part of your application, you should spend a couple of months drafting, getting feedback, and revising it until it feels precise and authentic, almost like a work of art.
To meet an early deadline, you might begin working on your essay over the summer before senior year. While it's rare that the Common App changes its essay prompts, they have done so in the past. Common App announced these changes in August. Most recently, Common App made changes to its essay prompts in February 2021; you can learn all about those changes here.
Keep this in mind when working on your essay, but don't worry about drastic changes in the questions. Generally speaking, they all ask you to communicate something important about your identity and show how you make meaning of significant experiences in your life.
A second piece of your application that requires your attention early on is your recommendation letters. You should ask your counselor and teachers at least a month before your deadlines, likely by the end of September. You might also ask your junior year teachers at the end of 11th grade. Apart from making the request, you should also spend a week or so thinking about and filling out your "brag sheet," so that your recommenders have some thoughtful material to consult when they begin to write.
Finally, you want to leave yourself plenty of time to take the SAT or ACT. You might take the tests two or three times to achieve your target scores. You also would benefit from several months to study and improve. To apply for an early deadline, you'd ideally have your test scores all set by the end of junior year. You might be able to take the tests in September or October of senior year, but these dates should be a last resort, rather than a "make or break" test date.
Note: Because of the COVID-19 pandemic, many schools are waiving their SAT/ACT score requirements for the 2021-2022 application year (and beyond).
To reiterate, in order to be ready for early admissions deadlines, you'll want to:
work on your essays a few months before your November deadlines,
ask for recommendations in junior year or September of senior year, and
start prepping and planning for the SAT or ACT at the end of 10th or beginning of 11th grade.
Applying early to college is an increasingly popular option among students, but the majority of students still apply under regular decision. Read on to learn about regular decision deadlines and how they impact your college planning.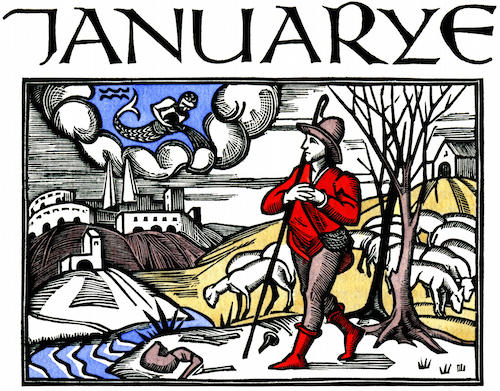 When Do You Apply Under Regular Decision?
The most common regular decision deadlines are in January and February. January 1 is a common date, making for a busy winter break! January 15 and January 31 are popular ones, too.
Some schools with January regular decision deadlines are Boston University, Harvard, NYU, and Yale, among many others. Students who apply under regular decision usually hear back about their admissions decisions in March or April. Since regular decision deadlines are in the winter, how does your college planning schedule differ from that to meet an early deadline?
Your College Planning Timeline for Regular Deadlines
In many ways, your college planning timeline for regular decision will be similar to the timeline for applying for early admission--but with some key differences. You have to consider how busy the fall of senior year is, both for you and for your teachers and counselors.
If your senior year schedule is packed with challenging courses and after school involvements, then you still might want to work on your essay over the summer months, when you have more time and focus for it. You also might still ask for your recommendations in September, or at least October. Some teachers set a cap on how many letters they'll write, and they probably don't want to spend their entire winter holiday writing letters. Try to ask early in the fall semester.
When you apply for regular decision, you might have one more opportunity to take the SAT or ACT in December. It's still advisable to take it at least once in junior year, and many students take it twice—in the fall of 11th grade and again in the spring. Again, you want to think about your schedule in the fall and how to best balance putting together a strong college application with all your other assignments, clubs, and/or sports.
Finally, some schools don't have set deadlines at all and are flexible about when applications arrive. This option is called rolling admissions.
When Do You Apply for Rolling Admissions?
Your timeline for applying for rolling admissions depends on a few factors and may vary from student to student. Schools with rolling admissions accept applications throughout a period of time, usually ranging from the fall to the spring. For example, the application for Indiana State University opened June 1 this year and will remain open through Spring 2022.
Since most schools with rolling admissions accept applications on a first come, first served basis—sometimes notifying you of admission only a few weeks after you submit—it's advisable to apply as early as possible. Sticking to an early deadline of November or regular deadline in January, even though you don't absolutely have to, is a good guideline to follow.
Not only will setting a deadline for yourself help you keep better track of your college planning, but it will help you apply early and thereby impress admissions officers, which gives you a better chance of admission.
Some schools with rolling admission also publicize a priority deadline, meaning students who apply by that deadline have an advantage. University of Maryland's priority deadline, for instance, is November 1. They'll still accept applications after, but you'll have improved chances if you apply by then.
So far, this article assumes that you're applying as a senior to go right into college. Of course, not all students immediately move onto college after graduating. Some choose to take a gap year or apply later in life. Others actually get a headstart on college and apply even younger. When do these students apply?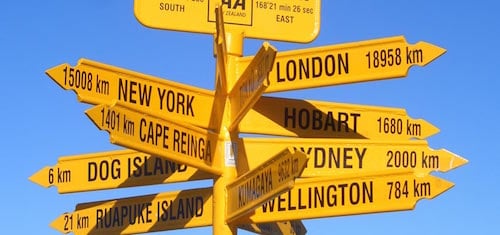 When Do You Apply If You're Not a High School Senior?
There are other timelines for applying to college besides the typical one that culminates in senior year. Maybe you want to work for a year or two before entering college. Maybe you have the opportunity to volunteer abroad or travel the world. Perhaps you graduated years ago and are now thinking about going back to school for your degree.
In these cases, you'll still apply to meet the same early or regular deadlines or rolling admissions time frame. However, you might need to leave yourself extra time to collect all your application materials. Let's consider each of the above situations individually.
"I Want to Take a Gap Year"
If this sounds like you, when do you apply for college? Actually, your timeline might still involve applying senior year. Lots of schools allow you to defer your admissions decision for a year. Deferring your admissions decision means you would still apply by an early or regular deadline, or rolling admissions, and then if you got accepted, you'd defer your enrollment for one academic year.
You might be thinking that you want to travel and then figure out where to go to college. This could be a good option too, but remember that your deadlines might still be in January. That means you'll still need to have your SAT scores finalized, letters of recommendation gathered, and essays written throughout the fall—possibly while you're traveling the world!
If applying to colleges while you're traveling doesn't sound like the plan for you, remember this: Not all that much time will have passed since high school, so it could be a lot easier to get your application materials collected while you're still in the swing of school and used to being a student.
If you've been out of school already for a year or two, then that's a different story.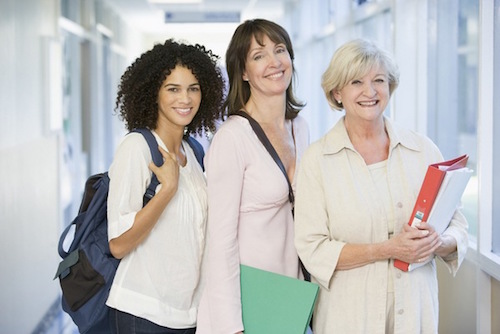 "I'm Going Back to College After a Year or More Off"
If you've been out of high school for a while, then you'll probably have to reconnect with your school for teacher and counselor recommendations and official documents, like your transcript. if you haven't taken the SAT or ACT yet, then you may have to study and take one of those tests as well.
Your deadlines will be in November or December, as mentioned above, and you'll mostly want to follow similar steps, like asking for recommendations at least a month before your deadlines and leaving yourself a couple of opportunities to prep for and take the SAT or ACT.
If you've been out of school for several years, then colleges might not require you to take the SAT or ACT. You'll want to contact the colleges early to find out whether or not you need to prep for and take one of these exams.
It'd be advisable to leave yourself extra time so that you can meet with your recommenders and help them write you a letter. Since you're not a current student, you'll want to have extra time to set up appointments with faculty and gather all the documents you need.
Finally, when do students apply if they want to graduate high school earlier than senior year?
"I'm Graduating High School Early"
There are rare advanced students who earn enough credits, perhaps from courses at a local community college or online, to graduate high school early and go straight into college at a young age.
These students push their timeline earlier by a year or two, taking the SAT or ACT as freshmen or sophomores, and gathering all their documents early. If this sounds like you, you'll probably want to work closely with your counselors, administrators, and teachers to make sure they agree with your choice.
You might take your tests in freshmen and sophomore year, ask your sophomore year teachers for recommendations, and apply in the fall or winter of your junior year. You may also have to take the GED to earn the equivalent of your high school diploma. Make sure you've met all graduation requirements and, of course, have concrete, realistic reasons for graduating high school early and enrolling in college.
The aforementioned situations are exceptions rather than the rule, but can be great options if they apply to your situation and needs. In closing, let's review when most students submit their applications to colleges.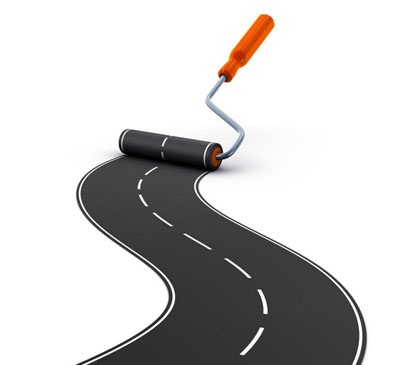 To Sum Up...
We've covered all the important details about the admissions plans available to you and what it takes to have your applications ready to go for each deadline. The majority of students apply to college in January or February of their senior year to meet regular decision deadlines. They hear back in April and choose a college by the national response date of May 1.
Other students might apply in November with early decision or early action, or through a range of time with rolling admissions.
To meet deadlines, college planning must start at least a year or two out. This includes prepping for the SAT or ACT and writing essays, but it also includes the time it takes to reflect on your interests, explore new ones, and think deeply about where you'd like to go to college.
As you explore and develop in high school, you should be thinking about your goals and what college communities would provide you with the intellectual climate and opportunities to thrive. This journey starts early in high school, and of course continues throughout the rest of your life.
What's Next?
Now that you have a sense of when to start applying for college, what about specific deadlines for schools? This guide has the full list of early decision deadlines, and this one has the complete list of early action deadlines.
Are you a younger student interested in getting more involved in community service? Learn all about community service here, plus check out the 9 best places to volunteer.
Want to improve your SAT score by 160 points or your ACT score by 4 points? We've written a guide for each test about the top 5 strategies you must be using to have a shot at improving your score. Download it for free now:
Have friends who also need help with test prep?
Share this article!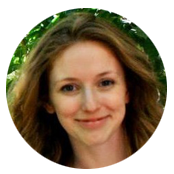 About the Author
Rebecca graduated with her Master's in Adolescent Counseling from the Harvard Graduate School of Education. She has years of teaching and college counseling experience and is passionate about helping students achieve their goals and improve their well-being. She graduated magna cum laude from Tufts University and scored in the 99th percentile on the SAT.
Get Free Guides
to Boost Your SAT/ACT