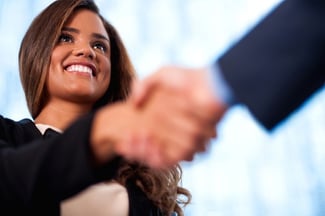 Are you debating who to ask for recommendation letters for college? Letters of rec are a very important part of your application, and strong ones can go a long way toward making you stand out among the competition.
That's why you should choose your recommenders with the same thought and care that you put into your personal essay, SAT or ACT prep, and other parts of your application. Before we dive into the key questions to ask yourself when choosing a recommender, let's review what separates the good letters from the bad ones.
What Makes a Good Letter of Recommendation?
Strong letters of recommendation communicate what makes you a distinct and special student. While applicants may share certain interests, grades, and activities (especially at selective schools, where a large number of applicants are highly qualified), your letters of recommendation can differentiate you from other candidates with similar profiles.
Reference letters should discuss your academic ability and potential, but they should also shed light on your character and personality. They should illuminate what drives you and what experiences have shaped who you are today. Admissions officers want to get a holistic sense of what kind of person would arrive at their campus and how she would contribute in and out of the classroom.
The best recommendations highlight your key characteristics and demonstrate those traits through specific anecdotes and observations. Those reading the letters should get the sense that the recommender was excited to write about you and inspired to help you on your path to college. Your recommender can rave about you while having the stories and examples to back up their praise.
A recommendation can especially speak in your favor if it ranks you highly compared to other students. A phrase like, "one of the top three students I've ever taught in my career" can be a powerful statement, especially if it comes from a teacher who has taught for twenty years at your school.
Finally, the strongest letters are eloquent and well-crafted. They show that your recommender took the time and thought to develop a powerful statement of support. They add something unique and interesting to your application and catch the eyes of admissions officers, many of whom read through hundreds or even thousands of applications.
Now that you have a sense of what makes an effective evaluation—personal, specific, enthusiastic, and well-written—what about the flip side? What qualities make a recommendation letter not so impressive?

If your teacher's face looks like Grumpy Cat's when you ask for a recommendation letter, she might not write you the best one.
What Makes a Bad Letter of Recommendation?
Generally speaking, no recommendation letter is going to be outrightly critical or accusatory. If a teacher, counselor, or other person doesn't feel qualified or able to provide you with a letter, then she should respectfully decline and/or suggest someone who might be in a better position to help you.
That being said, there can still be bad letters of recommendation. The reason that they're bad is usually that they're mediocre, generic, and don't add anything special to your story.
One major pitfall for letters of rec is that they simply repeat a student's resume. If a letter states your grades, activities, and honors, then it's basically a reiteration of the rest of your application. As discussed above, a letter should shed light on your character and personality. Otherwise, it does little to differentiate you from other applicants with similar academic and extracurricular profiles.
Another quality of poor recommendations is that they don't provide specific anecdotes or examples. Listing adjectives like hard-working, driven, or generous is not that convincing. Instead, the recommender should describe situations in which you demonstrated these qualities. Like the saying goes, actions speak louder than words.
Also discussed above is the power of a high ranking. Conversely, a mediocre ranking, like calling a student "above average" or "relatively hard-working" could do more harm than good. On a similar note, a short letter, like less than a page, could suggest that the recommender doesn't know a student too well or doesn't have much to say in her favor.
Some students ask a principal, department head, or even someone famous or in goverment to provide them with a letter of recommendation. While this kind of letter can stand out if the recommender knows the student well, it won't necessarily impress admissions officers just by virtue of the person's authority or fame. This is only a good idea if you have a good relationship with the person. Otherwise, it could seem like meaningless name dropping.
Considering what makes a letter good and what makes a letter bad, does anyone come to mind that could write you a strong, specific, and enthusiastic letter of recommendation?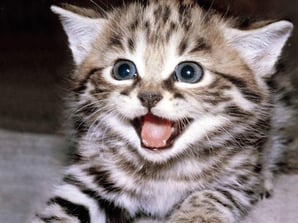 That's better.
Who Can Write You a Strong Letter of Recommendation?
Now that you know what makes a letter of recommendation especially strong, you can think about who you know that could fulfill these expectations. The first deciding factor is the requirements of your application, as these can differ from school to school.
What is Required?
Many colleges ask for one letter of recommendation from and a teacher and one evaluation, often called the "secondary school report," from your counselor. More selective schools, including Ivy League schools, want two teacher recommendations and one from your counselor. Dartmouth and Davidson are unique in that they ask for a peer recommendation from a close friend, classmate, or relative. Finally, some students choose to send an additional supplemental letter, like from a coach or employer, if they feel their teachers or counselor don't know them very well or it can add an important dimension.
Schools typically want to see letters of recommendation from teachers of core subjects, like English, math, science, and history. If you're applying for a certain major, then it's a good idea to get a recommendation from a relevant teacher. Students applying to study engineering or at technical schools like MIT or CalTech should probably get recommendations from math and/or science teachers. Students applying to art schools should ask their painting, drawing, or photography teachers.
Once you know the requirements of your schools, you can start to think about whose class you did well in.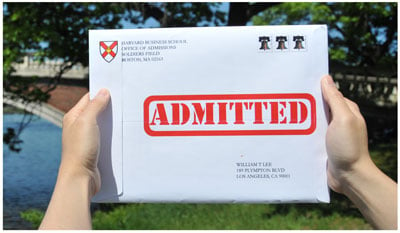 Want to build the best possible college application?
We can help. PrepScholar Admissions is the world's best admissions consulting service. We combine world-class admissions counselors with our data-driven, proprietary admissions strategies. We've overseen thousands of students get into their top choice schools, from state colleges to the Ivy League.
We know what kinds of students colleges want to admit. We want to get you admitted to your dream schools.
Learn more about PrepScholar Admissions to maximize your chance of getting in.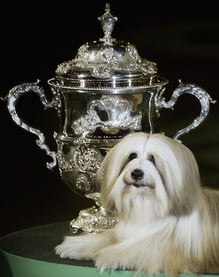 Were you best in show in any of your classes?
Whose Class Did You Excel In?
Teachers are in an especially good position to comment on your academic skills and collaboration with classmates. Schools selecting for academic ability especially like to see that students have a love of learning and strong intellectual curiosity.
In choosing teachers, think about whose class you excelled in, in terms of grades, participation, and effort. Which teachers taught you a lot or inspired you? Did you impress them with your commitment to group work or interest in taking on extra projects? Did you surpass expectations by taking on a sustained project, like a long term research paper or thesis? Did you show growth or effort in an area that didn't come naturally to you? Even if you weren't "best in show," you could impress them with your dedication to a challenging subject.
You might also consider whether you knew this teacher in other contexts, like if she was the advisor of a club or had you for more than one class. Junior year teachers are typically the best choice for recommenders, because they had you recently and for a whole year. Senior year teachers likely don't know you that well yet, and freshman and sophomore year teachers are not very recent. Along similar lines, you want to choose a teacher who knows you well. Even if you didn't get top grades in her class, you can likely get a strong vote of confidence from a teacher who got to know your personal strengths.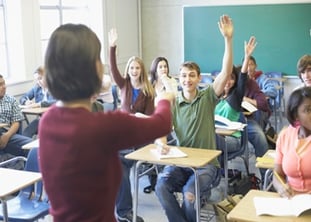 Who Knows You Well?
Apart from considering how you performed academically in a teacher's class, you also should consider how well you know her. If you got an A but didn't speak to your teacher all year, then she can't write much for you beyond the grade you achieved.
As discussed above, a strong letter should have specific stories and give insight into your character that admissions officers might not know from reading the rest of your application. Think about teachers who you've gotten to know or had meaningful conversations with. Can they speak to your effort, humor, hard work, or resilience? Do they have a sense of how you analyze and solve problems or approach challenges?
Unfortunately, schools have major differences in class size and teacher to student or counselor to student ratios. Some students barely meet their counselor or have trouble connecting with individual teachers in large classes. For the most part, admissions officers should have a sense of your school profile. If this is the case, you might consider adding a supplemental recommendation. It's also a good idea to share information with your recommenders so they can more thoroughly personalize your recommendation.
Whether your recommender knows you well or not, it's a good idea to help them out with a "brag sheet," or a document where you reflect on your strengths, goals, and significant experiences and challenges. You (and in most cases, your parents) can and should share your reflections and resume with your recommenders to help them write an effective letter. You can bring this information with you when you request the recommendation and discuss it with your recommender. You can also make an appointment with your counselor so she can get to know you even better and talk about your plans.
Finally, you also want to consider who has the time and experience to write a strong letter. Simply put, who can write well?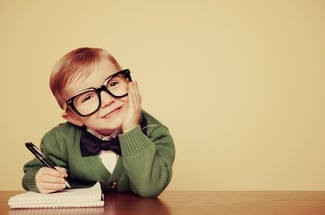 This kid clearly knows what he's doing. What about your teachers?
Who Can Write a Good Letter of Recommendation?
Your letters of recommendation don't have to win any Pulitzer Prizes, but they do need to be clear, strong, and powerful pieces of writing. You want someone who is going to take the time to craft an eloquent statement of support. The best recommenders have both experience writing letters of rec and familiarity with various colleges and their expectations.
Often, students have a sense of who writes good letters through word of mouth. Your counselor may also be a good resource, as she might be able to recommend some teachers as good choices. Teachers with experience are often a good choice, although a relatively new teacher can be great too if she knows you well.
You may be able to share guides on recommendation letters with your teachers, but you'd have to gauge whether they could benefit from and be open to these resources. You don't want to cause offense or suggest they don't know what they're doing. At the very least, you can share your resume, brag sheet, and information about the colleges you're applying to and future plans.
While the skill and experience of the teacher is an important, if difficult to measure, factor when deciding who can write your recommendation letters, it is secondary to considering who knows you well and admires your academic skills and personal qualities.
Now that we've gone over who you should ask for a recommendation letter, what about the flip side? For the purposes of avoiding the earlier described bad letter, who shouldn't you ask for a letter of recommendation?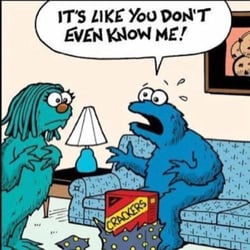 Who You Shouldn't Ask for a Letter of Recommendation
As mentioned above, it's unlikely that anyone is going to write you a purposely bad recommendation and sabotage your application. However, recommenders can still unintentionally hurt your chances with a mediocre letter. So that you don't end up with a lukewarm, boring, or meaningless reference, you should make sure to avoid asking certain people.
First, don't ask teachers who don't know you well. If you've barely exchanged three words with a teacher all year, then they won't have much to say. Even if they're well aware that the best recommendations letters give stories and examples, they might not have any to share. Then their letters will end up being a restatement of facts and figures, which doesn't communicate much to admissions committees.
On a similar note, don't ask your principal or an influential person on the local or national level just because of her authority. If she doesn't know you as a person, then her letter will add little to your application. If you do know the person well, though, then go right ahead. Showing that you got to know your principal well as a high schooler speaks to your outstanding presence at the school.
Since colleges want to see your academic ability and potential, you also shouldn't ask a teacher in whose class you performed poorly and didn't put forth effort. If you demonstrated an unwillingness to learn, challenge yourself, or improve, then the teacher won't have many positive things to say about your potential to succeed in college.
Finally, consider your counselor's suggestions and general reputation of teachers as letter writers. When I was in high school, I asked a teacher who ended up giving me a generic form letter and wanted me to go through and change all the "he's" to "she's." Needless to say, I immediately asked someone else.
If your teacher isn't going to take the time to write you a personalized letter, or if she doesn't know what makes a good rec letter and isn't open to feedback, then she is not the person to ask. You need familiarity combined with strong writing skills to truly communicate who you are as a student and person and stand out as an intriguing document on your behalf.
While you may ask for your recommendation at the end of junior year or beginning of senior year, I would recommend starting even earlier in terms of preparing to request recommendation letters. Read on to find out how.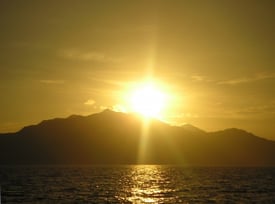 Start early.

Start Early in Planning Your Recommendation Letters
College planning starts years ahead of actually applying to schools. In terms of the recommendation letters, it's a good idea to consider who you might ask at the beginning of junior year. If you usually don't participate much, push yourself to contribute more in class. If you know you're applying as an engineer, consider accepting your science teacher's invitation to join her Robotics Club or ask about designing your own independent project.
The most important thing you can do is to push yourself to get to know your teachers and develop a connection with one or more of them. To some students, this comes naturally, while others prefer to work more independently. If you consider yourself the latter, then you might prefer to show your eagerness to learn and contribute with a supplemental project. Pushing yourself to participate more will come in handy when you reach college too, as many of your classes may expect debate and discussion.
While you should ask your recommender at least a month before your deadline, many students choose to ask at the end of junior year. You'll still be fresh in the teacher's mind, plus it will show how motivated and proactive you are. You can also schedule meetings with your counselor to discuss your plans as they develop. You don't have to wait for her to call you down.
Starting early will help you take an active and intentional stance throughout junior year, plus it will give you extra time in case your plans change or you need to ask a different recommender. Remember, if your teacher seems hesitant or overwhelmed with work, then it might be a good idea to ask someone else.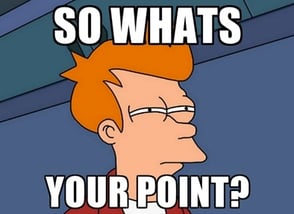 To Sum Up...
When deciding who to ask for a recommendation letter, you should think about whose class you did well in (grades, effort, etc), who knows you well, and who's an experienced and qualified writer of recommendation letters. Your counselor and general word-of-mouth can help fill you in on who's going to write a strong letter and who, unfortunately, might just phone it in.
Avoid asking teachers in whose classes you showed little effort or interest, or with whom you barely spoke all year. The best letters are insightful and personal, so a teacher who feels like a total stranger probably won't be able to provide that, no matter how detailed your brag sheet is.
Make an effort throughout high school, and especially junior year, to go above and beyond to connect with teachers in the classroom or in after school clubs and activities. The more they see you in different contexts working towards your goals and pursuing your interests, the more colorful and specific their letters can be.
If you go into junior year with these goals in mind, as well as a strong idea of what your schools are looking for (whether it's strong academic potential or skills for a specific field of study), then you should have a clear sense of which people can best advocate for you with a sincere, inspired, and demonstrative letter of recommendation.
What's Next?
Before your teachers and counselors can upload their recommendations to the Common Application, you'll be asked about waiving your right to see your letters. Is it a good idea to sign this waiver? (Spoiler: yes). Read all about FERPA and why you should waive your right of access.
Applying to college is a complex process that requires a lot of thought, energy, and planning. Now that you have a strong sense of who to ask for letters of recommendation, you can approach the rest of your application with the same awareness. Check out this article to learn more about how to build the most versatile college application.
Want to improve your SAT score by 160 points or your ACT score by 4 points? We've written a guide for each test about the top 5 strategies you must be using to have a shot at improving your score. Download it for free now:
Have friends who also need help with test prep?
Share this article!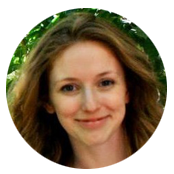 About the Author
Rebecca graduated with her Master's in Adolescent Counseling from the Harvard Graduate School of Education. She has years of teaching and college counseling experience and is passionate about helping students achieve their goals and improve their well-being. She graduated magna cum laude from Tufts University and scored in the 99th percentile on the SAT.
Get Free Guides
to Boost Your SAT/ACT