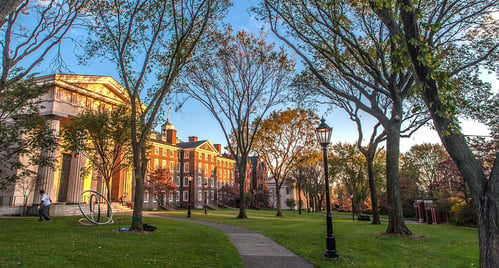 Students who are applying to Brown have to answer the "Why Brown" essay question. This essay prompt asks students why they want to attend Brown and what they hope to contribute to Brown's unique community.
In this guide, we'll discuss what the "Why Brown" essay prompt is, why it exists, and how to answer it well. We'll also go over a real "Why Brown" essay example.
Note on 2022-2023 Brown Essays
Unlike in past years, the 2022-2023 Brown essays don't include a "Why Brown" prompt that all applicants need to answer. Therefore, the information in this article doesn't apply to most applicants this year.
However, applicants to the PLME and Brown/RISD programs do have an essay prompt that asks them to explain why they're choosing Brown and that program specifically. You can use some of the tips outlined below to help you with those essays, and, for help on all the Brown essays, check out our in-depth article on the Brown supplemental essays.
What Is the "Why Brown" Essay Prompt?
Here is the "Why Brown" essay prompt from the 2020-21 application season:
At Brown, you will learn as much from your peers outside the classroom as in academic spaces. How will you contribute to the Brown community? (250 words)
You might be wondering why Brown asks this question—what are they hoping to learn about you from this essay?
While Brown has a great academic reputation, the admissions committee already knows that and doesn't want to hear about it. The admissions committee wants to know why you'd rather go to Brown over any of the other Ivy League universities or top schools in the world.
Specifically, they want to know what unique qualities and/or experiences you'll be able to bring to the school's special community. Brown's admissions committee wants to make sure that you'll be a good fit on their campus, both academically and socially.
What Is the Purpose of the "Why Brown" Essay?
Why do schools like Brown require you to answer a "Why This College" essay?
Colleges and universities want to see that you really want to attend their school. Applicants who love their school are more likely to be active and happy students and, later, active and happy alumni.
Your essay should prove to the admissions committee that you really love Brown, which will in turn make them feel more confident that you'll be a great addition to the campus.
Brown wants to make sure you know and value what they offer, and they also want to assess how you'll take advantage of the many opportunities on Brown's campus to further your academic and professional career.
Applicants that really want to attend a school are also more likely to enroll, meaning that Brown's yield will be higher.
This essay is a great opportunity for the admissions committee to weed out students who haven't done their research on Brown or for whom Brown's community and values wouldn't work.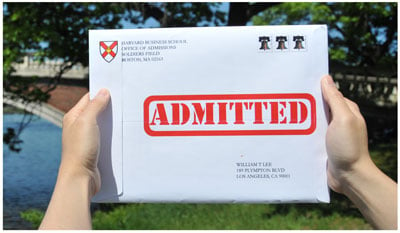 Want to get into Harvard or your personal top choice college?
We can help. PrepScholar Admissions is the world's best admissions consulting service. We combine world-class admissions counselors with our data-driven, proprietary admissions strategies. We've overseen thousands of students get into their top choice schools, from state colleges to the Ivy League.
Learn more about PrepScholar Admissions to maximize your chance of getting in.
What Should You Write About in Your "Why Brown" Essay?
The "Why Brown" essay is essentially asking you what you believe you can and will contribute to the Brown campus and community.
Like all colleges, Brown values its student body and what each student brings to its unique community. You want to show that you have something special to offer Brown.
Because this question asks about how you'll contribute to the community, you don't have to limit yourself to purely academic interests—feel free to discuss your extracurricular passions, too!
Your essay can focus on existing clubs or activities on Brown's campus, but you could also discuss how you'd bring your own interests and passions to the school. If you love Scrabble, for instance, and want to start a Scrabble club, you could talk about that in this essay.
Regardless of what you choose to write about, you'll need to make it clear that you'll add value to Brown's campus. The admissions committee wants to make sure that you'll participate and get the most out of your four years in Providence.
A Real "Why Brown" Essay Example
To give you a better idea of what a great response to this prompt can look like, below is a "Why Brown" essay example from a current student, YouTuber heyitsjoshco. We'll then explain what makes this an excellent response.
This "Why Brown" essay sample answers a previous version of the "Why Brown" essay prompt that did not ask about the student's contribution to the Brown community and instead focused on how the student would take advantage of Brown's Open Curriculum.
In his "Why Brown" essay, the student explained that he'd take advantage of the Open Curriculum to pursue "learning for the sake of learning," which indicates that he'll study topics that interest him on all levels—not just those that are related to his major.
This mindset is exactly what Brown hopes to encourage in its students. The student presents himself as a curious intellectual, which indicates that he'll be an active participant in his education.
By listing the exact programs and departments he's interested in, the essay shows that the student really wants to attend Brown specifically.
4 Essential Tips for a Great "Why Brown" Essay
Regardless of how you decide to answer this prompt, there are four tips everyone should keep in mind to ensure they're fully answering the question, giving Brown the information it wants to see, and standing out from other applicants.
#1: Do Your Research
Before you begin writing your response to the "Why Brown" essay prompt, know exactly why you want to attend Brown.
Familiarize yourself with key features of Brown, such as the Open Curriculum. Try reading the school website to see what kinds of extracurricular activities/clubs are listed and which ones you might want to participate in.
Talking to a current or former student is also a great way to find out what Brown has to offer and how you can bring something unique to the community there.
It might be worthwhile to schedule a meeting with a Brown professor as well, especially if you have a particular area of study you're extremely interested in.
#2: Be Specific
From your research, you should have come up with specific reasons for why you would be an ideal fit at Brown. The more specific you can be when answering this prompt, the better.
Don't just say that your passion for architecture makes you unique. Be clear about how this quality sets you apart from other students and also how it'll positively impact the Brown community.
#3: Show Your Passion
Brown wants students who care a lot about their studies and their school, so make sure this comes across in their response. A bland statement, such as "I will bring my passion for drawing to Brown," won't make you stand out.
Highlight exactly what you plan to contribute to the Brown community and how this quality will ultimately enhance the campus and school as a whole.
#4: Proofread
Your Brown essay should be the strongest example of your work possible. Before you turn in your application, make sure to edit and proofread your essays, including your "Why Brown" essay.
To ensure your work is free of spelling and grammar errors, run your essay through a spelling and grammar check function before you submit.
It's a good idea to have someone else read your "Why Brown" essay, too. Seek a second opinion on your work from a parent, a teacher, or a friend. Ask that person whether your work represents you as a student and person.
Have them also check that you haven't missed any small typos or errors. Having a second opinion will help your "Why Brown" essay be the best it can be.
Conclusion: How to Write a Stellar "Why Brown" Essay
Your "Why Brown" essay can help give the admissions committee a good idea of why you're an ideal fit for the Brown community.
The purpose of this essay prompt is for you to prove that you've done your research on the school, feel that Brown's a good fit for you, and already know some of the opportunities there that you want to make the most of.
When writing your essay, be sure to do lots of research on the school, be specific, emphasize your passions and how they'll contribute to Brown, and mention plans you have for the future.
Looking at "Why Brown" essay examples can also help, though they'll be on previous versions of the prompt. So be aware of the differences before your write your own response!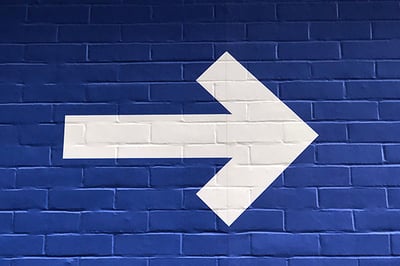 What's Next?
Trying to figure out what makes a good SAT score for each section of the test? We can help!
The "Why This College" prompt is a common question on college applications. Learn how to write a great "Why This College" essay for every school you're applying to.
Looking for more great essay examples? We have links to 100+ great college essays.

Want to write the perfect college application essay? Get professional help from PrepScholar.
Your dedicated PrepScholar Admissions counselor will craft your perfect college essay, from the ground up. We'll learn your background and interests, brainstorm essay topics, and walk you through the essay drafting process, step-by-step. At the end, you'll have a unique essay that you'll proudly submit to your top choice colleges.
Don't leave your college application to chance. Find out more about PrepScholar Admissions now:
Have friends who also need help with test prep?
Share this article!
About the Author
Hayley Milliman is a former teacher turned writer who blogs about education, history, and technology. When she was a teacher, Hayley's students regularly scored in the 99th percentile thanks to her passion for making topics digestible and accessible. In addition to her work for PrepScholar, Hayley is the author of Museum Hack's Guide to History's Fiercest Females.
Get Free Guides
to Boost Your SAT/ACT