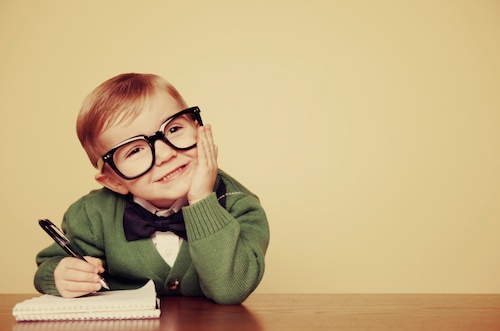 With many kids learning from home due to Covid-19, easy-to-organize educational activities for students are more important than ever. Writing helps improve students' creativity, communication skills, and ability to focus, among other benefits.
Whether you're a teacher, a parent now homeschooling, or a student looking for something new and interesting to write about, these writing prompts are for you. We've collected 57 writing prompts for students of various ages, from elementary school through high school. From spooky story writing prompts to debating how to improve schools, this article has writing prompts that will appeal to all students.
Tips for Using These Writing Prompts
What's the best way to use these creative writing prompts for kids? It depends on a lot of factors, including the student's age, current schooling structure, and their own interests and abilities. Here are some suggestions:
Use as a daily writing prompts exercise. You can assign one of these prompts at the beginning or end of the school day, as a way to prepare for the rest of the day or unwind after schoolwork.

Set up a quiet space to write. Many people have a hard enough time writing even with no distractions, and it can be nearly impossible to respond thoughtfully to a prompt if there's a television on, people talking, etc. Having a distraction-free space can help your student focus on the work at hand and produce their best writing.

Suggest an estimated writing length. Most of these journal writing prompts are designed to be answered both briefly or much more in depth. By giving a number of words/pages to aim for, you'll give your student a better idea of how detailed their response should be.

Consider having students handwrite their responses. Writing by hand can help students be more thoughtful about their responses because they'll typically write slower than they can type. It can also help students improve their handwriting skills.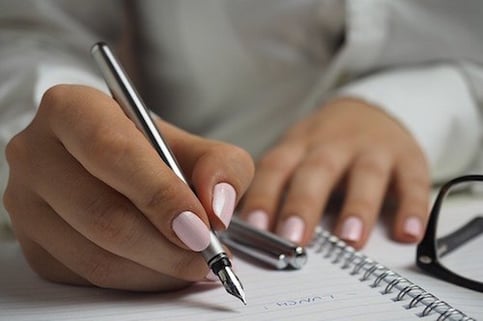 57 Fun Writing Prompts for Kids
Below are over 50 journal topics for kids, organized into three categories: narrative writing prompts, fiction/creative writing prompts, and argumentative writing prompts for kids.
Narrative Writing Prompts for Kids
#1: What is your favorite holiday or holiday tradition?
#2: If you could go back in time for one day, which time period would you choose?
#3: If you could learn one thing about your future, what would it be? Or, if you prefer not to know anything, why would you make that choice?
#4: Pretend you're writing an autobiography and need to create a table of contents. What would you name each chapter?
#5: What is your earliest memory? Write every detail you can remember about it.
#6: If you had the power to change one thing about school, what would you change and why?
#7: Describe three goals you have for yourself.
#8: Imagine you are creating your dream restaurant. What kind of food would you serve, what would the menu look like, and how would the restaurant be decorated?
#9: If you could build your dream house, what would it look like? What rooms would it have? What would the yard be like?
#10: What is the bravest thing you've done in your life? Why did you make the choice you did? How did you feel during and after the situation?
#11: What is the funniest thing you've ever seen?
#12: What is your dream job?
#13: What is one thing you're really good at?
#14: Pretend you are a professional reviewer and write a review of a book you recently read or a TV show/movie you recently watched. How many stars would you give it? What did you like about it, and what didn't you like?
#15: Write about a time you did something kind for someone else. What did you do, how did it make you feel, and how did it make the person you helped feel?
#16: Imagine your life in ten years. What do you think you will be like? What will you be doing?
#17: Write about the craziest dream you've ever had.
#18: What would your perfect weekend look like? What things would you do? Who would you see? What would you eat?
#19: Do you like your name? If so, why? If not, what would you change it to?
#20: Make a list of your favorite activities for each season.
#21: Write about your least favorite chore. What don't you like about it? What would you invent to make the chore easier?
#22: What three pieces of advice would you give to your younger self?
#23: If you could be famous for anything, what would it be?
#24: If you could create a new law, what would it be? Do you think it would be hard to enforce?
#25: Write about a time you think one or both of your parents made a mistake. What did they do, and what do you think they should have done? Did they admit their mistake?
#26: How would your best friend describe you? How would you describe your best friend? (You can also have your friend do this prompt and read each other's responses.)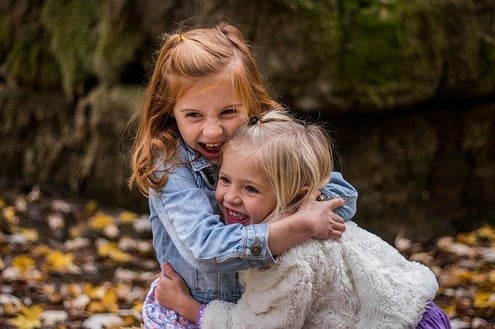 Fiction and Creative Writing Prompts for Kids
#27: Write a story about a character taking a submarine ride under the sea. What sort of things do you think they would see there? Would they be afraid or excited?
#28: Write a new chapter for your favorite book or new scene for your favorite movie. Which characters would be there, and what would they be doing?
#29: Invent a new pet. What would it look like, and what would you call it? What would it eat, and how would you care for it?
#30: Start a story with a lyric from a song.
#31: Pick something nearby (toy, pet, flower, etc.) and write a haiku about it. Bonus points if it rhymes!
#32: Write a story about a character who gets lost in the woods and discovers a mysterious person there.
#33: Write your own silly internet quiz.
#34: Choose an object in the house and describe it in as much detail as you can without saying what it is. Then, have a parent or sibling try to guess what you described.
#35: Write a scary story that includes: a spooky pumpkin patch, a vampire afraid of garlic, and a black cat.
#36: Do some people watching out your window. Write a story using one or more of them as the characters. Make up backstories and imagine what they're doing.
#37: Write a story about what you think your parents were like when they were younger.
#38: Your character survives a shipwreck and washes up on a mysterious island. What is on the island and how does (s)he get back home?
#39: Imagine you can choose to be any animal for a day. Which animal would you choose? What would you do?
#40: Write a poem about your favorite season.
#41: Imagine you are chosen for the first mission to Mars. What would you bring with you, and what do you think exploring the planet would be like?
#42: Write a sympathetic story from the point of view of the "bad guy." (Think fractured fairy tales like Wicked or The True Story of the 3 Little Pigs!, although the story doesn't have to be a fairy tale.)
#43: Imagine your pet gets a day to roam free before returning home. Where would it go, and what would it see?
#44: If you could have dinner with any three people (real or fictional), who would you choose and what would you talk about? What would you eat?
#45: Look through photographs, drawings, and paintings. Choose one and write a story about it, imagining where it is and the types of people/things there.
#46: Imagine aliens landed on earth. What would they look like, and how would they act? Would they be friendly or not?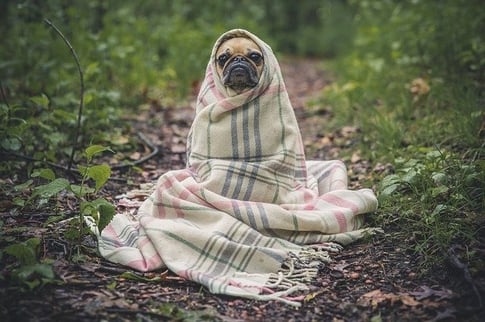 Argumentative Writing Prompts for Kids
#47: Are there dangers of teenagers spending too much time on social media?
#48: Does homework actually help students learn?
#49: Should students doing e-learning this year get letter grades, pass/fail, or no grades?
#50: At what age should children get their own cell phone?
#51: Which is best: ebooks, audiobooks, or traditional print books?
#52: What's more important, PE classes or art classes?
#53: Which celebrity is the best role model for kids? Which is the worst?
#54: Should parents or teachers be able to ban certain books from schools?
#55: Which season is the best?
#56: Should students recite the Pledge of Allegiance in school?
#57: Should students go to school year-round and have shorter breaks throughout the year rather than one long summer vacation?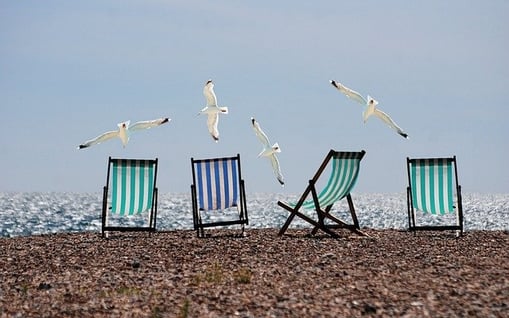 What's Next?
Also looking for science activities for kids? Check out our 37 science experiments for kids that you can do at home!
Want to make some slime? We tell you how to make slimes without borax and without glue as well as how to craft the ultimate super slime.
Pipe cleaners can provide endless craft ideas. Read our guide for simple instructions for 31 fun pipe cleaner crafts for kids.
Have friends who also need help with test prep?
Share this article!
About the Author
Christine graduated from Michigan State University with degrees in Environmental Biology and Geography and received her Master's from Duke University. In high school she scored in the 99th percentile on the SAT and was named a National Merit Finalist. She has taught English and biology in several countries.
Get Free Guides
to Boost Your SAT/ACT